Toly Group aims to be the most creative force in packaging. Andy Gatesy, CEO and Chairman, tells us about the company's secret for securing longevity and his vision for the future.
PASSIONATE ABOUT PACKAGING
Every great company and giant industry behemoth must start somewhere. Furthermore, it is often the most unassuming, humble beginnings that are the most important and ultimately most successful.
An iconic and established titan of the vast beauty industry, Toly Group (Toly) has led with quality, innovation, and family at heart for over half a century.
Rewind the clocks to 1956, and the company's destiny was kickstarted into action as Dr Zoli Gatesy left Hungary, his country of birth, and set his sights firmly on a brand-new life in the UK.
Having honed his trade as a toolmaker, Zoli's natural entrepreneurialism enabled him to establish a toolmaking and injection moulding business over the course of the next decade.
While subsequently searching for suitable manufacturing locations, he turned his attention to Malta, where he founded Toly Products in 1971, forming the initial humble foundations of an internationally spanning business that continues to thrive to this day.
"Over the past few years, we have expanded our reach across the world and have diversified our product base to include all types of make-up, skincare, fragrance, and promotional packaging. These products are either produced in our own factories or through our global network of trading partners," opens Andy Gatesy, Chairman and CEO of Toly.
The company's strength lies in its unmovable family core, which has remained unchanged since day one and has continued to grow since the transition of leadership to Gatesy in 1991 – a position that he remains in today.
"We now draw upon more than 50 years of experience and success in Malta, which is a really proud achievement for the company," he announces.
"Our heritage stems from the production of compacts for products like face powders, blushers, and eyeshadows; that's how it started. All these years later, we are able to offer packaging solutions across the whole make-up category as well as those classic products we started with."
Through a carefully curated and wide network of partners, Toly now offers complementary technologies in the beauty space, such as custom fragrance caps and skincare packs, and has built its business serving the largest legacy brands across the industry.
Now an established international household name, Toly offers a vast range of solutions and services that cater to the needs of any cosmetic company, big or small, in the packaging industry. These services include the departments of Toly Research, Toly Design Studio, Toly Manufacturing, and a full-service solution designated exclusively to speed-to-market. The amalgamation of these services and core values results in the unique Toly experience that the company endeavours to provide.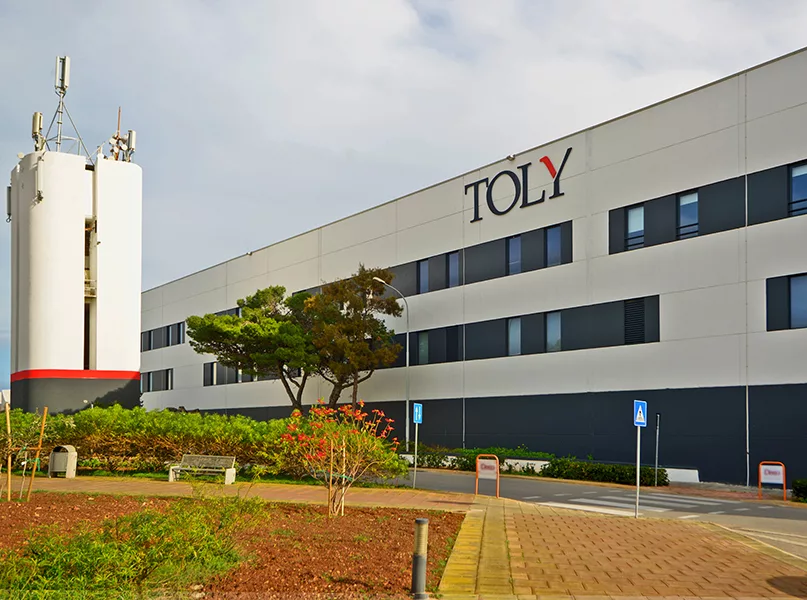 ENSURING SUSTAINABILITY AND CREATIVITY
Today, Toly produces all its standard and customer-made products in Malta using post-consumer recycled (PCR) materials.
"We source our raw materials from a supplier in the UK, which has all the regulatory documents available," Gatesy affirms.
The benefits of PCR include a guarantee of consistent quality, whilst also being lacquerable and printable, with a consistent and secure supply. Elsewhere, Toly's cardboard supplier is committed to sustainable manufacturing and strives to use the world's limited resources wisely at all times. This includes using steam-generated boilers that run on natural gas and soy oil-based processing inks for printing.
"Here at Toly, we have great respect for the environment and as part of our strategy, our designers generate a lot of refillable concept designs," he adds.
Toly has also recently launched a new internal venture with a focus on creating innovative care and make-up applicators for the eyes, lips, and face.
The company's marketing research, in-house make-up artists, and design and innovation teams are all working together to deliver exciting new patented applicators that not only bring differentiation to Toly's beauty brands, but also provide great results to consumers.
"We have created alliances and partnerships with complementary manufacturers in the fields of silicon, flocking, brushes, and much more, to continuously expand our know-how and creativity while opening up an infinite array of possibilities in the applicator field."
When a beauty brand needs an exciting applicator for its amazing new product, Toly is the ideal first port of call.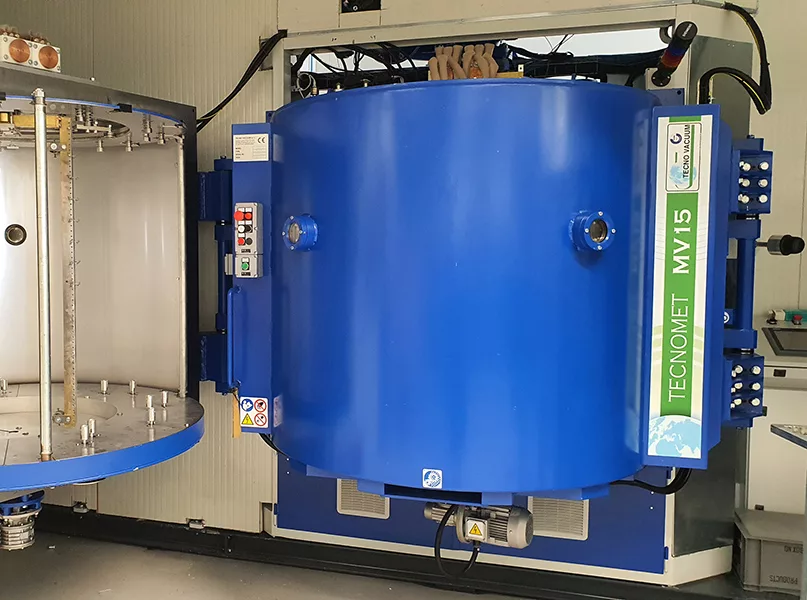 EXECUTING AMBITION
Last year, Toly unveiled a bold and pioneering goal that subsequently sparked both excitement and enthusiasm amongst its employees. The primary objective of this new initiative is simple, yet ambitious: align all individuals within the Toly family, and do the best to create customers for life.
"At Toly, we firmly believe that every employee, regardless of their role or position, can comprehend the profound significance of our crazy goal. The idea of giving our best every single day, in every aspect of our work, is a shared commitment that transcends hierarchical boundaries," confirms Gatesy.
As a privately owned company driven by a long-term vision, Toly's goal is not just to gain customers, but to establish lifelong relationships built on trust, quality, and reliability.
Gatesy hopes that the enduring legacy of Toly is that when someone visits the company's corporate offices in Malta and sees the historical wall adorned with a timeline of products supplied for decades to well-known brands, it becomes evident that the company has a truly iconic legacy worth preserving.
Toly's ability to supply renowned brands for 50 years showcases the enduring trust that its customers have placed in it. The company's goal is to continue supporting these valued customers and join them on their journey of growth, with the aim of still supplying them for the next half a century.
"Unlike many of our competitors, who are owned by private equity companies or funds, Toly has a distinctive vision and relationship with its customers. We stand firm in our commitment to sustainability and generational continuity," he shares.
The objective now is not only to remain a thriving business, passed down from one generation to another, but equally to ensure the continued satisfaction and loyalty of Toly's customers.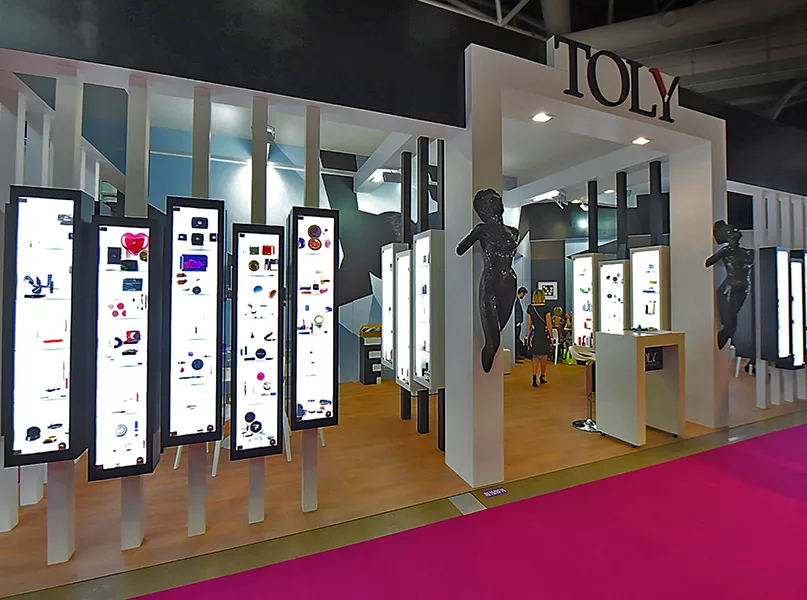 NEXT STEPS FOR SUCCESS
The overriding vision of Toly is to create a truly global beauty product development platform.
Gatesy tells us how he often observes and compares his business to those outside of Toly's industry, such as Uber. Uber was started as a platform and is now the largest taxi company in the world, but it doesn't actually own a single taxi. Instead, it connects a taxi driver to somebody who wants a ride through the Uber app.
"I want Toly to be the Uber of the cosmetics industry, not by existing as an app on your phone, but as a service for connecting the world's leading and most innovative brands to our global manufacturing capabilities, products, partnerships, and services," he tells us enthusiastically.
Impressively, Toly has become a global organisation with manufacturing plants around the world and is now working with 23 of the top 30 global beauty brands from its headquarters in Malta.
Furthermore, Gatesy believes that the beauty industry is a resilient sector, as Toly is one of the few companies that has experienced meaningful growth in the last 12 months.
"Generally, in tough times or during a global recession, the beauty industry continues to do well because people want to have their own personal sense of indulgence," he explains.
"There is also the lipstick factor, where people don't have much money to spare so they'll buy lipstick to look and feel good, instead of buying a new car, new home, or something more extravagant," he explains.
Last year, the word permacrisis was named the Collins Dictionary's word of the year, defined as a long period of great difficulty, confusion, or suffering that seems to have no end.
Gatesy acknowledges that Europe, and more broadly, the entire world, seems to have been trapped in a permacrisis over the last few years that has stretched beyond the COVID-19 pandemic and further encapsulates climate change, financial turmoil, and the war in Ukraine.
"As a CEO running a business, you seem to go through a crisis every three to five years, but not every three to five months. The cycle is getting faster; whether it's a ship running aground in the Suez Canal and disrupting supply chains, the rising cost of capital, the price of raw materials, recession, or climate change, there's always another crisis around the corner. Everywhere you look, there's a new challenge that you need to steer the company through."
Equally, as Charles Darwin once said, "it's not the strongest of the species that survives, or even the most intelligent. Instead, it's the one most adaptable to change" – a valuable philosophy that has been embraced by Toly. "I've been running this business for 30 years and been through many crises, and each time we survived, reinvented ourselves, transformed, adapted to change, and came out stronger. We will continue to do this, and that is the most important factor towards maintaining success," Gatesy concludes.
TOLY GROUP PARTNER