As the sole producer of ultra-black IBC glass-glass PV modules, Belinus is reinventing domestic demand for solar panels. We unpack its roadmap to growth and innovation with CEO, Francis Rome.
THE NEW AESTHETIC OF ENERGY EFFICIENCY
Domestic demand for green energy solutions continues to escalate on a global scale. The question of how this demand is met, both responsibly and sustainably, is a quandary that many players in the energy sector must confront, and quickly.
"I believe this is one of the major global challenges in the immediate and long-term future of our world," introduces Francis Rome, CEO at Belinus.
"We want to contribute to this challenge."
Rome is the leading voice behind a Belgian manufacturer of solar panels and energy storage batteries, which it has been producing for home and business use since 2015. Belinus stands out in this dynamic field as the only producer of ultra-black double-glass IBC modules – an innovation in solar panels that combines sleek aesthetics with high-efficiency.
"IBC cells apply a distinguished idea," explains Rome, elaborating on the science behind the modules. "Rather than placing the contacts in front of the cell, they place them on its rear side. This allows them to achieve higher efficiency due to reduced shading on the front of the cell, while at the same time, electron-hole pairs generated by the absorbed light can still be collected on the rear side of the cell."
Since their launch, these products have enjoyed high demand across Europe. Indeed, just last year, Belinus was named as the 'Top Brand PV 2022' by EUPD Research – a well-established market research company headquartered in Germany.
From its head office in Thor Park, Genk (Belgium), the company operates in more than 10 countries and specialises in the research, development, and production of innovative, high-efficiency, ultra-black, double-glazed solar panels and high-quality energy storage batteries for the home and businesses.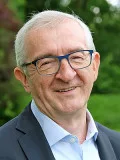 THE KEY TO QUALITY
Quality is the bedrock on which all Belinus products are manufactured and is its ultimate promise to clients.
"Quality is one of the biggest challenges in the industry. People these days expect this – they invest in something that they want to have on their roof for several decades, so naturally, they expect a good product that they can rely on," says Rome.
All solar cells and solar panels produced by Belinus are manufactured in Bloomberg Tier-1 factories with an annual capacity of 2.2GW. The guarantee for double-glass solar modules is 35 years, yet another unique selling point offered by the company.
With supply issues continuing to hamper many industries, partnerships are a key ingredient to unlocking the quality that Belinus promises to deliver.
"Supply is not always there. There is a lot of demand but not everyone can deliver, and that's why we only choose a few good partners who are reliable and with whom we can build a relationship," he continues.
"We at Belinus always look at our partners, who they are, what their vision and mission are, and if they have the same quality standards as us. Instead of selling to anyone, we choose who we sell to. In that way, we always have enough supply for our trustworthy partners."
By applying this selective perspective to hand-picking carefully chosen partners, Belinus ensures autonomy and control over the level of quality it commits to delivering.
Although the company is currently pursuing further growth to meet ever-increasing demand, Belinus remains cautious in its approach.
"Because our brand is growing and people know who we are, we get many questions from consumers as to where they can get our panels or other solar energy solutions. There are certain markets that are asking us almost daily if we will go there, but stability is the most important thing for us," expands Rome.
"Growing in a stable and healthy manner while also standing behind our quality is essential, even if it means slower growth since quality will always be our number one focus."
This quality is further guaranteed by using the opinions and feedbacks of its customers and consumers as a continual touchpoint for progress.
"Growing in a stable and healthy manner while also standing behind our quality is essential, even if it means slower growth, since quality will always be our number one focus"

Francis Rome, CEO, Belinus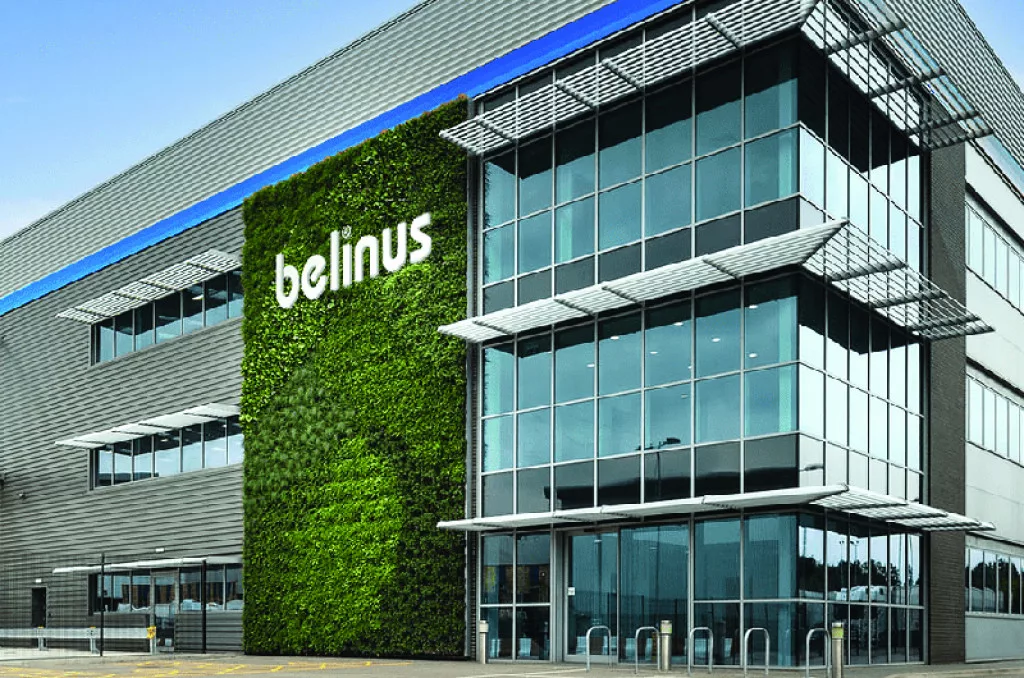 NEW FRONTIERS
Rome looks back on 2022 as a year of "growth and great opportunities" for Belinus. Such pace and dynamism are set to continue, as a roadmap of growth lies ahead.
This will be fuelled by the spirit of innovation, in order to remain relevant in a competitive and ever-evolving field. The development of new solutions to cater to its ever-increasing base of high-end customers is one key aspect of this continued exploration.
"Our R&D team works very hard to stay ahead towards the solar energy industry trends.
Soon we will be launching the new N-type TopCon PV module series with an efficiency range up to 22.5 percent and a power range of up to 440W," Rome tells us.
Despite these future ambitions, Rome affirms that the core priorities on which Belinus is founded will remain steadfast and unchanged.
"Our concept is all about the better home. Therefore, product quality, guarantee terms, deliveries, and aesthetic is always our priority."
With these values at the fore, Belinus will continue to meet the future of the solar industry head on, and paint it black.