From Play-Doh models to industry disruptors, Fun Factory is the German manufacturer delivering inventive products to enhance sexual wellness.
PIONEERS OF PLEASURE
The global sex toy market is on an explosive trajectory.
With a valuation of over $30 billion across the global market recorded in 2021, a compound annual growth rate (CAGR) of 8.4 percent is forecasted from 2022 to 2030, as reported by Grand View Research.
The European demographic is a major contributor to this market, with traditional vibrators and dildos standing out as the most demanded products, especially across Italy, France, the UK, Denmark, and Germany. The latter is home to a toy brand of global renown – Fun Factory.
"We are the pioneers of the sex toy industry," introduces the company's Marketing Director Jordis Meise.
Every year, Fun Factory manufactures over 600,000 toys from its factory in Bremen, and delivers them to bedrooms across the globe.
Innovators in the field since 1996, Fun Factory was the first manufacturer to make toys with medical-grade silicone and use colourful designs in various shapes as a vibrant departure from the traditional (and not to mention, limited) models of penis-shaped toys formed from rubber in various hues of beige, and all with a distinctly strange chemical smell.
The new and exciting products that launched the company were the brainchild of Dirk Bauer and Michael Pahl, both of whom still oversee Fun Factory's operations as CEO and Product Developer, respectively.
Ideation was sparked with a sketchpad and handfuls of Play-Doh at Bauer's kitchen table, which led to the design of the first ever body-safe, non-phallic, harness-compatible dildo: the Paddy Penguin.
"Back then, customers didn't have options, especially regarding quality. Dirk and Michael decided that they could do a lot better — and so, Fun Factory was born," Meise tells us.
With several other 'firsts' under its belt, Fun Factory went on to become the first company to introduce waterproof toys and invent rechargeable vibrators. This has led to its reputation as the first high-end brand in the industry, and the first to win a mainstream design award.
"We've also created multiple entirely new product categories, such as rechargeable toys and pulsators (thrusting toys with patented technology)," she adds. Today, Fun Factory's best sellers include Nos, Manta, Miss Bi, Mea, Stronic G, Limba Flex, Fun Cup, Smartballs and Share Lite.
Evolving significantly from the early days of designing on the kitchen table, Fun Factory has become a manufacturer that prides itself on not just its products, but also its eco-friendly, fair labour factory.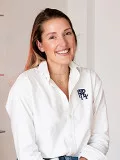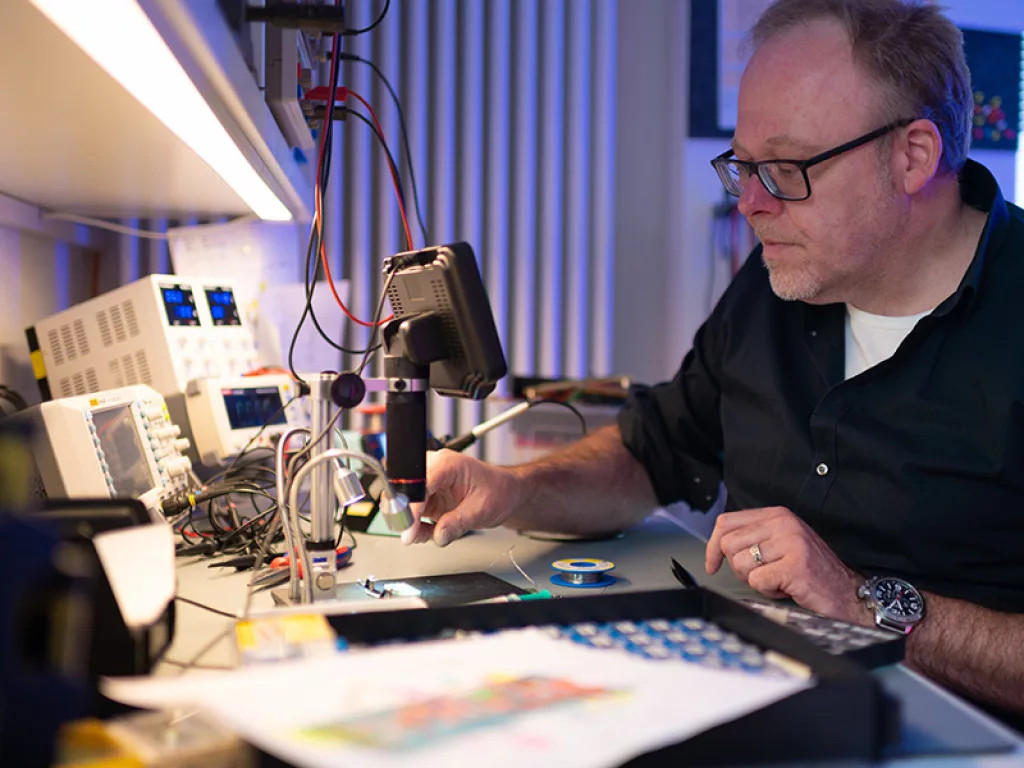 THE COVID SALES CLIMAX
As a result of global lockdowns and extended periods of isolation, in many ways the COVID-19 pandemic stimulated the curiosity for sexual exploration and fuelled the worldwide demand for sex toys. Empty, idle days stuck at home became a crucible for experimentation as more couples embarked on adventurous bedroom exploits, and simply spent more time having sex.
Aside from the burgeoning social cognisance and respect for sexual wellness, self-care, and the growing universal acceptance of the LGBTQI+ community that is collectively reshaping the current sex toy market, the unique conditions of the pandemic contributed to a resounding sales boom.
At Fun Factory, this translated to a 278 percent spike in sales.
To better understand this peak, Fun Factory undertook a survey at the height of Germany's second lockdown to analyse consumer behaviour across 1,051 newsletter subscribers. The survey attributed 'stress relief' as the overriding factor in demand – whether from home offices, childcare, or loneliness in isolation.
"Since the start of the first lockdown, around half of the respondents have bought new toys, and 31 percent of the respondents had even more desire for new toys in the second lockdown," Meise reports.
"More than half of the respondents (58 percent) were having as much sex as before lockdowns, whilst 15 percent were actually having sex more often – so no strong signs of libido decrease!"
This is a company that listens to its customers, constantly working with consumer feedback to adapt and improve its product offering. This is well-evidenced by the development of one of its best-selling products – Share Lite, which will be launched B2B later this year.
"This product is the next generation of Share, which is part of our portfolio. We improved it fully based on customer feedback," Meise explains.
"Among negative reviews, it was always the weight and stability of the product that were criticised. As a result, Share Lite's core is made of foam, which makes the product 22 percent lighter. We have also included an invisible hinge, which gives the product its stability and firmness."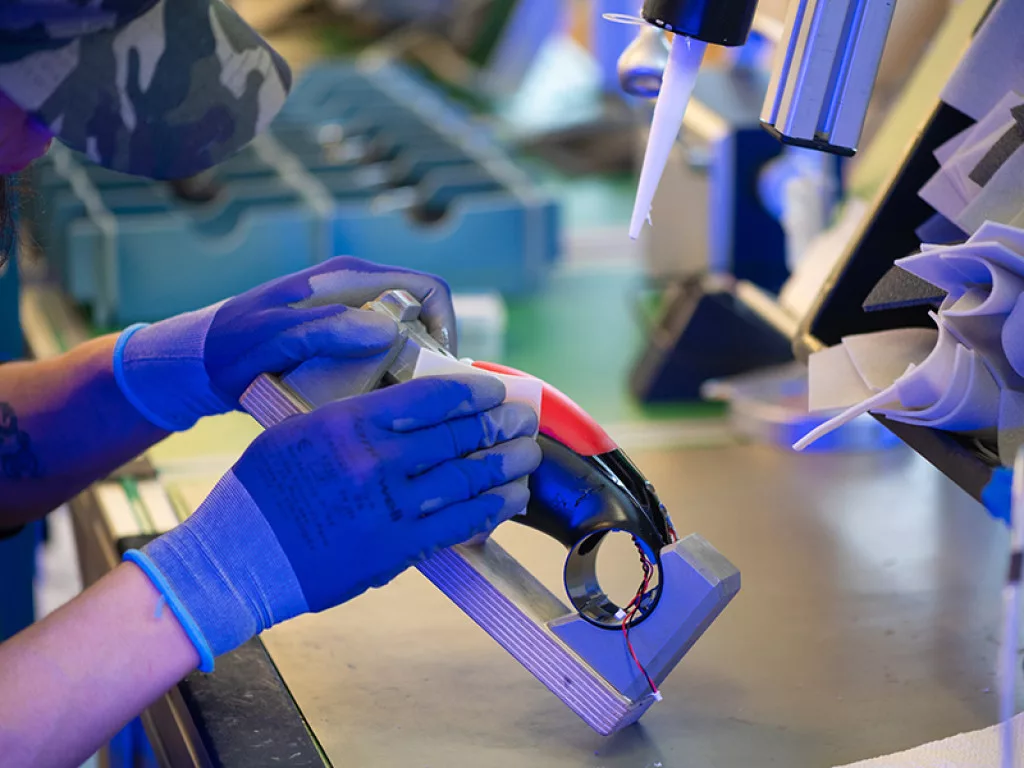 LONG LASTING SATISFACTION
The idea of longevity is essential to Fun Factory – whether in the durable designs of the products themselves, or the eco-friendly manufacturing practices and environmentally sustainable initiatives embraced by the company.
"At Fun Factory, the topic of sustainability has always played a role and has been reflected in the high quality of our products since day one.
"In the production of our toys, we not only rely on high-quality materials, but also on extensive, intensive functional tests to make them as durable as possible," elaborates Meise.
"If you buy cheap, you buy twice. This is not the case with Fun Factory products. Due to the convincing function of our toys, we also have an extremely low return rate in the low single-digit range."
Environmentally speaking, the company's carbon footprint is relatively small with all departments of the Fun Factory concentrated within one location – whether development, production, administration or shipping.
Leveraging low energy consumption machinery throughout the manufacturing process, the packaging of all Fun Factory products is also 100 percent recyclable with plastic-free shipping. All reusable materials are then sorted, collected and sent to recycling stations across Bremen.
Recycling processes are also incorporated with the silicone used to fabricate the products. To achieve this, Fun Factory works with a partner nearby in Bremen, who takes old silicone by the tonne.
"The eco-efficiency is extremely good. For a recycling process to be meaningful and reasonable, the triad of social aspects, eco-efficiency and economy must be considered," says Meise.
This partner has developed a chemical recycling process whereby the starting materials of silicone elastomers can be recovered. This effectively opens up completely new applications from the silicone waste – including the end product of silicone oil which has a host of industrial uses.
"In the end, of course, we are not perfect, but we are willing to learn and open to the ideas and developments that the future brings."
With this open-minded attitude going forwards, Fun Factory has its sights set on strengthening its B2C business for the coming year.
"We are doing this to gain independence and position ourselves more strongly as a brand with customers."
Meise also hints at pursuing an international path, using Fun Factory's high-quality products, values, and knowledge successfully outside of Germany, Austria, and Switzerland.
Aside from these business strategies, a major priority for Fun Factory concerns a shift in mindset, regarding society's perception of toys. The brand's reach is restricted, as it must confront restricted advertising regulations across major platforms. As such, Fun Factory seeks to debunk the widespread taboo around products designed to cater to sexual wellness and personal wellbeing – whether as an individual, or a couple.
"We would like to see more tolerance towards sex toys and self-love in general because spreading the word about sexuality and especially education about pleasure and toys would make our work much easier," Meise concludes.
"This would also allow us to communicate the positive values of acceptance and diversity towards one's own body or sexuality, since it is these values enrich society."