Gulf Data Hub offers a premium range of data centre solutions and safe storage within its state of the art facilities. We find out more from Chief Information Officer, Himmath Mohammed.
HOUSING THE FUTURE OF DATA
With initial roots stretching back to the cavernous computer rooms of the 1940s, the true boom of data centres arrived during the hectic inception of the internet era from 1997 to 2000. Collectively, companies required faster connectivity and non-stop operational capacity to deploy systems and establish a presence online.
Businesses subsequently began to construct large facilities, first called internet data centres. Flash forward and the data centres of today exist as industrial-scale operations, often using as much electricity as a small town.
A data centre is a dedicated space within a building, facility or often a group of buildings, used to house complex computer systems and associated components, such as telecommunications and storage systems.
At present, an increasingly pressing worldwide concern in the field of data is the subject of information security.
Navigating this serious issue is Gulf Data Hub, whose centres must offer a secure environment that minimises any possible downtime or outages as well as the chance of a security breach for its clients. Therefore, the complex facilities obtained by the company must maintain the highest standards to ensure the integrity and functionality of its hosted computer environment.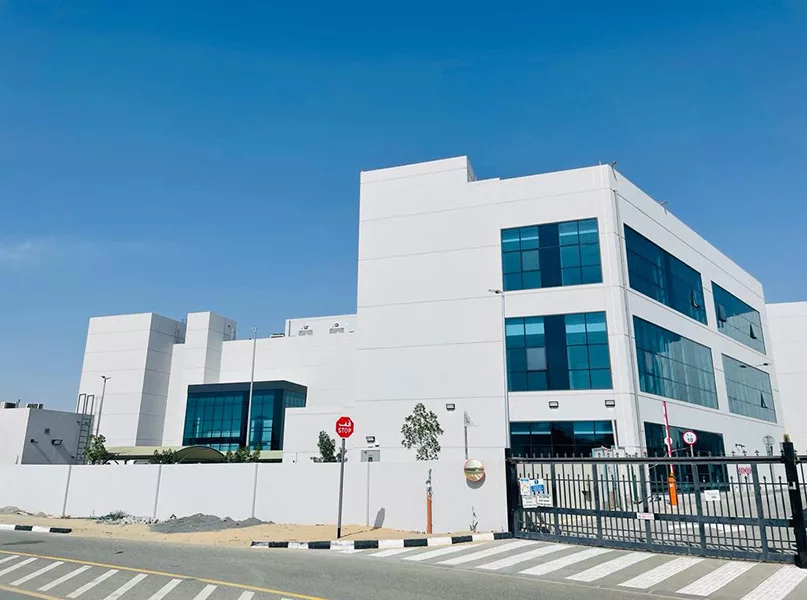 WITNESSING THE GROWTH OF DATA
Having worked in the data industry for the last 20 years, gathering a wealth of experience, Himmath Mohammed, Chief Information Officer for Gulf Data Hub, has witnessed a vast transition since the company's humble inception.
Turn back the clock to the year 2012, and this critical period for the company saw Gulf Data Hub searching and scrutinising the market for major business opportunities to invest and expand in, proving to ultimately be a pivotal and highly influential time for the future prosperity of the business.
Subsequently, the company identified data centres as one of the major fields envisioned to grow exponentially in the coming years.
Following this discovery, Gulf Data Hub hired a selection of consultants to carry out a thorough market study of these facilities and their potential, providing the company with key insights into this burgeoning market.
"Once this was done there was no looking back, as the report stated that at the time there were zero purpose-built data centres which were also carrier neutral and competed to international standards to attract major hyperscalers," introduces Mohammed.
"This led to us setting the base goal of constructing such purpose-built, Tier 3 certified data centres with specifications comparing directly to the European market."
Gulf Data Hub has been growing rapidly ever since, with the company currently positioned at an operational capacity of 50 megawatts (MW), with another 120 MW of capacity already under construction.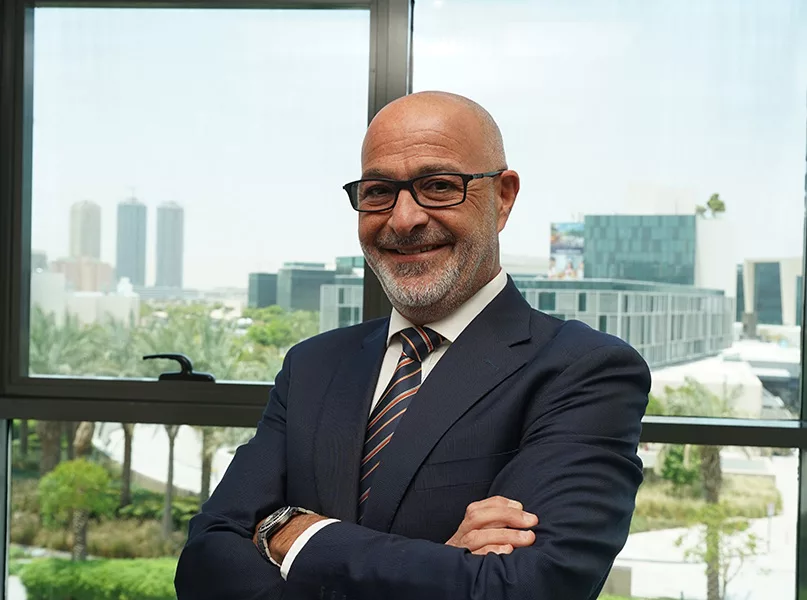 BECOMING BEST IN CLASS
Above all else, Gulf Data Hub is aiming to provide world-class carrier and vendor neutral data centres in the Middle East and North Africa (MENA) region. The company endeavours to maintain neutrality which will increase its customer spectrum, allowing Gulf Data Hub to become the region's first choice facility to store companies' mission critical equipment and information.
Since starting operations, Gulf Data Hub has consistently innovated and looked for ways to lower the risks associated with downtime while simultaneously increasing its operational efficiency.
By embracing simplicity, the company guarantees customer satisfaction with its adaptable, affordable, reliable data centre floor and apparatus space, as well as its many value-added services.
Promising all clients a resilient environment, Gulf Data Hub creates a secure and strong ecosystem that includes hosting, disaster recovery and workplace recovery, cloud platforms, connectivity, and core colocation.
"As we grow to enjoy a global footprint, we pledge to continue being a carrier-neutral service provider. You can find a combined, cutting-edge, and market-focused set of solutions at Gulf Data Hub that are tailored to any company's needs," clarifies Mohammed.
"We are a leading global provider of hybrid infrastructure that is safe, fast, and optimised for both business and tomorrow's digital pioneers. In this way, on a single technological platform, we combine a data centre and our selection of services," he states proudly.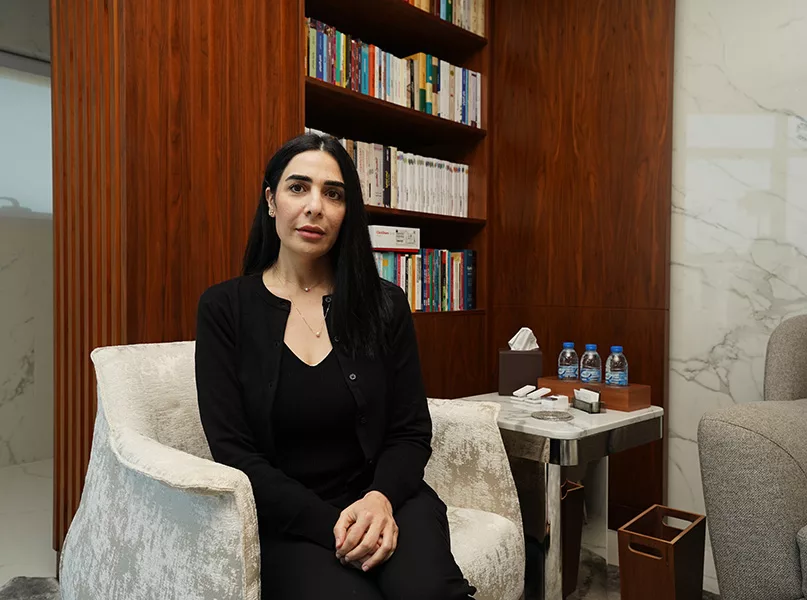 CAPITALISING ON DEMAND
Many valuable lessons have been learnt by companies throughout a multitude of industries in the wake of the immense difficulties encountered during the COVID-19 pandemic. This is no different for Gulf Data Hub.
"We have learnt as human beings how critical our systems are and how important it is that these systems possess high availability relevant to specific locations or where data is housed," Mohammed explains.
"People realised that they should host information with either a cloud provider that is accessible from any corner of the world, or choose to use a secure physical data centre where systems are running constantly, irrespective of the situation globally," he continues.
This enlightenment across the industry has driven a sudden rush of new users, as more people are continuing to identify data centres as an ideal place to park their data safely.
With this increased popularity, there comes a gigantic demand and a rush to build more data centres, especially in the MENA region where Gulf Data Hub operates.
Parallel to this, the growth of artificial intelligence (AI), machine learning (ML), and automated driverless cars, all of which are interconnected devices, means these tools are reliant on edge computing or edge data centres.
"Analysing all these trends and the development of new technologies relating to data means it's clear to see there is huge potential and growth in our field," Mohammed assesses.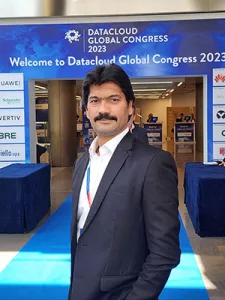 USHERING IN A THRIVING FUTURE
Mohammed explains how Gulf Data Hub's road map for 2024 is already fixed and under execution.
"For now, we are purely a wholesale colocation provider. We build infrastructure and provide space, power and cooling to our customers," he sets out.
However, alongside this service, Gulf Data Hub is planning to expand further into the ecosystem of data centres, particularly connectivity and cybersecurity, as the company is building several ancillary business units around its data hubs. Meanwhile, concurrent to this, Gulf Data Hub is also interconnecting its assortment of centre locations in the Middle East, aiming to help its customers in reducing their latency.
"It is mandated that we will reach 200 MW of IT capacity and almost half of this projection is under execution already, as you can physically see the structures rising up and our projects being delivered in a physical manner.
"With each new initiative, we learn and enhance ready for our next project. We carry forward lessons learned, whether in terms of implementation, design or efficiency," he continues.
Additionally, diversity sits top of the agenda for the future, and exists as a key government strategy and mandatory requirement in the Middle East, as businesses must now host a spread of diverse nationalities in their teams.
Dedicated to this positive self-enhancement, Gulf Data Hub employs high levels of agility and flexibility in deploying bespoke solutions for its clients.
"As one of our key unique features, we have a very flexible design which can adapt to the changing demands of customers. Whether this is in terms of rack densities, high efficiency cooling or sustainable solutions, these services are helping our technology deployment," Mohammed adds.
Capitalising on this ability to pivot and adapt, Gulf Data Hub is planning to expand across five new locations to reach its 2024 ambitions, securing its position as a trustworthy and dependable guardian of digital data for the modern age.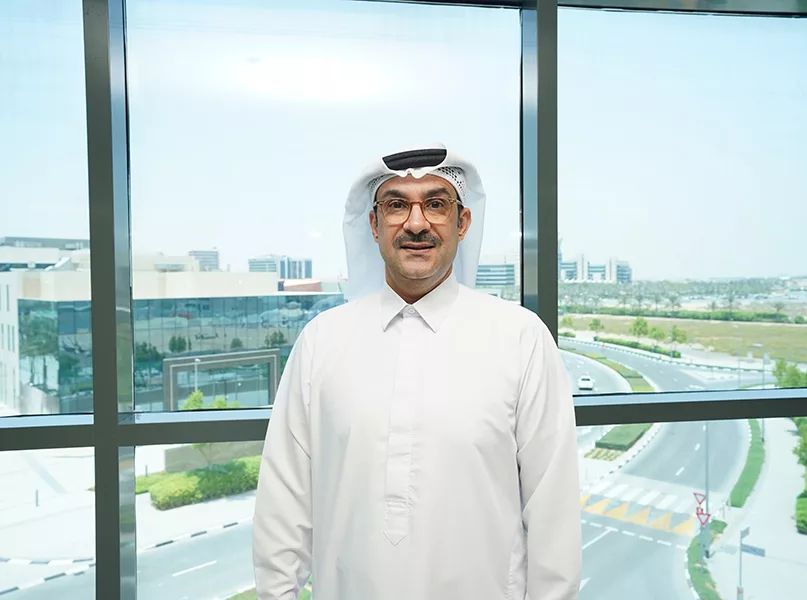 GULF DATA HUB PARTNERS