Driven by innovation, Emirates Beton Ready Mix is an integral part of the construction industry and plays a significant role in the development of the most dynamic landmarks in the United Arab Emirates.
SUPPLYING INFRASTRUCTURE SOLUTIONS
Active in the niche high-performance concrete sector, Emirates Beton Ready Mix (Emirates Beton) has grown into one of the largest ready-mix producers in the United Arab Emirates (UAE). 
Leading the industry in the design, production and supply of ready-mix concrete, Emirates Beton was established in 2008 by a group of people with over 20 years of experience in the industry. Today, the award-winning company boasts a reputation for high-quality products and outstanding services.
Renowned for efficiency and customised solutions, Emirates Beton has pioneering methods which undergo the most stringent material and process testing to ensure full compliance with international and approved standards.
Furthermore, the company is known for the latest technology in batching controls through computerised plants, systems monitoring, product tracking, and an in-house testing laboratory to confirm consistent quality control and frequent production testing.
As an award-winning provider of ready-mix concrete, Emirates Beton uses the latest German technology and employs the most technologically advanced equipment, operating four batching plants with two commercial plants strategically located in Dubai. With state of the art machinery and a diverse fleet of mixers and pumps, the company manufactures a complete range of ready-mix concrete building components.
Moreover, since Emirates Beton's inception, it has emphasised its commitment to sustainability and green initiatives, as the company is about more than just profit. Taking social responsibility into consideration is crucial to Emirates Beton's impact on its people and the planet.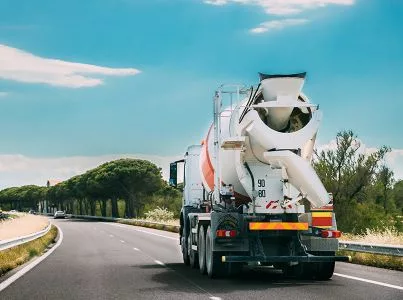 SOLID PRODUCTS
Emirates Beton's products and services are driven by an ISO 9001 Quality Management System and follow the highest QA/QC and HSE requirements, complying and contributing towards green building schemes, standards and codes set by LEEDS and Estidama.
Quality and planning are two of the pistons pushing the Emirates Beton engine. While the business grows through smart planning, the company stands by the certified quality of its products.
Recognising the unique characteristics of the UAE environment, Emirates Beton has a specialised range of Ultra Series™ concrete solutions that have been specifically developed for the local market.
The premium range of ready-mix concretes is designed to give contractors, engineers, and architects increasingly flexible alternatives and sustainable solutions for their concrete needs.
These innovative concrete solutions have been rigorously tested and used in the UAE for many years, exclusively with Emirates Beton. The wide range of customised or initiated products gives customers confidence that the concrete solution they use will be suitable for any project environment and weather condition within the UAE.
With a modern enterprise resource planning (ERP) system and mobile applications, Emirates Beton helps customers have live access to their concrete orders and delivery, as well as a GPS for accurately tracking vehicles and fleets.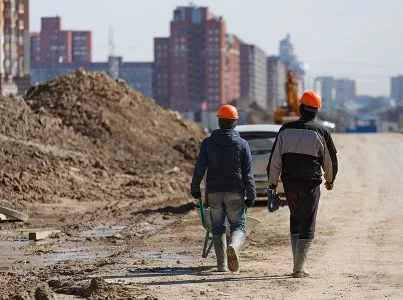 PIONEERING PROJECTS
Over the years, Emirates Beton has been integral in completing many state of the art and iconic projects globally. This includes commercial, educational, and industrial buildings, along with low/mid/and high-rise structures, social infrastructures, and villas.
One of the projects that Emirates Beton was proud to add to its portfolio is the Jumeirah Gate. Completed in 2021, the structure is one of Dubai's most luxurious skyscrapers and stands 301 metres (m) above sea level.
As the preferred ready-mix provider for high-rise buildings in the UAE, with headquarters in Dubai and Abu Dhabi, Emirates Beton used 185,000 cubic metres (m3) of concrete, 75,000 m3 of which was C90 high-strength concrete, in a total of 20,210 trips, taking three years to complete.
Having recently opened a new production facility in Abu Dhabi, with approval pending for another new plant in the region, Emirates Beton has established a good customer base and continues to focus on growth by exploring new markets and opportunities.
Indeed, projects that have the Emirates Beton stamp on them can be seen around the UAE. For example, the impressive Emirates Pavilion, the aesthetically otherworldly 54-storey Sabah Rotana Hotel in Dubai, and The Opus, located in Dubai's Burj Khalifa neighbourhood, comprises two independent towers that come together to make a single whole in the shape of a cube.
Furthermore, Emirates Beton's portfolio extends beyond the UAE region into Asia, Africa, and Europe, but only in design, not geographically. The imposing and striking Azerbaijan Pavilion, designed and built at Expo 2020 Dubai, and the Morocco Pavilion, designed and constructed at Expo 2020 Dubai, showcase an ancient alternative to concrete using rammed earth.
With a wealth of experience and a host of prestigious landmarks to its name, such as the Mohammed Bin Rashid Library and Dubai International Airport expansion, plus many more, Emirates Beton remains a trusted supplier to the construction industry.
Products include shotcrete, high-performance, durable concrete, self-compacting concrete, sustainable concrete, lightweight concrete, and waterproof concrete. With state of the art production facilities, effective technology, computerised batching plants, and meticulous product tracking, Emirates Beton will generate continuous production for UAE structural development for years to come.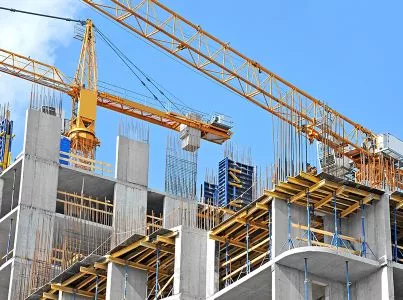 EMIRATES BETON PARTNER