We talk to The Polish Alternative Fuels Association (PSPA) about how Poland has become a major player within Europe's E-Mobility landscape, yet sector challenges prevail, including the implementation of infrastructure, and incentivising the e-generation.
SPOTLIGHT ON E-MOBILITY IN POLAND
Poland's transport sector is in transition. Although still a nascent industry, the advent of E-Mobility and the role of hydrogen technologies across Europe is gathering momentum, as evidenced by ever-growing fleets of electric vehicles (EV's) and charging stations that are reflective of the shifting transport landscape.
Poland itself may still be considered a developing market, particularly when compared with other European players like Germany, France or Scandinavian countries. As such, a big challenge for the industry can be the lack of alignment between advanced markets and the infrastructure of hosting countries, primarily a distinct imbalance between the amount of EVs and available charging stations.
In terms of public transport, Poland hosts Europe's largest producer of electric buses and recipient of the 'Global E-Mobility Leader 2020' award, Solaris. Poland is also becoming an important market for the entire value chain of E-mobility. The market hosts an entire supply chain and manufacturing industry of lithium-ion batteries, from the creation of batteries, through component production, all the way to recycling facilities. The LG Energy Solution site in south-west Poland is the biggest facility in the world, with a target potential of 100 GWh and an investment value of €3.1 billion, out of which €95 million are from public financial support.
A key focus for progress is the dissemination of knowledge around E-Mobility and its unrealised potential on Europe's journey to carbon neutrality. This will be instrumental in dispelling public hesitancy around the acceptance of low-emission transport. Within Poland itself, this is a significant challenge where there is an abundance of cheap, imported ICE vehicles readily available. This only contributes to the consumption of fossil fuels and air pollution levels that the country already struggles with, whilst complicating the sector's development. To support this growth, the introduction of more stringent legislation on behalf of local governments and public administration will also hasten progress,
as evidenced by the 2018 Act on Electromobility and Alternative Fuels.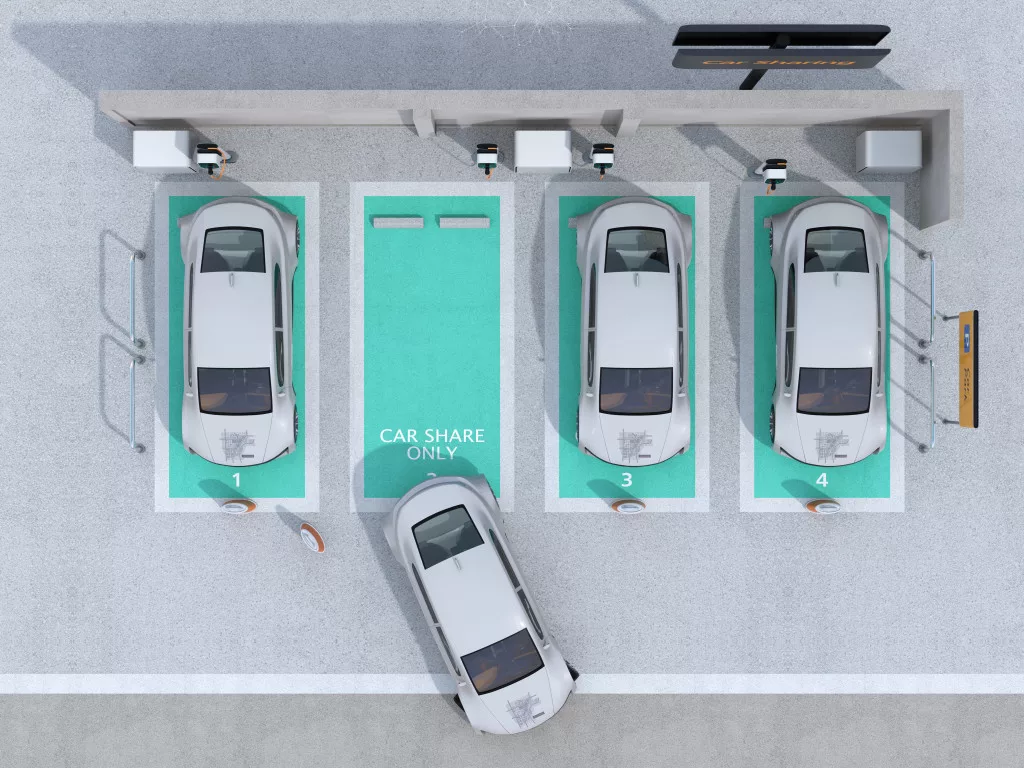 Q&A: THE POLISH ALTERNATIVE FUELS ASSOCIATION (PSPA)
The Polish Alternative Fuels Association are the unifying, educational voice furthering the potential of low-emission transport across Poland and the CEE region. Chief Expert of the Board, Aleksander Rajch, examines the organisation today, ahead of an industry-defining decade.
Can you talk us through the origins of PSPA; how it came about, and its initial vision?  
Aleksander Rajch (AR): The Polish Alternative Fuels Association (PSPA) is an organisation focused on developing the sustainable, zero and low emission transport in Poland and the CEE Region. The organisation was founded to drive this market, with a particular focus, but not limited to, electromobility. We intend to be the voice of the industry, an entity which supports the development of rational and efficient legislation; supports the business environment through relation and market development; supports Polish companies in achieving their goals on the domestic market and abroad; supports foreign companies in succeeding on the Polish market (in the relevant area), and in the end become a meeting point for all those companies, individuals and institutions that want to foster sustainable transport as a reality in Poland and the region. Since the beginning, our vision was to raise popular awareness regarding the challenges for modern transport, as well to educate the Polish public opinion about what zero and low emission transport is and why it is becoming both a priority and reality. On this basis we want to achieve our goals, becoming a leading entity to build this market in Poland.   
Since inception, how has PSPA developed and progressed in terms of its key objectives and the messages it tries to get across?
AR: In a word – dynamically. We started less than five years ago and have already managed to bring together over 140 entities from the entire value chain of E-Mobility and sustainable transport. 
We represent the automotive, financial, EV charging, infrastructure operators', energy system operators' sectors, as well as municipalities and diplomatic institutions which we worked and are still working with. We have implemented assorted media campaigns and projects, including large-scale TCO (total cost of ownership) studies, promotion campaigns, reports, conferences, webinars and major events.
Annually, we organise events dedicated to Polish challenges and for business and municipal stakeholders called the New Mobility Congress, and a globally inclined event, which we co-organise with the National Centre for Climate Change, called the Global E-Mobility Forum, which gathers thousands of participants, with the official representation of numerous states around the world. We are now developing one of the largest social awareness campaigns called Elektromobilni.pl, which is a website-based nationwide communication campaign aimed at bringing the entire Polish society up to speed about the potential of E-Mobility.
Over the course of 2020, we managed to successfully implement over 100 projects, strongly amplifying the discussion about sustainable transport and bringing substantive knowledge and experience to Polish households about what the on-coming transport transition really entails.
What do you find most exciting about working within Poland and CEE's E-Mobility and hydrogen technology market?  
AR: The most exciting element is surely the fact that for Poland, but also the CEE, this market is at an infancy phase, and it is beginning to develop very rapidly. This creates a vast number of opportunities and brings forth a very interesting perspective. We have a great chance of learning from the experiences of the markets that are at a very developed stage in terms of electromobility and new mobility solutions. As of May 2021, we have a car park of 22,407 EV's and expect to have nearly 5,000 charging points this year. At the same time, based on our own calculations which are formulated on data collection, market surveys and our own studies, we expect to have over 500,000 EV's (both BEV and PHEV) by 2025, along with 48,000 charging points. This is to show how fast this sector will expand in just the next four years. We observe the increasing involvement of Polish local authorities and municipalities in the process of implementing low and zero emission vehicles in their fleets. Big enterprises with their own car parks are also becoming more engaged to reduce the numbers of ICE's and in Poland, approximately 70 percent of vehicles are company owned so this is another great prognostic. These are all sources of excitement, but also create many areas that necessitate much effort for the business community, as well as the experts and public administration. We have ahead of us a lot of work on the appropriate legislation, the public awareness regarding the challenges and why new mobility is not only inevitable, but desirable and can also be widely enjoyed.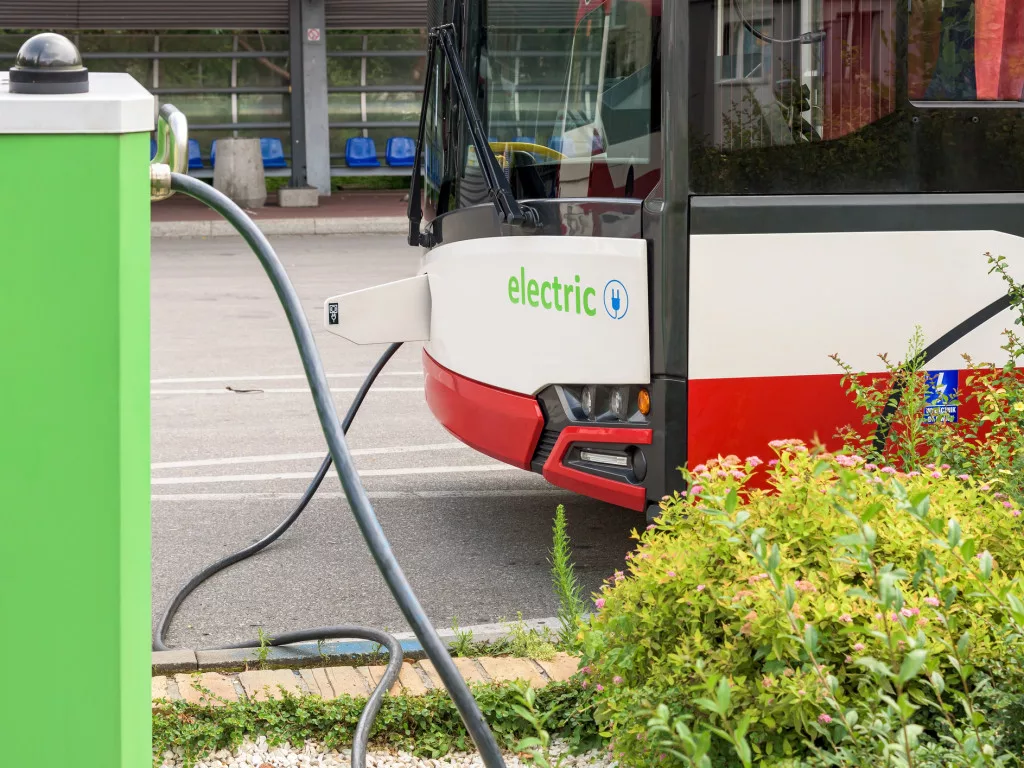 On the flip side, what are its biggest challenges?  
AR: The challenges are manifold of course – the development of the sustainable transport market is a multi-layered and convoluted process. Firstly, the alignment of the highly developed new mobility markets with the countries that are still catching up, which is the case for Poland in terms of E-Mobility especially. This is an enormous challenge, as the perspective and needs of particular markets differ and moreover, they often develop at different pace, wherein some markets offer a surplus of EV's over public charging points and others present the exact reverse. This adds to making benchmarks and roadmaps difficult. Secondly, the local, Polish challenges also contribute to many areas that need addressing. Our market struggles with the environmental and air pollution trouble, as well as reshaping our energy mix. 
Added to this, we have a very old car park in Poland, with an abundance of used and decrepit vehicles which were and are imported from Western EU States. These vehicles are highly affordable and hence attractive for many Polish consumers. At the same time, this represents a big problem for incentivising the acquisition of EV's and upholds a significant source of pollution.
The challenges are far more complicated to list in a short statement, but there's much work to do where all the market participants have a large role to play, while the pace of development is robust.
What trends are currently transforming the E-Mobility industry, particularly within Europe? How are you responding to them?
AR: The current trends are numerous, mainly because the EU legislation sets a clear policy and strategy for the foreseeable future – one strongly limiting pollution and emissions, as well as a huge reliance on green technologies in all areas of the economy. Transport is a very significant element of this system, interconnecting various technological and business challenges. 
With the European Green Deal and the 'Fit for 55' package publicly stated as pillars of the policy outline, some of the observable trends are becoming legal obligations as well. One of the trends we see is that EV producers are striving to make their EV portfolios more accessible to all consumers. Government incentives are becoming more rational and efficient in supporting this process, with smart bonus/malus policies being introduced, like in France or other developed E-Mobility markets. The EU is driving this process very strongly and decisively. Another great opportunity which responds to the realities and trends of the market is the RRF (recovery and resilience facility) which, if successfully implemented, will be a ground-breaking boost for E-Mobility and sustainable transport.
Turning large agglomerations into smart cities, developing not only E-Mobility and zero-emission transport, but also autonomous and V2X (vehicle-to-everything) technologies are all coming along very fast, and they will soon be our realities. Our role, as PSPA is to support this process, but also make everyone aware of what this revolution is all about, what opportunities it entails.
The overall European pace for these processes is fast, so we make our best effort for the Polish transport and economy to not only be prepared for these new developments, but to join the revolution at the highest and most dynamic possible rate.
Have you got any projects in the pipeline that you wish to highlight?  
AR: We are very active in our efforts to develop the sustainable transport sector in Poland and our region. Just in 2020, during the most intense COVID-19 year, we implemented more than 100 projects and ventures. 
We definitely wish to highlight our awareness campaign – Elektromobilini.pl (electromobile Poles) – which is one of the largest and widest education campaigns regarding E-Mobility, smart mobility and sustainable transport.
It's a website-based campaign which aims to provide substantive knowledge about all areas of new mobility, but also provide a basis for the stakeholders to verify this information, as we developed applications and interactive tools within the campaign.
2021 is the second year of the campaign and we encourage all stakeholders to join us and awaken the e-generation in joining the transition to zero-emission transport. We will also be organising our two flagship events this year. The 2021 New Mobility Congress in Łódź will be a major industry event organised to discuss the most burning challenges regarding new mobility in Poland and the region – with much participation from Polish municipalities and public administration.
Our second flagship project will be the third edition of the Global E-Mobility Forum which we co-organise with the National Centre for Climate Change. This latter event attracts many top-tier stakeholders from around the world, including government representatives, global corporate practitioners, and experts from the world over. Before the summer of 2021, we successfully supported the launch of the "Highway to E-Mobility", a project of lifting highway tolls (A1 and A4 in Poland) for EV's, allowing their users to reach their vacation spots in a an environmentally friendly way and free of such charges.
Apart from that we have many, many initiatives that we undertake, including our reports and analyses that really constitute the best and most credible data source for our market. We really work hard and actively to promote and develop new mobility, and we encourage everyone to reach out and cooperate. Just in the recent weeks we launched the Central and Eastern European Green Transport Initiative to develop the cooperation between CEE states in pursing the common goal of zero-emission transport and neutralising the two-speed model of developing E-Mobility in the EU.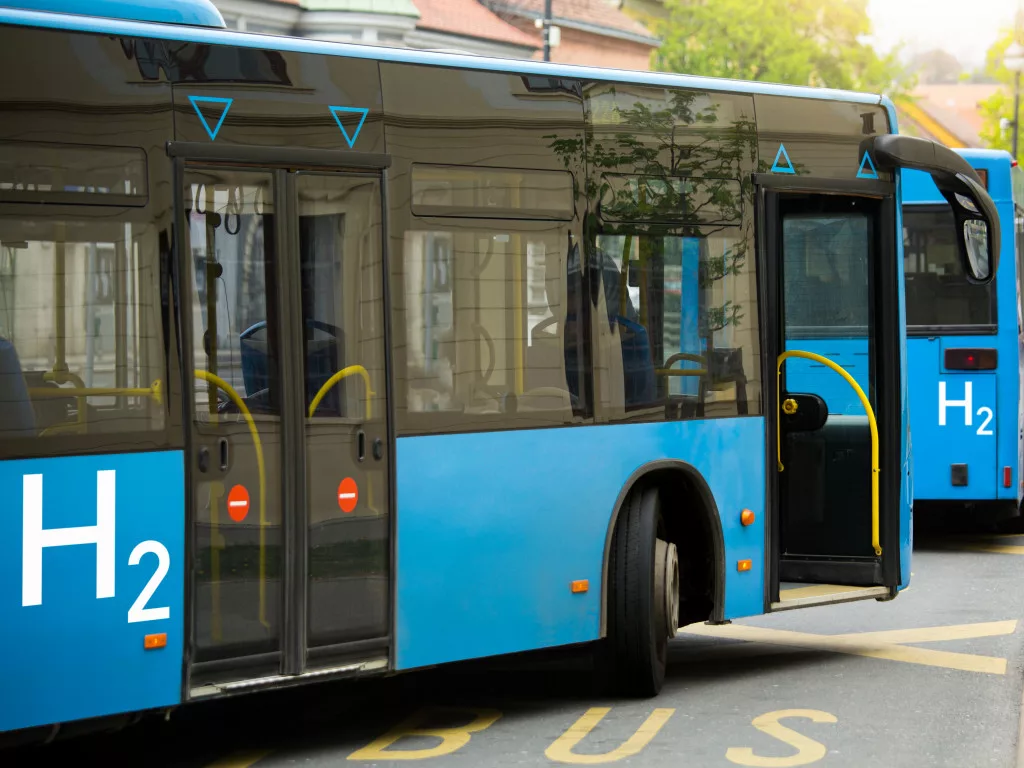 How do you see the industry in Poland developing over the next five years?  
AR: We are currently involved in a number of projects regarding this question and potential projections for the future. Our flagship project amongst these various ventures is a part of our cooperation with the European Climate Fund but we have analyses of our own, which point to one direction – the market will develop incredibly fast. The Polish transport sector presently relies heavily on fossil fuels (mostly Diesel but many LPG-powered vehicles as well), ICE vehicles and imported vehicles.
The manufacturing industry in the transport sector is linked to that state of affairs, meaning mostly producing components and vehicles with ICE. This structure will evolve new companies, combined with the innovation from the rest of the world will begin the transition of the job market – so that Polish engineers, workers and entrepreneurs will begin to drive the sustainable transport industry to create more jobs and opportunities.
In our view, in five years the market will have a discernible transition of jobs available in the innovative low and zero emission transport. In that time, Poland will have an EV car market of over 500,000 vehicles, with close to 60, 000 public charging points. Much of the EU and Polish law regulating the entirety of this market will also be in place by that time and hopefully binding enough to incentivise developing the sector and slowing down the negative remnants of fossil fuel-based transport. Polish government agendas, such as the National Fund for Environmental Protection and Water Management, will most probably have a portfolio of on-going support and subsidy programmes for the market to thrive and rapidly grow.
We try to be very realistic in our approach to such assessments but observing our market now and seeing how it's really accelerating; we think that the vision above is fully viable.
Are you optimistic about the future of E-Mobility and hydrogen technology in Europe?
AR: As a member organisation of Avere and an entity strongly in touch with the industry in Europe, we look to the future of this sector with much optimism and it's safe to say that it is shared by our surrounding counterparts. 
Notwithstanding these circumstances, we have a great amount of work ahead of us. Europe as a region is diversified of course, with varying local priorities and challenges, but common goals and overarching opportunities. This is true for many other regions though, such as the United States, where some states have huge discrepancies in the field of sustainable transport.
For example, the differences in EV charging infrastructure, where California represents sometimes a twenty-fold amount of charging stations of some other states like Illinois or Arizona. We have some of these characteristics in Europe as well, but smart policies with the support of NGO's, businesses and experts will surely bring the process to synergy. Moreover, this will happen sooner than later, although the transition of the transport system is strongly connected to the processes taking place in the energy, oil and gas and industrial sectors.