GO Plc is working towards a bright future in Malta's communications industry. CEO, Nikhil Patil tells us more about the current landscape of telecoms and television production for the nation, and how GO Plc lives its purpose of driving a digital Malta where no one is left behind.
DRIVING A DIGITAL MALTA
"We are in the business of connecting people to what and who matters most to them, when and how they want to."
It is this crucial and pioneering role in Malta's communications industry that sets GO Plc apart as a pillar of modern society within the central Mediterranean archipelago nation, based on a tradition dating back to 1975 with the establishment of Telemalta, the country's first national telecommunications company.
"Today, at GO Plc, I have the privilege of leading one of the largest providers of telecommunication services in Malta and Cyprus," opens CEO, Nikhil Patil.
GO Plc's ongoing growth and success have been built on a focused strategy aimed at delivering world-class service in terms of infrastructure and customer experience.
"As a business leader, I believe that a strong purpose, backed by empowered people, drives long-term performance. Our purpose goes beyond the provision of products and services or the roll-out of digital infrastructure; it is defined by the digital transformation taking place across societies and focuses on the impact it wants to have on those societies in Malta and beyond," outlines Patil.
"Naturally, I believe this is a very exciting space to work in, whatever you are doing, because you can tangibly see how you are adding value to businesses and people's lives."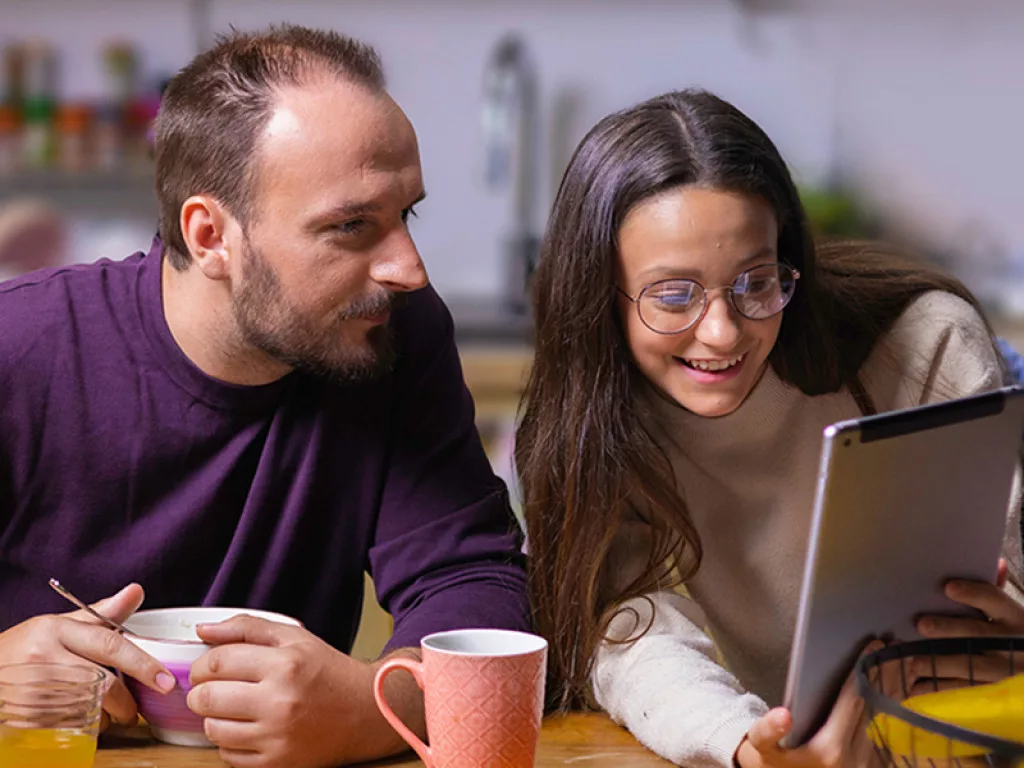 UNRIVALLED SERVICE ACROSS MALTA
As the nation's leading communications services company, and as the first quad-play provider in Malta, GO Plc provides mobile, fixed line, internet and TV services to more than 500,000 customers nationwide.
In addition to this, GO Plc provides unrivalled services to the Maltese business community, including cloud services, roaming services, data networking solutions, business IP services, and managed services.
"We have achieved this by investing heavily in our Fibre-to-the-Home infrastructure, being the first and only Maltese operator to have access to three submarine cables connecting the islands to the web and as the only national operator with a fully integrated fixed, mobile network for a seamless experience," explains Patil.
"We are also currently in the process of rolling out a 5G network across the nation. We plan to have nationwide coverage by the end of 2023," he continues.
The growth and success of GO Plc have been built on a focused strategy aimed at delivering quality service in terms of infrastructure and customer experience.
"We are constantly striving to simplify our product portfolio to the benefit of our customers, allowing them to build their own product bundle through the mix and match system to suit individual needs," Patil expands.
GO Plc's purpose is to drive a digital Malta where no one is left behind. The company lives and delivers this purpose by investing in technology that guarantees connectivity to Malta and beyond, by providing services that are built around its community's digital needs, and finally by investing in its staff to help them be the best version of themselves. This expert team has now expanded to over 1,100 people across Malta and Cyprus.
"When you think about how the industry has transformed over the years, from providing services that were perceived to be a luxury, to services which are now considered essential, the value of what you are doing is even greater as you are essentially helping to drive this transformation," adds Patil.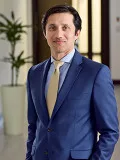 INVESTMENT IN MALTESE TV CONTENT
GO Plc's TV journey dates back to 2007 when the company invested in a start-up that, at the time, was the only company offering DTTV (digital terrestrial television) services. Since then, the business has transitioned from investing in technology, gradually shifting to IPTV (internet protocol television) and in its customer interface, making it far more interactive, to investing in richer TV content, both foreign and local.
Data clearly shows that the Maltese community has always maintained a strong appetite for local TV content, dramas in particular. Historically, for the local community to enjoy Maltese dramas, they had to switch between different channels at different times to enjoy the content they love, often sacrificing one show over another. Consequently, the potential of every production was minimised.
From an industry perspective, the many challenges faced by production houses meant that only a limited number of dramas could be produced every year, mainly due to financial and other resource constraints. This meant that a lot of talent and creativity was being underutilised, cultural heritage and a host of historical stories were being lost and the preservation of Maltese content was threatened.
"We knew we could do something to bridge this gap. We had the platform, the resources to invest and the demand from our customers, which we wanted to satisfy, so then the concept of TOKIS was born," Patil elaborates.
Late last year, GO Plc committed to becoming one of the largest producers of local TV content, primarily to support the growth of the industry and to attract more talent. This was followed by the introduction of TOKIS, which is essentially the first ever local library of Maltese TV content.
TOKIS now provides a mix of both new and pre-existing TV content, therefore extending the lifespan of such material, allowing some viewers to revisit programmes they previously enjoyed, and others to enjoy it for the very first time.
The plan for the company moving forward is to continue collaborating with local producers to bring even more content, not only to the locals but to the vast Maltese expat community in countries such as Australia, the UK, and Canada through the GO TV App.
"Our Purpose is to drive a digital Malta where no one is left behind – we connect people to what and who matters most to them, when and how they want to, essentially"

Nikhil Patil, CEO, GO Plc
BECOMING ENVIRONMENTALLY AWARE
In the ongoing quest to become a purpose-led organisation, GO Plc has positioned environmental sustainability as a key pillar within its strategic programme moving forward.
"Our intention is that whilst we as a company are undertaking efforts to reduce our carbon footprint, in doing so, we are also enabling our customers to simultaneously reduce theirs," says Patil.
The reality is that becoming carbon neutral is a long-term goal for many companies such as GO Plc. It takes a consistent level of effort and consideration in every decision that the company takes, from purchasing, to processing, to the technologies that GO Plc offers.
"The good news is that we have started this process and have an ambitious programme in place, and a key element to this is awareness and education. To this end, earlier this year, 87 percent of our people, as well as our board members and executive team actively participated in a GO green learning programme delivered by the GO Academy," he continues.
Regular updates are also provided at the company's bi-weekly, company-wide team hangouts on the progress that is being made on all green initiatives, including the large investment in a new headquarters which will be the first net zero building on the island. Additionally, these team updates cover the process of switching to a full electric vehicle (EV) fleet and the ongoing monitoring of GO Plc's carbon footprint to identify any areas for improvement.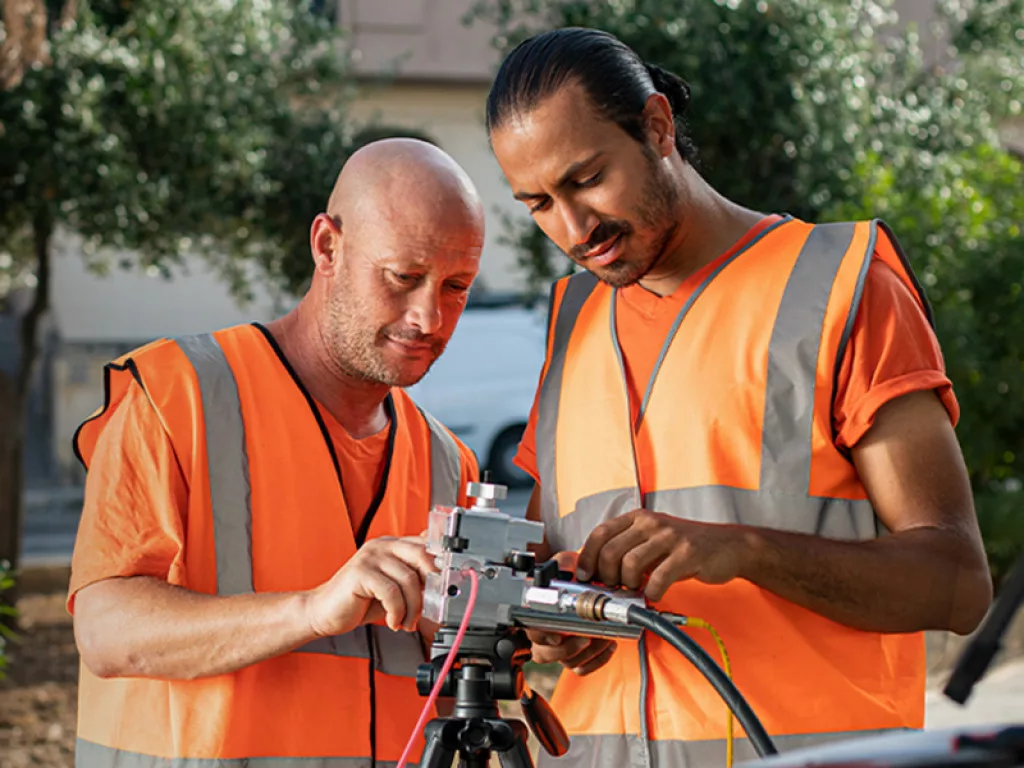 BUILDING KEY PARTNERSHIPS
GO Plc currently operates both a nationwide copper network and a fibre network, which at present covers 65 percent of the island, as well as three undersea cables.
"You can just imagine the level of complexity that comes with these developments and processes, and the specialised skills that are required to plan, roll out and manage such operations. So, our suppliers, whether it's for hardware, services, or specialist skills are an integral and critical part of our success, or even at times, failures," details Patil.
"We like to consider our suppliers as partners, just as we see ourselves in relation to our business clients. Ultimately, we know that working hand in hand with our suppliers at every stage will result in mutual success," he adds.
This mutual success looks set to continue and develop exponentially as GO Plc goes from strength to strength within Malta's thriving television, telecoms and network markets.