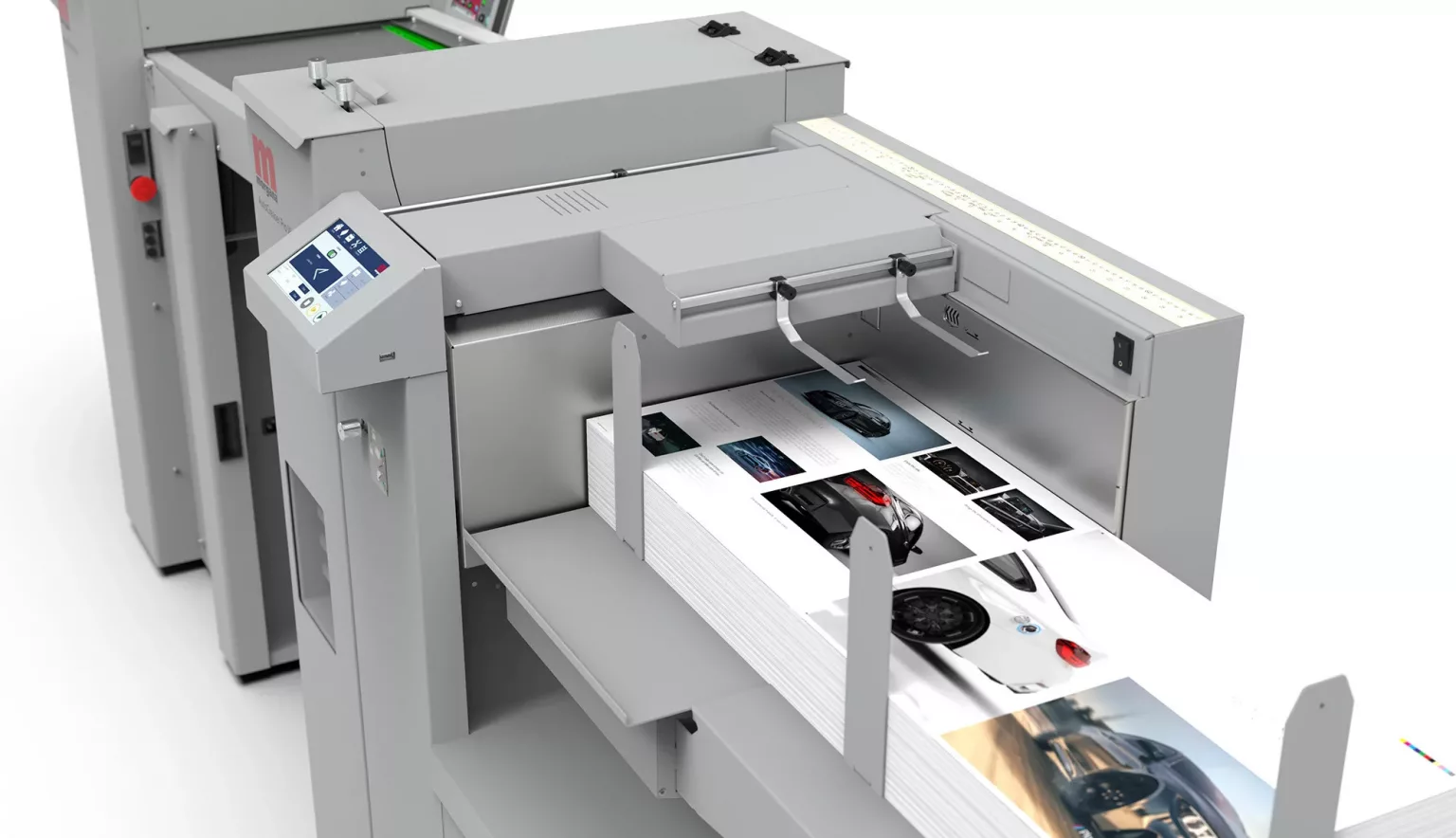 Sweden's Manufacturing Drive
Jan Marstorp, CEO of Plockmatic International Group, discusses the evolution of manufacturing in Sweden
Writer: Sean Galea-Pace | Project Manager: Matthew Taylor
"In Sweden, we're quite traditional," affirms Jan Marstorp, CEO of Plockmatic Group.
"Although, like many other countries, we underwent a trend in the late 1990s and early 2000s where operations were outsourced. However, in the last few years, we're beginning to see a new trend of operations beginning to come back to Sweden. Generally, Swedish people are highly-educated so people are very familiar with the culture of manufacturing."
Sweden operates with a robust manufacturing sector, which accounts for around 20 percent of the country's total GDP. Overall, manufacturing consists of approximately 70 percent of Swedish exports and creates more than one million jobs. Swedish manufacturers were among the first to leverage 3D printing techniques into operations. Both component and tool manufacturers have been introduced to test new manufacturing methods and materials, in addition to traditional tooling and Computer Numerical Controlled (CNC) machining.
Headquartered in Stockholm, Sweden, Plockmatic is a global supplier of finishing solutions for the print and mailing industry. Possessing more than 40 years of experience, Plockmatic has become renowned for being efficient and flexible, with its technologies connecting inline to a digital printing system or process applications offline. The firm operates under both the Plockmatic and Morgana brand name and is now active in over 50 countries.
Marstorp has been CEO of Plockmatic since 2005. In this role, he is responsible for leading the organisation through three business areas as well as contract manufacturing. During his tenure, Marstorp has delivered profitable growth through both organically and acquisition.
Prior to joining the firm, he served as both a Managing Director and a Production Director with the organisation since initially joining in 1998. A native of Sweden, Marstorp graduated with a degree in Mechanical Engineering in 1987 from the KTH Royal Institute of Technology.
Plockmatic is a company that refuses to stand still. Over the past few years, it has sought to grow through acquisition and purchased Morgana Systems in 2013, followed by KGS srl of Mestrino in 2016 and the purchase of Watkiss Automation two years later. Now in 2021, Plockmatic is launching a new range of products in a bid to diversify. Having been involved in the manufacturing space his entire working life, Marstorp has witnessed the evolution of the manufacturing industry in Sweden first-hand over the years and understand today's necessity to diversify.
"We try to provide complete portfolio of products. One thing we work hard is to get the benchmark price performance. We try for cost efficient units to bring features from high-end segments to the mid-segments at affordable prices — it's unique to us.
"You must have a broad solution offering because companies these days can't afford to rely on one solution."
In particular, Marstorp points to the Plockmatic PBM5000 Series for Ricoh as one of his company's most important projects over the past few years.
"We're very strong in providing binding for books," says Marstorp.
"When you staple a book, you tend to get a back that is bulky. However, with our patent technology, we bind it well and you can print the spine and distribute very efficiently. We've launched a new range of products which has taken us further to expand application within this market. Our acquisition of Watkiss Automation meant that this technology was introduced into the high-end sector and accelerated our crease and folds technology."
Plockmatic outsource the majority of its sales by leveraging benchmark suppliers. Marstorp is clear that by utilising outside vendors, it significantly scales efficiency for his organisation.
"We have ownership over all our engineering and make the electronics and the software ourselves," he explains.
"However, we think it's best to get outside vendors to produce parts for us otherwise it would cost us many hours that are better spent elsewhere. In this industry, we get a lower break-even level, but the demand can vary which makes it unstable.
"Outsourcing allows us to focus on building a strong and stable workforce to ensure we deliver high-quality products."
The importance of establishing key, strategic relationships is at the heart of long-term success. In order to harvest such positive collaborations with suppliers, Marstorp believes it's important to be as cost-efficient as possible.
"Having long-term relationships means that we can engage them in the engineering phase to ensure we don't make parts that are very expensive to produce," he says.
With the future in mind, Marstorp is keen to stress that despite the challenges of 2020, he is optimistic that the market will rebound strongly.
"COVID-19 has meant we've had a set-back unlike we could have imagined," he says.
"Despite the struggles of the second quarter, we did experience a recovery in Q3 and Q4.
"People expect that 2021 will be a year of major recovery but that might take until 2022 because the situation is still ongoing. I do anticipate a tough year as we don't know the full impact it will have on the printing industry with people changing their behaviour and things becoming more online. This only showcases just how important diversifying product portfolios are in order to retain success. Despite that, the overall market is still seismic, so I do feel like we're still in a good position moving forward."
VIEW Plockmatic BROCHURE