Rising phoenix-like from the ashes of an intricate economic downturn, we celebrate 20 years of Tirreno Power – the leading Italian electricity provider powering renewable energy production. General Director, Fabrizio Allegra, explores the three pillars of a successful turnaround.
RECHARGING AN ENERGY RENAISSANCE
"20 years is an important milestone for any company. To achieve it, we have had to face many important economic, technological, and socio-cultural changes in order to deal with a complex and shifting scenario."
Tirreno Power stands as one of Italy's leading electricity producers. As of 2022, the company's portfolio amounted to an available capacity of approximately 2,500 megawatts (MW) and 5,400 Gigawatt hours (GWh) of energy fed into the grid. That same year, Tirreno Power covered the annual electricity needs of roughly two million households.
As a major player within both thermoelectricity, and increasingly, hydroelectricity, Tirreno Power's significance cannot be underplayed as a contributor to the security of the nation's electricity system through the provision of energy that is both flexible and sustainable.
The company's sizable footprint currently extends to three thermoelectric operations on the Tyrrhenian coast – Vado Ligure (Savona), Torrevaldaliga Sud (Civitavecchia) and Napoli Levante. Collectively, these sites host four combined cycle gas turbines (CCGT) fuelled by natural gas.
Meanwhile, the renewables side of the business firmly establishes Tirreno Power as the leading hydroelectric producer in Liguria in terms of installed capacity, with 18 hydroelectric plants located along the Ligurian Alps and Apennines.
Yet, the prowess of the company today has not always been the case. As 2023 marks Tirreno Power's 20th anniversary, this seminal milestone is worthy of celebration as the past two decades have witnessed a turbulent history that has seen the company forced to navigate the ever-changing undercurrents of the wholesale electricity market and a volatile economic climate.
As General Manager of Tirreno Power, Fabrizio Allegra is all too aware of the evolution and successful journey of transformation that has led the company to where it is today.
"We have had to face many challenges in these 20 years, but we have come out stronger and with greater resilience and awareness of our skills and knowledge," he continues.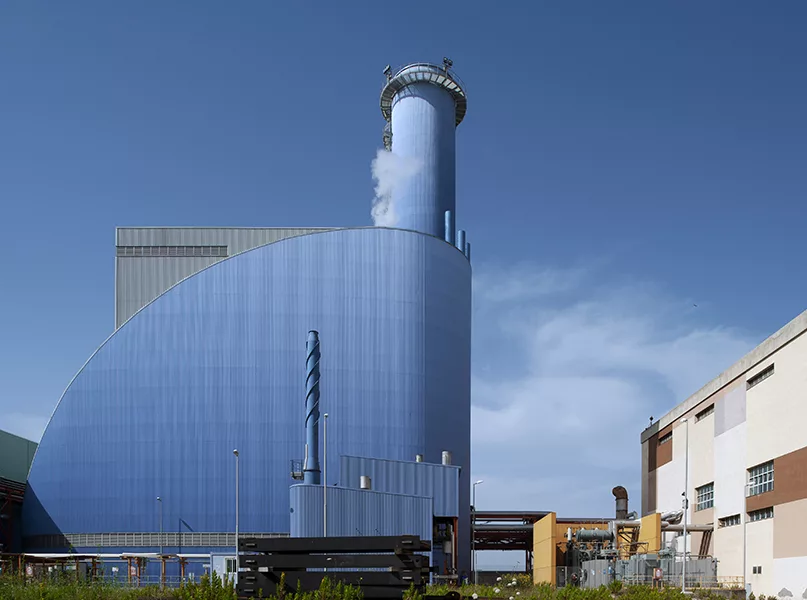 RIDING OUT THE STORM
Well-equipped with extensive industry experience having worked at the leading global utility Enel, both in Italy and at an international level, Allegra joined Tirreno Power as General Manager in the midst of a bleak period for the company.
At the time of his entrance in 2015, Tirreno Power was weathering what has been described as a 'perfect storm', resulting from the thermoelectric sector being plunged into crisis following the economic downturn and subsequent recession of 2014. In addition, that same year, Tirreno Power was forced to stop the production in its coal plant at Vado Ligure. This led to the implementation of a restructuring agreement, finalised in 2015.
In dire straits, a successful turnaround strategy and the implementation of an industrial plan was required to bring Tirreno Power out of the mire and into the future – one that has been driven by a change-oriented team geared towards operational efficiency, energy management and the recovery of investments to improve the plant's performance. For Allegra, this successful pivot has been broken down into three key pillars.
"Our strategy has been focused on our technical assets, people, and stakeholders, since we believe that they are the key to making our company grow," he says.
"The reliability of our plants, the talent and commitment of our people, and strong stakeholder relations based on the sustainability of our business are fundamental to endure and succeed in today's energy sector."
Reflecting the company's continued and unrelenting emphasis on these three areas, Tirreno Power has been able to completely repay the remaining debt initially owed to finance the revamping of its plants involved in the restructuring of 2015.
This is no small feat, considering that this debt amounted to €1 billion. Nevertheless, the company is successfully back in the black, having completed its challenging financial turnaround three years in advance of the schedule originally laid out in its ambitious industrial plan.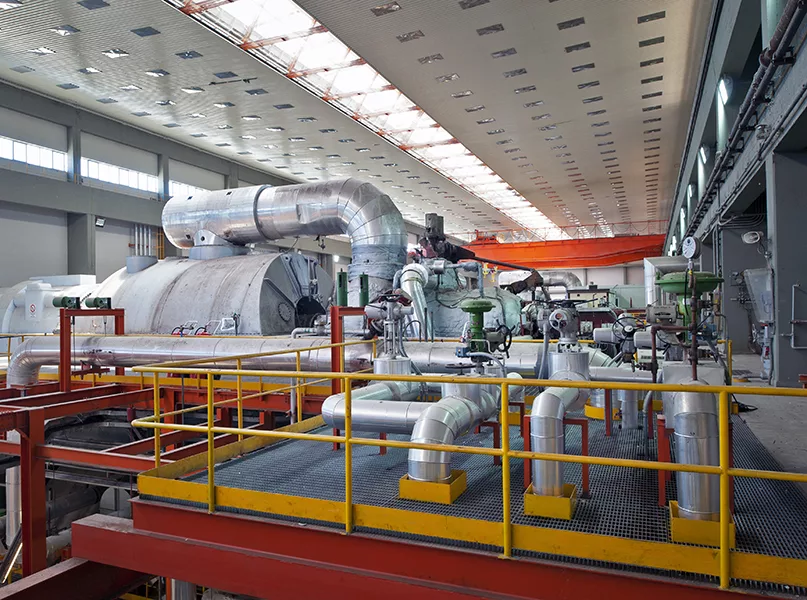 AN AGENT OF CHANGE
The turnaround of Tirreno Power is remarkable not just as a story of survival, but as a model for how the company leveraged its transformation to reinvent itself as a critical driver in Italy's energy transition.
The company's commitment to furthering the energy transition was made clear in 2016 with its decision to entirely phase out its coal power plant. This bold move set Tirreno Power apart by recognising its role in the energy transition, and is a standpoint that it continues to stand firmly by today.
"We made this decision way ahead of time, rather than waiting for 2025 as foreseen by the Italian government in the National Plan for Energy and Environment," says Allegra.
Sustainability and the optimisation of performance are cornerstones of Tirreno Power's approach to growth. Maintaining a position ahead of the curve, the company has identified and continues to exploit the benefits of CCGT plants as key enablers of the energy transition in guaranteeing a level of reliability.
Their use as a viable and reliable source of power rose to the fore in 2003, as Italy faced a major blackout lasting for several hours. Although originating from a fault in Switzerland, this highlighted the pressing need for an adequate energy system, leading to the opening up of the market to new areas of investment within thermal power generation capacity. Today, CCGT continues to fulfil both adequate supply and security.
"CCGT plants represent the balance point in a system highly penetrated by intermittent renewables such as wind and solar power," Allegra explains. Indeed, CCGT typically provides very flexible dispatching services to the grid with the highest economic efficiency, compared to other available technologies.
As echoed by Tirreno Power's primary pillar of asset performance, these CCGT plants have been an area of focus for increasing flexibility and availability levels in order to respond to the growing needs of the system for dispatching services.
"We are achieving this through an intensive CapEx plan. This has required a much greater effort than what was originally foreseen in our industrial plan (exceeding over €100 million for the period 2015-2022), which has been 'self-financed' by the systematic action of OpEx reduction," he details.
This investment into the improvement of the CCGT plants has reduced the accident level well below the benchmark for that particular technology.
"This is a crucial result when we consider that the availability of production capacity is the service that is renumerated in the capacity market. This was launched in Italy in 2022 to improve the adequacy of our electric system," adds Allegra.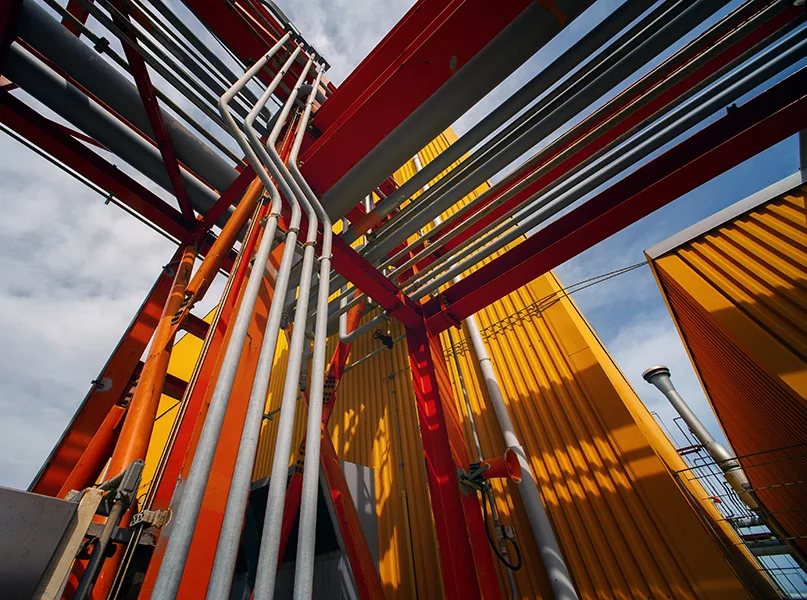 THE ERA OF REINDUSTRIALISATION
Tirreno Power's efforts in driving a sustainable future for Italy's energy supply marry with its work in realising a community-centric circular economy.
Choosing to act as an agent of change, Tirreno Power didn't simply close the coal power plant at Vado Ligure, but instead launched an ambitious reindustrialisation project, with the aim of attracting companies from different sectors and continuing to support the community of Savona, which had relied heavily on the plant for the area's economic livelihood. As a result, the former coal site has been entirely revamped for productive purposes and now stands as a success story that sets an industrial benchmark for exiting coal production.
"Our objective was to develop a great opportunity for the local community, considering that Savona province had been declared by the government as an "area of complex industrial crisis", suffering from the shutdown of many productive sites and facing an increasing unemployment rate," he informs us.
Research studies have since estimated that in the long-term, this new operation has the potential to generate between €1.9-4.4 billion in economic impact from new businesses, human capital development, and new jobs, with a multiplicative effect on the economic system between seven to eight times compared to the initial investment.
"This programme has been considered one of the most successful cases of reindustrialisation in Italy in the framework of the circular economy," Allegra shares proudly.
Elsewhere, Tirreno Power continues to improve and reinforce its relationships with local communities through recent exploration into the application of Renewable Energy Communities as a new and more efficient and integrated model of producing and consuming energy.
"We have experienced considerable interest from local institutions and businesses for these applications since the early stages of development," says Allegra. "We are now waiting for the final regulations to be published in the coming weeks. We have reached the final development step in Vado Ligure, and are now working on this idea across all our major sites."
Overall, the successful transformation of the Vado Ligure site can be seen as a microcosm that is emblematic of the entire Tirreno Power operation.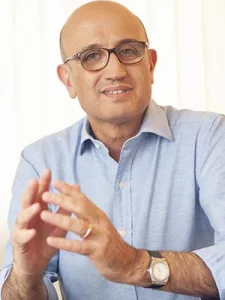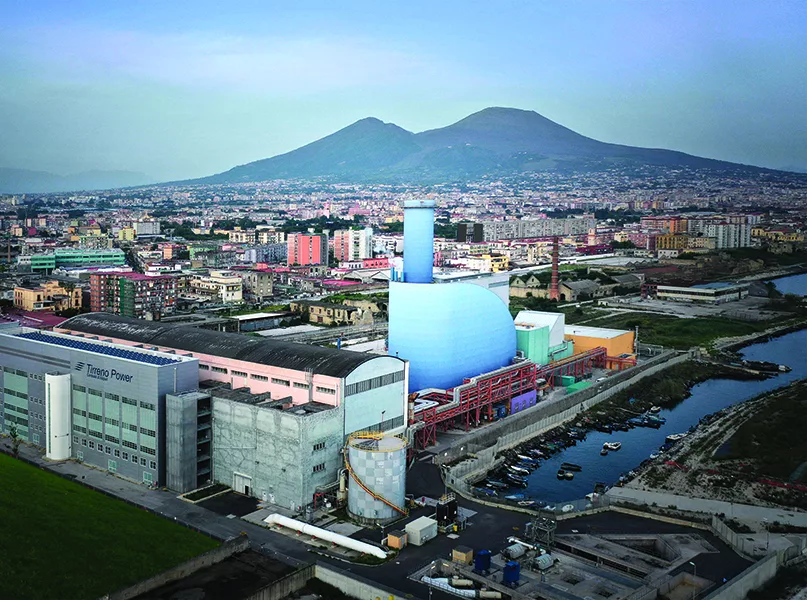 NEW FRONTIERS
Looking ahead, Tirreno Power will continue to maintain and improve its assets as the backbone of the company's future growth.
In the renewables field, this entails a continued focus on the performance of its hydroelectric power facilities as Tirreno Power's flagship asset. Most recently, this has involved the restoration and renovation of three sites in Western Liguria, after significant damage during a storm in 2020.
Another key example of emerging from the wreckage and using adversity as a window to opportunity, this restoration has paved the way for new endeavours.
"During these works, we also built a new power plant that uses wastewater from the power plant upstream, increasing the total energy produced in the site without any additional impacts to the environment," shares Allegra, referring to the use of mini and micro hydros to enhance geodetic unused jumps as cutting-edge applications in the field.
"We are committed to developing new projects in this area."
In furthering the provision of energy security for the country's electricity system by energising Italy's renewable future, Tirreno Power has its sights set on moving into the realm of storage projects, as a strategic improvement in terms of energy flow management. As its General Manager affirms, "storage plants represent one of the new frontiers for our sector and a promising prospect for the energy transition."
Drawing to a close, Allegra returns to the significance of this milestone in what has been a challenging, but ultimately rewarding journey for Tirreno Power, with a hopeful future ahead so long as the company follows its three guiding principles.
"This year more than ever, our priorities continue to be focused on the pillars that have ensured our growth," he says.
"In terms of our assets, we are continuing to invest in the improvement of the performances of systems already in place and in new projects, with the aim of diversifying our portfolio of technologies and energy sources.
"For our people, we are completing a process which, in previous years, has brought about an important generational turnover and a new focus on technical and managerial skills, with particularly close care for the cohesion of our team.
"And finally, our stakeholder relationships. As we celebrate our 20th birthday, we have a plan of initiatives that will allow us to reinforce the dialogue with all our stakeholders, to reflect on the path we have gone through jointly and on the future of energy that we are going to build together."
TIRRENO POWER PARTNERS