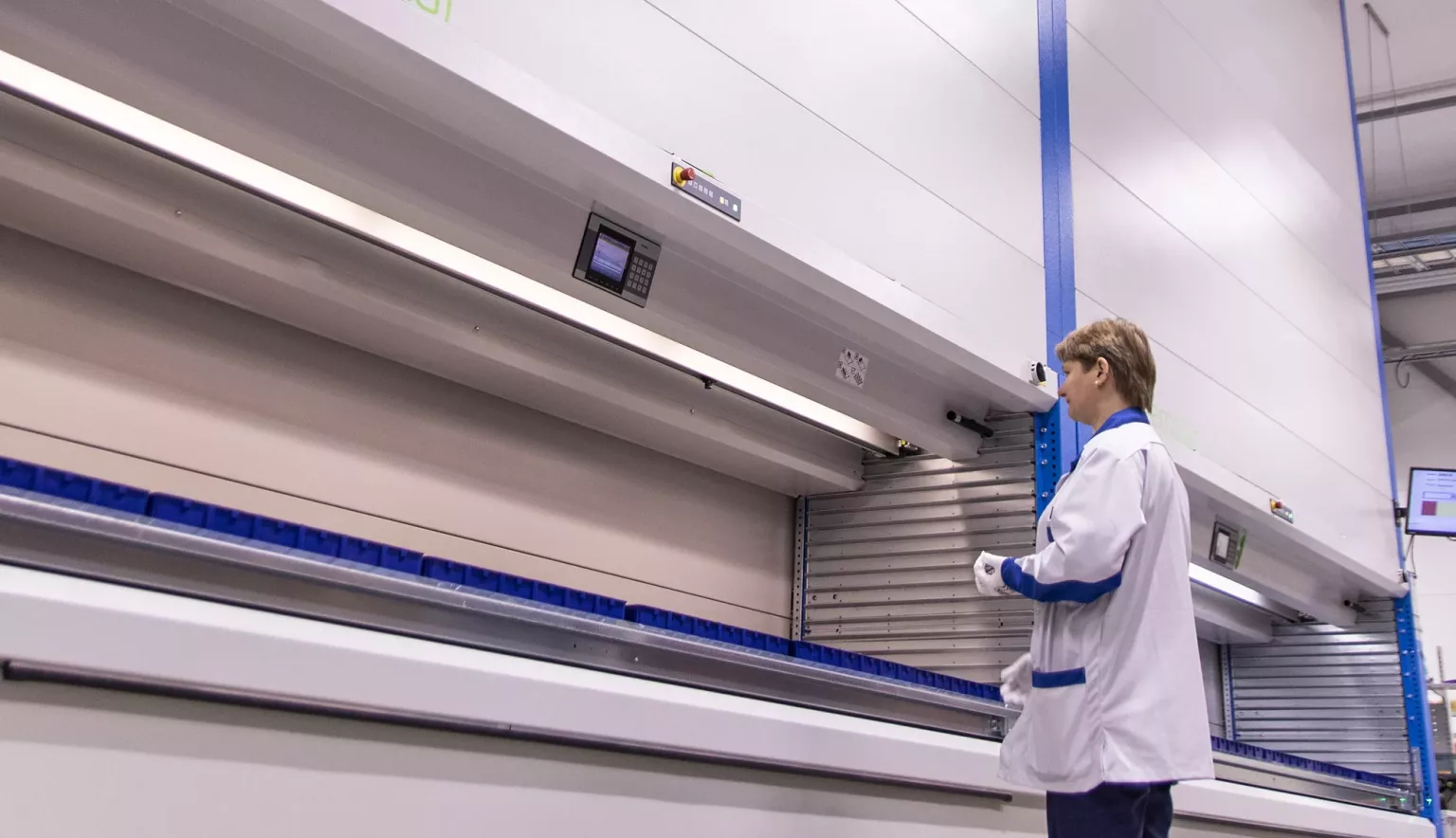 Finland's Dynamic Manufacturing Sector
Executives from Ouneva Group discuss the organisation's transformation journey and its position in Finland's manufacturing industry today
Writer: Sean Galea-Pace | Project Manager: Matthew Taylor
"The manufacturing industry in Finland is in an exciting phase right now, we are witnessing a new era of interesting technologies and the amount of new tech start-ups is unforeseen."
Those are the words of Mika Kosunen, Chief Marketing Officer at Ouneva Group.
Having worked in manufacturing his whole adult life, Kosunen has witnessed the evolution the sector has undergone, particularly as digital transformation has come to the fore in the last decade.
"My interest towards technology began very early, as I was surrounded by figures and companies who were creating amazing and interesting products and projects. Technology and manufacturing have been the joys of my life, so for that reason I have always gravitated towards tasks and companies which operate in that field."
Kosunen has served in his current role at Ouneva Group as its CMO since January 2020. As an international contract manufacturer and R&D partner in a number of industries, Ouneva Group operates with a wide technology portfolio that covers the entire manufacturing process of metal, plastic, electronics, and plating in contract manufacturing.
Indeed, the company's journey is interesting. Having initially been founded as Ouneva Oy by Heikki Nevalainen in 1972, the organisation was born with a mindset of developing high-quality connectors for the fast-growing electrical industry of that period. In the years that followed, the Group has grown exponentially as a result of rising demand for its products.
Today, Ouneva Group is a financially robust and renowned partner within the industry,
while still being owned by the Nevalainen family. Since first being established, Ouneva's guiding principles remain reliability, quality assurance, and constant development.
Ouneva Group consists of a portfolio of companies, each serving a distinctively unique purpose. These are Alsiva Oy, Eswire Oü, Jotwire Oy, Ouneva Oy, Top Speed Oy, Valukumpu Oy, and Ase Utra Oy.
Kosunen believes that what sets Ouneva Group apart is its ability to provide a range of technologies for different applications while also operating as one organisation.
"The Ouneva Group way of thinking and operating guarantees top-quality, efficiency, and reliability," he continues.
"As a partner we can offer the latest manufacturing technologies and a strong R&D know-how to ensure our customers' products are top-quality and stand out from the crowd. With our strong attitude and fast decision making, we enable the fastest route from product design to market without compromises.
"Ouneva Group handles everything concerning manufacturing and quality thus giving our customers the ability to focus on innovation, marketing and selling. Our flexibility and vast technology portfolio enable and showcase the best manufacturing processes and materials for each phase of the products lifecycle. We care about the environment and it shows from our energy efficiency projects in our factories, and in the investments on new efficient machinery and materials. Our location enables low emissions regarding logistics, and investments on energy efficiency ensures sustainable development."
Over the past few years, the manufacturing sector has experienced significant digital transformation as companies around the globe begin to digitalise operations, and Finland has been a frontrunner in hat technological revolution. The Finnish manufacturing space is considered dynamic as the introduction of artificial intelligence, machine learning, and automation is felt country-wide and greater efficiency is harnessed like never before.
In 2018, Ouneva Group established its own automation team. Now consisting of 10 employees that oversees the design and manufacture of automation equipment – considered a vital investment for the company.
"We're currently working on multiple automation projects where volume and quality demands are at stake and where automation is the only efficient solution," says Kosunen.
"Our team has made dozens of automation projects since starting in 2018. Our know-how on different applications from machine vision, robotics and servo enables practically unlimited possibilities. We can offer automated manufacturing processes for each of our technologies to produce products from metals, electronics, plastics, plating, and assemblies and so forth."
In recent years, there has been a shift in mindset at Ouneva as the company has begun to heavily invest in the expansion of operations as manufacturers seek to leverage local suppliers rather than use suppliers based in the east.
"For the last few decades, Finnish companies had a trend to outsource product manufacturing to remote locations in Asia," explains Kosunen.
"We're now seeing waves of companies which are bringing manufacturing closer to themselves. Organisations are now more aware of the risks on quality, logistics and schedules by operating with complex and long-distance supplier networks. As climate awareness is increasing so are the demands on sustainable development."
Keijo Kurki is the CEO of Jotwire Oy, a renowned contract manufacturer of electronic and electrical system assemblies and has been with the Ouneva Group since 2002. Kurki believes that manufacturing in Asia only makes sense if you sell the products to the Asian market.
"Many of our customers have taken one step back from globalisation," says Kurki.
"Importing of semi-finished goods is not always financially reasonable. Specifically, slow sea cargo is the problem. Nowadays, it doesn't make sense to carry big value of inventories in the supply chain. Short lead time throughout the whole supply chain is beneficial for all parties. The high-level automated process ensures also quality and short lead time from local suppliers."
"We're currently working with multiple companies that are about to withdraw their manufacturing from Asia," adds Kosunen.
"Among these are companies with products that are manufactured by die-casting or plastic injection moulding and are assembled with electronics. We are also having the discussions whether it is reasonable for our customers to continue investing on their own assembly production or outsource the whole systems from Ouneva Group.
"As we have been investing on the facilities and technologies, we can offer more competitive and up to date manufacturing equipment. Our product testing knowledge know-how enables us to deliver our customers' electronic products or systems directly to their customer if needed."
Asia is currently the biggest continental emission producer. Kosunen also acknowledges that by using suppliers from relatively shorter distances reduces the emissions from logistics.
"As a result of the global environmental situation beginning to deteriorate due largely to emissions, responsible companies are reacting to this evolvement by demanding more environmentally friendly ways to produce goods, while optimising logistics and focusing on efficient and clean manufacturing methods and materials."
Despite sustainability and a greener approach being considered a priority to manufacturers over the course of 2020, another considerable challenge has been the impact caused by the coronavirus pandemic which has impacted individuals and businesses to all in its path.
Almost overnight, it caused operations to cease and prompted most companies to rethink operations in order to prioritise safety.
However, Pekka Heikkinen, CFO at Ouneva Group, believes that Finland's manufacturing sector has responded well.
"Industrial manufacturing in Finland has bounced back from the COVID-19 pandemic because of increasing costs and delays of supply from emerging Asian countries," Heikkinen continues.
"Increasing levels of high-class automation in industrial manufacturing will guide the productivity development in Finland and provide more opportunities."
"The Finnish industry has increased slower than other sectors over the past few years," adds Kurki.
"Finland will get through the pandemic with its punctual way of following instructions. When demand recovers across the world, the strongest companies will take the market share and it will create significant potential for us."
With 2021 in mind, Kurki believes that his organisation can build on the progress made so far and scale automation to new levels.
"Our highly skilled and capable automation team designs and executes solutions for customer specific projects," he says.
"Our strategy is also to substantially increase automation level by investments to our production and put new production technologies to use. During 2020, we have set up a new fully automated potting line and a high-tech parylene coating process to serve our customers with products where PCBAs need extremely good protection against circumstances."
Meanwhile, Kosunen has a clear vision of the direction he wants Ouneva to grow over the next couple of years with an eye on harnessing greater efficiency into operations.
"Our goal for the next year is to grow with our current and new customers," says Kosunen, bringing our conversation to a close.
"We want to grow our customer base in the electrotechnical, mechanical, electronics, medical and energy efficiency. These sectors have brought us stable business through economic fluctuations when some sectors are at the bottom, and others are in the midst of a flux. We will continue to increase automation in our facilities and add more low emission materials for our customers selection."
VIEW Ouneva Group BROCHURE