SPEA conceives, invents, designs and develops industry-leading test equipment for electronics worldwide. Founder and CEO Luciano Bonaria explores the spirit of ingenuity and aspirations for growth.
THE TEST OF QUALITY
"Every single electronic and micro-electronic device needs to be tested. But for new inventions or for new technologies, there is no testing equipment readily available on the market.
"For any company to be able to produce new inventions or new microelectronics technologies they need a tester. We have the reputation to be the fastest company in the world to invent what is necessary to test any new device."
For the last 45 years, leading manufacturer of electronic test equipment, SPEA, has been powered by the inventive mind of founder and CEO, Luciano Bonaria.
In a world that is run on electronics, Bonaria brings the spirit of ingenuity to serving a critical need by eliminating risk with a guarantee of quality.
As a producer of world-class testers for wafers, microchips, MEMS, sensors, power devices, boards, power modules, batteries, lighting and many other electronic devices, SPEA's equipment allows Tier One companies to continue producing the components that fuel our modern world.
Based in Turin, SPEA's market is wide-ranging, finding customers across worldwide markets wherever electronic equipment is produced and sold. Today, its operational footprint extends to Europe, the US, and Asia, including China.
As a certified Tier One tester, SPEA caters to a host of essential industries, from aerospace and defence, medical, mobile, to the automotive sector, and energy and solar applications.
The company's manufacturing prowess oversees the entire journey of conceiving, inventing, designing, developing and bringing to production testing equipment.
It is a process that Bonaria himself is extremely familiar with, having originally entered the field in 1968. After completing his studies, Bonaria was enlisted into the ranks of Italian electrical manufacturer Olivetti at a seminal time for the industry.
"When I was 20 years old, I had just finished my training at technical school when Olivetti invented the first personal computer (PC) in Turin. They hired me and assigned me the job to design and develop the testing equipment for the first PC invented boards," he recalls.
This was a daunting task for young Bonaria, having never produced testing equipment before. He excelled nonetheless, and soon delivered to production the first testers of boards for the newly invented PCs.
The following year, when General Electric (GE) acquired Olivetti's division of mainframe computers, Bonaria was called upon once again to design and test equipment for mainframe computer boards. An Olivetti invention, these machines powered manufacturing of crucial companies including port and airport operations.
"Specifically, I designed one big tester able to test the first semiconductor memory of Intel, the 1101 microchip, the memory board and the memory module of the system board as one multi-purpose tester. Through this I learnt how to invent, conceive, design, develop, test and deliver to production complicated testers for memories, for boards and other electronic devices," he tells us.
Having refined his skills in this complex and essential area, in 1976 at the age of 28, Bonaria founded SPEA and continues to answer the need for electronics testers across the world.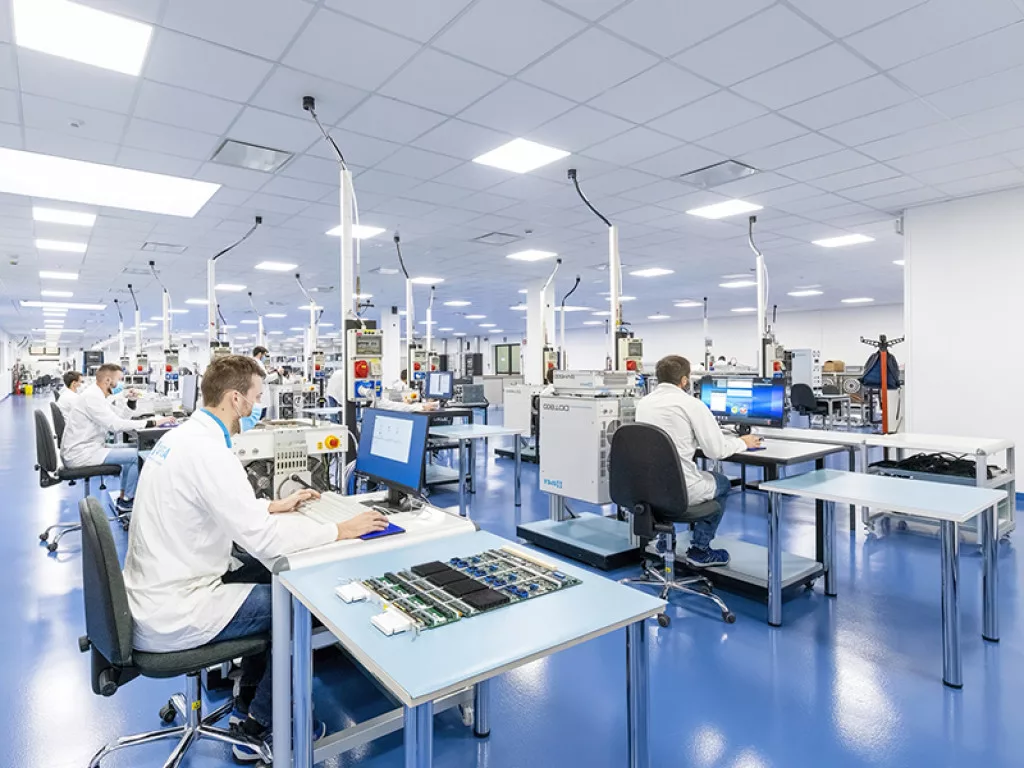 THE COMPETITIVE EDGE
Over the course of its history thus far, SPEA has established and continues to maintain a truly competitive edge over other players in the field.
The greatest advantage of all returns to Bonaria's opening statement regarding SPEA's ability to devise and invent unprecedented test equipment, which essentially enables the production of new electronic devices being bought to market.
"Secondly, due to the fact that my brain has been inventing non-existing test equipment for over half a century, we have a reputation that the testers we invent always have the fastest throughput.
"One single SPEA testing machine does the job of two to four of our best competitors," he states proudly.
In addition, across several fields of industry, SPEA's testers are reputed for the most advanced performance and functionality in specific applications.
Finally, it is SPEA's collaborative way of working with its customers that makes the difference.
"We are always listening to and working together with our customers, acting in their best interests," Bonaria comments.
"We are not just selling products to them. Instead, we have an attitude of working collaboratively so that they can successfully use our equipment until they are completely satisfied.
"Our first perspective is that the customer must be happy, and we work together with them until we are sure that they have success," he adds.
NAVIGATING COVID-19
Over the past two years, the COVID-19 pandemic has paid testament to SPEA's efforts in fulfilling the needs of its customers.
In these turbulent times, the critical role that SPEA performs rose to the fore, in answering society's most important needs.
"Testing equipment is necessary for all medical equipment. We had to keep working for all infrastructures that are governed by electronics – whether that's providing water or the supply of gas and electricity."
As a result, SPEA executed a tireless effort on behalf of its customers and society, upholding its technological lifeblood with the supply of electronics testing equipment.
"For the first year of COVID-19, we worked every hour of every day. We didn't lose a single hour of operation during the first major outbreak in 2020," Bonaria tells us. "Fortunately, since we took absolute measures to avoid infections internal to the company, we didn't have a single case of the virus within our 700 members of staff."
In 2021, this same pace of work continued but not without some personnel being forced to quarantine after testing positive for the virus.
"The consideration of our personnel is still the most important thing."
Regardless, SPEA managed to navigate the crisis without a single delay in the delivery of its essential testers to its customers.
"Our first perspective is that the customer must be happy, and we work together with them until we are sure that they have success"

Luciano Bonaria, CEO, SPEA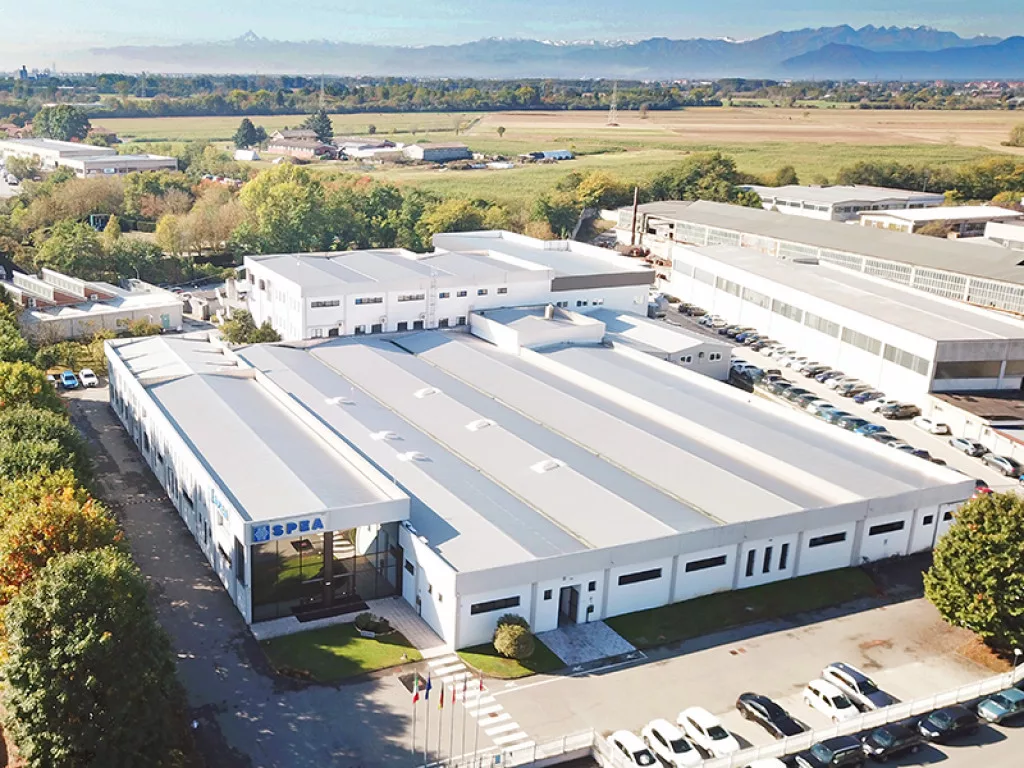 NEW HORIZONS
Despite the challenging nature of recent years, SPEA has continued to pursue an ambitious trajectory of growth that is feeding exploration into exciting new fields of activity.
"We grew our turnover throughout 2020, and in 2021 we grew even more," Bonaria tells us.
Indeed, in 2021, SPEA's turnover had increased by 20 percent, with a 55 percent increase in sales income. This translates to a turnover of €145 million for FY 2021, and a sales income of €170 million.
This consecutive growth also translates to SPEA's workforce. The volume of personnel employed at SPEA's headquarters in Volpiano increased by 12 percent in 2021, totalling 760 people.
"Across the rest of the world, we grew to 900 people working for SPEA throughout that time, which was an increase of seven percent."
As a result of this dynamic growth in both sales and volume, Bonaria is pioneering SPEA's entrance into new fields outside of the company's traditional market offering in testers for wafers, microchips and electronic boards.
"SPEA machines are now facing new fields. Due to the many benefits that we can offer, major companies from around the world are now coming to us."
The advent of electric vehicles (EVs) is a major component of this new offering, as the demand for quality batteries continues to rise.
"EV companies are now creating gigafactories to produce these batteries. Some of these huge Tier One companies are selecting SPEA due to the superiority of the battery testers we have conceived, invented and produced in this new field," says Bonaria.
Also within the automotive field, SPEA is already establishing itself as a trusted testing provider for new power components in silicon carbide technology (SiC). A gamechanger for the industry, SiC is transforming technology, improving the way that EVs are powered.
Aside from this, SPEA is testing the latest technology for light – a vast realm that answers the need for the testing of any light emitted by LED devices and products. Necessitating extremely accurate measurements, this may be applied to anything from a car's headlight to an entertainment system.
"We are also expanding into 5G technology components, after inventing a new concept of testing for semiconductors with microchips and wafers.
"We call this DOT (Device-Oriented Testers). This invention is a small compact tester that is very simple, but tests extremely complex devices such as the microchips and wafers in the very latest technologies. More and more Tier One semiconductor companies are now adopting this DOT tester from us," Bonaria explains.
To cater to the demand of this ever-growing customer base, SPEA has invested in a new building in order to expand its manufacturing capabilities, and another to further its R&D activity.
"We are undergoing a huge investment in expanding our facilities here in Volpiano in order to further organise our company."
By constantly enhancing SPEA's operations, Bonaria hopes to further attract more "big lions" of the electronics market and convert them into new, loyal customers.
As a dynamic and forward-thinking enterprise, the spirit of ingenuity at the very heart of SPEA will continue to fuel the company's growth in alignment with the relentless advancement of electronics for generations to come.