Adding value to a product of mother nature, we speak to Marc Schroeder, CEO of Lamb Weston / Meijer, the company focused on inspiring and serving customers and consumers with potato products they love and trust
FROM ROOTS TO HAPPINESS
Few know that the humble potato arrived from beyond Europe, and even fewer know that it came from South America for that matter.
Originating in Peru, the classic vegetable would later become both a staple of cuisine and the key to growth (and in many cases the survival) in much of European society through the centuries. It was brought to Spain in 1570, followed by Ireland and the British Isles a few decades later. With the ability to last for lengths of time without spoiling, coupled with a great taste that filled bellies, the crop slowly spread across Europe as the widespread vegetable of the continent. The popularity of potatoes remains prominent today, with a wild variety of shapes and dishes being offered in the markets of every country at all times.
Within the region, Lamb Weston / Meijer operates as one of the larger manufacturers of French fries and potato specialties in the food space.
"At the roots we are a potato processing company," introduces Marc Schroeder, CEO of Lamb Weston / Meijer. "Broadly speaking, we sell products such as regular fries, that a customer would buy from fast food outlets or large supermarket retailers for example, but also special shaped products, for example Twister fries, Dippers, Ziggy fries and Hash browns. Besides that, we also sell potato flakes as ingredients to other products.
"We have four production facilities in the Netherlands, and one each in the UK, Austria and Russia. Even though our market focus is mainly on Europe, the Middle East and Africa (EMEA) region, we actually supply all over the world if you look at our total network."
Still, Lamb Weston / Meijer is not just about producing potato products. Through the simple, yet so powerful vegetable, the company aspires to nourish a growing world population, led by improved products and better production methods.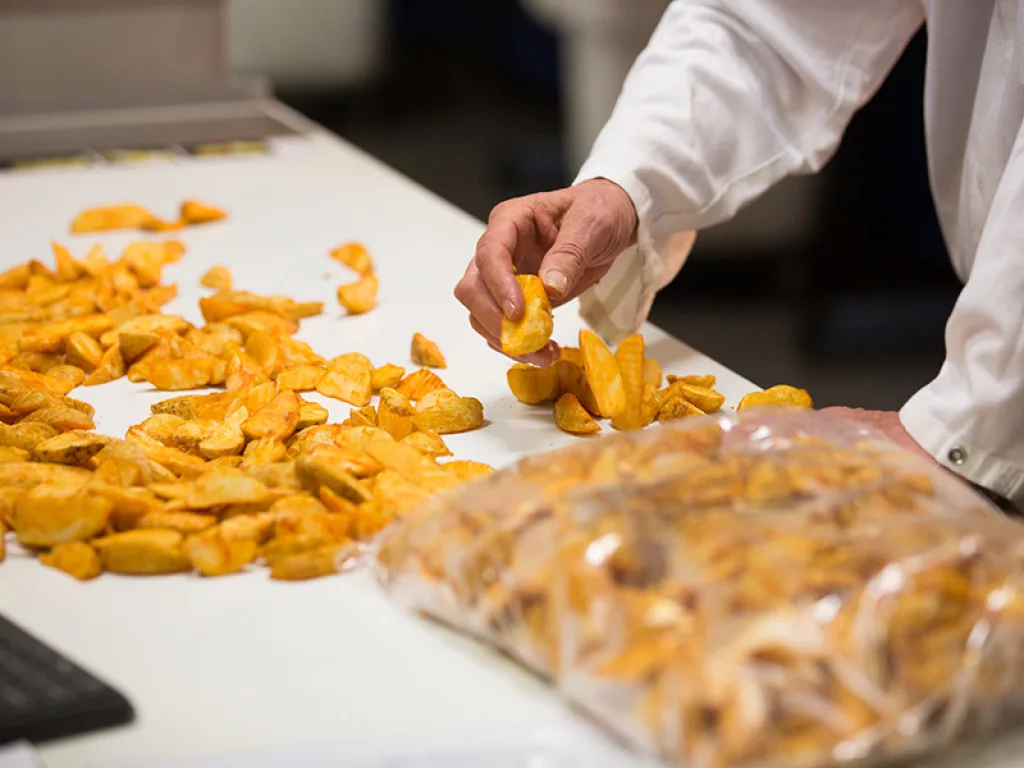 A GROWING BUSINESS
Lamb Weston / Meijer is a successful company with more than 25 years of experience in the food industry and has built lasting partnerships in the supply chain. Together with its over 600 growers in Europe, more than 100 suppliers worldwide and in excess of 1,700 customers in EMEA, the company and its people aim for the same collective goal.
"We are proud of our almost 2,000 employees who make this possible, and of the progression we have made together in the last 10 years," Schroeder says. "We opened offices in Breda (Netherlands), Dubai (UAE), Lagos (Nigeria), and we are looking at further expansions, such as an investment in Russia operating the first potato processing factory in Lipetsk (Russia), and an investment in a new Ambient Potato Flakes factory for ingredient solutions in Kruiningen (The Netherlands).
"We have the ambition to further grow in our EMEA markets with a scale to create positive impact from potato to plate and have a lot of confidence for the future behind our company's strategic plan, 'W1N as One!'. This plan is built to continue our rapid growth (for example by investing in new production lines, such as in Russia and Netherlands), to create the most efficient supply chain in the industry that minimises waste, energy and water while optimising value for the whole system including our growers and to lead the future in sustainability and innovation, which is underpinned by our investment in an innovation centre in the Netherlands."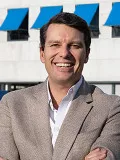 OVER TWO DECADES IN THE INDUSTRY
Schroeder is relatively new to the company, having joined in January of 2021. Prior to this, he worked in various positions that have given him the vast experience with which to help grow Lamb Weston /Meijer in multiple fields.
"I am Dutch in origin and started working in Procter & Gamble (P&G). I then moved into an internet start-up before going to work for PepsiCo," Schroeder explains. "For me, PepsiCo was a great mixture of a corporate organisation that desired entrepreneurship and agility of its employees in an international environment within the food and beverage space. It very much fit my characteristics and in my 20-year career with that company, I worked with a lot of excitement and personal growth across the globe based in The Netherlands to Russia, the US and Switzerland."
Yet following this, Schroeder decided that it was time for a role closer to home with his family, and one in which he could make an even greater direct impact on the business.
"My family was the key anchor to move back to the Netherlands," he tells us. "When I was asked to join Lamb Weston / Meijer, I actually had no idea that this company was in the business of French fries, so that was a pleasant surprise!
"This aligned well with my previous experience at PepsiCo. I used to run Frito Lay potato snacks in Russia, so I already knew about the intrinsic power of the potato, and I think this business was a perfect fit. Creating food that makes people happy out of a natural product is worth a lot in terms of the whole value chain that it represents."
"We put a lot of attention towards how we make our products, both when it comes to a balanced diet and the environment"

Marc Schroeder, CEO of Lamb Weston / Meijer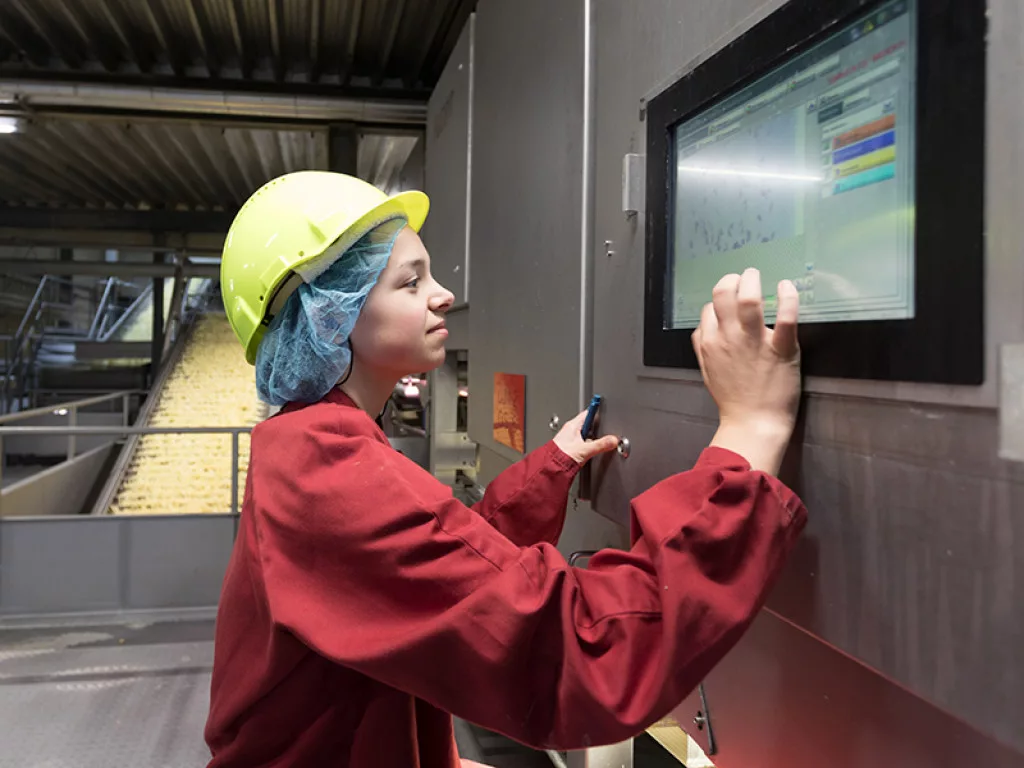 FOR PEOPLE AND PLANET
In his position as CEO, Schroeder ensures that the core values that make Lamb Weston / Meijer are known and felt throughout the business. Chief among these, and the central value that echoes throughout Lamb Weston / Meijer, is that of sustainable processing practices and the development of sustainability from potato to plate.
"We are a company that takes sustainability extremely seriously, that's for sure," Schroeder states. "We were the first company in this industry to really have a massive focus on this and I think our sustainability reporting is one of the best and most transparent in the industry and beyond.
"Our first sustainability strategy was developed in 2011 with goals towards 2020, and therefore set the right tone in terms of how we look at our business long-term. Sustainable agriculture is very important to us and the world and is something in which we do a lot of great work with our growers 'on the ground' to achieve."
As a global player in the potato processing industry, Lamb Weston / Meijer considers it a responsibility to have an active and leading role in creating a better future, and to ensure that growing and processing potatoes remains possible for many generations to come.
At the heart of the company's sustainability agenda are three key challenges for 2030: 'Balanced Diet', to help prevent malnutrition and become a part of a balanced diet; 'Zero Waste', to drive sustainable production, consumption and prevent food waste, and 'Climate Action', to operate within planetary and societal boundaries in order to make a positive impact on people and planet.
"For us, it's important to show that our fries are actually a fantastic product," Schroeder continues. "We put a lot of attention towards how we make our products whilst reducing our carbon footprint, to put smiles on peoples' faces whilst minimising our impact on the environment. We fry our products in a healthy sunflower oil, a major shift that we implemented years ago for health and sustainability purposes and we are focusing on products for preparation in an air-fryer and oven to reduce oil and calorie consumption. This is a clear part of our 'balanced diet' strategy."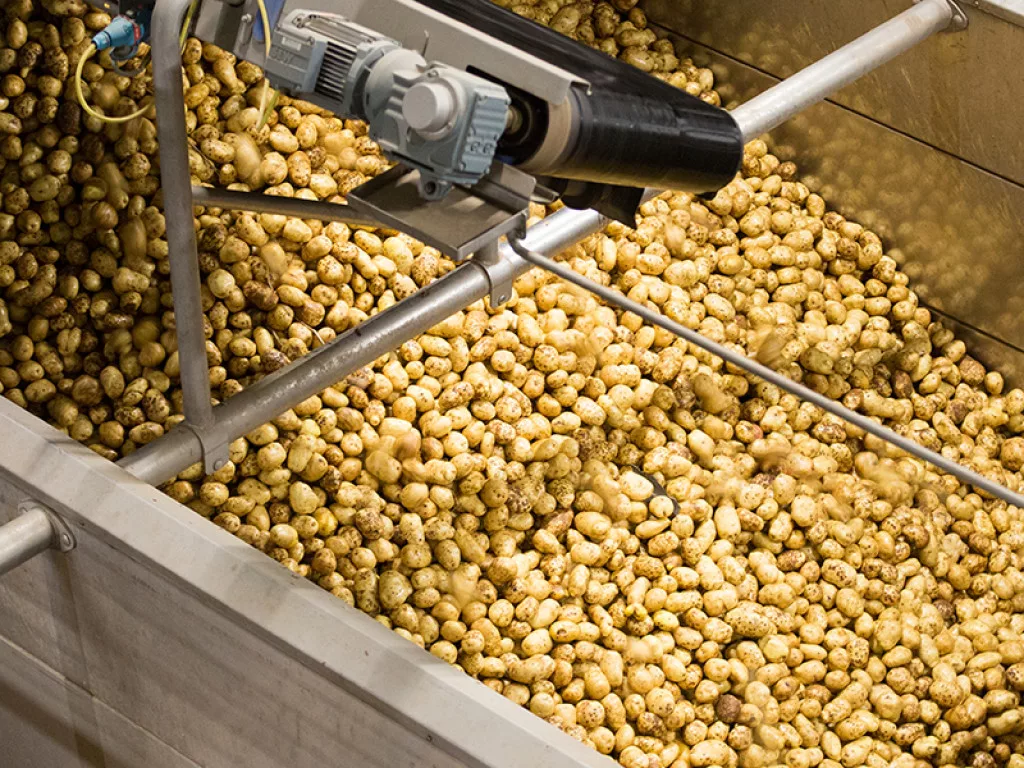 ZERO WASTE
On another side of the sustainability drive, Lamb Weston / Meijer is aiming towards producing zero waste and creating a fully circular approach when it comes to the everyday running of the business.
"This all starts with the potato," Schroeder elaborates. "To make a kilo of French fries you require two kilos of potato. So how do you make sure that the full potato is utilised and the pieces you cannot use will not go to waste? You repurpose the by-product into something that can be used elsewhere, such as dehydrated potato flakes for alternative food products and potato peels that are used to feed livestock, helping to make these farms also more sustainable."
The same goes for how the company looks at its product packaging, as well as climate action when it comes to emission reduction and water usage.
"We aim for zero emissions in the future and to make sure that our water usage is at it's the lowest possible level, and reuse water where possible. There is still a lot of work to do in this area, so clearly this is a clear focus for us going forward."
All these investments make Lamb Weston / Meijer more resilient, give room for innovation and create positive impact on the company's sustainability performance. Sustainability is a pre-requisite and needs to be engrained in everything the business undertakes and is designed into the company's products, processes and production locations.
"There is a lasting partnership with our growers and customers rooted in the company. We carry this throughout our business and hope that this will remain with us in the years to come"

Marc Schroeder, CEO of Lamb Weston / Meijer
GROWING HERITAGE
The company acknowledges that its current and continued success also hinges on its positive relationship with its growers.
"When I visit the fields and talk to the growers, I realise just how much of a family value-based company this is," Schroeder tells us. "Many of the contracts we have closed between individual growers and the business were actually signed by their fathers and carried on by their children."
Lamb Weston / Meijer's long-term relationships with its growers is a point of pride for the company, and the trust and care that follows is exemplified by actions taken during the COVID-19 lockdowns. During this time, the company upheld its contracts with its farmers, growers and employees to help everyone pull through, for the benefit of the future for the people and the business.
As a result, there exists an understanding and loyalty between employees and the company that will remain a central aspect of the business moving ahead.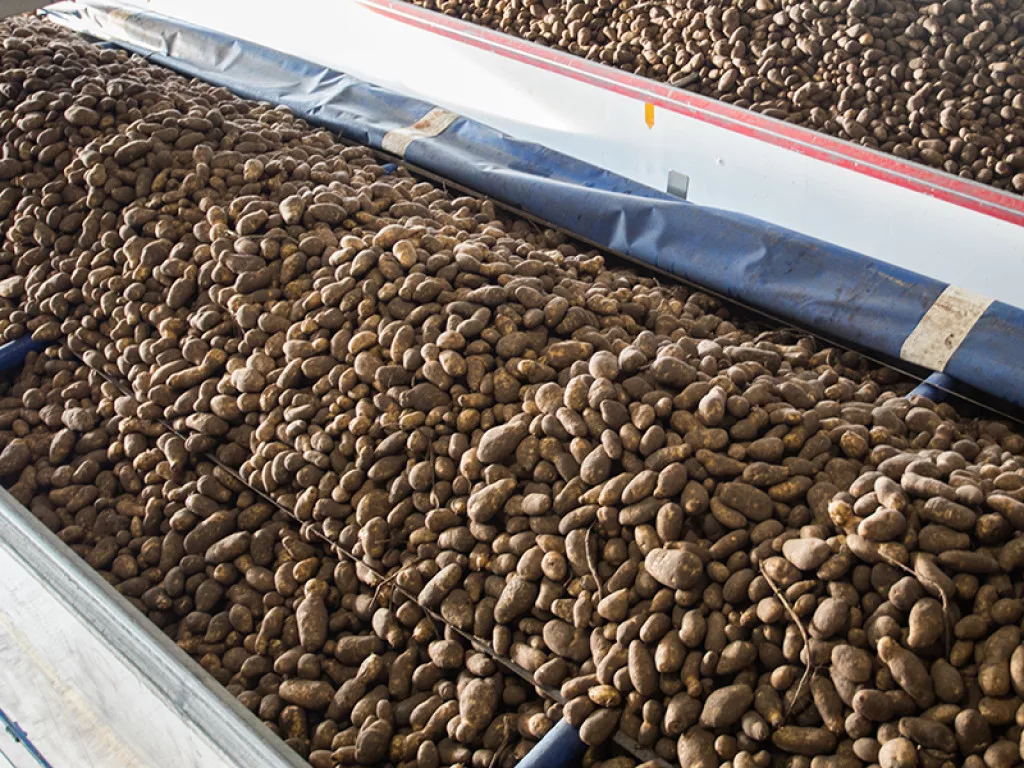 MOVING OLD VALUES FORWARD
"What I truly find amazing is that we operate in an environment that surrounds a seemingly simple staple crop, yet we reach and connect with a lot of people throughout the process and in the market, including industries, companies and people," Schroeder explains. "The industry is rooted in the US, with the invention of the 'water gun knife' by Gilbert Lamb in 1960. This great (patented) invention is still the industry standard today and facilitated an exponential global growth in the past decades of our industry. We are one of the leading companies moving it forward, which is very exciting!"
For Lamb Weston / Meijer, there is a real task in bringing more value to the total value chain for all partners involved, especially the growers. Because of that, there is a lot of hard work needed to ensure that they all benefit from it, to 'W1N as One'.
"We adopt a 'win-win' stance in the whole value chain," Schroeder adds. "We are in the middle of an ecosystem that brings happiness to families and friends through food that people love and trust all over the world. This is exactly what we stand for, and it includes everybody from our growers to suppliers and those that transport our products.
"Maintaining this future forward win-win approach whilst promoting sustainability in its many forms throughout our business, is the key to the future for both Lamb Weston / Meijer and the people it serves!"