With a heritage rooted in innovation, Scame Parre S.p.A is riding the waves of the e-mobility boom. We speak with the CEO from the company's founding family, Stefano Scainelli.
THE SPIRIT OF ITALIAN INNOVATION
Born and raised in the province of Bergamo, Northern Italy, Scame Parre S.p.A (Scame) has a history of being ahead of the curve.
"After almost 60 years of activity, Scame is now experiencing one of its best moments, thanks to both the intuition of our managers and the wisdom of our shareholders, who have always believed in innovation as a driver for growth in spite of recent crises," opens CEO, Stefano Scainelli.
Scainelli takes the helm of the Scame enterprise as a descendant of the founding Scainellifamily, whose proud heritage continues to define the company since inception in 1963.
Offering a vast catalogue of goods and services, Scame stands as an esteemed manufacturer of electrical materials. Encompassing the spirit of growth and innovation outlined by Scainelli, the company today has expanded its traditional offering of electrical products for domestic and industrial use, including heavy duty.
Scame now comprises three strategic business areas including the original manufacture of products for electrical installations in industrial and tertiary environments also for heavy duty purposes, and the development of a specialised articulated range of ATEX IECEx products for electrical installations in hazardous environments. Finally, the company has become a leader in the field of products and services within e-mobility.
Manufacturing products of quality in compliance with industrial standards, Scame's footprint is vast – exporting to over 80 countries and with a direct presence in 17 markets through sales subsidiaries and production sites.
"Our production sites are concentrated in Europe, mainly in Italy, but also in Slovakia and France where we have a company specialising in metalworking.
"Just this year, we also acquired a company in Portugal focused on the production and distribution of direct current (DC) charging systems for electric vehicles (EVs), allowing us to complete our e-mobility offering," Scainelli adds.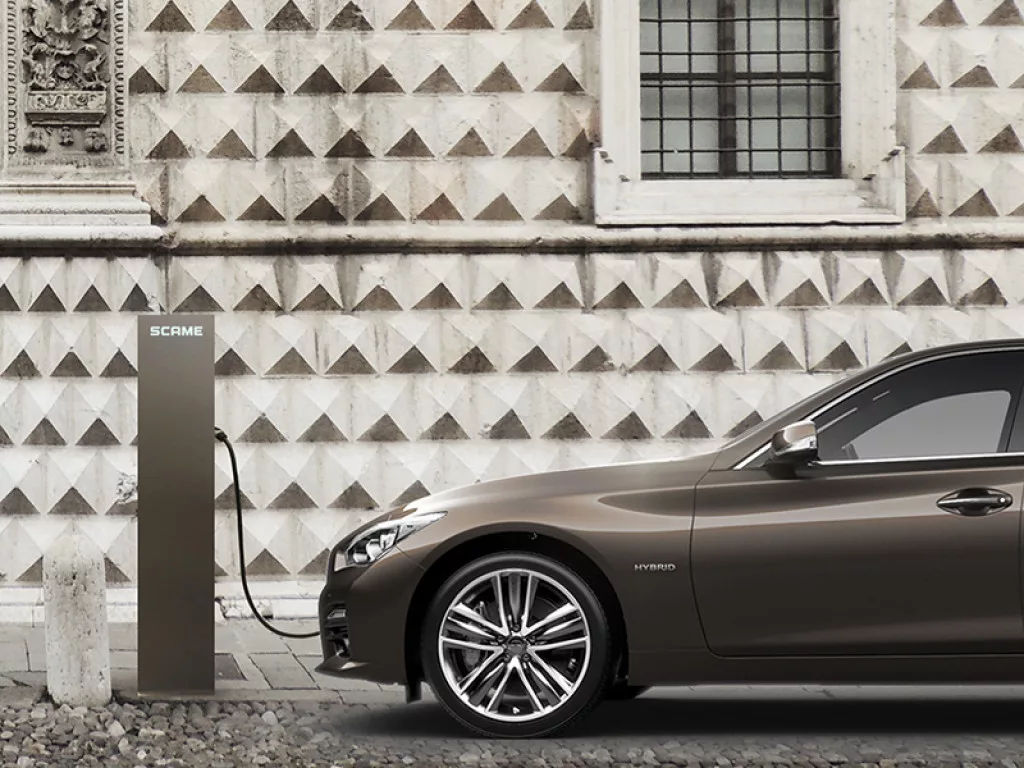 A PROUD HERITAGE
Having worked for Scame since his youth during the summer holidays and subsequently undertaking a degree in engineering at the Milan Politecnico, Scainelli was destined to follow his father's footsteps into the business.
Indeed, he reflects on his career path as a "simple story", heavily influenced by his father and his own merits in the field.
Today, this legacy and familial heritage translates to a truly competitive advantage for Scame, lending consistency and reliability as a manufacturer of choice.
"An important part of our competitive advantage certainly comes from the historical tradition of success and seriousness of our company in the market over the years," he comments.
Aside from this, it is what Scainelli identifies as the "careful management of human resources" that continues to give Scame the edge. Regardless of the company's significant growth, Scame retains the feel of a small enterprise where intimate working relationships are encouraged in line with a close-knit working ethos.
"Despite the size of our organisation, Scame is still a company where you can find a direct relationship between property and management.
"Scame is a small multinational – small because we have only 800 people worldwide (300 in Italy), but we are present in many countries with both productive and commercial locations."
SUPERCHARGING ELECTRIC MOBILITY
Although perceived as a relatively nascent field of industry, Scame has been at the forefront of e-mobility since the beginning.
"We were the first company in the world to design a charging connector dedicated to electric cars in a professional way in 1999," Scainelli states proudly.
Scame first entered the field "almost accidentally", when the Italian EV association CEI CIVES approached the company to create a specific connector for EV charging, standard recognised in the relevant IEC 62196-2.
"Over the following decade, we developed several solutions following the imposition of regulations, and contributing to the European standard that is in force today."
In 2010, the company developed its first charging system for public and private areas in alternating current (AC) standard. Fast forward to 2022, and Scame is now also involved in the rollout of DC charging systems.
Still a developing field that is untapped in its full potential, e-mobility remains an exciting area of focus for Scame. The market is one rife with opportunity for developing products and solutions combining new technologies with the shifting needs of consumers. As the field advances, manufacturers must keep pace and become increasingly competitive.
"The e-mobility sector is currently booming, thanks to both technology and the political choices made by the European Community," he comments.
"Whilst technology has provided solutions with increasingly affordable prices, the European Community has made radical choices pushing the theme of climate change. Not only is this a major global issue, but also a great area of business."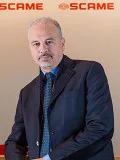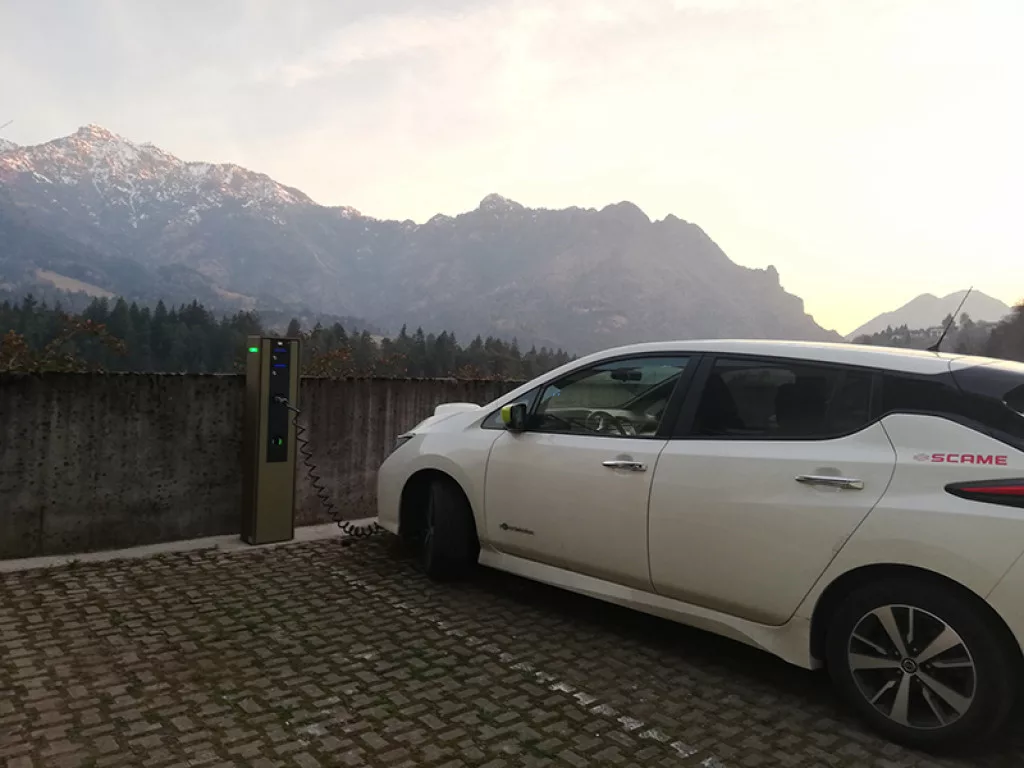 STANCE ON SUSTAINABILITY
Continuing the topic of climate change, Scainelli highlights how a commitment to environmental welfare lies at the very core of Scame as an enterprise that balances its obligation to both individuals, and our planet.
"An environmental theme has been in our DNA since our foundation in 1963," says Scainelli. "50 years ago, this was nowhere near as trendy as it is today!"
Scainelli fondly recalls his father's efforts in instilling eco-friendly values across the business, organising waste collection days during which company staff would gather to clear rubbish from the woods surrounding the business.
"Now that environmental issues have become a worldwide priority, we are acting on several fronts to reduce our impact as much as possible."
At Scame, this begins with the accurate selection of materials, and extends to self-energy production from renewable sources, the recycling of waste materials and the strict implementation of energy saving policies.
"For us, e-mobility is just one of our many policies aiming to reduce our impact on the environment. Our fleet today is 50 percent electric, and I believe that we will reach 80 percent by 2025," he concludes.
"We were the first company in the world to design a charging connector dedicated to electric cars in a professional way in 1999"

Stefano Scainelli, CEO, Scame Parre S.p.A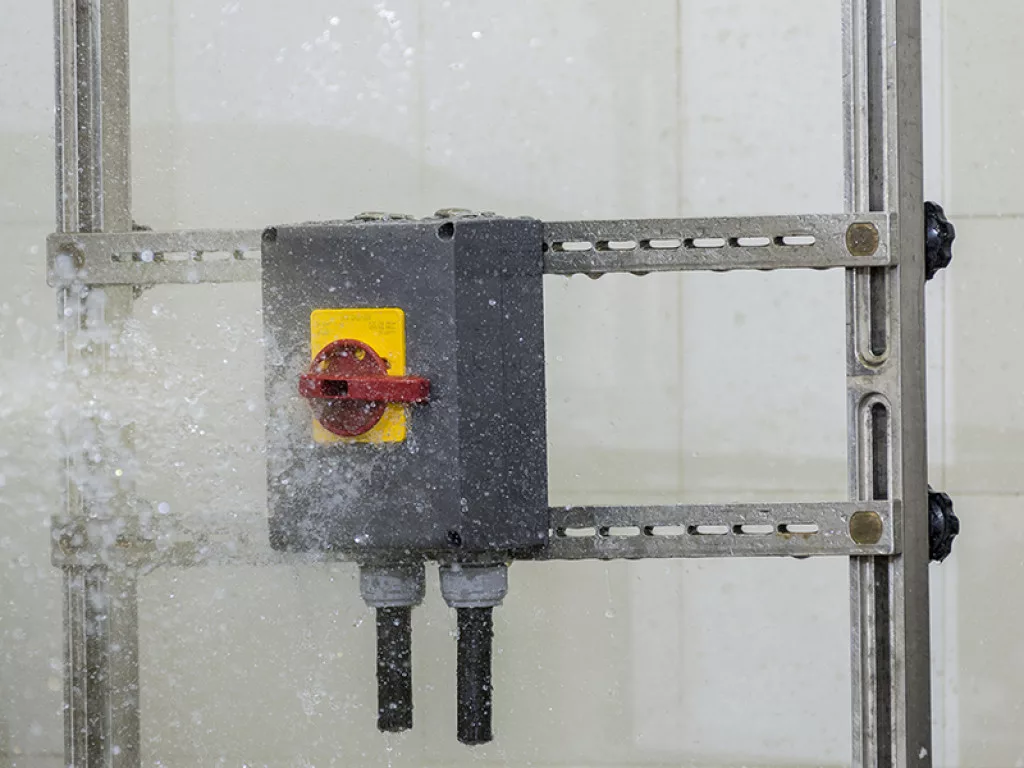 INNOVATING MANUFACTURING
R&D and investment are two components that form the true backbone of innovation, feeding new ideas and fuelling future ventures. At Scame, both represent key pillars of the company culture.
"The role of R&D in a company is vital, especially to anticipate mega trends, but also in the process of analysing and satisfying market needs," Scainelli explains.
"This feeds into the sales network and marketing, which have the task of coordinating the entire process of innovation, implementation and launch of new products and services."
Unsurprisingly, this represents a major area of consistent investment for Scame. Indeed, over the last three years, the company's human resources in R&D have effectively doubled, now exceeding over 10 percent of Scame employees.
Recent strategic investments include advanced software in the e-mobility arena to stimulate the charging of EVs. Aside from advancing this segment of business, investments into automation across the board are a constant.
"We continuously invest in automation since it allows you to control the variable cost of labour when the volumes justify it. Automation allows for an extremely elastic production system that enables us to react quickly to changes in demand whilst maintaining our high-quality standards," says Scainelli.
ENERGISING THE FUTURE
Looking to the years ahead, Scame will continue to strategically navigate the e-mobility sector as a key area of major growth. This will begin with bringing to market a full range of direct current (DC) standard fast charging systems.
"Our primary objective is to consolidate our organisational structure in the e-mobility area, in order to continue to grow in the future," affirms Scainelli.
Aside from this, Scame will be committed to sustaining its industry-leading reputation and strong market position as a world-class manufacturer.
"We were born as a simple electromechanical company, and now we've developed into specialists in the electronic field. Our challenge for the future will be to maintain our position as market leaders and exploit this position to take advantage of new synergies between different clusters."