Revolutionising the manufacturing industry, we spoke to Andreas Ewald, CEO of Swiss firm KR Pfiffner Group, about the company's innovative and forward-thinking place within the sector.
MAKING MACHINERY
Machinery manufacturing is a key element of industry function in Europe and beyond.
Turning to Switzerland and its progressive manufacturing industry, we see that incorporating and utilising the latest technologies and knowhow in the field pushes the country to the fore of such a sphere.
"Switzerland is an excellent place to work in the manufacturing industry," begins Andreas Ewald, CEO of KR Pfiffner Group.
"Globally we have one of the highest drives towards innovation comparatively, and we have very good universities as well as industry research and development. In addition, we also have a long tradition in high quality workmanship and high-quality product delivery – I think that's what makes our industry so strong."
Ewald has always been interested in machinery and engineering. Starting from an apprenticeship in electronics and mechanics 40 years ago, he then proceeded to indulge his interests in technology through studying electrical engineering – an aspect of his life that set him on the path into the production and manufacturing industry later down the line, and as a result, to Pfiffner.
Celebrating 50 years in the industry as of 2020, Pfiffner stands as a leading provider of rotary transfer machines for the mass production of mechanical precision parts.
"We have a diversified portfolio of machines. Over the course of 50 years, we have developed a very broad modular set of machine frames, modules and process technologies that we can combine for a very wide range of applications," Ewald tells us.
On top of its headquarters located in Switzerland, the company is present in Germany, China and Japan, and able to deliver and maintain machines internationally. Pfiffner provides the best solutions in the production of high-volume work pieces. A rotary transfer machine is able to process work pieces on different stations simultaneously, and the systems provide efficient, precise, flexible and productive results for the company and customers.
"If we look at the broad machine tool industry, the distinction between us and the standard is really our purpose: we provide customised production solutions," Ewald elaborates.
"We deliver a turnkey solution – that's our business. We take pride in our Swiss machinery tools mastering extremely complex tasks where very high precision is required. Our principal aim is to achieve the lowest possible cost per part."
Pfiffner's manufacturing quality in the industry sets itself above the rest in the nation, and it is a key player within the European sphere. Innovative developments such as Pfiffner's RT 100-12 CNC (RT), the flexible rotary transfer centre, showcase exactly why.
In contrast to previous transfer models, the RT provides a rotary axis for the work piece to the manufacture process. In the current industry, flexibility is both an advantage and necessity. Ewald comments on the development.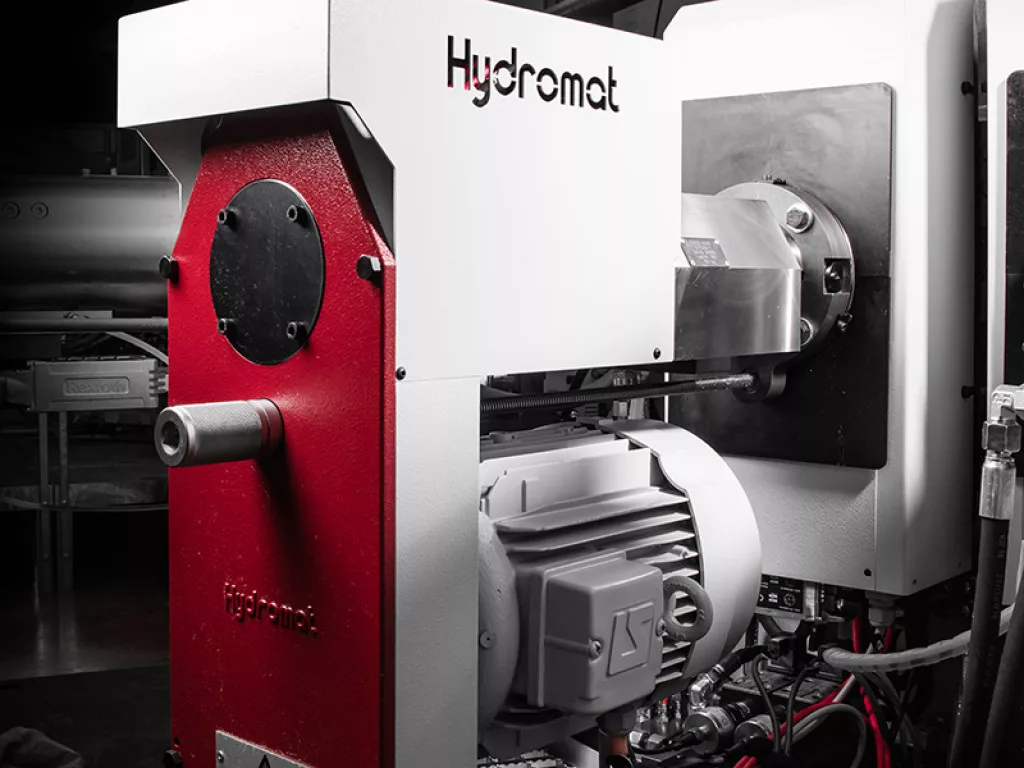 "It offers greater flexibility and coaxial precision and I think that's a current challenging demand for many in the industry. A large amount of our customers are in the automotive industry where you require very high volumes of high precision parts," he tells us.
"They are asking for higher flexibility to quickly repurpose those machines. Typically, a simple machine would just do one part one or two parts for 10, 15 or 20 years: The RT machine provides a high degree of flexibility to run a broader variety of parts or reconfigure the machine frequently to match variations in demand."
This necessity for innovative manufacturing flexibility can be seen through Pfiffner's work alongside certain industry clients.
"We work with a lock production company that requires a product variation of more than 200 parts. Of course, it is all lock bodies, but they come in all kinds of different sizes and shapes," Ewald explains.
The RT machine is more compact than previous models and has a revolver head that features up to eight tools, each of which boast swift switch-over times when in operation.
With regards to the flexibility in demand, Ewald is confident that the RT delivers an answer to the challenges at present.
"The RT machine can be digitally connected to an ERP system," he elaborates.
"Of course, you have to pre-configure every single part, define its measurements on the CNC programme, and then once it's all set up the machinery configures automatically so you can request, for example, 1,000 pieces of product variation a, the 200 of variation B without even stopping the machine. All the operator has to do is to scan a product code and enter the required amount of parts. The machine changes all the tools automatically on the fly for maximised efficiency during mass production.
"This is also thanks to a new control from Bosch, called the Bosch MTX is the heart of the CNC it can drive up to 99 CNC axes fully simultaneously. A typical machine will have around thirty to sixty CNC axis, so this really shows the complexity we are dealing with."
Beyond manufacturing machinery, Pfiffner has also developed its means of operations. As shown by the global impact of the COVID-19 pandemic during last year, digital means of work and living have been both efficient and necessary. Pfiffner has been no different.
"Something we are pushing right now is remote service," Ewald elaborates.
"We have known for years that we can look at data through remote access, but through this we can also actively reconfigure or update the machines as well. We can fix a fair amount of programming problems remotely, and we also provide a service web support in which a technician at the customers site will wear glasses with a camera to show the help line engineer real-time data."
This allows Pfiffner employees to witness, contribute to, and aid the technicians' work, as well as granting industry customers a remote and high-efficient digital means of service – an easy link to resolve technical problems.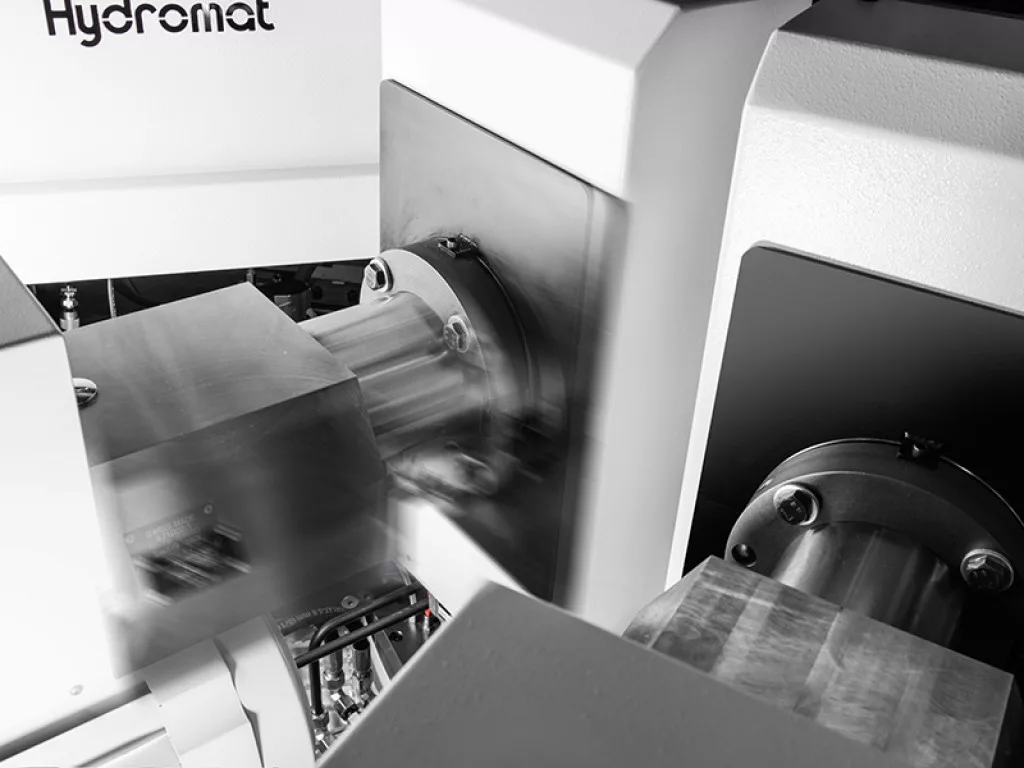 For Pfiffner, success in the realm of manufacturing comes down to the people involved.
Tied closely to business partnerships, mutual trust held between the company and external bodies brings the highest quality products, efficiently produced, to each and every one of the firm's customers and clients.
"We rely on these long-lasting partnerships," Ewald assures us.
"Pfiffner works with Murrelektonik as our key supplier of network electronics and industry strength cabling. With such business partners we have a long-lasting relationship – they know a great deal about our machines and requirements that make it easier to adapt the technology to implement developments."
And alongside this, Pfiffner's employees make the company what it is.
"Pfiffner has very hard-working and loyal employees that are excellent highly qualified personnel, which is another very important ingredient to a successful company," Ewald explains.
"Our universities, technical schools, and engineering schools produce very highly qualified individuals. But the foundation of it is our Swiss tradition of the apprenticeship where young people learn a profession and workmanship step by step. Our in-house culture of open exchange allows our employees to learn from any mistakes made, maximising our learning and proficiency in problem-solving."
Additionally, education plays an important role in Pfiffner's operation as a company. Not only does the prospect of employment with Pfiffner drive aspiring technicians, engineers and others towards gaining higher qualifications, but the company actively encourages additional experience and learning from within.
"We have our own in-house apprentice programme," Ewald tells us proudly.
"Currently of our 250 staff we have 30 apprentices. These apprenticeships last three or four years during which the apprentices learn and gain experience directly on the job in the company, with plenty of them continuing employment with us after the course is over.
"Pfiffner contributes to the national industry by helping also to support this apprenticeship model and bring the latest talent to the field. We rely on these qualified people to help us achieve this highest quality standards that we can achieve."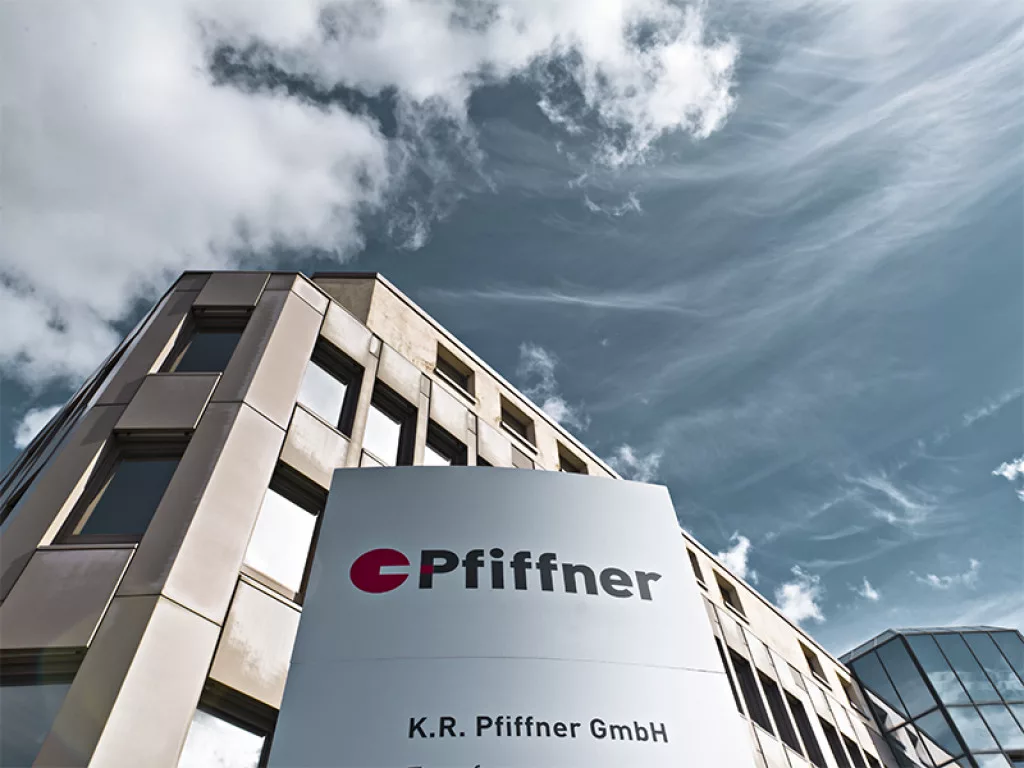 2021 AND BEYOND
With the latest technologies in the automotive sector moving towards electrical and autonomous vehicles, Pfiffner is turning to new applications within the manufacture of battery parts and projects for the autonomous driving sector.
On top of this, while 2021 sees the widescale rollout of COVID-19 vaccines over Europe, Pfiffner sets its sights on the east, including aiming to introduce its advanced RT machine in Korea and China.
"We will increase our presence in Asia which is where the market grows the most," Ewald tells us.
"It's also where we expect to have the best market development in the coming years, given the current environment, with our major project focus being China. We are in the middle of increasing our footprint there by hiring more people to move this forward."