Gordon Roper, CEO at Dunlop Aircraft Tyres, discusses the digital transformation in manufacturing and his company's position as the only 100 percent focused aircraft tyre maker.
EVOLUTIONARY AIRCRAFT TYRES
Manufacturing thrives on the edge of continuous digital evolution.
The industry is always one of the frontrunners when it comes to leveraging the latest technology into operations. However, when it comes to aircraft tyres, no one does it like Dunlop Aircraft Tyres.
Indeed, the firm is actually the only tyre manufacturer in the world that focuses 100 percent on aircraft tyres. All of Dunlop's employees are aligned on this singular passion. "Our goal is to be the first-choice supplier of aircraft tyres," explains Gordon Roper, CEO at Dunlop Aircraft Tyres.
"We will achieve this by providing aircraft operators with the best service, the best landings per tread and the lowest cost of ownership. We will design, develop, produce and retread our tyres to the highest standards of quality whilst complying to all safety and regulatory requirements."
Gordon is a highly capable CEO with experience in the aerospace, automotive, industrial and consumer goods segments. Operating at board level, with a proven track record of delivering strategies that enhance overall business performance and profitability. Having always been intrigued by how things worked as a young child, this empowered Gordon to complete a degree in Manufacturing Engineering at Brunel University.
"I was always fascinated with how things worked, and I loved taking devices apart, everything from toasters, tape recorders and washing machines – I found it all interesting," explains Gordon. "This sparked my interest in engineering and I was also into maths and science, so engineering was a great fit."
Gordon secured sponsorship with Dowty Aerospace for his Engineering degree course and chose a thin sandwich option that allowed him to gain industry experience to complement his academic learning. "The most memorable part of this industrial experience was working in a business in Pennsylvania, USA producing Aircraft Engine Rings, which at the time was part of a Kaizen business process re-engineering collaboration event working with Pratt & Whitney," recalls Gordon. "This introduction to Kaizen opened my eyes to the transformative power of lean manufacturing and from that moment on I was hooked on the world of manufacturing." Gordon went on to graduate with a first-class honours degree.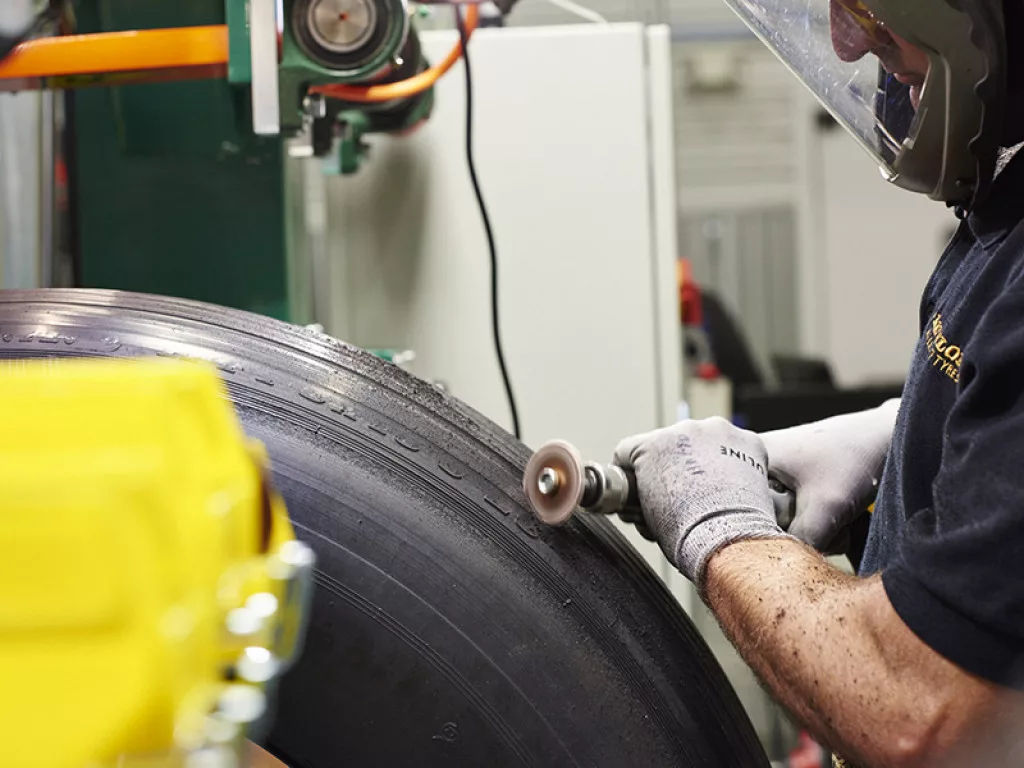 COVID-19 APPROACH
As the COVID-19 pandemic swept the globe, aviation was one of the industries that were hardest hit. With 95 percent of Dunlop's business related to the aftermarket and with flights grounded worldwide, one of the company's biggest challenges was maintaining a positive cash flow.
"This led us to take on emergency funding and downsize our business because it was quite clear that we wouldn't see an instant recovery," explains Gordon. "Regrettably we had to go through a restructuring process which resulted in some job losses last year. It was an incredibly challenging time for all involved but we had to take those difficult decisions to ensure the business survived that tough period. Now, we're starting to see the green shoots of a market recovery as increasing vaccination rates and an easing of travel restrictions is causing air travel demand to rise and we are starting to recruit again to increase our capacity for the future."
Today, Dunlop splits the markets it serves into multiple areas. While Gordon acknowledges the challenges of operating in the sector today, he believes that demand will bounce back.
"The defence market is relatively buoyant, and we have influence in the freight space, providing tyres into most of the freight operators throughout the world," discusses Gordon.
"Pure air freight has had massive demand placed on it given the fact that the belly hold capacity in the commercial aircraft has been taken out of the market effectively and there have been lots of delays with sea freight and the need to move PPE in the initial parts of lockdown and subsequently vaccinations around the world. Ultimately, people still want to travel for leisure, personal and business reasons. There is pent up demand and I believe that by 2023 passenger volumes would have fully recovered and once again we will experience the continued year on year global growth for air travel."
The company supplies tyres to commercial passenger operators, military operators and pure air freight providers. With over 300 approvals, Dunlop's products service a range of fixed and rotary wing aircraft from Augusta Westland helicopters right up the enormous Antonov AN124 transporter.
"We supply tyres on passenger aircraft from small regional planes such as the Bombardier Q400, through narrow bodied aircraft such as the B737 as well as tyres for airfreight operators who still use B747 and MD11s," says Gordon. "Whilst on the worlds military platforms we supply tyres for use on fast jets such as the Lockheed Martin F-35B as well as military transporters such as the Boeing C-17 and the Airbus A400M."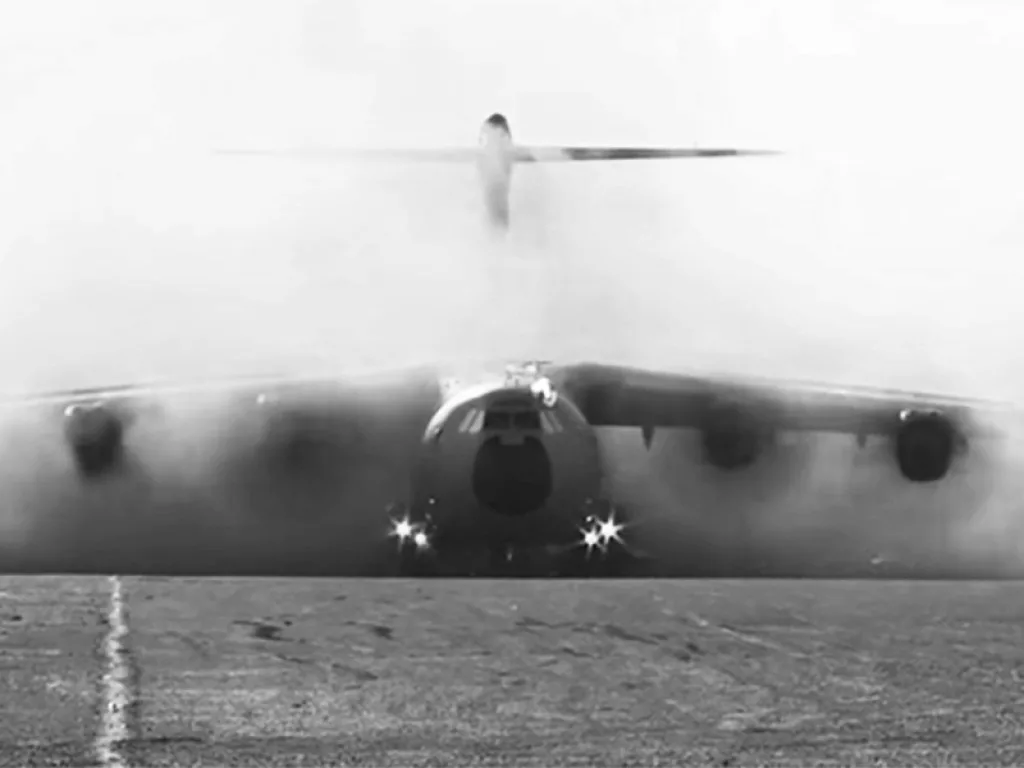 INNOVATION AT THE FORE
Being proactive is central to the company's goals of remaining a leader in the field.
However, innovation can mean a variety of things from product design, materials and business processes, but all are vital for achieving long-term and sustainable competitive performance.
"Innovation does not just happen, you have to work hard at it," explains Gordon. "We do this by truly understanding what will make us the first-choice supplier of aircraft tyres for our customers. We take inspiration from other industries and look at how new ideas and technologies can be adopted into our business. By its very nature, being innovative means being bold enough to do things that others have not done before and therefore you have to be proactive."
Gordon admits that while it isn't possible to completely reinvent the wheel, there are still changes that can be made to the overall process which will increase efficiency. "It's more evolution rather than revolution," affirms Gordon. "That is being driven by utilising the data processing power that exists to support the design team in a way that you couldn't have done before. There has been a lot of movement around nanomaterials which offer potential to improve our product performance and we're engaged on new materials and how those materials can improve the performance of the overall tyre."
With a vision of becoming the first-choice supplier of aircraft tyres, implementing positive change into operations is important. However, there is no point changing operations for the sake of it, as Gordon is well aware. "Aviation is a well-regulated industry and any change has to be done in a controlled way while ensuring safety. Additionally, there needs to be approval for any change request. This means that you don't want to change for a two percent benefit, it needs to be something that is more meaningful to justify the cost of change which is significant in this industry for an existing product on an existing aircraft."
As digital transformation and the influence of new technology continues to grow its influence on companies, manufacturers understand the importance of being first to adopt and embrace the latest innovations in order to maintain a competitive advantage over competitors. An aircraft tyre is difficult to automate due to the different types of materials used and the way in which it is handled. However, through VIOLET (Vision Intelligence Operational Learning Excellence Technology), Dunlop is leveraging a combination of cameras, sensors and artificial intelligence to control and monitor how its operators build tyres.
"VIOLET watches how the operators are building the products and through artificial intelligence compares the sequence of the movements to a standard operating procedure.
It will raise an alert if an operation step occurs out of sequence and will maintain a digital twin of the production process. The system guarantees quality, safety and traceability and despite the manual nature of our production processes we will be able to demonstrate that all of our products are being built in the right way," discusses Gordon. "This is a revolutionary technology which can be applied to lots of different manufacturing processes going forward and we will be one of the first customers to take this on. This is something that is really very exciting for us."
"Our goal is to be the first-choice supplier of aircraft tyres"

Gordon Roper, CEO, Dunlop Aircraft Tyres
CUSTOMER-CENTRIC OPERATIONS
Today, being able to respond quickly to customer demands is an important component to realising success. This means that operating with an agile and fluid approach has never been so important. "Customers are at the heart of everything we do, and they always have been," stresses Gordon. "Having this as part of our culture allows us to react and adapt our service to ensure it meets the demands of those we serve. We conduct surveys and feedback sessions with customers to understand how we are doing and look for further areas of improvement. In our most recent survey conducted in the last three months, I am pleased to say that over 90 percent of our customers would happily recommend us to others."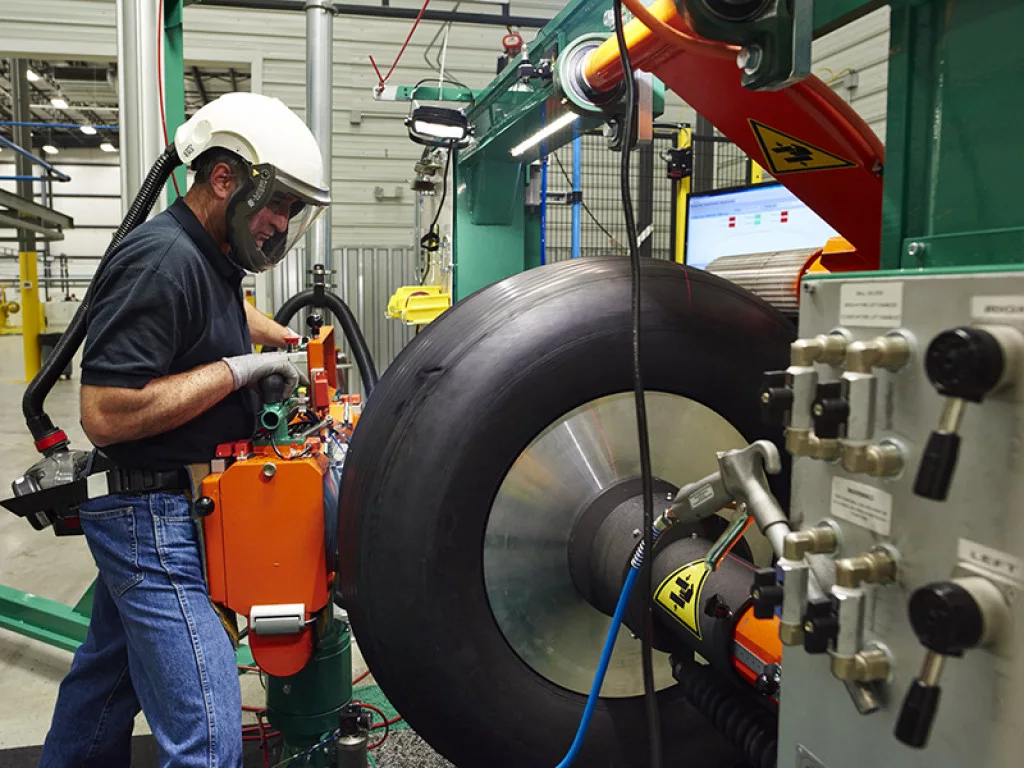 PEOPLE FIRST
People are at the heart of all successful organisations and remain a key cog in the machine at Dunlop. As far as Gordon is concerned, he believes anyone can buy machines and materials to make tyres, but the difference is the people and supplier partners who are chosen to work with. "We are fortunate to have a team of like-minded individuals who work with a common set of shared values."
Indeed, Gordon believes in intent-based leadership and encourages his team members to take ownership of their goals and objectives. "This allows our team members to tell us how they intend to move the business forward to its target of being the first-choice supplier of aircraft tyres instead of managers telling people what to do," explains Gordon. "We endeavour to empower all team members and attempt to push decision making to where the information is and help people to transition from them telling us what they see to what they are intending to do."
With the future in mind, Gordon is excited about what the next few years could hold but admits there is still plenty to do. "We want to continue to recruit and expand our manufacturing and product development teams, whilst further developing our existing employees in intent-based leadership and fundamental 5S and continuous improvement and problem-solving skills," explains Gordon. "We want to provide exceptional customer service despite the challenges provided by COVID-19 as well as continuing to expand our product portfolio with the successful introduction of new tyres on Boeing, Lockheed Martin and Airbus Defence platforms to name a few. Finally, we want to modernise our production operations through the implementation of VIOLET and our new tread extrusion and rubber calendar processing lines."
Over the past two years, Dunlop has invested a significant amount upgrading its testing facility to support its product development plans. Gordon believes that these advancements have helped shorten design time scales considerably while providing the company with optimised finished designs.
"We have also invested in our computational modelling and analysis team and processes, tripling the size of the team in the last 12 months and we have been working with external providers to establish revolutionary processes for modelling the dynamic performance of aircraft tyres," explains Gordon. "Our plan is to leverage these improvements as we introduce a range of new products over the next 36 months that will enable the continued year on year double digit growth of the business.
"We are in the process of installing a new tread extrusion line. This line will operate with a lower head count improving productivity, it will consume less electricity which is better for the planet and will produce a higher quality extruded tread for the tyre. It also enables us to work with next generation tread materials that will significantly improve the service tread life of our future generation range of tyres."
No one does it like Dunlop Aircraft Tyres.