Informed by data and insights, Vita Group is the intelligence-driven platform redefining the residential space. David Ancell, Chief Brand Officer, tells us more.
URBAN LIVING REIMAGINED
The world's most renowned philosophers, from Socrates to Aristotle, have for centuries wrestled with the idea of what defines good living.
For Vita Group (Vita), good living is about what gets us up in the morning, what drives us to improve, and being progressive.
In redefining tomorrow's urban living, Vita enables residents, colleagues, investors and local communities to have the best possible opportunities to flourish.
"Property is about more than just bricks and mortar. For brands like us that operate and run properties as well as build them, the main focus is on customer experience," opens David Ancell, Chief Brand Officer at Vita.
"Ultimately, we are reimagining lifestyles, which is a really exciting challenge for us. We're looking at how people live, work, play and socialise."
Founded in 2012, Vita started out as one man's mission to revolutionise student accommodation in the UK.
Uninspired by characterless halls with no real attention to detail or focus on providing an environment for students to succeed, CEO Mark Stott wanted to put young academics first and give them the best possible start.
It began in Liverpool with Vita Student, one of five unique lifestyle brands that span life's various stages.
"We have five core residential brands, which are Vita Student, Vita Living, House of Social, Union, and Symphony Park," Ancell tells us.
"Today we've delivered 28 buildings across 16 cities, and we're now about to expand Vita Student into Europe with our first two schemes in Barcelona."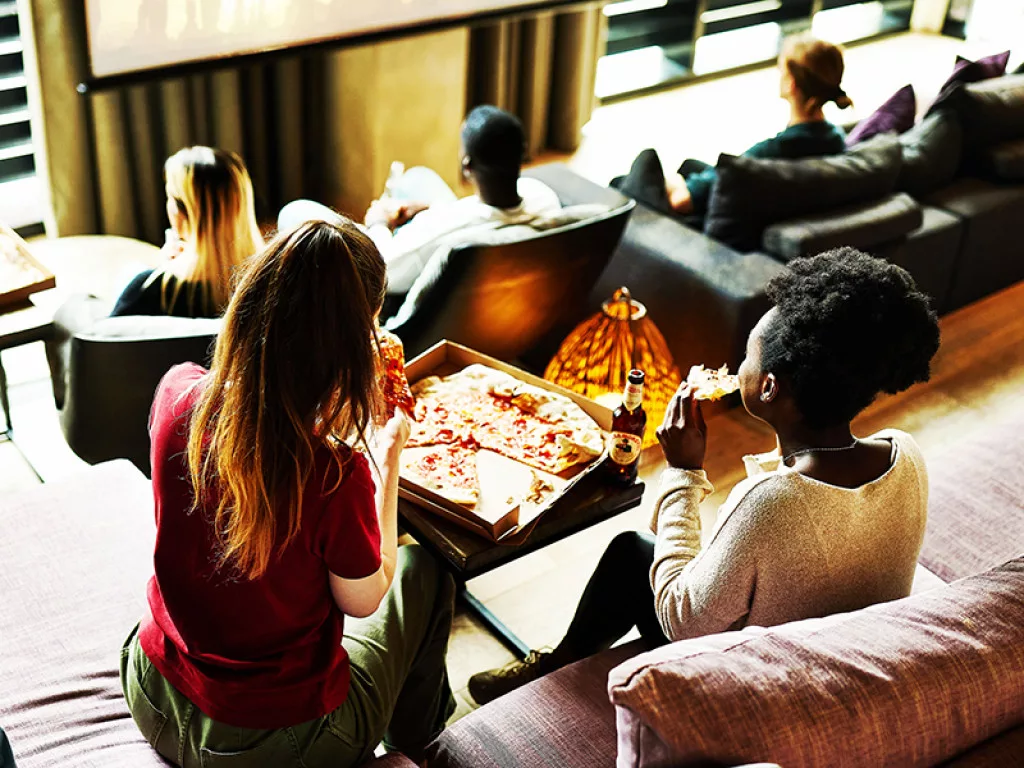 EUROPEAN EXPANSION
Having recently opened Vita's first Spanish offices in Barcelona, to complement the company's existing offices in the UK, Middle East and China, construction is now well underway at Vita Student Pedralbes in the Catalan capital as the business begins its €350 million Spanish expansion programme, as part of bringing 'the world's best student accommodation' to Europe.
Vita Student Pedralbes will create 274 beds and tap into Barcelona's superb reputation for outstanding higher education on the international stage.
Indeed, the city attracts over 40,000 students from all over the world each year and has a total student population exceeding 200,000, making it the ideal place to kickstart Vita's expansion across the continent.
"We're focusing on Spain as our first expansion into Europe, but after that, there are more European countries that we will be targeting," adds Ancell.
Set to open in September 2022, the design-led Vita Student Pedralbes building will create a thriving community thanks to the very best amenities, including private study and dining rooms, a state-of-the-art gym, swimming pool, lounges and hub spaces.
"It's really an urban oasis, as we call it. It's next to the main university campus, it's got extensive grounds, lots of amenities and shared spaces, and that will be our first building to open outside the UK."
Elsewhere in Barcelona, Vita Student Poblenou will bring a further 349 beds once it opens in 22@district, another of the city's student hotspots, early in 2023.
"The popular 22@district is a big regeneration area but it's hugely vibrant, and we've got 349 beds being delivered there early next year. We've also recently secured a new site in Madrid for 588 beds, which will be delivered in 2025," Ancell shares.
Once Vita Student Poblenou is open, Vita will directly create more than 50 new jobs in Barcelona as a result of the two developments. The company is also expected to indirectly contribute to around 750 jobs throughout Spain, as it looks to meet Barcelona's growing demand for purpose-built student accommodation and ease existing pressures on the city's housing stock.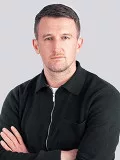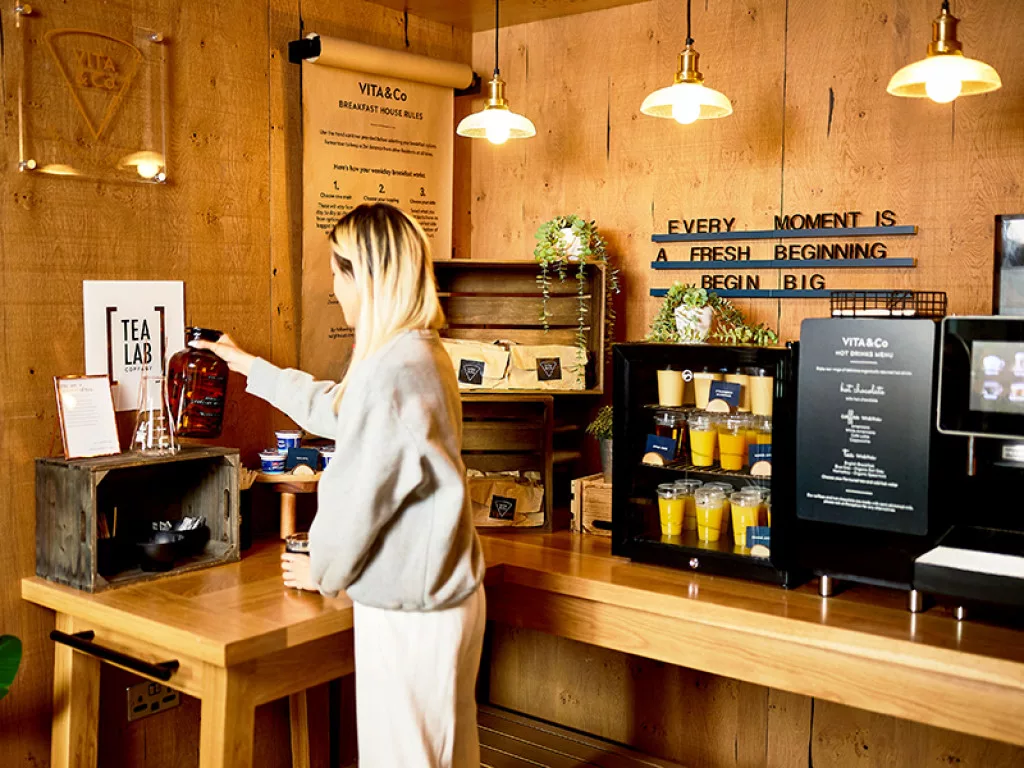 DOMESTIC PROJECTS
Back in the UK, Ancell highlights the recently completed Circle Square mixed-use scheme in Manchester, a joint venture with property provider, Bruntwood SciTech.
Bordered by both Manchester Metropolitan University (MMU) and the University of Manchester, Circle Square is the city's newest vibrant student neighbourhood, complete with 24/7 access to a private gym as well as movie, private dining, study and games rooms.
"Circle Square has 1,000 student beds, 683 residential apartments, 1.2 million square feet (sq ft) of office space, 100,000 sq ft of shops and restaurants, and 5.7 acres of public realm, a big green space where we hold events," outlines Ancell.
Two 32-storey towers are also coming to St. John's, Manchester's newest city centre neighbourhood. Union, the co-living brand for young professionals, will create 1,676 beds with a mix of studios and sharing apartments and offer a host of fantastic amenity spaces, designed to create thriving communities.
"Union is basically a reinvention of the professional house share. The towers are being delivered across two phases; it will be a big delivery for us and the first Union brand in the UK," Ancell informs us.
In neighbouring Cheshire, meanwhile, Vita has revealed plans for its first Symphony Park development with the mission of creating a retirement community of the highest standard.
Promising to break down the preconceptions surrounding senior living, the luxury over-65s development at Heatherley Woods will deliver 159 apartments, each featuring beautifully styled interiors, with services and amenities akin to a grand five-star hotel.
The plans for the project demonstrate Symphony Park's thirst for premium architecture, and creating sought-after spaces with real kerb appeal that respond to their residents.
"Symphony Park, our new over-65s brand, is all about creating a best-in-class retirement living experience. The apartment scheme in Cheshire will be delivered in 2025," Ancell reveals.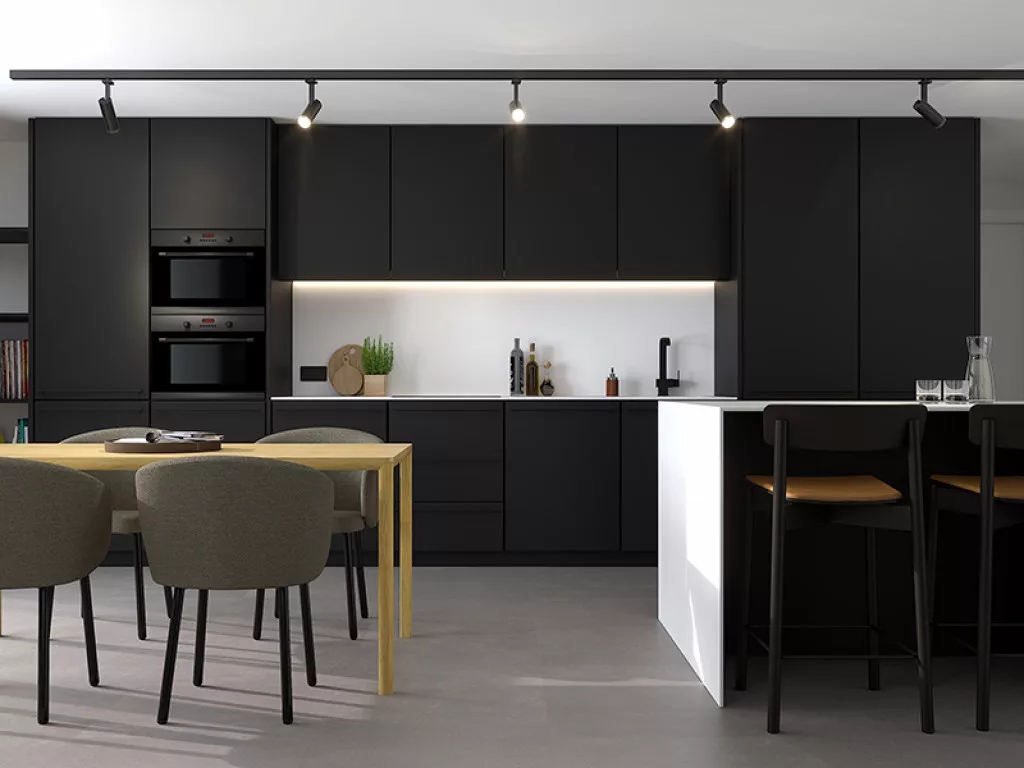 INFORMED BY DATA
Over the last decade, Vita has evolved into an intelligence-driven platform, one that is constantly harnessing data and insights in order to inform innovation.
Data streams are continually fed into Vita's innovation hub, the Vita Lab, where the company puts insights to the test.
Vita looks at behaviours, trends, and new technologies to shape and create new products and services, as well as evolve its existing portfolio to reflect new audiences, demands, and ways of thinking – it's urban living reimagined and keeps the platform at the cutting edge of tomorrow's living.
"Every time we create a new building, we bring insights from the Vita Lab into the design and service approach. I think that's what really separates us; we're an end-to-end platform," says Ancell.
"Because we're an end-to-end platform, that allows us to learn so much about how people live. Other developers will just sell the building once it's built, so they never actually take those learnings."
For example, Vita learnt through student insights that some academics didn't want the full Vita Student experience, but a more independent lifestyle.
That gave birth to the House of Social brand, whose design-led shared apartments provide an escape from convention and a place for independent minds to belong.
"There's a number of different innovations in our products across a whole range of areas that have been born out of the insights we've got from having students and professionals living with us," Ancell states.
"We get insights from how people are interacting with our existing brands and using the buildings. We realised, for instance, that people can't easily hold proper dinner parties and gatherings in a small studio or one bedroom flat, so we created private dining rooms in our buildings that can be booked out and create extra space for entertainment.
"People have also said they don't want to socialise all the time, that they want to have time to themselves, so we've introduced things like quiet-zone libraries where people can escape to," he continues.
DRIVERS OF GROWTH
Over the last decade, the platform has grown considerably and continues to do so. Helping to drive that growth is Vita's team of over 580 colleagues, from planning and design to marketing and operations.
"We're all about developing our staff and promoting from within. "We've got lots of training schemes that bring people through and develop them as individuals and professionals. For us, the treatment and development of staff is absolutely vital," Ancell says.
On target for turnover of around £300 million this year, Ancell likewise recognises the importance of Vita's supply chain to the company's growth.
"The growth of our supply chain, and suppliers coming on a journey with us, is really important," he emphasises.
Expanding into Europe and with an up-and-coming portfolio of brands, the next decade of Vita's journey to redefine urban living is set to be as exciting as the first.