We speak to Evergas and discuss the company's progressive environmental and people-centric mission within the European shipping sector.
SHIPPING SUSTAINABILITY
Industrial shipping is not commonly associated with sustainability.
On a mass scale the shipping logistics sector is responsible for a large amount of varying environmental issues including air pollution and the release of greenhouse gas emissions. Although not as polluting as airfreight, with the average plane emitting 500 grammes of CO2 per metric tonne of freight every kilometre of transportation, transport ships are still responsible for between 10 and 40 grammes of CO2 per kilometre.
Despite this, within the European region there sails a company that sits at the prow of the green shipping space.
Evergas is a Danish shipping company with roots back to 1883, wholly-owned by Greenship Gas and Jaccar Holdings. It is one of the world's leading seaborne transporters of petrochemical gases and natural gas liquids, with a fleet of ships running on sustainable ethane gas unique in the shipping sector.
The company's focus is to make gas transports simple and safe, and to set new standards for efficient and sustainable gas transport at sea. Evergas provides innovative and sustainable design solutions for the transportation and distribution of LNG, LPG and ethane commodities across the major areas of trade and emerging markets. With a head office in Copenhagen, Evergas also boasts offices in Singapore and Shanghai, and approximately employs more than 400 highly experienced and dedicated employees.
"The European shipping industry is definitely an exciting space to be involved within," begins Steffen Jacobsen, CEO of Evergas. "Several Danish gas shipping companies have been in the process of being integrated into other companies, and that of course will impact the industry.
"Companies are shifting towards zero-emissions, and in Copenhagen there are several zero carbon shipping initiatives that are pushing this forward. We have joined forces with competitors in the industry to make the world a greener place."
Jacobsen has worked in the shipping industry for his entire career. Much of this has been spent with the well-known international shipping firm Maersk, with which he has had the privilege of working in multiple roles spanning various divisions of the company. This includes having been the Director FPSO Commercial for Maersk Contractors, in excess of seven years in the position of Vice President of A.P. Moller-Maersk A/S, and also having been the Director of Asset Management for Maersk Drilling.
Today, Jacobsen sits at the fore of Evergas during this period of increasingly exciting and progressive change; a shift that is being met at a national level.
The Danish government has set an aggressive target to reduce emissions by 70 percent by 2030. In light of this aim, Evergas have focused their development plans in three strategic areas: ethane, small scale LNG and CO2 shipping.
Evergas is the world's leading transporter of ethane with an average market share of 34 percent. The company commenced its seaborne transportation of Ethane in 2016 and have year to date carried more than three million tonnes, and with demand expecting to boom on the back of rising US shale gas production then Evergas, with eight dragon class vessels and two VLECs, is solidifying its position as leader in the sector.
The global megatrend towards reduced CO2 and particulate emissions makes LNG an attractive energy source for many economies, and with Evergas' 27,500 cubic metre dragon class vessels being capable of carrying LNG, a dedicated effort is being undertaken to employ the gas carriers in the small-scale LNG sector with island economies demanding small and flexible vessels. The latest sector the company has ventured into is CO2 transportation, part of the carbon capture and storage (CCS) process.
"CCS is vital to reduce emissions to net-zero by mid-century and achieve global climate change targets," Jacobsen states. "The Intergovernmental Panel on Climate Change (IPCC) Special Report on Global Warming of 1.5°C has clearly underlined that it is no longer possible to mitigate dangerous climate change by focusing only on reducing emissions; we must eliminate emissions to get to net-zero by 2050."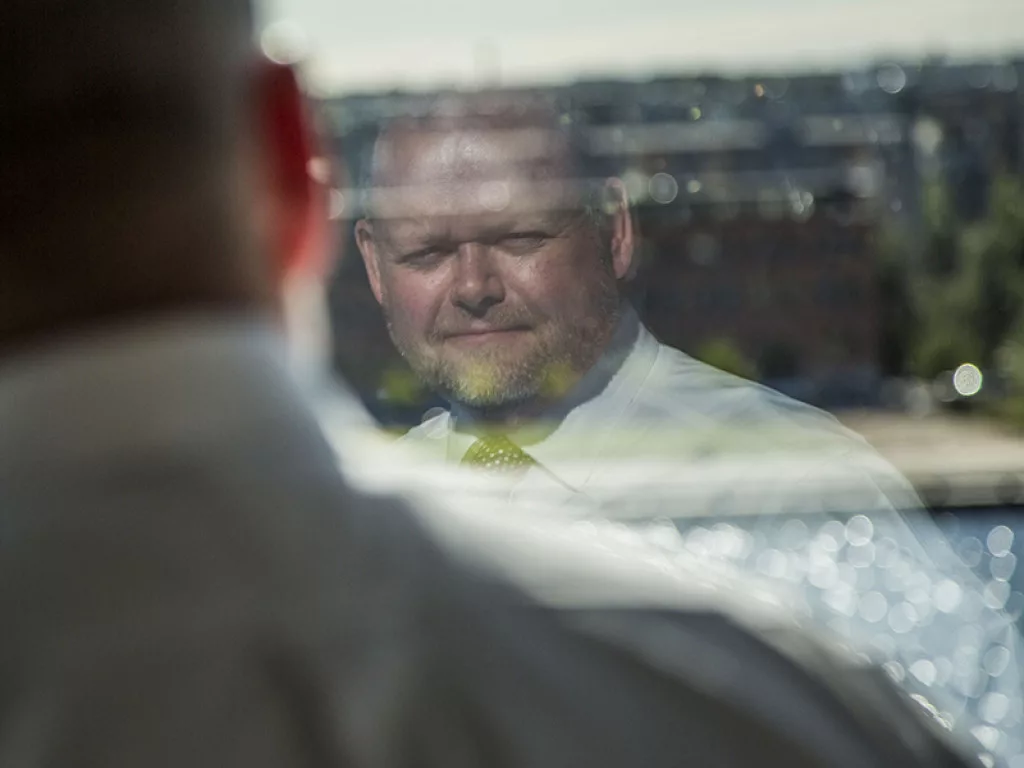 CCS projects have become front and centre of methods that can best bring this aim to fruition.
"There are centralised locations where you can capture CO2 emissions," Jacobsen says. "Once captured, you can transport and store the CO2, and we have found a partner specifically for this purpose.
"We have partnered with the Icelandic company CarbFix who specialise in injecting CO2 into subterranean reservoirs, and through natural chemical reaction the CO2 turns into stone within two years. It actually makes CO2 vanish; it's almost like magic," he muses.
This revolutionary method of carbon capture and storage (CCS) holds the potential to drastically improve the environment and increase sustainability globally. On top of this, the method is scalable as has the potential for industry-wide application.
"Here we actually have a scenario where you don't need to monitor the CO2 in the long term because it disappears; it is phenomenal," Jacobsen states. "Many people believe that you can simply inject CO2 into old oil or store it using other standard methods, but you will have to continue to monitor the CO2 stored in these ways and that adds a lot of time, effort and cost to the process in the long term. Whereas this new method, as practiced by our partner CarbFix, it is gone within just two years.
"Therefore, Evergas and our partners Ultragas have joined hands in Dan-Unity CO2 offering seaborne transport solutions from end clients with CO2 capture facilities to our Icelandic partners Carbfix who will store the liquid CO2 in the volcanic rock bed, hence offering a measurable reduction of CO2 at a very low cost."
Evergas is strongly focused on reducing the carbon impact from its vessel operations. It has successfully implemented many measures in this regard which yielded the desired results. And yet, the company continues to challenge itself to explore new frontiers for optimisation.
"We use both industry standards like EEOI as well as our own internal KPIs to benchmark our operational performances and identify the areas for continuous improvement," Jacobsen elaborates. "Broadly, our optimisation efforts are based on three pillars.
"Firstly, adopting innovative technologies. Evergas has the distinction of being the first ship owner in the world to use ethane as a marine fuel. Our eight dragon class vessels and two VLECs use this fuel for the majority of their operations. Compared to traditional fuel oils, ethane has a 20 percent lower CO2 emission. The use of ethane fuel instead of conventional LSFO resulted in over 34,000 metric tons (MT) of reduced CO2 emissions in 2020 alone."
The second pillar is the focus on converting to an energy efficient infrastructure. Evergas continuously studies technologies that can reduce fuel consumption. It has changed the paint scheme of its vessels from traditional silyl acrylate paint to silicon paint (Hempel X7/X8) which is much smoother over the five-year docking cycle. The reduced hull resistance is expected to save 2000 MT of CO2 emissions per vessel per year.
"We are installing variable frequency drives (VFDs) on continuously running fans and motors. The reduced electrical consumption is expected to reduce further 150 MT of CO2 emissions per vessel per year," Jacobsen says.
"The lighting system on board has additionally been replaced with energy efficient LED technology, expected to reduce 20 MT of CO2 emissions per vessel per year.
"The last pillar is the drive to change behavior throughout the organisation. Our seafarers are the ones operating the machinery and systems. Technology can only optimise up to a point; its full potential can only be harvested by the active collaboration of the vessel operators on scene. We focus on this aspect by running optimisation campaigns, technical instructions, energy metrics in scorecards, the list goes on. The use of KPI scorecards creates an atmosphere where staff take pride in being the best in class. This friendly competition results in only one winner: optimised, energy efficient operations."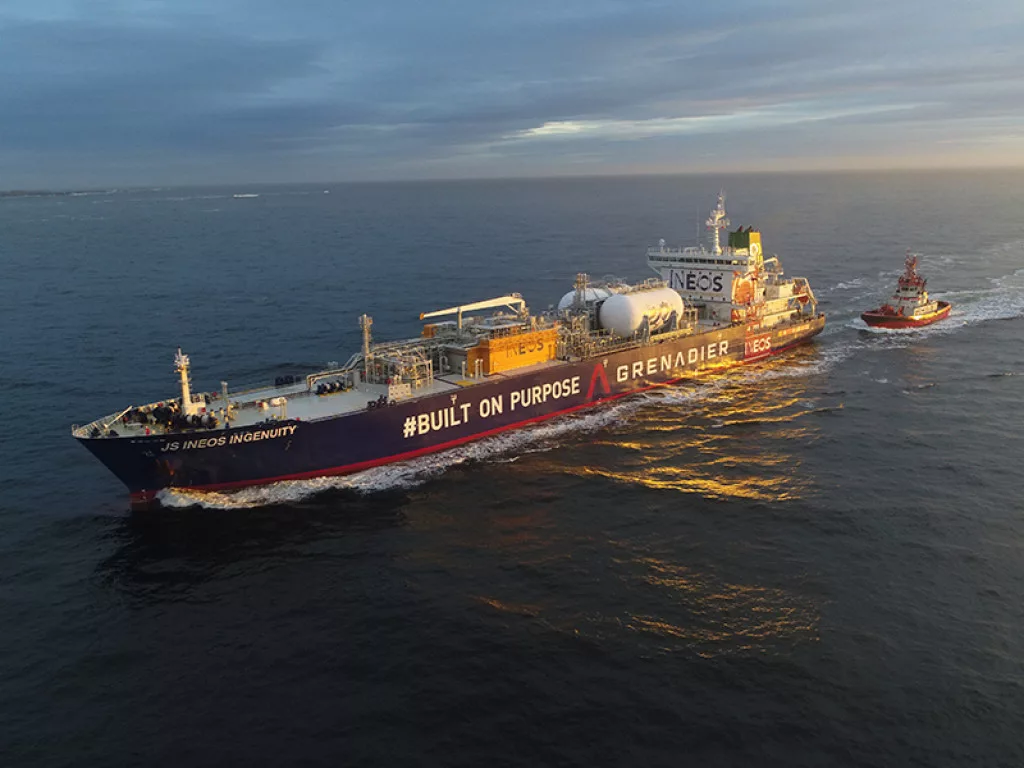 EVERGAS ON CORPORATE AND SOCIAL RESPONSIBILITY
As one of the world's leading seaborne transporters of petrochemical gases and natural gas liquids, Evergas recognises its social and environmental responsibility. The company is committed to sustainable thinking as it believes this will unlock growth to the benefit of both Evergas and society. Evergas' efforts in sustainable development are particularly focused on, but not limited to innovative technology and the environment, health, safety and security (HSS) and the development of human resources, and governance standards.
It is Evergas policy to recycle ships in a responsible manner, so as not to pose any unnecessary risk to human health and safety or to the environment. At the end of its operational life, Evergas ships shall only be sent to yards for recycling, which have been certified by any of the IACS member to meet the requirements of the IMO's Hong Kong International Convention for the safe and environmentally sound recycling of ships. The chosen yard shall be audited by Evergas to verify HSSEQ compliance standards before and during recycling process.
Evergas not only strives to promote coexisting environmental and industrial business practices, but it also places people's safety and welfare at the forefront company operations. Ajay Arora, Vice President of Operations, Strategy and Shipmanagement at the company, elaborates. "Empowerment is what defines our organisation," he tells us proudly. "There are hierarchies within the company of course, but we ensure each employee the freedom to do what they think is best under the umbrella of their departments.
"We achieve this by carrying out things such as appraisals and discussions regarding career development, weekly talks between employees and our CEO, and discussions amongst the management team to address any necessary adjustments that our employees have brought forward."
For the rest of 2021 and the years beyond, Evergas has set fairly aggressive targets to increase its performance and deliver on a continuous basis.
"I believe the key to success is setting the correct company missions, and the constant monitoring of those missions to make sure they stay on track," Jacobsen tells us. "Above all, we will ensure that we retain our company transparency between management, employees, partners and customers."