As a leading architecture firm in Lebanon, GM Architects values quality. We chat with Galal Mahmoud, President of the organisation, to find out more.
CREATING QUALITY DESIGN
I've always been fascinated about building things since I was a child," explains French-Lebanese architect Galal Mahmoud.
Mahmoud is the President of GM Architects, a Lebanese architecture firm that specialises in the creation of luxury hotels and resorts. For Mahmoud, there was never a question of which direction his career would take. "I was educated in the French system so when I graduated, I felt that architecture studies encompassed a variety of trades and I felt like it was a good fit," he recalls. "I love the challenge of transforming a sketch into something that is actually built and something that people can enjoy and use. Without architects, people would still be building houses themselves."
Mahmoud began his career in Paris and went into business with a French acquaintance, where he initially worked as a trainee.
"After about a year or so, I was made a partner and we did mostly interior design works," he explains. "We then opened an office in New York and we started going between the two cities regularly and began to establish ourselves within the United States."
Following the Civil War in Lebanon, Mahmoud decided to shut down the Paris operation in a bid to establish himself fully as GM Architects in Beirut in 1998. In 2006, Mahmoud partnered with Anwar el Hajj, Randa Chahine and Elie Waked and opened an office in Abu Dhabi and subsequently began to cover the entirety of the Middle East, Africa and become more involved in projects within Europe. However, Mahmoud admits the European market is tough, particularly as a result of a disruptive 2020, but says short-term, his company hasn't been affected.
"The space in Europe is definitely challenging," says Mahmoud. "Our main business is hospitality and that has been hit by COVID considerably. Hotels shut down and air travel was grounded but fortunately in our line of work, you think long-term. This means that for anyone with a project in mind, they won't stop it as they know it will take a number of years to build it and then a few more years to get their money back."
Despite this, Mahmoud admits that long-term, people may think twice about costly investments but remains confident that the industry will rebound.
"There is always that risk that someone with a project in mind might get cold feet," he explains. "But, we have to deal with the changing demands of the market. All of our efforts are about maintaining our assets and being ready for when things pick up again. We understand that while the world has changed, we also believe the world will go back to some level of normality. We remain positive."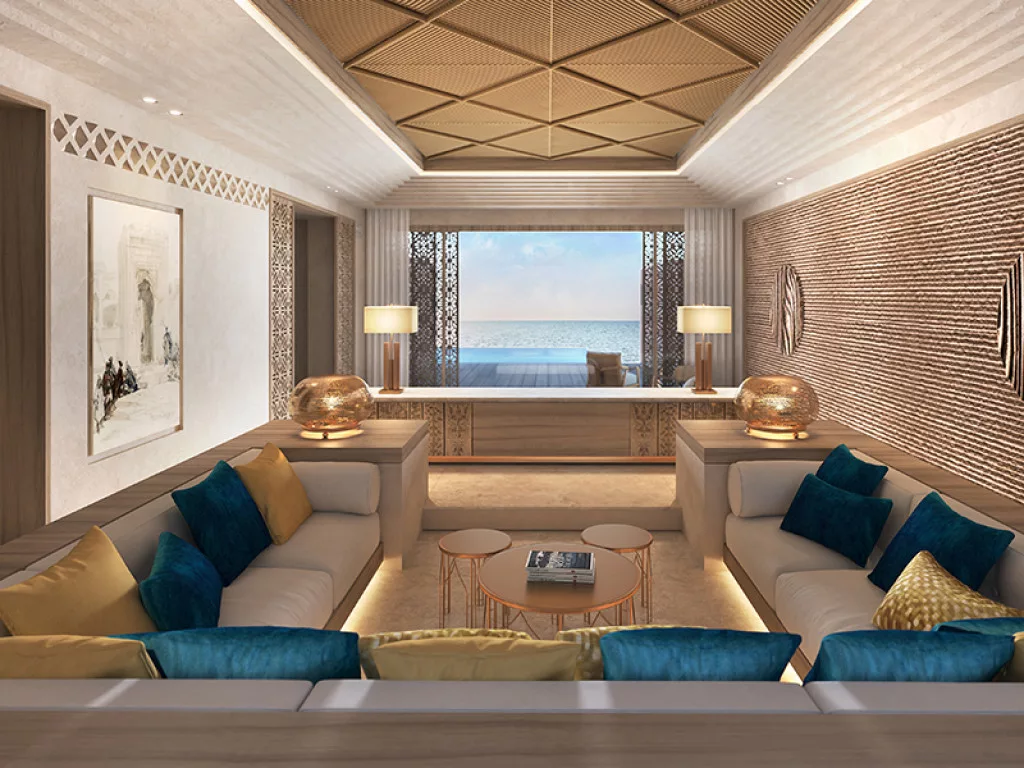 Mahmoud is clear about what sets his organisation apart from competitors.
"It's very simple – we're a regional firm," he explains. "Hospitality is a very competitive market but being regional gives us a significant edge because all our competitors want to cover the world. We're a boutique firm, we know we're not huge. We have 35-40 very knowledgeable architects that get the market, understand the local culture and have dialogue that needs to be brought in to allow an owner to feel comfortable and speak their language.
"It's not about coming in with a fantastic idea, we have to ensure that the investment is going to be profitable. Our knowledge of the market and cultural immersion allows us to ensure that whatever we produce is going to be well accepted by the market."
Mahmoud is keen to outline the importance of adapting to the requirements of each country and embracing the local culture all while being resolutely contemporary. "Each project has its own challenge, and we know how to adjust," he explains.
"Whenever we go into a new country, we fully absorb the locality. It's important to try and bring in creative ideas that can blend with the local culture and make it singular. Due to our knowledge of all these different countries, we understand their demands. Our understanding of what can and can't be done allows us to produce original ideas with what is realistically available. You have to be so careful with what you propose to ensure you can actually deliver what you promise."
Mahmoud points to the Le Meridien Hotel in Riyadh, Saudi Arabia, as being a particularly influential project. "Riyadh is considered the commercial capital of Saudi Arabia and was the crossroads of all the ancient caravan routes," he elaborates.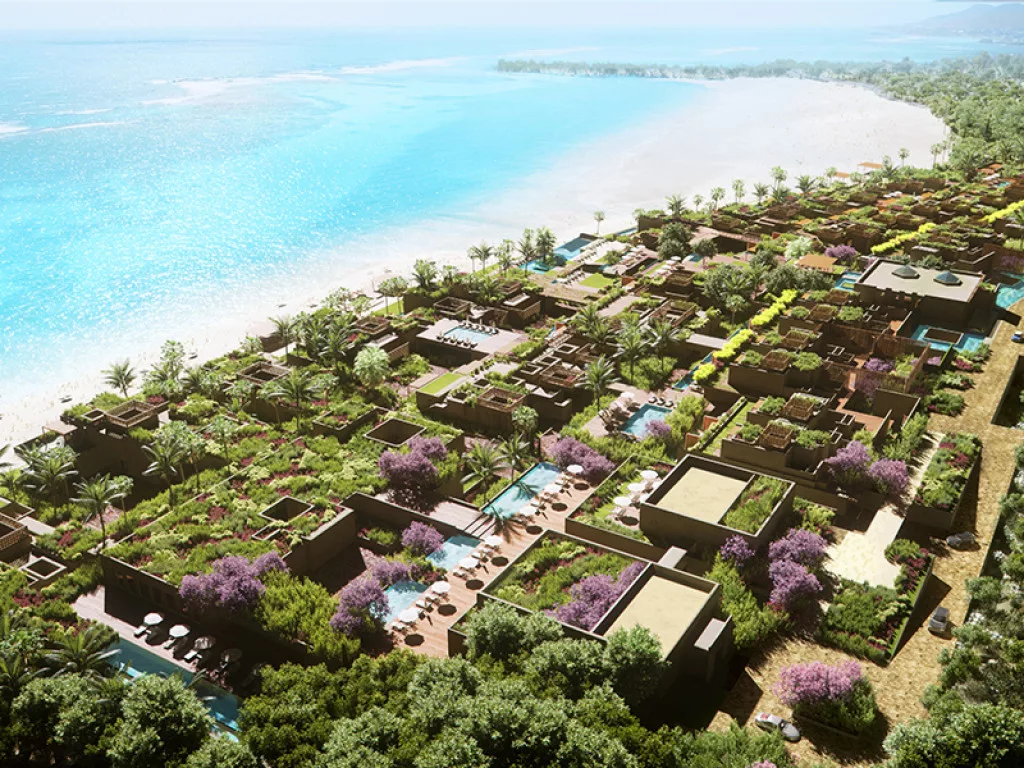 "It was a resting post for these caravans along the Far East and the whole inspiration behind the storytelling of the project was the caravan and how these nomads used to travel the desert and what tools they used to direct themselves.
"If you look at the project at first glance, you won't see it. But if someone tells you about it, you'll start to understand, and this is what makes it interesting. This becomes something memorable for the guests because it's gives them a true sense of place. For every country and location, we have the same contextually driven approach."
Mahmoud believes that one of the biggest challenges for him and GM Architects is to preserve a true sense of creativity within the constraints of a budget or a timeline.
"It's the same no matter if it's a three star or five-star hotel – projects today are budget driven," he affirms. "Hotel brands have become right duly extremely demanding in terms of allowing them to differentiate from the competition. Our role as designers is to provide them with out of the box design ideas all staying within the brackets."
Mahmoud is keen to stress the importance of developing key, strategic relationships with his clients. A case in point, he says, is a family-owned hotel that GM Architects works with in Greece.
"There's four brothers that we're working with in Mykonos and we feel that relationships such as this are very important to us," he tells us.
"At the end of the day, the hospitality industry is volatile because anything can disturb it. They're investing in you so it's vital to be next to your clients and be concerned by their problems as much as they are. Treat them like family and they will do the same to you. I like to build long-term relationships and strive to always put them first. My own personal approach is that I do things for them as if I was doing it for myself."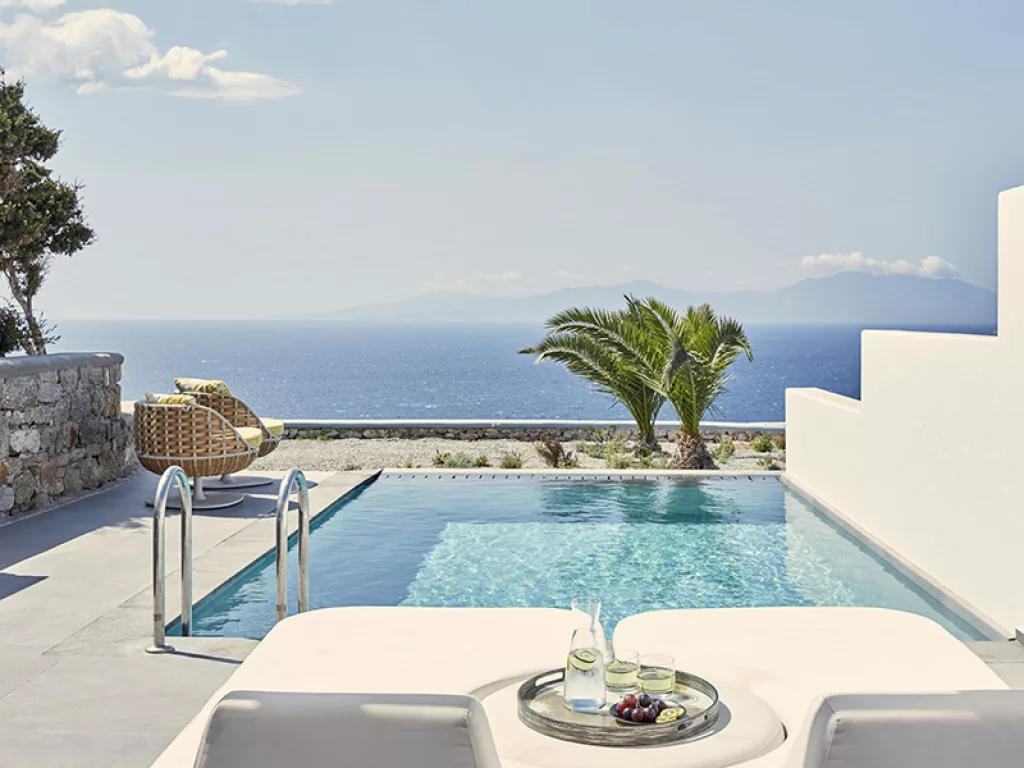 With the future in mind, Mahmoud has a number of targets for the future of GM Architects.
"I see us being more specialised and undertaking more demanding projects where a lot of creative input is needed, while also not being solely commercial driven," he explains.
"The way I see it, you have two types of developers. You have those that are driven by the commercial part and this would take 60-70 percent of their focus, and then you have the boutique investors who are personally involved in their projects and thrive for the designer to push the boundaries.
"At GM Architects, we're the latter. We want to be involved in the whole process and they want to ensure it is successful in all aspects. Our multi-disciplinary and holistic approach allows us to choreograph the whole guest experience whether through the architecture, the interior design, the signage and sometimes the marketing and communication. This is my target – this is what I'm trying to move into. We got to the point a few years ago where we became quite big and were dealing with both.
"Now, I know what we're good at and where our added value stands. If we focus on those types of projects, we can be efficient, creative and push ourselves to always come out with new ways of dealing with challenges. This requires really open and transparent dialogue with the investor and owner."