An international player in the construction industry, we spoke to Ant Yapi Group about its global place at the fore of the sector.
GLOBAL CONSTRUCTION
Historically, construction is one of the sectors that sits at the heart of urban growth across the world. Thoughts of the Roman Empire spring to mind; early uses of cement utilised to create some of the grandest buildings of antiquity, some of which still stand to this day.
Looking away from the ancient Mediterranean and to modern north Europe, in Russia, the strength of the industry has fluctuated, particularly in the past decade.
After having impressive results between the years of 2010 and 2014, Russian construction wobbled during 2015 and 2016, and registered a decline due to sanctions related to the annexation of Crimea, weak household demand, high interest rates, and a decline in energy prices. However, starting from 2017 the industry showed a trend of improvement thanks to the national government's new substitution policies to diminish its reliance on oil exports and energy.
Over 2017, the industry has been supported by government plans to complete transport infrastructure, energy and utilities projects, as well as residential buildings in anticipation of the 2018 FIFA World Cup.
2018-2020 was largely a turning point for the construction industry. In housing construction, a new concept for the transition from shared construction to project financing was developed and approved. In the medium term this became a determining factor for the industry and has shown a great impact on its development together with the prime support coming from the subsidised mortgage programme at a rate of 6.5 percent in 2020.
Since the second quarter of 2020, industry has been severely affected by the breakdown caused by the COVID-19 pandemic. The forecasts predicted the construction industry shrinking by approximately 4.2 percent.
Now, currently recovering from the globally impacting COVID-19 pandemic, Russian construction is on the way up.
"There is a huge range of opportunities to develop and realise in the sector," begins Murat Vural, Group CFO at Ant Yapi Group.
"Recovering obviously has started giving a new impetus to the development of the construction market. A significant result of 2020 was the final transition of the industry to a project financing scheme due to the change of legislation. By the end of 2020, using escrow accounts, 48 million square metres of housing was constructed, and this tendency is expected to continue in the future.
"Besides, along with the focus on residential building, there is a trend in the development of industrial and infrastructural construction in Russia, and of course such a dynamic developing field is an exciting space to be working in. You learn a lot and are able to see the results and completion of your projects.
"Having the opportunity to provide clients and the public with modern comfortable housing, new innovative factories and plants, increased infrastructure, consequently making their lives easier and more convenient, makes you feel a great sense of fulfillment both personally and nationally."
Ant Yapi entered 2021 with a large backlog of contracts regarding its international operations, promising positive results for the rest of the year and beyond.
"With a few exceptions, Ant Yapi can count on a relatively stable market trend this year," Vural says.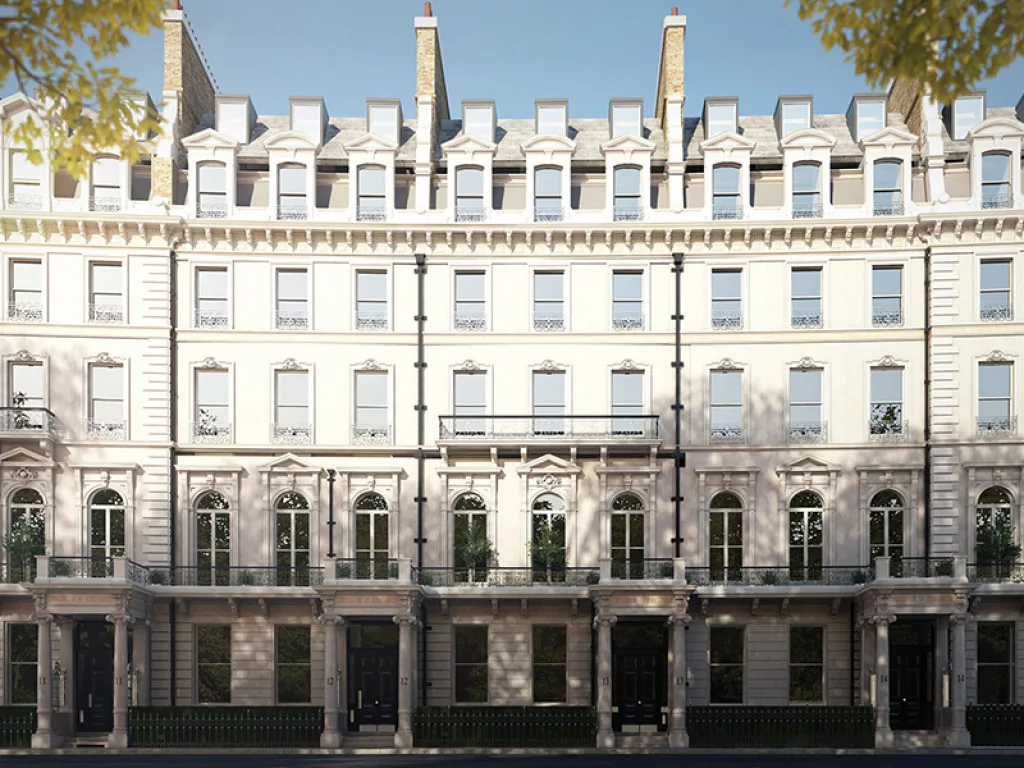 A PAST WITH PROJECTS
Ant Yapi Group is an international holding company with 30 years of experience and has maintained a stable position in the ENR TOP-250 of the world's largest contractors over the past few years. The Group is mainly focused on residential and mixed used projects, as well as infrastructure and heavy construction industries. The company also operates a portfolio of luxury hotel estates, four hotels delivering 506 operating rooms in Turkey, and a hotel under construction in Moscow, as well as actively investing in Moscow's premium residential market.
"Ant Yapi's business spans Russia, the US, the UK, and Turkey, and the Group employs more than 18,000 employees across the world," Murat Vural tells us.
In each of these countries Ant Yapi maintains the provision of high quality and professional construction, infrastructure and residential services.
"In Russia, Ant Yapi and its affiliates have a high brand awareness and reputation due to the large and important projects we have developed to completion. Group revenue in four countries is expected to exceed $1.1 billion and the performance is backed up by almost six billion active contract volume which will allow the current level of revenue to be sustained for at least the next four years. " he tells us.
"Russian business is the main revenue contributor (almost 80 percent) and demonstrates consistent growth in recent years. The Group's various companies have implemented a number of landmark projects in Russia such as: Federation Tower, Capitals Towers, OKO Tower, Grand City, Mandarin Oriental Residences, Bvlgari Hotel and Resorts, T-2 Terminal at Domodedovo Airport, Paveletskaya Square, Sberbank Headquarters on Kutuzovsky Avenue, Amur residential complex for the Amur gas processing plant in the town of Svobodny, construction of airport runway of Mirny Airport (Saha Republic), the reconstruction of the airport Tolmachevo, Radisson Hotel, Sulphate Ammonium Plant and reconstruction of heating furnaces with walking Beams in Cherepovets, and many others."
Ant Yapi's service excellence is replicated abroad. In the US, the company's first project was strategically formed out of a joint venture with the key market player Gilbane Construction, undertaking prestigious general contractor (GC) work at the famous Crown Building located on the 5th Avenue in New York City. The Crown Building project was a mixed-use hotel and residential project. Following this, the Group penetrated the Florida real estate market with another GC contract at Missoni Baia; to work on 50-story high rise residential condominiums.
After establishing its reputation in New York and Florida successfully, the Group was awarded with a further three contracts and as of now have built a backlog of contract volume keeping its US operations busy and expecting sustainable revenue share contribution from USA, more than 10 percent for the next three years.
Ant Yapi's UK operations mirror this consistent demand for company services.
"Since its existence in the UK, the Group has concluded £250 million worth of contracts, among which £179 million has been delivered," Vural informs us proudly.
"Client base covers multinational names such as Grainger PLC, Centreland, the Fenton Whelan and Wainbridge estates. Completed distinguished projects include central prime locations such as Belgravia Gate, 13 Eaton Place, 20-22 Eaton Place and Harcourt House.
"As of today, the Group focuses on delivering two projects: Park Modern in Bayswater, and Apex House on Seven Sisters, London. At the same time during 2016 we made our first land purchase in Maida Vale, London, for residential development and acquired a certain share in Belgravia Gate investment which provides a clear sign for the creation of long-term business in the UK. However, due to the recession relating to Brexit, there are concerns regarding the construction industry and a decline in household demand – this put us in stand-by mode."
Throughout this year, Ant Yapi is expecting to sign another two new contracts with well-known developers for £150 million, which will increase the contribution of the company's UK revenue substantially. And looking towards Vural's home nation, the company's 30 years of experience in Turkey enables the Group to play a dominant role in development and GC.
"The mainstream in Turkey is to focus on developing our projects," he tells us.
"However, current uncertainty disrupted this ambition. Now, we are developing a resort estate in the southernmost point of the Bodrum Peninsula, Anthaven, which is a mix-use project of Hotel Radisson Collection Bodrum, Retail and Residential."
Over the years the Group has demonstrated a strong performance in Turkey that offers to its clients the trust to invest in real estate. Ant Yapi has completed numerous significant projects in Istanbul such as Anthill Residence (Antriva), Antasya Residence (Antteras), Antplato and Antwell.
In addition to this, Ant Yapi has partnered with strong developers such as, IS GYO to build Manzara Adalar project, and Dogus GYO and Bilgili Holding to build Galataport Istanbul, in both cases in the capacity of general contractors.
Having an established root in development, the Group has also invested in hospitality and actively operates four hotels. During 2021, the Group will continue focusing on luxury segment hospitality properties with stable operating margins.
"In our development operations, we have a good quality project portfolio," Vural informs us.
"I expect a high amount of activity and a continued increase in value during 2021-2023. There is currently some uncertainty about FED policies, but the underlying demand for new residentials remains strong in Moscow which over time should create good potential for our development operations. This year we therefore have a good starting position in terms of both customer demand and the project portfolio.
"The market outlook also appears relatively stable even though there is some uncertainty in individual markets and sectors. Despite this, our financial position remains strong in the industry."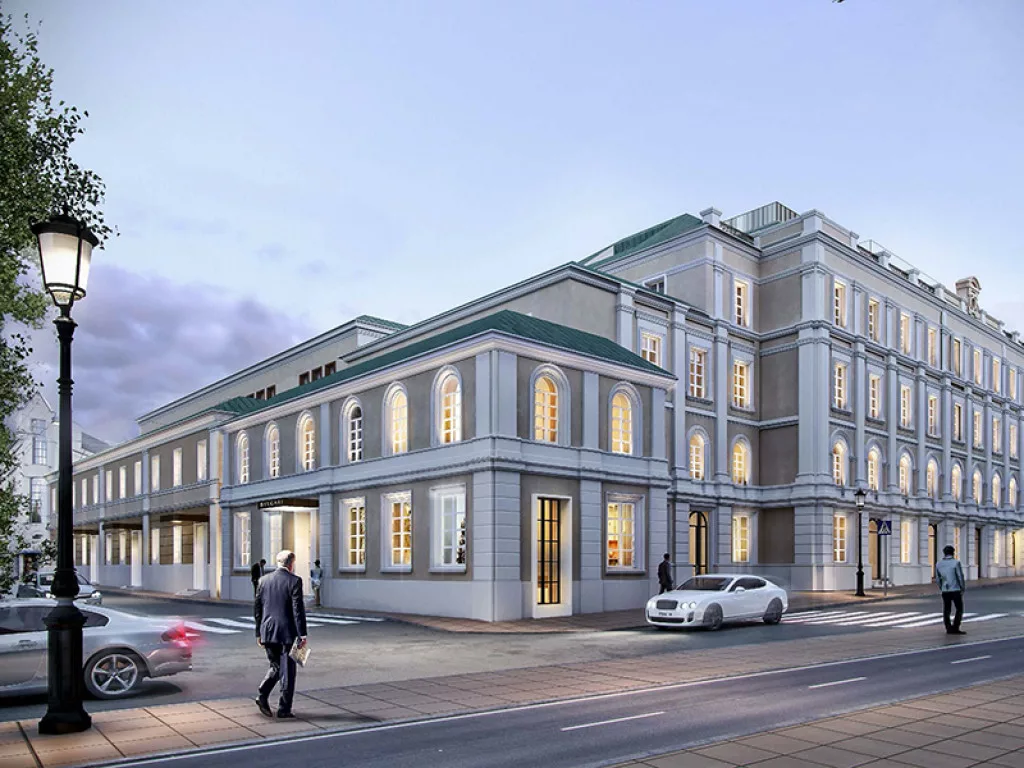 PEOPLE-CENTRIC OPERATIONS
Ant Yapi Group's success comes down to more than its professional project results. Its people, both in-house and external, are the base from which the business operates at such a high level.
"We practice a philosophy of Back to Building, focusing on getting the job done with the best quality, we are not a general construction management contractor," Murat Vural explains.
"We maintain control over as many aspects of the supply chain, we engage directly with labour and extend our existing supply chain to every market we work. With direct control we have flexibility to react and accommodate some of the unpredictability that is inherent in our industry, enhancing productivity, solving problems and maintaining a firm hand on quality.
"A strong attribute that we bring to each market is our existing supply chain and our long-standing relationships with key suppliers, specialist sub-contractors, designers and a very strong 3D / BIM design capability. These long-standing relationships allow us to extend the flexible approach to problem solving through our entire supply chain."
Within this chain Ant Yapi can rely on specialist experts for joinery, marble, mechanical and electrical, and our facade specialists. These business relationships have been established for many years and contribute to the company's success as a "family." Ant Yapi achieves cost competitiveness by repeat business and close working relationships with the suppliers. Its approach to each market is the same – it works to utilise the high-quality skills and lower cost base of our established supply chain and then bring materials.
On top of maintaining reliable and efficient supply chain partnerships, the Group employs around 18,000 employees both directly and indirectly across its four countries. Ant Yapi's teams are qualified and well experienced, and work to develop, implement, and promote new projects. Knowing their value, the company places them at the highest priority.
"Ant Yapi recognises the importance of employing people with local knowledge and experience in each region it operates," Murat Vural elaborates.
"There are a number of professionals engaged within the senior management of the business that have specifically regional experience, this ensures that the work is undertaken with efficiency, with control, and compliance with particular focus on local conditions, regulations and health and safety.
"Whether sharing our resources or professional expertise, we encourage and support every single team member to get involved with the ultimate goal of collaboration throughout the world. We are a diverse and connected group of professionals. No matter the market, service or geographic region, we create efficiencies for our employees by expertise and knowledge. Having a workforce with diversified people, it enables us to deliver the best solution to our customer."
Ant Yapi operations are dependent on these dedicated and proficient individuals. In light of this, the company actively works to attract, recruit, develop, and retains these employees, including managerial staff, to realise the growth and ambitions of the company.
Construction is one sector that has been rapidly evolving over the past decade. With a growth in actively implementing sustainability practices, the environmental effort is now a must-have in industries across the board. In this new decade, developers cannot maintain a positive reputation if social and environmental components are not met.
"Ant Yapi's projects meet all environmental quality standards," Vural assures us.
"The company has obtained its BREEAM certificate; the world's leading sustainability assessment method for master planning projects, infrastructure and buildings. It recognises and reflects the value in higher performing assets across the built environment. BREEAM rated developments are more sustainable for the environment, they enhance the well-being of the people who live and work in them, help protect natural resources, and make for more attractive property investments."
The organisation also encourages the support of various institutions and bodies that aid several causes, both charitable and cultural.
"Ant Yapi encourages the participation of the employees in charity events, campaigns and companies, such as the participation in the Worldwide Fund for Nature (WWF)," Vural says.
"Additionally, through our subsidiary Ant Development, we engage with art galleries and curators in Moscow to help our employees and clients to stay up to date in Art World. Providing them free entrance or helping them to see the new exhibitions up front."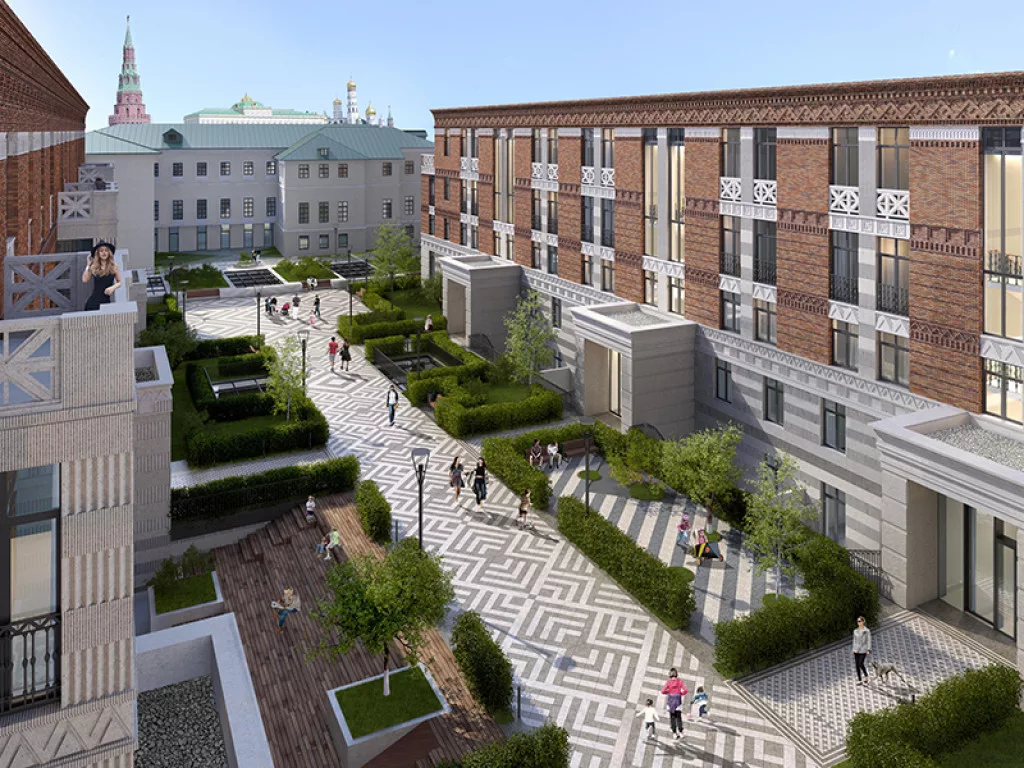 INTO THE FUTURE
For the rest of 2021 and beyond, Ant Yapi plans to maintain and expand its position as a key player in the international market.
"An important element of our business plan is to work proactively to create safer work sites," Murat Vural elaborates.
"This is something that we at Ant Yapi Group have focused on extensively for many years, and we compare well with the rest of the construction industry in the countries where we operate. One of the key priorities for the Group is to bring work site accidents, environmental incidents and ethical breaches to a complete zero. Turning these visions into reality will of course require focus, training, individual dedication, incentives, follow-ups and good leadership. We are continuing to improve in all these areas to
achieve this."
With regard to development, the company's goal is to consistently improve the technology and design involved with its projects. This is so that the company can continually provide its clients with the latest and best services and results they can possibly receive.
"We are now in the process of creating a new aspect of the company: Ant Community, where we will meet with each client, listen, and understand their needs in entirety. We believe that communication carries high importance as to understand the expectations of management, employees and clients alike," Murat Vural tells us, and ends on a positive note.
"We look back at 30 years of successful operations at Ant Yapi. Overall, I have a very optimistic view of the future of the Group, both with regard to 2021 and in a longer perspective."