Tim Hortons is internationally recognised for its hearty coffee and classic Canadian cosiness. As the iconic barista branches out, CEO Hesham Almekkawi tells us how Tim Hortons Middle East is establishing its presence amongst the Gulf Cooperation Council.
DELIVERING DELICIOUSNESS TO THE MIDDLE EAST
For nearly 60 years, Tim Hortons has been serving millions of customers with warm drinks and delightful baked goods, amongst other tantalising bites to eat.
During this time, the food and beverage icon has become known for its premium quality ingredients and serving its customers with a smile, a simple strategy that has elevated the business to global levels.
Best-known for its rich, aromatic flavours, coffee lovers all over the world have enjoyed Tim Hortons classics such as the Original Blend and the signature Iced Capp®, accompanied by a variety of inspired doughnuts including the ever-popular Timbits®.
"Our vision is to be the café of choice," introduces CEO of Tim Hortons Middle East, Hesham Almekkawi.
"We may not have the largest number of outlets, nor exist on every corner, but we do have fresh food, quality coffee, and a cosy ambience that provides experiential moments."
The perfect café atmosphere is guaranteed by the company's use of superior quality products, unmatched customer service, and caring for the communities it provides for, through leadership, innovation, and strong partnerships.
"Our restaurant chain is known for its freshly brewed coffee and baked goods, aptly demonstrated by the tag line: "Always Fresh, Always Delicious", which rightly reflects the brand policy," Almekkawi adds.
International adoration for Tim Hortons Middle East further stems from its intricate attention to detail, with comfortable seating and optimum light levels across each restaurant. Therefore, it is always prepared to give its customers the best possible café experience.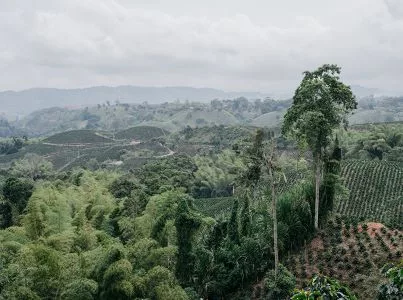 A MIDDLE EASTERN BLEND
In 2011, the renowned Canadian brand made its way to the Middle East, opening its first café and baked goods shop in Dubai. Ten years later, Tim Hortons lovers can now enjoy the famous premium coffee, confectionary, and made to order sandwiches at food locations throughout the United Arab Emirates (UAE), the Kingdom of Saudi Arabia (KSA), Qatar, Oman, Bahrain, and soon in Kuwait, Egypt, and India.
Due to an emerging reputation as a flourishing food and beverage market, the Gulf Cooperation Council (GCC) has created a prosperous atmosphere for entrepreneurs and like-minded businesspeople to continue to invest in the region.
"The GCC constituted an attractive environment for Tim Hortons to provide developed infrastructure and a business incentive that helped the chain thrive across the country and worldwide," Almekkawi recalls.
KSA and the UAE in particular have brought a major economic drive to the Middle East. In order to grasp this opportunity, Tim Hortons plans to expand its presence in both countries to 500 locations by 2025, taking advantage of the region's largest two economies and growth markets.
"We plan on opening more than 200 new branches in KSA by 2024, as we are confident in its Vision 2030 blueprint; thus, we are keen to benefit from the country's growth prospects and the progressive strategies of its wise leadership," Almekkawi details.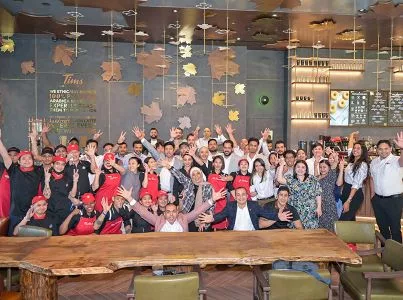 THE COMMUNITY'S COFFEE
With this expansion, Tim Hortons Middle East wishes to spread the welcoming nature of the company across the local community, to facilitate connections and become an active part of each neighbourhood.
"Our expansion further solidifies the mission of offering customers comfort, refreshments, and a relaxing environment. By taking advantage of the brand's popularity, our strategic development will ensure that Tim Hortons' iconic coffee is accessible to those all over the GCC region," he adds.
Being a part of each community is a major focus for Tim Hortons Middle East, as it is committed to bringing people together by empowering individuals of all diverse abilities and skills.
In correlation with this focus, and the emphasis on a welcoming, collective community, Tim Hortons Middle East has partnered with the Al Jalila Foundation in the UAE, alongside the Sanad Organisation in KSA. With both these fantastic charities, the café enterprise contributes to reducing patients' medical bills, having a beneficial financial impact on patients, whilst also aiding in humanitarian issues.
"This collaboration comes as part of our commitment to supporting charitable and humanitarian organisations in the UAE and KSA, fulfilling the common interest of all parties," Almekkawi tells us.
On top of this, customers of Tim Hortons Middle East can round up their bills so that any extra money goes to charity, with 100 percent of the proceeds allocated to the Al Jalila Foundation and the Sanad Organisation. Therefore, each loyal customer can feel they are doing their bit for the local community.
"The two charity partnerships aim to fortify the means of cooperation, which are in line with the directive and mission of Tim Hortons as a brand: to mobilise community services and support societies through volunteering and joint contributions conducted by a set of charitable initiatives and activities."
Overall, Tim Hortons Middle East is committed to improving the quality of life for its customers as well as giving back to the communities in which it operates. This is reflected by the impressive contributions already made by the restaurant chain, raising over AED130,000 (£275,260) since the beginning of 2023.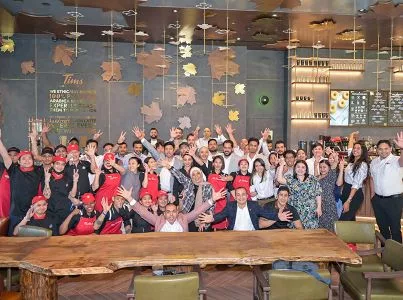 THE KEY TO SUCCESS
With ambitious expansion plans on the horizon, trustworthy connections with suppliers are equally paramount to Tim Hortons Middle East's success.
By having great suppliers, the business can improve its service to its loyal customer base, as well as its productivity and elevated market presence.
"Our success is tied to our suppliers. They provide us with what we deliver to customers, so the quality of what we receive from them is more than key," Almekkawi affirms.
As a leading café in the Middle East and North Africa region (MENA), the company understands how important it is to react to the demands of the market and ensure long-term success.
As a result, Tim Hortons Middle East's main focus last year was to localise and build relationships with reliable suppliers in each market so that it could adequately adapt to a range of customer tastes. This also enabled the company to eliminate global logistical challenges, to become more flexible and innovative with local suppliers.
Additionally, through a master franchise agreement, Tim Hortons Middle East is a proud partner of the Apparel Group, a leading food and beverage entity headquartered in Dubai.
TIM HORTONS ME PARTNERS