Made up of member companies representing the Finnish defence, aerospace and security industries, we take a look at the organisation that forms a critical part of the country's comprehensive security and military security of supply – the AFDA.
FINLAND DEFENCE, AEROSPACE AND SECURITY SPOTLIGHT
Finland is renowned for its technology and manufacturing industries.
The home of giants such as Nokia Corporation, Valmet Technologies, and reputable vehicle producers, the country is also a hub of activity for entities operating in the defence industry.
This is an industry firmly rooted in the nation partially a result of Finland's own unique history. In 1917, the country gained independence from the Russian Empire following over a century of rule, and since that time has always held a defensive edge – quite literally – sharing a border of over 1,300 kilometres with the larger neighbouring superpower.
Three months after the beginning of the Second World War, Finland was attacked by the Soviet Union (USSR) in a conflict that came to be known as the Finnish Winter War (First Soviet-Finnish War), with two preceding wars occurring within the timeline of the global conflict – against the USSR a second time and a smaller conflict against German forces in Lapland. Following this period, and with such a vast land border with Russia, national funding and support to Finland's military and defence industry has remained steadfast.
Today, the defence sector is an ever-changing space where technologies are utilised in unprecedented ways; robotics and artificial intelligence (AI) autonomous systems, cyber warfare, and the latest in vehicle technology are seen to merge traditional modern warfare with new frontiers.
The Finnish defence, aerospace and security industries focus on certain niche areas. Finland is home to global market leaders in armoured wheeled vehicles, turreted mortar systems, logistics, and command and control (C2) related systems. Finnish companies are also world leading within C5ISR (command, control, computers, communications, cyber, intelligence, surveillance, and reconnaissance). Dual-use products with security solutions and civilian applications are also becoming increasingly important.
With a few exceptions, most Finnish defence, aerospace and security companies are privately owned small and medium enterprises (SMEs). One strength of these SMEs is that many also operate in alternative industrial sectors. Finland therefore benefits from a larger ecosystem of such companies with substantial R&D investment (15 percent of turnover). Turnover within defence, aerospace and security was approximately €1.9 billion in 2021, which was a slight increase from the previous years, with direct employment standing at around 9,500.
Due to the smaller scale of the Finnish domestic market, Finnish companies operating in the defence industry look abroad to supply products, systems and services to customers and partners.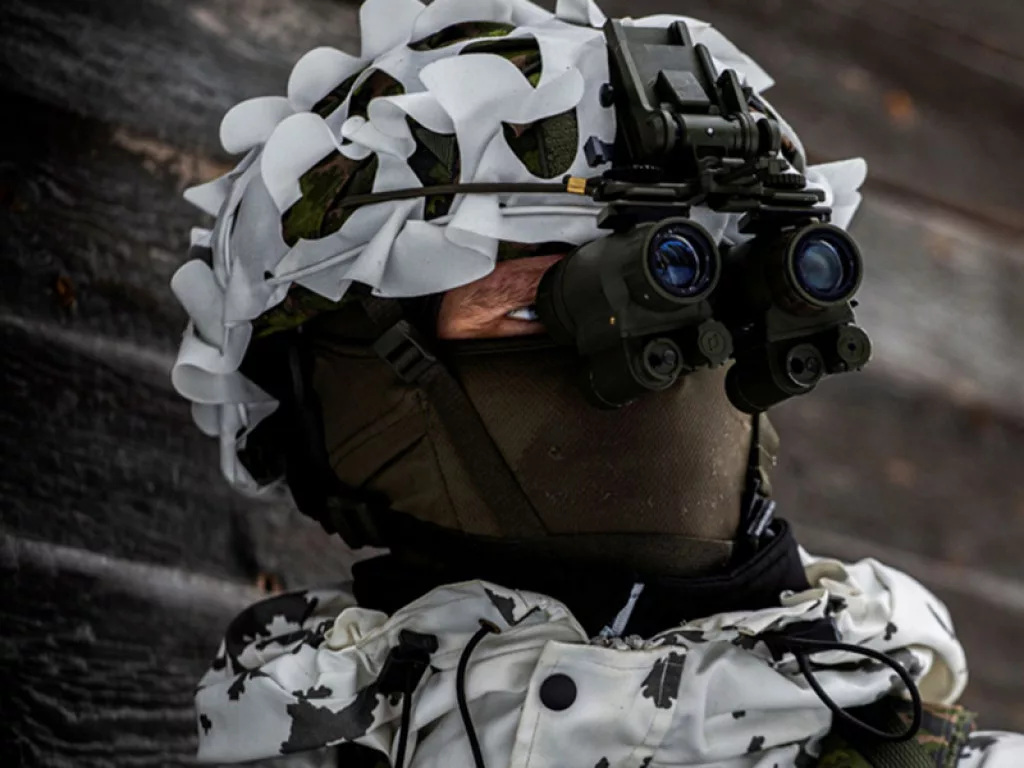 QANDA WITH ASSOCIATION OF FINNISH DEFENCE AND AEROSPACE INDUSTRIES (AFDA)
The AFDA is made up of key players in the Finnish defence, aerospace and security industry. We speak to Secretary General, Tuija Karanko about the organisation's evolution over the decades, and the development of products, services and technology as a result of market demand.
A major organisation within the Finnish defence sector is the Association of Finnish Defence and Aerospace Industries (AFDA). Made up of approximately 140 member companies representing a wide variety of technologies and solutions, the AFDA's members form an integral part of Finnish comprehensive security, as well as military security of supply.
When was the AFDA established, and how has the organisation's mission evolved since?
Tuija Karanko, Secretary General (TK): The AFDA's mission is to promote favourable operating conditions for our members, to foster their competitiveness, and to assist them in their national and international relations. The AFDA is a non-profit organisation and was founded in 1994. We are part of Technology Industries of Finland and a member of the Aerospace, Security and Defence Industries Association of Europe (ASD).
In the very beginning, the AFDA's mission was to bring together the companies focusing on defence and to provide the Finnish stakeholders with a point of contact for the defence industry. Since then, our scope has enlarged and it now also covers aerospace and security. International networking has become increasingly important, as the recent changes in our security environment will have implications for the Finnish industries and our work as an organisation.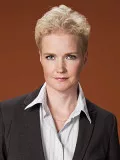 Can you tell us about the Finnish-based global market and your work with SMEs?
TK: We work with every company that is interested in joining the AFDA and working with other companies within the association. Finland itself is a home for market leaders within armoured modular vehicles, turreted mortar systems, C3 and C4ISR systems as well as certain cyber solutions.
Most of our members are SMEs, and an important topic for us is cross-border market access especially for such companies.
How does the AFDA respond to any challenges or security issues that may arise in Finland?
TK: Finland, and the defence technological and industrial base in particular, has a long history of public-private partnerships where the companies and authorities work hand-in-hand for the country's comprehensive security. Therefore, we are very resilient and have specific policies and measures for military security of supply. This work needs to continue and we need to develop new ways of ensuring our capability to support the comprehensive security of Finland in any situation.
Are there any major R&D developments or upcoming events that the AFDA's member companies are involved in?
TK: Our member companies invest heavily in R&D. Over 15 percent of their cumulative turnover is put towards it, and they have been very active in the European Defence Fund (EDF) project calls. As a flagship project, I would like to highlight the European Future High Mobile Augmented Armoured Systems (FAMOUS) project in which Patria, the Finnish defence company, is the consortium leader. The consortium consists of 19 leading defence companies from across the EU.
The AFDA arranges dozens of events annually, such as our new initiative which is a defence and security event called 'SecD-Day Conference & Exhibition'. It is the first one of its kind and will also welcome international participants. The event will take place in Helsinki from the 8th to 9th February 2023.
Please see www.afda.fi for more information and registration.
Lastly, how do you see the future of aerospace and defence developing further into the decade?
TK: The Russian war on Ukraine has highlighted the importance of defence, aerospace, and security technologies as a security provider. A sustainable and secure Europe needs our industries. We need to develop future capabilities but at the same time provide for the urgent requirements of our defence forces. Unfortunately, we live in a world that is not completely safe, and where defence, aerospace and security technologies and investments are needed in the present and into the future.