Ontic is seeing rapid global growth in a jet-fuelled industry. Sales Director Adam Pickford discusses the current aerospace and defence sector, and takes us through the company's operational expansion in Europe and the US.
TAKING FLIGHT ACROSS THE POND
The aerospace industry is both exciting and challenging; exciting because global travel is once again taking off and the engineering to support this is always innovating, but also challenging due to external factors such as COVID-19 and the Ukraine war impacting supply chains. Recruitment also presents a challenge with a global skills shortage."
The words of Adam Pickford, Sales Director at Ontic, show us that positives and negatives are continually at play in the realm of aerospace and defence, meaning that being an active company open to change and development is critical to continued success in the sector.
Ontic is a leading global aerospace original equipment manufacturer (OEM), providing complex engineered parts and repair services for established aircraft in the defence and commercial market.
"We have over 45 years of product manufacturing and aftermarket support experience, and our operations span North America, the UK, and Asia, which enables us to provide strategic worldwide support to civil and defence customers," Pickford introduces. "Essentially, we work on the non-core products. Our broad portfolio includes over 7,500 top-level assemblies, and our experts deliver a wide variety of critical technologies. This includes fuel measurement systems, as well as a range of avionics, cockpit instruments and controls."
Over the last decade, Ontic's product portfolio has grown to include over one million individual component parts used on a range of commercial, military, rotorcraft, and business aviation aircraft, and because of the company's commitment to continuous innovation, it is not stopping there.
"We have more than 5,000 customers around the world, and we support military platforms from the BAE Hawk, UH-60 Blackhawk and the Seahawk, to commercial aircraft including the Boeing 737, 747, 757, 767 and 777 families, as well as the Airbus A320, A330 and much more," Pickford tells us proudly.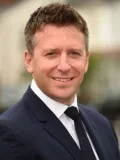 THE OEM OF CHOICE
Ontic's breadth of industry expertise allows it to deliver quality established parts that guarantee sustainability to every aerospace sector around the globe. Ontic also boasts industry-leading customers in all markets, including airframe OEMs, commercial airlines, US and foreign governments, and other aftermarket providers.
"As the top supplier of established aircraft parts, leading OEMs around the world continue to license and divest their product lines to us, freeing them up to focus on other products," Pickford explains. "Ontic becomes the customer's OEM, acquiring all manufacturing and supply chain responsibilities to ensure continued availability of established aircraft parts.
"We follow a proven adoption process, so our product transitions minimise disruption to the customer and their operations. We are experts in low volume, high-mix manufacturing with faster delivery times and increased customer satisfaction."
Partnering with Ontic means companies can maximise the value of their established aircraft parts by divesting their product lines, so they can focus their resources elsewhere and reduce the strain on overheads. At present, Ontic has signed over 40 license agreements with Honeywell, the American conglomerate that operates in multiple sectors including aerospace and performance technologies, and has agreements in place with many other companies to supply global vehicle fleets.
"Our latest licensing agreement with Honeywell is for the RDR4A/B Weather Radar Systems product line," Pickford elaborates. "This is an essential system for aircraft and comprises a receiver/transmitter, antenna, antenna drive unit, control panels and mounting trays. The product line is fitted to a variety of platforms, including the Boeing 737 family, 777 and 757, as well as the Airbus A320-CL, A330 and A340, serving some of the world's biggest operators of these platforms.
"Our global operations will support the transfer from Honeywell to Ontic, with things kicking off at our Singapore facility to support the Asia region."
Ontic's existing radar capability means experts are on hand around the globe to support this product line, helping reduce aircraft downtime and ensure the continued safety of aircraft, crew and passengers.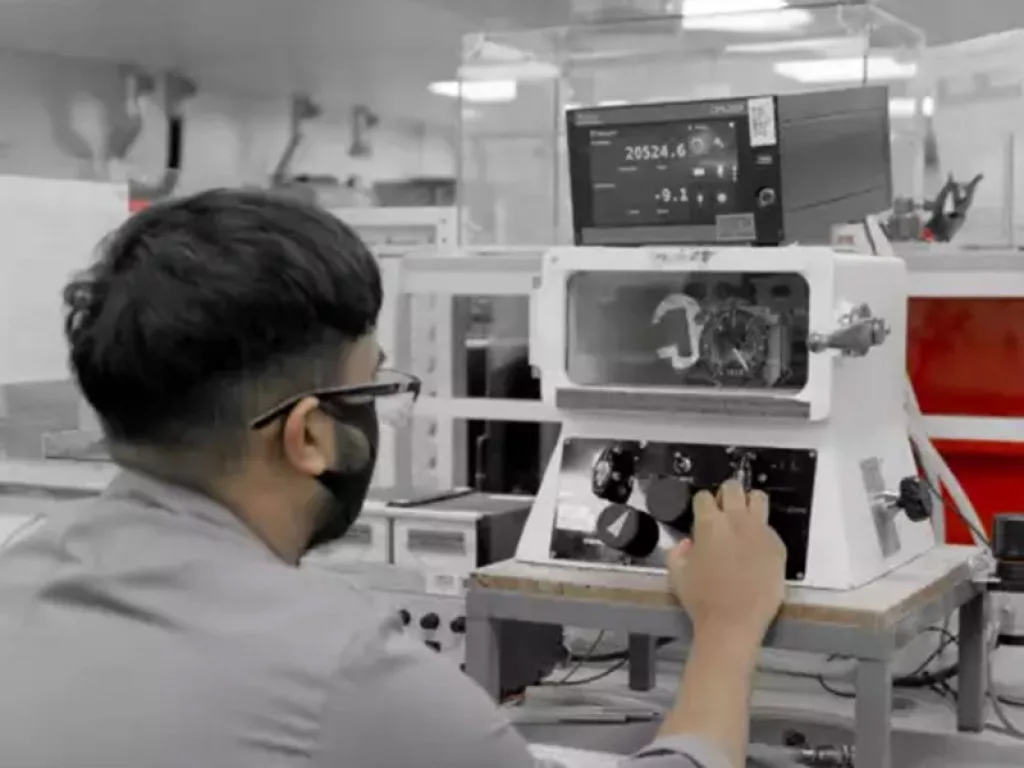 GROWTH ACROSS THE GLOBE
Ontic employs in excess of 1,000 people across three continents, with its main sites consisting of Chatsworth, Creedmoor and Plainview in the US, Cheltenham, Staverton and Bolton in the UK, and a manufacturing facility in Singapore. Today, Ontic is also looking to expand in its current markets.
One example of this growth was the company's agreement with US aerospace supplier Triumph Group which saw Ontic take on the existing Staverton facility, its people, and the select product lines associated with the site, thereby increasing Ontic's capacity, and adding to the success of its site in Cheltenham. The acquisition was part of a long-term strategy to expand the company's solutions offered to its partners across the industry and represents one of many developments for operations on the European continent.
"We have taken an important step to expand our footprint in mainland Europe," Pickford tells us. "We are looking to secure in-region licenses from France, Germany, Italy, and Spain. With this, we would anticipate setting up in-country manufacturing capabilities."
Ontic is undoubtedly going through a period of rapid growth, both organically as the company adds to existing sites, and through the acquisition of new licenses. Exemplifying this success is Ontic's recruitment drive; more than 130 people have been added to the company's Cheltenham and Staverton facilities this year alone, and Ontic is set to continue strengthening and growing its team of global experts.
"In the US, we have invested millions in our Creedmoor (North Carolina) facility to add an extra 20,000 square feet. This has allowed us to redevelop our production areas, add new meeting space and increase our office capacity," Pickford continues. "These improvements make it easier for us to support new business more efficiently. Whilst doing this, we've collaborated with North Carolina State University to combine research and experience to optimise space and maximise productivity."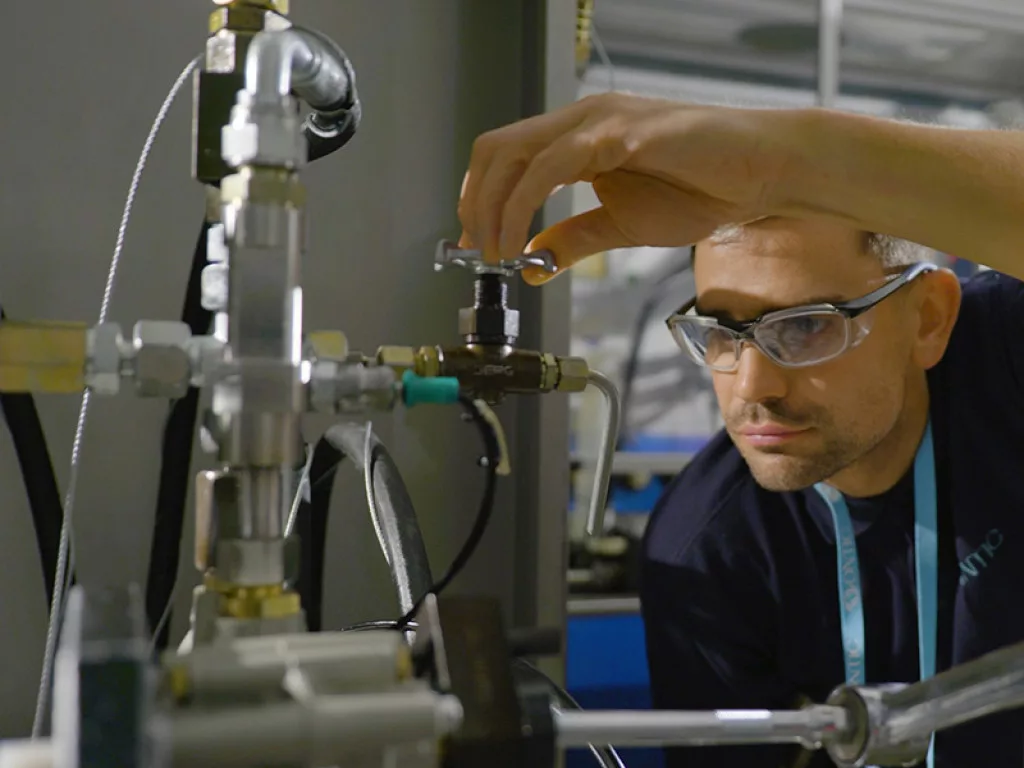 THE ONTIC FAMILY
As proven by Ontic's rapid team expansion, people are at the heart of the company. This people-centric theme not only reflects the company's core, but also extends to Ontic's global customer base, and the importance of maintaining positive, professional and beneficial long-term relationships.
"When we acquire a license, it is important for us to broker relationships with our end customer and that is why we have a team of customer services people around the business as well as a customer experience director. We regularly meet with our clients to understand their needs and ensure we are primed to support them," Pickford assures us.
"The wellness of our people is also critical, especially as we transition to a large company and welcome people from other companies into the Ontic family through acquisitions. Our people strategy aligns with what matters to our staff – both from a physical and mental wellness perspective."
Recently, Ontic introduced a menopause commitment for its employees globally, and across its operations, the company sets aside the time required to regularly talk about and reflect on how its employees are feeling, and what could be done to better well-being where needed.
"We make a point of talking about wellness at all times, and not just when there are awareness days, weeks and months, but we also leverage these opportunities to shine a spotlight on challenges our people may face," Pickford adds. "At Ontic, we say we are 'more than just the sum of our parts'. We really are focused on our people – they make Ontic what it is."
COMMITTED TO PEOPLE
This care is reflected in the company's success, not only operationally, regarding its growth and expansion, but also proven by milestones reached and recognition earned.
"We've had a very successful 2022! Following our win at the Insider Made in South West Awards, we will be making our way to the Insider Media National Finals in Liverpool in June 2023," Pickford says. "We have been recognised in the Best Companies awards as a top company to work for in the South West. In fact, just a couple of weeks ago we were listed 17th in the annual manufacturing Best Companies list."
Ontic is further undertaking a number of initiatives to grow and strengthen its expertise, including open days, career fairs and partnerships with organisations including STEM Returners. Traditionally, the STEM Returners programme offers 12-week placements to those in STEM careers returning from a career break or from military service, but Ontic recognises the value of experience, and so is offering four permanent positions at its Cheltenham site.
"Our early careers programmes are also important at Ontic," Pickford continues. "Last year, we increased our apprentice numbers by 300 percent and are looking to double this again this year – we also take on interns and graduates. In 2023, we are launching our US early careers programmes. In support of our US commitments, during National Apprenticeship Week US, we signed a proclamation to mark the 85th anniversary of the Apprenticeship Act.
"Finally, one of the benefits we are able to offer is global mobility. We have a number of graduates and employees who have made the move from the UK to the US or vice versa. Sharing their knowledge and skills helps us operate better as a global company."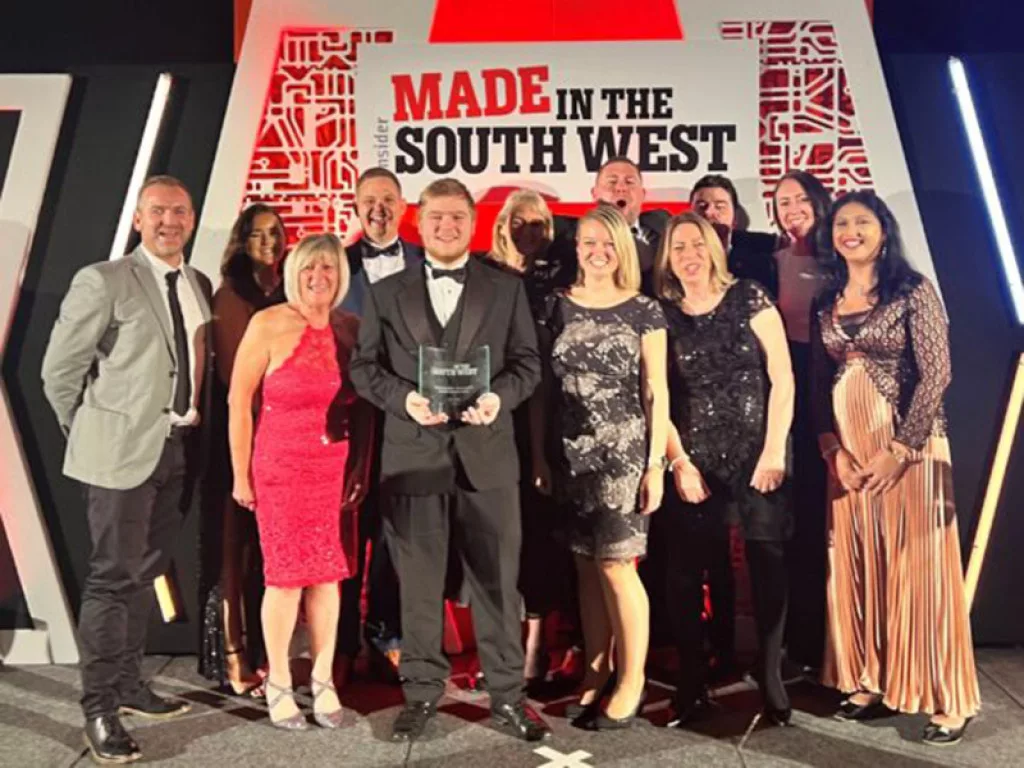 AEROSPACE AHEAD
For Ontic, the future of aerospace will continue to be defined by both excitement and challenge. According to Pickford, sustainability is a key driver for everybody involved in the industry, and fuel will form a major part of this.
The way Ontic manufactures is also likely to change with the advent of artificial intelligence (AI) and additive manufacturing (3D printing).
"Recruitment also presents a challenge with the current global skills shortage," he reveals. "This is why we are so committed to our early careers programmes and growing capability that can sustain the industry long into the future. As well as our own programmes to shape the next generation, we are also partnering with organisations including The Tomorrow's Engineers Code."
The Code, launched in 2020, is a commitment to work towards common goals to increase the diversity and number of young people entering engineering careers. Centred around four pledges, signatories commit to inspiring connection, driving inclusion, showcasing engineering and improving impact. With over 200 signatories and supporters – including the Department for Education, Network Rail and Shell – The Code is powered by Engineering UK.
"We will continue to work closely with our customers and licensors to ensure that our experts have the latest knowledge and capability to deliver the highest quality outputs moving ahead into the decade."