Wintech Façade Engineering supports the construction industry with the provision of independent, impartial, technical and façade engineering consultancy services. We speak to Paul Savidge, Managing Director of the company, to learn more
BEHIND THE FAÇADE
Rapidly approaching a prestigious 40th anniversary later in 2023, Wintech Façade Engineering (Wintech) leads the way in expertise for new build and refurbishment projects.
Its expert engineers look at building physics, thermal modelling, and the energy performance of façades, as well as providing specifications and detailed designs for contractors to follow and meet the necessary performance criteria supplemented with site monitoring to check on the installation quality.
Wintech is also deeply embedded in the sustainable transformation of the construction industry, being part of numerous technical industry committees such as the Centre for Window and Cladding Technology (CWCT) sustainability work streams and UK NZC task groups.
2022 was a busy period for Wintech, having recently opened an office in Edinburgh, a move which is just one of the latest developments in the company's current expansion programme, building on the advancement of a new larger flagship office in London and the expansion of its Wolverhampton headquarters. This underpins the continued growth of the business and underlines the group's commitment to building a market-leading façade engineering consultancy business across the UK.
We find out more with Managing Director, Paul Savidge.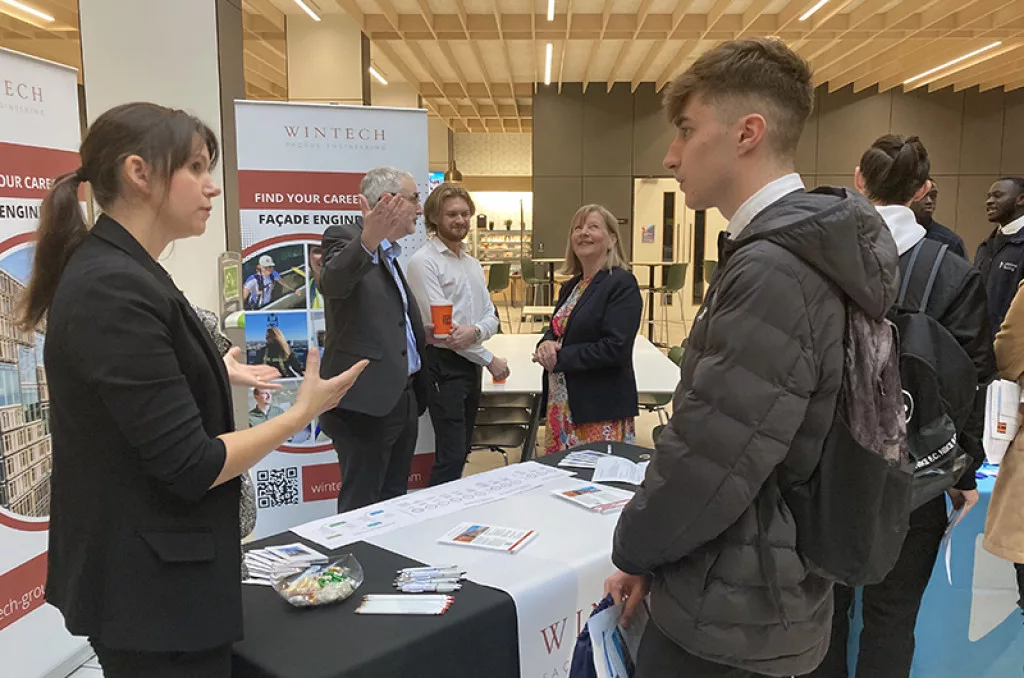 ---
Q&A WITH WINTECH
Firstly, could you briefly introduce us to Wintech?
Paul Savidge, Managing Director (PS): Building on four decades of success, the Wolverhampton group has grown into a strong company employing more than 100 industry experts in a range of specialist sciences and disciplines, focused on the aesthetic, environmental and structural challenges crucial to the successful completion of the building envelope. Wintech is now a recognised international centre of excellence for the science of façade engineering in what is fast becoming an integral part of the building process.
It's a really exciting time to be a part of the business as it enters a new phase of growth.
We are building upon our current core strength of façade engineering, but also looking to prepare the business to assist with the nation's net zero building transformation requirements. This includes sustainability and building energy advice for the mechanical and electrical systems, in addition to the envelope which is of course the building's primary energy modifier. The government has already committed to all new builds achieving net zero by 2030 and all existing buildings achieving net zero by 2050.
How does the company seek to improve cladding and façade standards across the UK?
PS: Across the UK there are 30 million homes that need to be upgraded to assist in achieving the UK's lawful obligation of becoming net zero by 2050. It is anticipated that to achieve this, all new builds should aim to be achieving net zero carbon by 2030. The built environment is responsible for 50 percent of the UK's carbon emissions in both construction and operation.
The challenge is unprecedented and requires a radical change not only for local authorities, but for the country as a whole.
Wintech's future strategy is to provide a dedicated business unit to assist in the decarbonisation of the existing building stock, in addition to our core consultancy work assisting in the façade construction of new build projects.
How does Wintech encourage talent attraction and retention, particularly in the context of ongoing labour shortages?
PS: Wintech approaches its 40th year in 2023, and one of the main core building blocks of the company has been investing in and developing our people. This includes providing vital support to our new starters as they begin their careers, and upskilling our existing talent has always been our priority. By sponsoring education for our employees, we send a clear message that we value our staff, and in doing so have increased our staff retention, created a talented team, and boosted productivity through the years.
Wintech has always understood the importance of contributing to a thriving industry, and with integrity at the heart of what we do, we understand that training and upskilling are necessary for Wintech to thrive and in turn support the industry and built environment.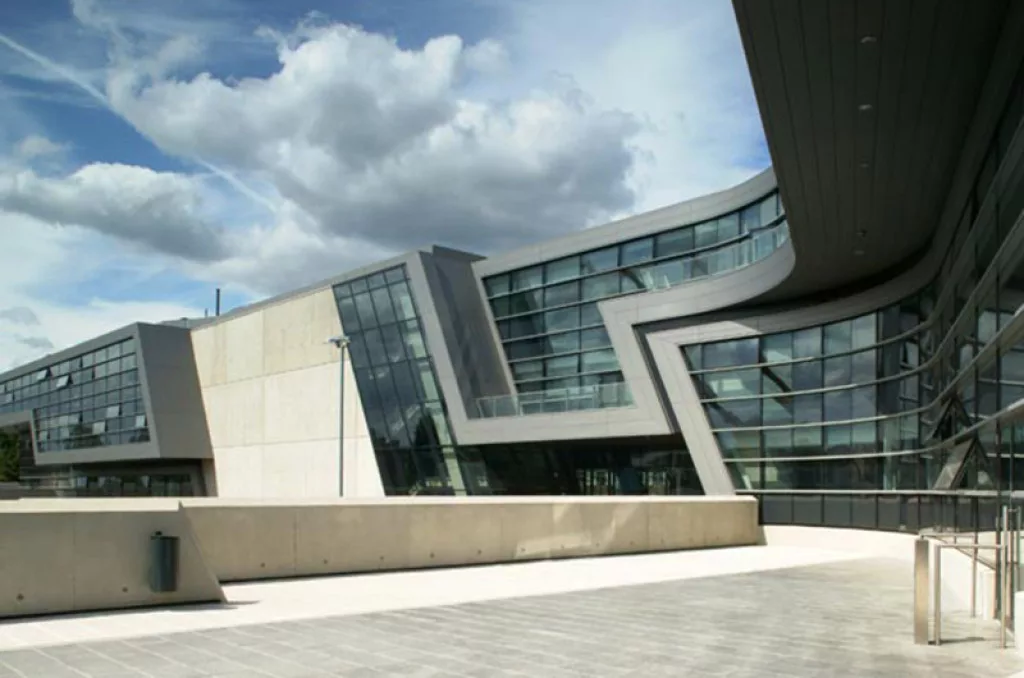 Why is Wintech particularly keen to drive recruitment amongst younger generations?
PS: Building upon Wintech's solid reputation of investing in education and upskilling has led to the creation of Wintech's MSc Façade Engineering Scholarship. Launched last year, the scholarship provides additional funding for those students who need it most, assisting aspiring façade engineers in accessing the education, skills and knowledge required to enter the field. As a company, we understand the importance of attracting the younger generation to the industry and removing the barriers to entry.
Wintech has a history of working alongside academia and has over the years collaborated with several universities, with some of our engineers stepping into the lecture theatres to share and raise awareness of the science of façade engineering.
Our workforce is diverse and one of the main roles of the company has been, and continues to be, supporting talent from all backgrounds to join the façade engineering profession.
The diversity within Wintech's workforce is further reflected in the more than 15 different nationalities represented across the company. Moreover, our commitment to representation has meant that 33 percent of our technical team is made up of women, and this has been increasing year after year.
Wintech Group is a dedicated engineering specialist in the science of façade engineering and design. The discipline also includes façade access, fire engineering and sustainability consultancy services from the early phases of building delivery strategic development to the building completion.