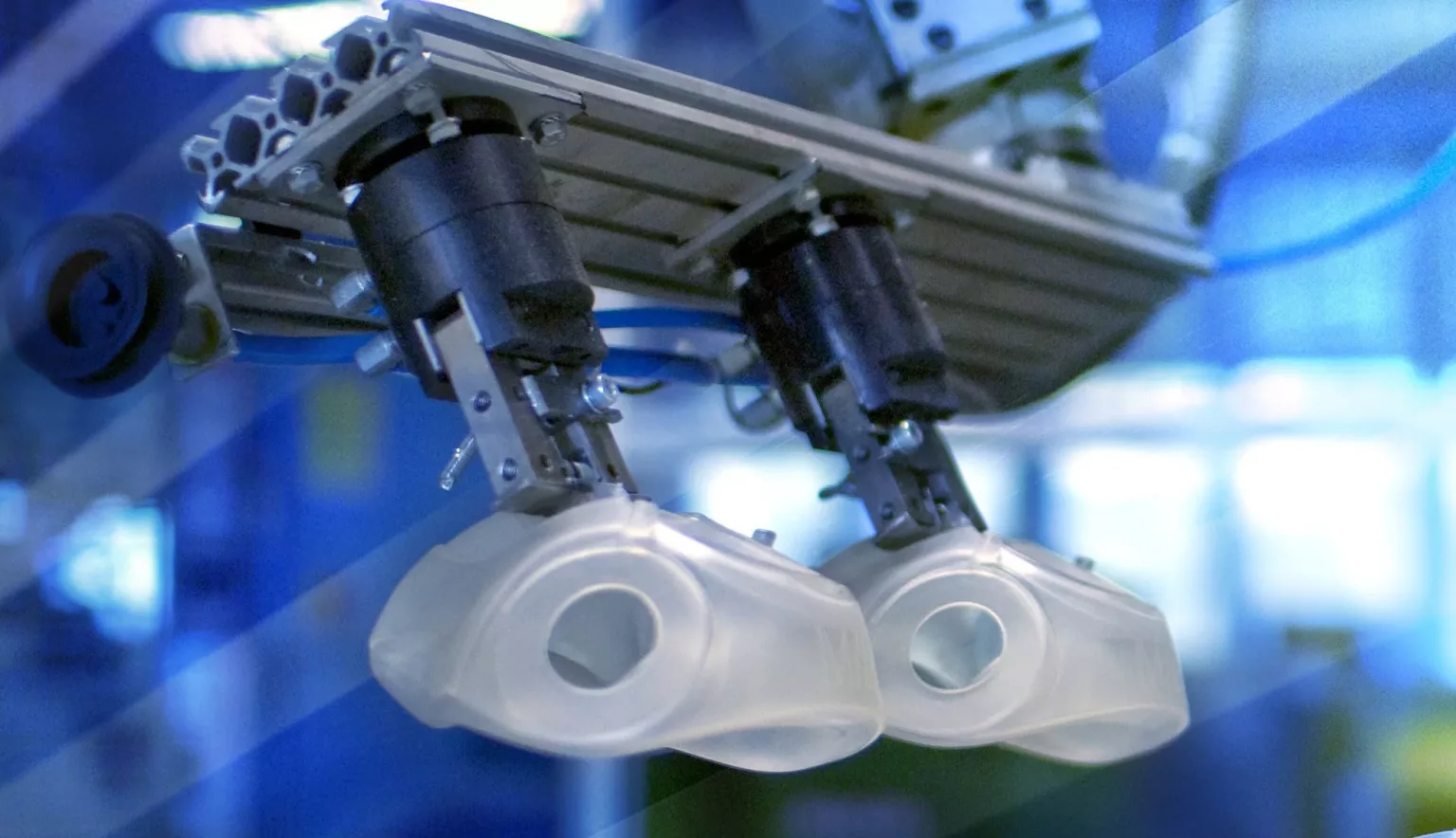 Versatility and Durability
For over a century, Teknikum has been at the forefront of the rubber industry, manufacturing quality products with a commitment to sustainability
Writer: Dani Redd | Project Manager: Matthew Taylor
The first recorded use of rubber – the natural latex that comes from the gum of the Hevea tree – was by indigenous South American cultures, who made rubber balls used in a ceremonial Aztec game, ollama, as well as footwear and bottles. Christopher Columbus and other European explorers became fascinated by the process – in the 18th century, Charles-Marie de La Condamine, first sent samples back to Europe.
Initially a subject of scientific curiosity, it wasn't long before chemists and inventors discovered the useful properties of the compound, including its ability to rub out pencil marks (hence its popular name, 'rubber') and its ability to function as a waterproofing agent for clothes when combined with naptha.
Fast forward to the present day and rubber compounds – which can be manufactured synthetically – are used in a vast array of products, from car tyres to firehoses, gloves to parts to radio sets.
"The European general rubber goods market (GRG) is an interesting playing field," explains Jani Hämäläinen, Group CEO at Teknikum. "There are more than 6,000 small and medium-sized players on the market, in addition to a few large ones.
"The GRG market continues to grow, and rubber is an excellent material to supply quality and durable products. Today, due to its versatile properties, it is used in all walks of life from households to space rockets."
Made in Finland
Teknikum is a company of Finnish origin that specialises in the design and manufacture of demanding polymer products and related services. Its history stretches all the way back to 1898, when it was known as the Finnish Rubber Factory, later merging with the Nokia Group. It has been trading under the name Teknikum since 1989.
In its current incarnation, Teknikum has four production plants in Finland and one in Hungary, alongside a sales company in Germany and a sales office in Russia. It employs around 600 people across these sites and has an annual turnover of 65 million euros.
"Our areas of expertise are product and service solutions for wear and corrosion protection, industrial hoses and hose assemblies for handling liquids and other materials, and customer-tailored and manufactured polymer products," explains the CEO.
Teknikum serves various industries internationally, such as industrial plants and original equipment manufacturers (OEMs). It consists of six different business units, and has a strong background in wear protection, respiratory mask components and polymer components for railways. The group is also renowned for its large-scale rubber hoses, used in industries such as mining and construction, and is continually researching and developing new products for the market.
"With our own rubber compounds production, we have excellent opportunities to meet the needs of our customers, and with a wide range of products, we are able to offer comprehensive customised solutions to our customers," Hämäläinen says.
"Thanks to our long history, the organisation has accumulated a huge amount of know-how, which we are able to offer to our customers both as products and related services," he adds.
The company was recently awarded a 'Made in Finland' Key Flag symbol for its industrial hoses and custom polymer products. This symbol indicates that a product has been designed and manufactured in Finland – it is associated with positive images of a product being safe, responsible, reliable, and creating local jobs.
"We are indeed proud of having the right to use the Finnish "Key flag brand" on our packaging and in our communication material, this has usually a high value, especially, for our domestic customers," explains Cebastian Doepel, Director of the Compounds BU.
"We Finns love our nature and we have a high standard of environmental responsibility. We are proud of our strong industrial roots and knowledge, which helps us to show up as an interesting counterpart not only for our customers but also for suppliers, employees and investors," adds Timo Kokkonen, Director of the Lining BU.
Teknikum's CEO stresses the emphasis that the group places on local production and sustainable principles.
"Sustainable development is a cornerstone of our renewed strategy, both in terms of the environmental, social and economic perspective. We have implemented numerous projects in recent years and in the Sustainability Roadmap just published, we will continue to sharpen our operations and set, for example, science-based targets for cutting emissions," he explains.
The group is heavily independent when it comes to raw materials, as it has its own compound factory. However, critical components such as reinforcements and packaging materials are handled by its suppliers.
"Choosing right partners is extremely important and Teknikum has a policy in sustainable and environmentally friendly solutions and subcontractors," explains Olkkonen.
The Compound BU also has a long-term relationship with nearby Tampere University. Many of the staff in its R&D department have studied engineering and chemistry at the university, and have completed their thesis work at Teknikum, continuing to work with the company after.
Teknikum values research and development. It is expanding towards smart solutions and IoT, for which new partners are necessary. Its goal: to be a forerunner in developing innovative solutions that create value for its customers.
Continuing to Develop
Each of Teknikum's business units has ambitious goals for the upcoming year. Hoses BU aims to increase sales, preferably with 10 percent organic growth, in Nordic countries, Russia and Germany.
"Creating more efficient sales channel is the key to success. We must become more known for Teknikum's high quality offering, especially within material handling and petrochemical solutions," adds Olkkonen.
The Lining BU will also focus on profitability, making investments into its products and services. Meanwhile, the Moulded Products BU will be embarking on some important OEM projects next year.
All units have a commitment to developing new products and doing so in a sustainable manner.
"We will continue even more to focus on developing new compounds with recycled and sustainable raw materials and changing the ingredients of existing compound recipes with more environmental ingredients With some customers we are exploring the possibility of grinding their compound material waste into pulverised form – we would re-use it as much as possible in the new compound we would produce for them," explains the Director of Compounds BU.
All in all, Hämäläinen and his management team are optimistic about what 2021 and beyond has in store for Teknikum.
The CEO concludes the conversation by reiterating his desire to continue modernising the company.
"I believe that biggest trends impacting general rubber goods industry are Industry 4.0 through automation, 3D Printing and Big Data, as well as sustainability through developing new and improved materials and use of secondary raw materials," he says.
VIEW Teknikum BROCHURE