When it comes to design and engineering, stadia have taken centre stage for Maffeis Engineering. We find out more with Massimo Maffeis, CEO of the multi-disciplined Italian firm.
STANDOUT STADIUMS
Sport is a theatrical spectacle, and stadiums are the ultimate box office.
From football grounds to tennis courts and multi-purpose sports arenas, Maffeis Engineering (Maffeis) specialises in consultancy services for the design of niche, complex buildings and structural systems.
Based in Solagna with 12 more branches spread across the world, this Italian engineering firm also provides services for civil and commercial buildings, industrial facilities, and other types of infrastructure such as façades and bridges.
Services range from project conception to project handover, covering engineering disciplines that include steel and cables, tensile structures, façades, bridges, timber, geotechnical, foundations and marine works, and mechanical/retractable structures.
"Most of our work is done worldwide; last year, close to 90 percent of our jobs were generated around the world," states Massimo Maffeis, the CEO of Maffeis, whose leadership skills have allowed him to successfully lead a large design team on both a technical and managerial level.
Indeed, employing over 180 professional architects, civil, mechanical, façade and structural engineers, Maffeis' unique blend of engineering excellence and construction sector expertise has allowed the company to successfully deliver projects in 38 countries worldwide.
The broad range of professional design and engineering services offered by the team at Maffeis is supported by highly motivated in-house software developers, draftsmen, and well-organised office staff.
Having worked on important projects that involve fabric, ETFE and PTFE for more than two decades, stadiums and arenas are now very much the focus for Maffeis, whose highly qualified structural engineering team specialise in the likes of retractable roofs, facades, structures and moving mechanical systems.
"We are very well subdivided into different niche markets. Right now, our core business has expanded to stadia and arenas, that is really where we have major expertise."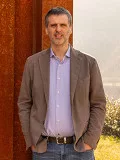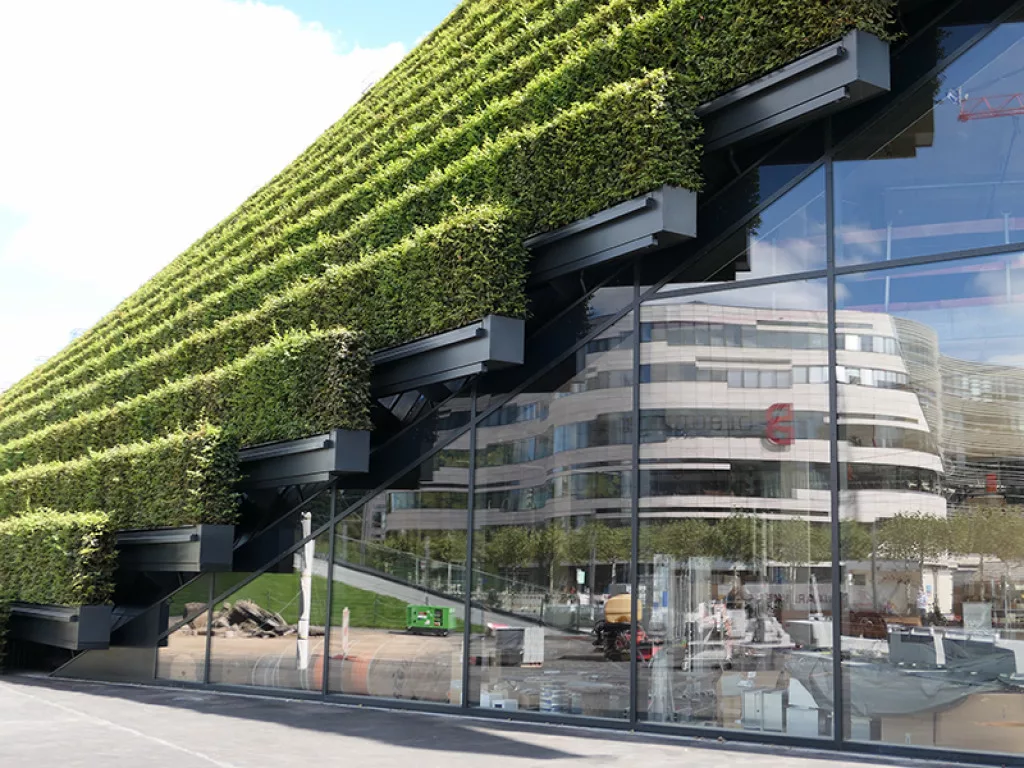 WORLD CUP PROJECTS
As a leader in the field of stadia and arenas, Maffeis contributed to the structural engineering of eight football stadiums for the 2018 and 2022 FIFA World Cups in Russia and Qatar, respectively.
Maffeis' expertise in tension structures and membranes resulted in the company being appointed to redesign the roof of the Khalifa International Stadium, Qatar's oldest and most historic stadium with a capacity of 40,000 people and venue for eight matches at the upcoming World Cup.
Part of the existing stadium was dismantled, and the new lightweight spoke-wheel system and PTFE-fiberglass fabric roof was designed to cover the bleachers, whilst a single-layer EFTE 'half-moon' roof portion was added to the cable net roof to improve the natural growth of the turf.
Maffeis has also helped to complete the structural design of brand-new venues purpose-built specifically for the 2022 World Cup in Qatar, most notably the Al Janoub Stadium.
Boldly futuristic in shape to mirror the innovative, ambitious spirit of Qatar, Al Janoub Stadium's roof structure consists of four main steel arches confined by an outer ring truss.
The unique, retractable roof provides shading to spectators before matches, whilst enabling the ground to properly precool.
The scope of Maffeis' work was extended to all structural components of the stadium, including the concrete bowl and dismountable steel structures for the upper tiers of Al Janoub Stadium.
"We are working on several World Cup stadiums, and to do that we are also pushing a lot of R&D investment related to software development and optimisation tools," notes Maffeis.
"We are working on several World Cup stadiums, and to do that we are also pushing a lot of R&D investment related to software development and optimisation tools"

Massimo Maffeis, CEO, Maffeis Engineering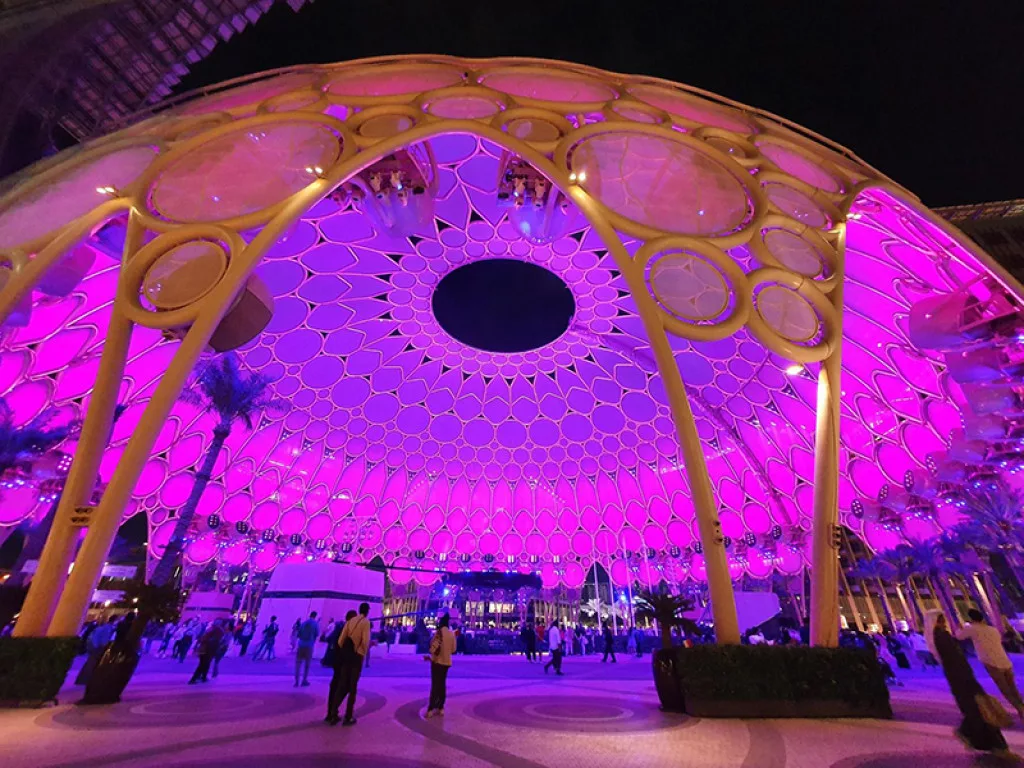 ONE SINGLE MODEL
One of such tools is the company's One Single Model (OSM) framework, an innovative system that aims to seamlessly integrate the different design stages. This approach implements parametric design tools and data to reduce the amount of architectural and structural design uncertainty by running iterative analysis and improving project collaboration and execution.
The main advantage of OSM, compared to traditional design processes, is the reduction of design cycle latency and the allowance of further analysis integration, enabling the evaluation of more design alternatives. This reduces the chance of mistakes and integrates engineering knowledge into the creative process, right from conception.
OSM allows for an unlimited, automated exchange of information throughout all phases of the project, and based on custom software developed in-house, the process is highly customisable and adaptable to client requests.
By creating automation in the workflow between different software during the design process, it is also possible to increase design options for architects, while at the same time reduce design and construction time, optimise the use of materials, and improve construction safety.
"We develop our own tools that only we are using internally. With OSM, it is very easy to interact, modify and run different analyses simultaneously in real time," Maffeis observes.
This unique analysis methodology is based not only on Maffeis' extensive experience of working with contractors and manufacturers, but also on the comprehensive use of parametric modelling and visual programming for all stages of design.
Parametric modelling, an algorithmic approach that allows specific variables or parameters to be manipulated to alter the outcome of an equation, was applied to the Museum of the Future in Dubai, one of the most complex construction projects ever attempted and an otherwise impossible undertaking.
The Museum of the Future reflects Maffeis' commitment to designing the most extreme structures, by means of cutting-edge software that it develops to deal with the engineering challenges it faces and solves every day.
In Australia, meanwhile, Maffeis recently developed the tender solution from concept up to design development for the ANZ Stadium, one of the country's busiest sports and entertainment venues and a powerful icon of the Sydney landscape, while also developing its erection methodology through 4D analysis.
"We are not like a standard engineering company. We are involved in special projects where we are pushing our competencies, so we invest a lot to try and optimise our workflow and develop our own tools," says Maffeis.
"Iconic, landmark projects are something that we are very keen to get involved in, and there is now a natural synergy between Maffeis and complex engineering challenges. Luckily we have built a good reputation, and this means it is easier to do so."
One truly pharaonic and iconic project is the Al Wasl Plaza, the beating heart of Dubai Expo 2020 in which Maffeis had the privilege of designing the method statement and steel pipe connections.
"Al Wasl Plaza was another important job for Maffeis, where we were involved in the design, erection and engineering of glulam works."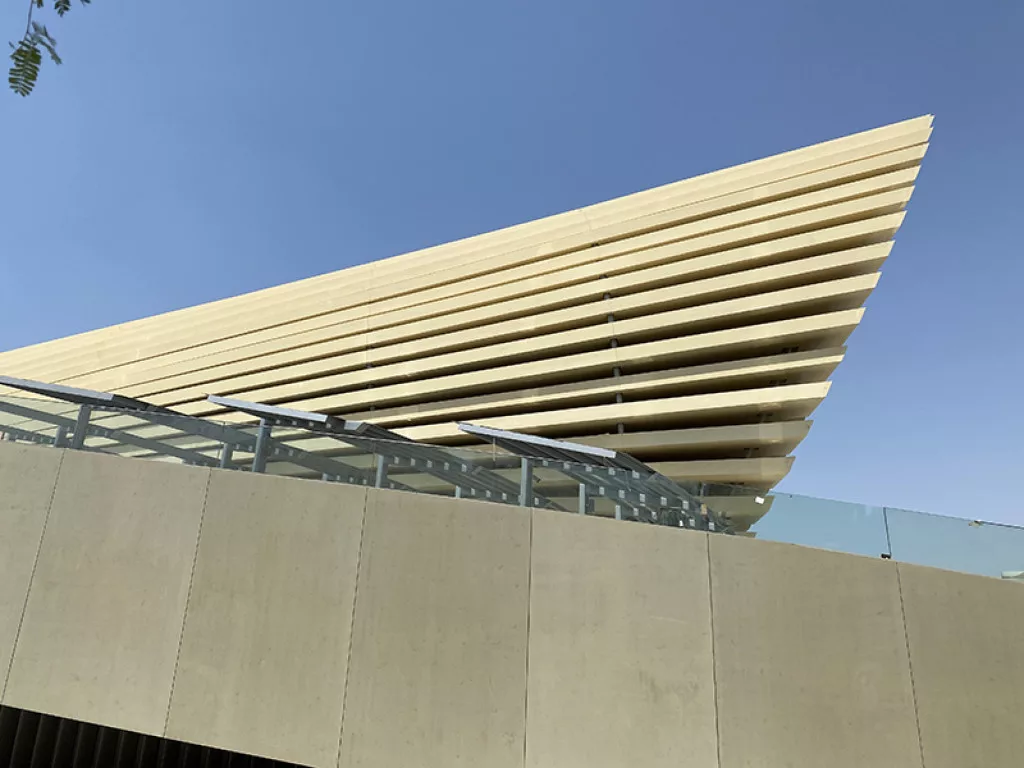 SUSTAINABLE STRUCTURES
Also dedicated to façade engineering, Maffeis specialises in the design of sustainable building skins and advanced curtain wall systems, able to design any building envelope system no matter how complex it is.
"We are not a generalist engineering office; we service difference niche fields, and we are really specialised in what we do," emphasises Maffeis. "This is also with a view to reducing risk, because sometimes we are very busy with our core business of stadia and arenas, and sometimes we are busy with façades."
Maffeis adheres to all modern façade requirements, focused on innovative solutions to architects' design concepts. No matter how innovative Maffeis' façade consultancy services are, however, they are always based on sound design and engineering principles.
Nowhere better is this demonstrated than at Europe's largest green façade, Kö-Bogen. In collaboration with Frener & Reifer, a full-service supplier for premium façades and special constructions worldwide, Maffeis executed the full design of the façade and roof system of this challenging project with inclined and curved façades, two of which are completely green and planted with hornbeam hedges.
Elsewhere, in London, Maffeis is involved in the façade engineering for The Forge, the UK's first net zero carbon commercial building offering innovative solutions to the climate crisis.
"We are involved in projects from a structural point of view, as well as from a sustainability perspective," Maffeis explains. "Structural aspects such as the façade are at our core, but most of all we are looking into the embodied carbon assessment of every solution that we do, from construction through to the end of a structure's lifecycle.
"Embodied carbon assessments are being integrated into our projects through our OSM, to make sure that they have a positive impact on the environment."
Sustainability is a key area of Maffeis' operations and this not only stems from an environmental point of view, but also the sustained continuity and longevity of the company going forwards, for example through the co-division of shares with employees.
Having been CEO for more than two decades, Maffeis himself recognises the need to guarantee the future of the company and the people working there. "We have to build something for our employees that can proceed without me in the future, I think that's the most important thing," he acknowledges.
"Our main goal ahead is to guarantee the sustainability of Maffeis based on environmental and socio-economic principles, enlarging the management of the company to guarantee the future of the families that depend on our work and our decisions."
A fortress of stadia and façade engineering, Maffeis is certain to ensure engineering excellence in this niche, specialised industry for years to come.