Rudolf Urbánek, CEO, and Zsolt Nagy, CTO, discuss the evolution of broadcasting technology, transition to Towercom, and the company's role in Slovakian society.
BROADCASTING FROM BRATISLAVA
Spreading information and entertainment throughout Slovakia.
Since 1926, this has been the purpose of Towercom, one of the country's main telecommunications (telecoms) providers based in the capital city of Bratislava.
A traditional company with almost 100 years of experience, Towercom operates a nationwide terrestrial television and radio broadcasting network, providing coverage for almost all households nationwide.
More and more, to complement its rich history in Slovakian telecoms, the company is also investing in new business lines with major mobile network operators (MNOs) on the market and actively seeking new opportunities.
"Respecting our tradition and legacy, while investing in disruptive new business opportunities and developing new capabilities and competencies, is the main challenge," opens Rudolf Urbánek, CEO of Towercom.
Urbánek has always been fascinated by technology and how it can be applied to help make people and businesses more successful.
He is equally interested in the execution of business transformations, as adapting to constantly changing environments has become a necessity.
"The fact that Towercom was in need of dramatic change, combined with my personal decision to relocate back from Prague to my home country of Slovakia, led to this current journey," Urbánek reflects.
The cultural shift that is currently happening at Towercom is impacted by the need to explore new opportunities while respecting its legacy.
This is combined with the fact many younger colleagues have recently joined the company with different expectations for flexibility, growth, and purpose-driven activities and projects.
"You can have a vision, a great strategy, and company goals, but if the CEO is not role modelling the desired outcome and demonstrating this with even the smallest activities, it does not really work," observes Urbánek.
EVOLUTION OF DVB
5G Broadcast technology is currently considered a possible evolutionary continuation of digital video broadcasting (DVB).
DVB – Terrestrial (DVB-T) is one of the simplest ways to receive television broadcasts in Slovakia, and thanks to Towercom's extensive network of transmitters and converters, the company is able to cover 99 percent of the population.
However, the specificities of 5G Broadcast predispose it to become a widely used standard for broadcasting in the future.
From the point of view of the 5G Broadcast network operator, the technology is hugely advantageous. Firstly, it makes use of high-power high-tower (HPHT) infrastructure to broadcast a single data stream.
All mobile devices within the coverage area of an HPHT transmitter can receive the programmes distributed via this data stream. As the signal is only distributed to devices once, there is no excessive network utilisation, which means the quality of the programmes is not reduced.
5G Broadcast, therefore, allows an unlimited number of users to be reached with a single data stream without sacrificing quality.
"If we follow the trend that the television viewer is moving away from the TV screen in their living room to mobile devices, 5G Broadcast is a suitable successor to today's DVB – Second Generation Terrestrial (DVB-T2) standard," outlines Zsolt Nagy, CTO of Towercom.
The volume of transferred data saved in a broadcast or multicast transmission is also greater than, for example, standard unicast.
"Last but not least, since 5G Broadcast technology can be implemented in the end device at the middleware level, it represents the technical convergence of classic broadcasting and mobile services," Nagy notes.
"5G Broadcast has significant potential for broadcast network operators in general."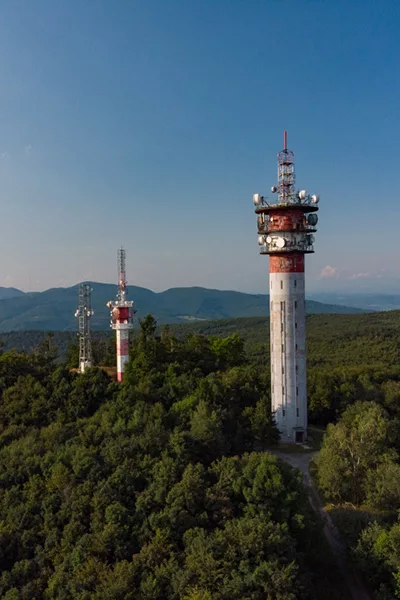 TECHNOLOGICAL DEVELOPMENT
As in any telecoms business, a functioning supply chain is key to both company operations and technological development.
It is necessary to be on top of technological development in Towercom's core business, i.e., broadcasting and operating its infrastructure.
Technological trends need to be planned via feasible roadmaps stretching several years into the future, and this could not be done without reliable long-term business partners.
"In this respect, it is natural that supplier relationships are one of the critical cornerstones of our success in implementing any new technologies," Urbánek emphasises.
To enable the success of its everyday operations, Towercom relies on its network of suppliers to provide necessary and timely services to the required quality standards.
"The process would not work without mutual trust, which in the long term has the potential to transform into a mutually beneficial relationship," he continues.
"If that relationship is missing, the risk of quality issues increases, which can ultimately result in a change of supplier."
ROLE IN SLOVAKIAN SOCIETY
As one of Slovakia's main telecoms operators, Towercom is equally aware of its role within society.
The company has partnered with The Duke of Edinburgh's International Award, a renowned global framework for non-formal education and learning, to nurture future talent.
More than ever, Towercom believes that education plays a key role in deciding what information has value and reflects the true state of affairs.
"We collaborate with schools and tertiary education pathways as part of our diversity and inclusion strategy," adds Urbánek.
This includes a new collaboration with an IT secondary school in central Slovakia, in which the company is hosting practical training for four students over the next 12 months.
Towercom also supports the most vulnerable in society, including children, with clothes collections organised every year for an orphanage in central Slovakia.
The company has additionally fundraised in support of neighbouring Ukraine during the ongoing conflict with Russia, recognising the economic challenges that have sadly been caused as a result of the invasion.
"We empowered our employees to spend enough time for volunteering activities, providing humanitarian aid and helping to mitigate the impacts of the current situation in Ukraine on citizens and local businesses," Urbánek reveals.
Last but not least, Urbánek highlights how Towercom cares for the environment and planet, citing the company's commitment to achieving net zero by 2040, with an interim target of reducing emissions by 46 percent by 2030 versus the 2019 baseline.
"The 2040 abatement measures address significant decarbonisation of around 95 percent of baseline emissions," he states.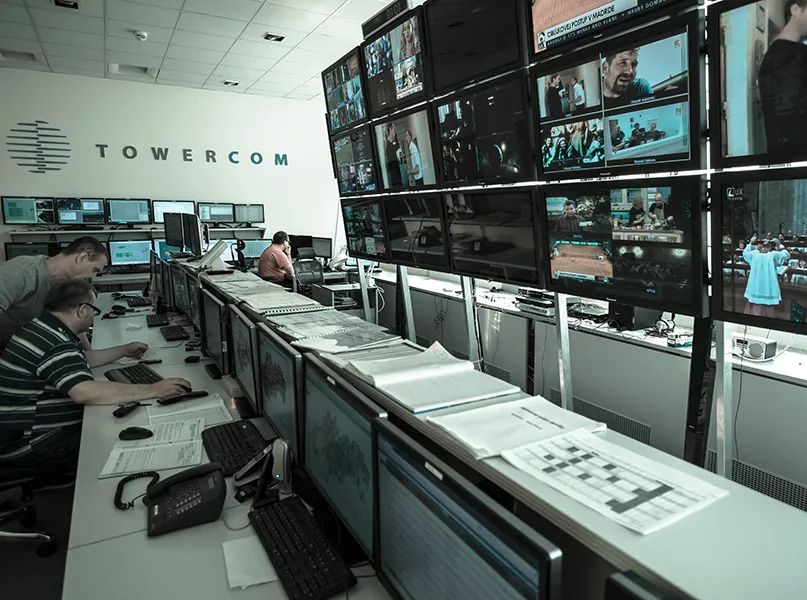 FUTURE EXPANSION
The expansion of Towercom's solar and wind energy footprint going forward will not only ensure the company becomes more sustainable, but also significantly decrease its external energy dependency.
"As we have recently seen with the energy crisis, it can hurt a lot when the markets go south," notes Urbánek.
Alongside this sustainable footprint expansion, Towercom is pursuing a unique nationwide presence in rural areas of Slovakia, with the goal of growing the business.
Indeed, after securing its legacy business earlier this year with longer-term contracts, the company is currently working on expanding its Towercom business line with all major MNOs on the market.
Another internal project that Towercom continues to work on is the digitalisation of its processes and inventory.
The company is also investing in its commercial data centre and further professionalising its services in order to constantly provide a superior customer experience, as it has done for just under a century.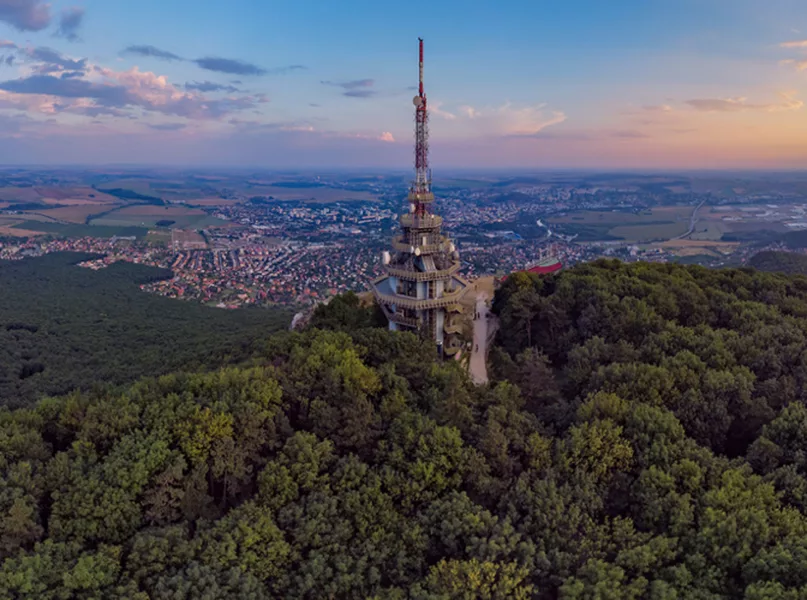 TOWERCOM PARTNER