Three is delivering better connectivity across the UK, as it prepares for a transformational merger that will create one of Europe's most advanced standalone 5G networks.
THE MAGIC MOBILE NUMBER
It has been two decades since the UK's first 3G-only network was launched, laying its foundations as the network that was born to be different.
Three was founded in 2003 to challenge the mobile industry, and now covers 99 percent of the UK with its combined 3G and 4G network, carrying 28 percent of mobile data traffic in the country.
The average Three customer, of which there are 9.3 million, uses 3.5 times more mobile data than the industry average, and with more spectrum exclusively dedicated to 5G than any other mobile network in the UK, they also benefit from a full, outstanding experience when using the next generation of mobile technology.
5G was launched in August 2019 by Three, who is the only operator able to meet the International Telecoms Union (ITU) 2020 standard for full 5G services.
It also lays claim to the UK's fastest 5G network, as recognised by Ookla, which allows people to experience, share, and enjoy the everyday moments that matter and is a testament to the progress of Three's £2 billion network and information technology (IT) infrastructure transformation.
As of July 2022, the transformation has delivered 5G mobile networking to 56 percent of the UK's population across 3,200 sites in more than 400 locations.
This means that millions of mobile, business, and home broadband customers across more than half of the UK's population can access superfast speeds, enabling them to live their digital lives to the fullest and delivering on Three's promise of providing better connectivity every day, for every customer.
The company is also upgrading its 4G network as part of the £2 billion transformation, with thousands of sites serving millions of customers already able to benefit from speeds up to 150 percent faster.
It comes as Three announced plans to completely switch off its 3G network by the end of 2024, in a move that will allow the company to focus investments and spectrum resources on further improving the 4G customer experience whilst rolling out 5G.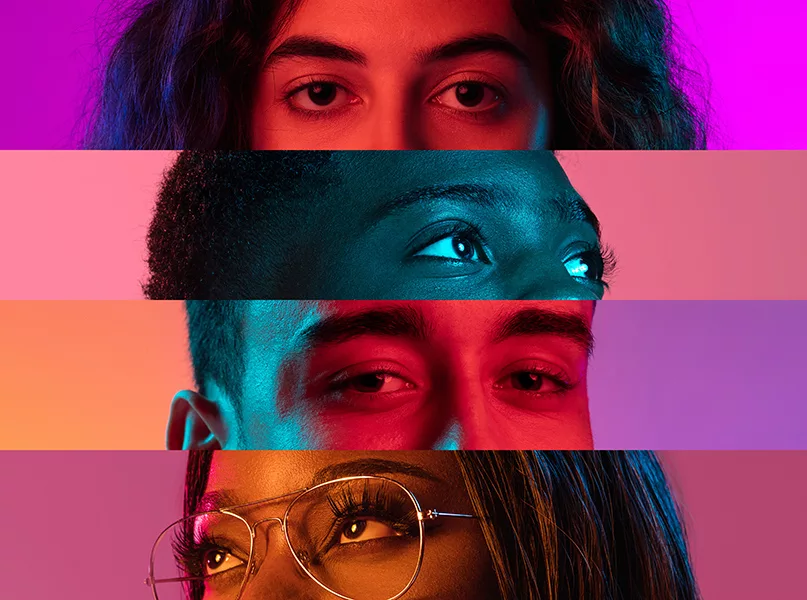 LANDMARK MERGER
Amid the ongoing network and IT infrastructure transformation, another major recent announcement in June 2023 detailed the merger of Vodafone and Three's UK telecommunications businesses.
From day one, millions of Vodafone and Three customers in the UK will enjoy a better network experience with greater coverage and reliability at no extra cost.
The combined business will deliver up to a six-fold increase in average data speeds for customers by 2034 and invest £11 billion in the UK over 10 years to create one of Europe's most advanced standalone 5G networks, a vote of confidence in the UK and its ambitions to be a centre for future technology.
Delivering up to £5 billion in economic benefits per year by 2030, the merger will create jobs, give all schools and hospitals in the country access to standalone 5G by the end of the decade, and support the digital transformation of businesses in the UK.
New research from Three Business in March 2023, for example, has revealed that better connectivity among small and medium-sized enterprises (SMEs) in Birmingham and Manchester would contribute an extra £3.09 billion and £2.2 billion a year respectively to the local economies.
With growth front of mind, the majority of SMEs in these two cities said their business could grow faster if they had access to better technology, whilst almost half think they could be left behind because of it.
The merger is therefore set to enable the UK to deliver its ambitions for digital and economic growth, and fully support government objectives for a world-leading digital economy.
It will also create a third operator with scale to level what is a competitive playing field and increase competition to the UK's two leading converged operators, providing more choice in wholesale partners for mobile virtual network operators (MVNOs).
Fixed wireless access will be offered to 82 percent of households by 2030, complementing the merger's access to the biggest full fibre footprint in the UK.
The transaction, which is expected to close before the end of 2024 subject to regulatory and shareholder approvals, has therefore been described as great for customers, great for the country, and great for competition.
It will represent a major milestone for the two companies, who both currently lack the necessary scale on their own to earn their cost of capital.
Indeed, it has long been a challenge for Three to invest and compete, however, this merger will bring the necessary scale to deliver a best-in-class 5G network for the UK, transforming mobile services for its customers and opening up fresh opportunities for businesses across the length and breadth of the country.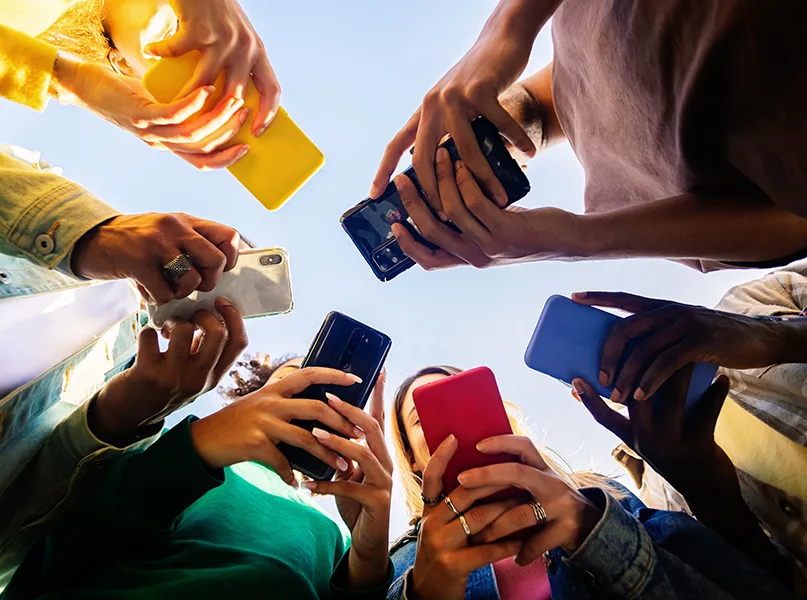 MEANINGFUL IMPACT
As well as building a better-connected world, Three is committed to creating a more sustainable and inclusive future.
Delivering a fast and reliable network is one of three key areas that the company is focusing on to help it conscientiously deliver better connectivity, along with minimising its emissions and supporting and developing its people.
Three therefore takes its role within corporate social responsibility very seriously, as a major part of the UK's critical infrastructure.
Whether supporting communities that need it most or nurturing a culture of belonging and respect for its diverse group of employees, every step that Three takes as a business needs to have a meaningful impact.
The latest step was taken in June 2023 as Three was listed as one of The Times Top 50 Employers for Gender Equality, the UK's most highly profiled and well-established listing of employers taking action and making gender equality a key part of their business strategy at all levels.
A first-time inclusion for Three on the prestigious list, it demonstrates the company's commitment to addressing gender inequality in the workplace and shows it is taking important action.
It comes off the back of successfully narrowing Three's gender pay gap in 2022, due to the focus on improving the gender balance across leadership roles and continued efforts to ensure pay decisions are fair and consistent.
Conscious of the value a more diverse workforce can bring to the business, Three is targeting a 50/50 gender split in leadership roles, and this latest well-deserved accolade recognises the hard work and dedication of everyone at the company to ensure gender equality is a key priority.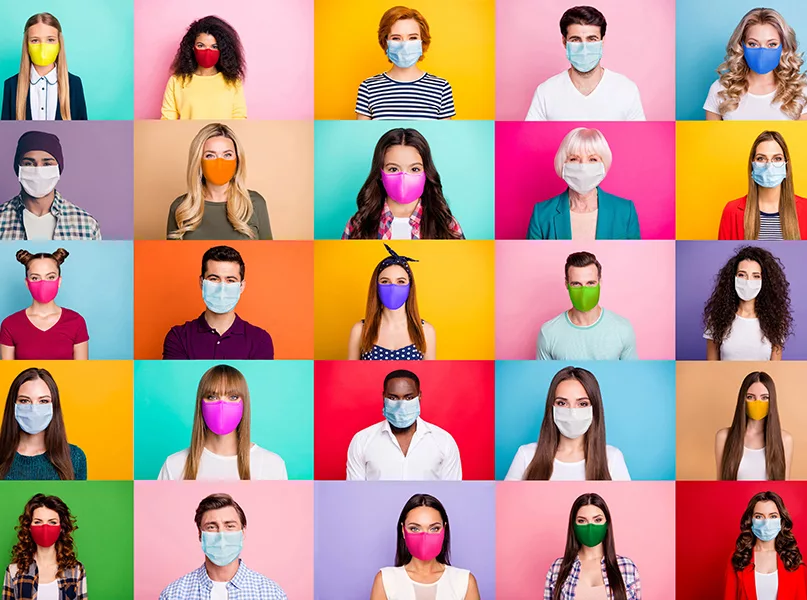 SUPPORTING THE NATION
Equally, the company is also incredibly proud of the charitable partnerships and campaigns it has formed, particularly with Samaritans, which are having a positive impact on wider communities and the lives of customers.
A three-year charity partnership with Samaritans was announced in 2021 as the COVID-19 pandemic was having a profound impact on the UK population's mental health.
The partnership is addressing these challenges, leveraging Three's technology, retail stores and expertise to help more people access emotional support 24/7, 365 days a year.
Three is likewise supporting its most vulnerable customers as part of its ongoing response to the cost of living crisis, which continues to put financial pressure on many.
With people in need of assistance more than ever, including access to affordable connectivity without restrictions, Three is committed to playing its part in the solution and launched a new social tariff through its sub-brand SMARTY in February 2023.
At £12 a month, the plan represents exceptional value for money, with unlimited data, calls and texts, and superfast 5G at no extra cost.
It is offered as a flexible monthly rolling plan which can be changed or cancelled at any time, giving customers complete control, simplicity, and value for money with no tie-in.
As it prepares to enter a new era, Three therefore continues to support the well-being and digital growth of the country.
THREE PARTNERS