The executive team at Heidi Chocolat tell us about the sweet taste of success for the chocolatier, where a positive zest of life is the key ingredient.
CHOCOLATE THAT INSPIRES
"Food is life, and life is good."
The year was 1994 when a passionate Swiss chocolatier and entrepreneur, set sail on a journey of exploration to share the secrets of Swiss chocolate production.
Heidi Chocolat has been inspired for more than 25 years by the story of Heidi, an innocent and curious girl from the Swiss mountains who is the hero of a book published in 1881 by Swiss author Johanna Spyri. The book is among the most well-known works of Swiss literature and one of the most translated books ever written, serving as the base for numerous movies and musicals. Heidi is a girl that loves nature, uplifts the mood of people and brings them together.
Heidi's positive spirit and outlook in the novel, which continues to inspire people to look on the bright side of life to this day, is embodied by the business – one of the largest chocolate manufacturers in Romania – which celebrated its 25th anniversary in 2019.
"My professional passion is to grow business, brands and people. I love seeing happy people and helping to make them happy," beams Managing Director, Peter Muller. "Chocolate is obviously a good business to be in to follow this personal mission, and it fits well into Heidi Chocolat's vision to inspire a positive zest of life by creating wonderful chocolate moments and making premium chocolate accessible to everyone. Chocolate where you see the good, taste the good, crafted with real natural ingredients inspired by nature.
"Working in an industry which puts smiles on people's faces, providing those little moments of happiness and deliciousness, and to work on new chocolate compositions is our motivation."
Since joining the KEX Group in April 2013, the Heidi Chocolat brand has developed into a leading local, premium chocolate player, expanding internationally to around 50 countries.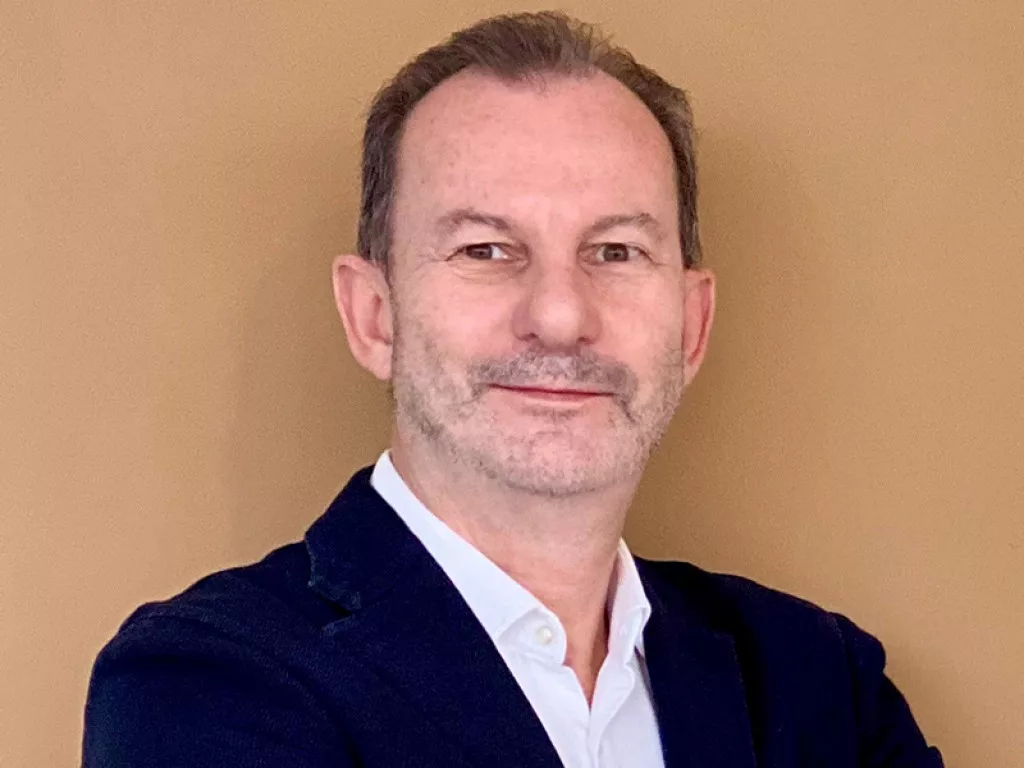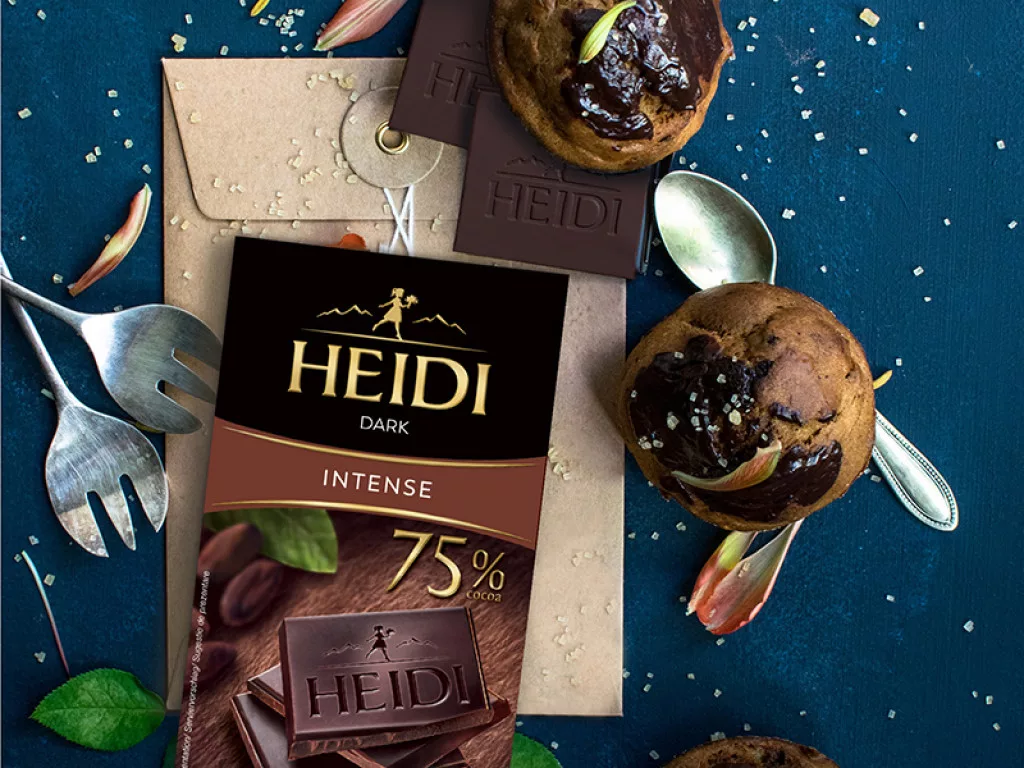 UNFORGETTABLE EXPERIENCE
As a rich source of antioxidants, minerals and nutrients, dark chocolate rightly qualifies as a superfood, reaping numerous health benefits ranging from skin protection and improved brain functionality to a reduced risk of heart disease when consumed in moderation.
Developed in response to this growing consumer trend, the vegan-certified Heidi Dark range was created using a special recipe that is rich in cacao content, with up to as much as 75 percent in the Dark Intense, 85 percent in the Dark Extreme and 95 percent in the Dark Supreme.
"Over the years, Heidi Chocolat developed this balanced dark chocolate which tastes intense but not bitter. The extra-thin tablet provides the perfect snap and an unforgettable chocolate experience," acclaims Mueller.
"The special recipe and format makes Heidi Dark in particular a well-loved offering for our consumers, as well as a winner in several blind taste tests versus other products," says IonutBaragan, Marketing Director at Heidi Chocolat.
Meanwhile, alternative varieties provide different experiences. Heidi Grand'Or, for example, delivers the perfect mouth-watering combination of caramelised, crunchy nuts and delicate chocolate. The caramelised and roasted nuts that are carefully placed on the surface shine golden, and unlike other offerings on the market, are not covered with chocolate, resulting in a special taste and crunch.
Another hero in the portfolio is Heidi Florentine, a handmade almond specialty inspired by a 17th-century recipe in honour of Florentine Queen Catherine de Medici, delivering a unique taste and a balanced, sweet crunch.
Those looking for a special gift can also depend on the chocolatiers from Heidi Chocolat to paint and decorate personalised chocolates, creating a true work of art worthy of any occasion.
Furthermore, Heidi Chocolat is well-known for its hand-painted and decorated seasonal figurines. From the magic of Christmas to the joy of Easter, the company captures the essence of wonder that comes during the festive seasons.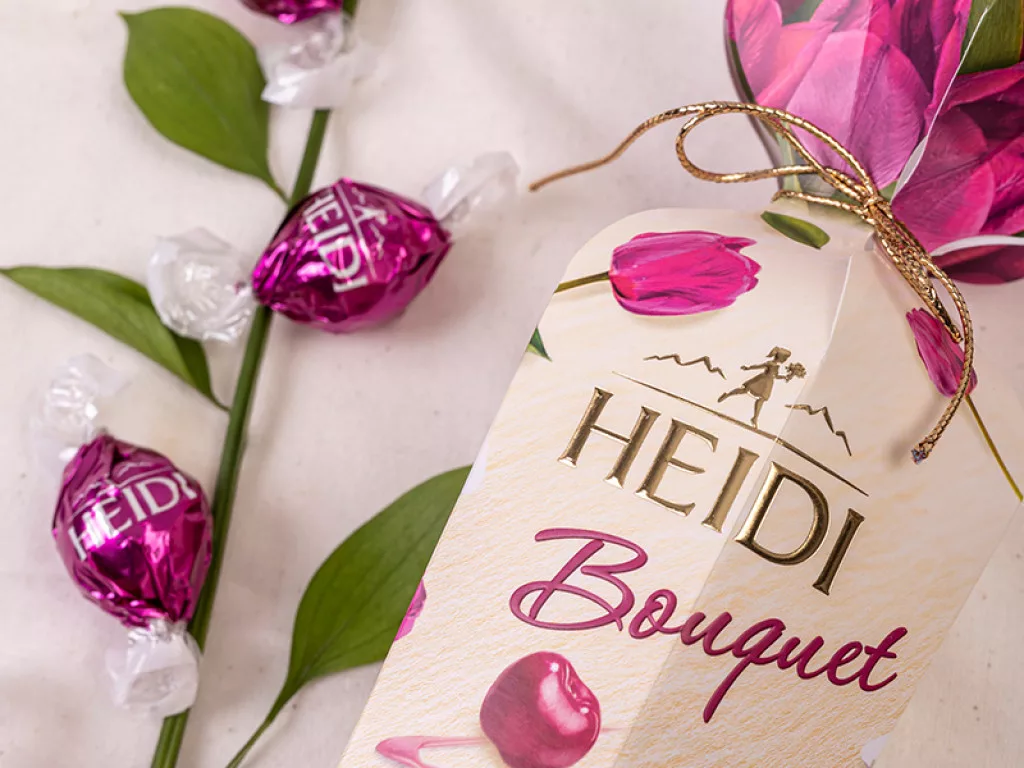 The world of Heidi Chocolat is also comprised of a truly unique product in Austria. Schwedenbomben are a Viennese specialty – chocolate-covered marshmallows with a fluffy foam produced from traditionally whipped egg whites.
The product was invented by Walter Niemitz in 1926, who created his first Schwedenbombenwith the help of a Swedish friend. "As no stabilisers or artificial ingredients are used, they are very delicate and have a short shelf life of only three weeks, meaning fresh products are always guaranteed for the perfect enjoyment," says Roman Bugl, Marketing Director Austria.
Schwedenbomben is truly loved and regularly ranks among Austria's top brands. It is therefore no surprise that Schwedenbomben workshops, which launched a few years ago at the Heidi Chocolat production site in Austria, have become a great success, attracting thousands of people every year.
Soon, there will also be a second workshop dedicated to Heidi Chocolat where people can make and decorate their own tablets, pralines and truffles.
This follows the chocolate workshops offered already in Lucerne, Switzerland and Bucharest, Romania, where families, friends and companies celebrate the fun of making chocolate. "While we are offering high quality premium chocolate, we also want to provide entertainment to our consumers because chocolate is fun," underlines Baragan.
"My professional passion is to grow business, brands and people. I love seeing happy people and helping to make them happy"

Peter Mueller, Managing Director, Heidi Chocolat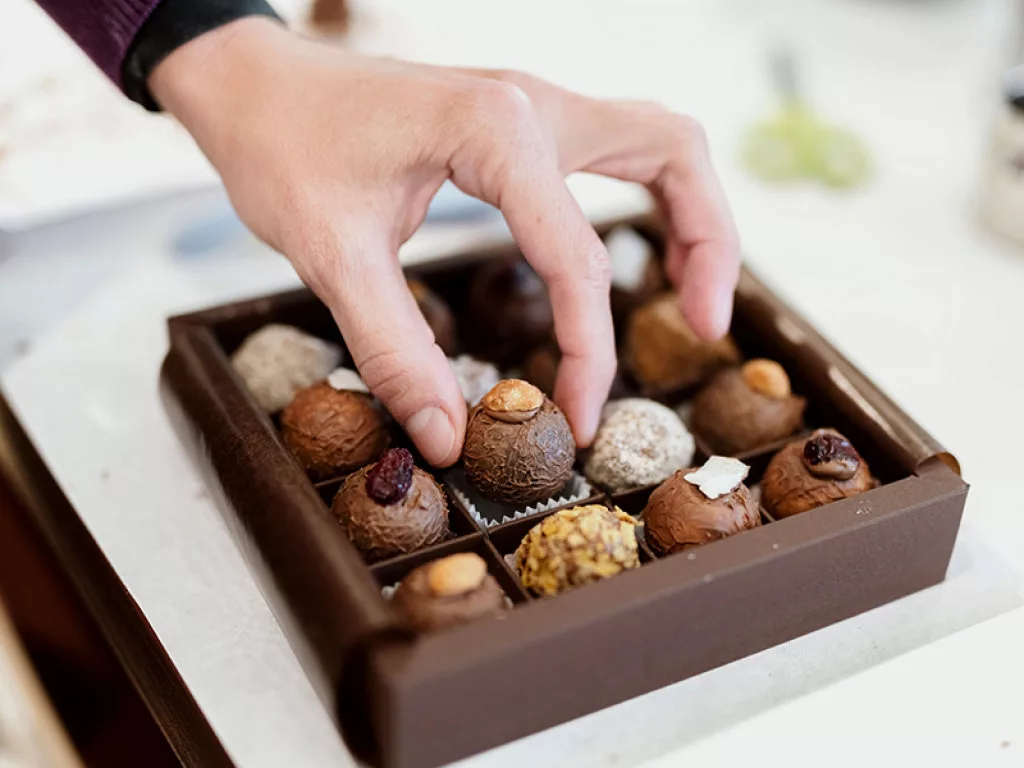 CHOCOLATE FOR THE SENSES
With a unique dedication to craftsmanship, Heidi Chocolat treats every piece of chocolate like a masterpiece, carefully selecting ingredients and combining them in unique recipes to deliver the complete sensorial experience of texture, flavour and colour.
High-quality cocoa beans and a wide variety of ingredients deliver a unique balance of intense cocoa taste with fruity or spicy notes, in a velvety-fine texture of perfectly thin dark chocolate.
"We combine the traditional chocolatier's craftsmanship and passion with a modern know-how of today's world. At Heidi Chocolat we value nature and natural ingredients which you can see and taste in the compositions," Mueller tells us.
Heidi Chocolat is very proud of its expert team of chocolatiers, who can also personalise products to cater for the gift economy. Whether it's for a loved one or friend, a birthday or wedding, a party or company event, customisation is a trend that Heidi Chocolat can easily accommodate through personalised messages or greeting cards.
At Heidi Choco World, the company's skilled chocolatiers take their artistry and knowledge to create new recipes, personalised tablets and special chocolate treats. Visitors can also join seminars for a one-of-a-kind experience creating their own special chocolates and packaging, as well as learning about the origins and history of chocolate.
"Together with family, friends or colleagues, this is an entertaining event where you can learn more about chocolate and create your own compositions under the supervision of our chocolatiers," Mueller outlines.
COVID-19 didn't stop the fun either, with Heidi Chocolat introducing online seminars during the pandemic to keep chocolate lovers entertained.
"The online seminars provided some togetherness throughout the difficulties of lockdown when opportunities to meet with family or friends were limited," says Bugl.
Earlier this year, Heidi Chocolat opened the first Heidi Chocolaterie in Vienna on MariahilferStreet, Europe's longest shopping mile, a unique concept where more than 150 chocolate specialties can be found.
As product innovation also continues to play a significant role, Heidi Chocolat will continue to deliver new formats and flavours whilst continuously reviewing new segments and developing trends.
"Our overall strategy is to further strengthen our position within premium chocolate compositions in Romania, in addition to expanding distribution to our core export markets," Mueller concludes.