Celebrating a century in operation, Taiyo Kogyo Corporation is both a veteran and innovator of tensile membrane construction. Yuki Nomura, President and CEO, discusses a landmark legacy and sustainable future.
THE PIONEERS OF MEMBRANE CONSTRUCTION
Membrane architecture is an art founded on the harmony between form and structure. Like the perfect architecture of a bird's wing, a membrane structure is centred on both elegance and longevity, leveraging the strength and resilience of tensile stresses.
Iconic landmarks such as the O2 in London (formerly the Millennium Dome), Denver International Airport and the Khalifa International Stadium in Qatar spring to mind. All these structures have one thing in common: Taiyo Kogyo Corporation (Taiyo) – an established global leader in membrane architecture for over a century.
"I firmly believe that our long-lasting success is based on the accumulation of trust and belief from our clients in our quality and commitment to executing and delivering outstanding results, achieved through the hard work and dedication of our employees and global partners," introduces President and CEO, Yuki Nomura.
Steeped in heritage, Taiyo was originally founded in 1922 as Nomura Tent Shokai, by Nomura's great grandfather, Kaneshige Nomura. After a turbulent period during the Second World War, the company was re-established in 1947 by the second generation of Nomura's in its current incarnation as Taiyo Kogyo Corporation.
Following in his family's footsteps, Nomura himself joined the company in 2008, climbing the ladder to become President of TSP Taiyo – the event planning and consulting group company of the wider Taiyo group, in 2017. It was only in March of this year that he stepped into the role of President of the wider corporation.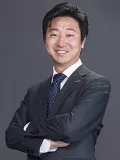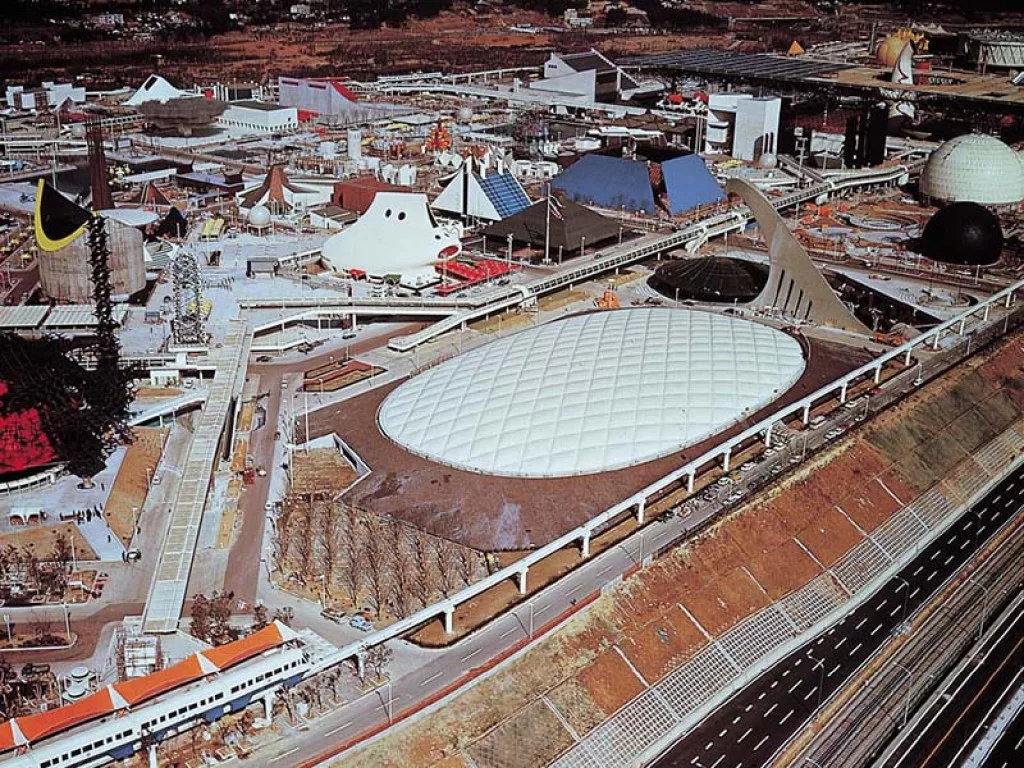 A VERSATILE ENTERPRISE
With wide-ranging expertise honed over its extensive legacy of operation, Taiyo specialises in the engineering, fabrication, construction and maintenance of membrane products, ranging from tensile membrane architecture to civil engineering solutions and logistic products.
"Our products are delivered to a wide variety of clients and customers, such as general contractors, architects, facility owners, event planners, government authorities, local governments, and private companies," Nomura explains.
Complementing the corporation's services are additional group companies, including TSP Taiyo, which specialises in event planning and consulting, and ACTIO, which manages the operation of events and facilities. In total, the entire group's operations amount to 34 companies across the globe.
"Taiyo Kogyo Corporation has more than 550 employees within branches and sales offices across Japan, and more than 4,500 employees within the whole Taiyo group worldwide.
"We also have global subsidiary companies in Europe (Taiyo Europe GmbH), Middle East (Taiyo Middle East LLC), USA (Birdair, Inc.), Australia (MakMax Australia), China (Shanghai Taiyo Kogyo), as well as in Cambodia, Thailand, Indonesia and Mexico," he elaborates.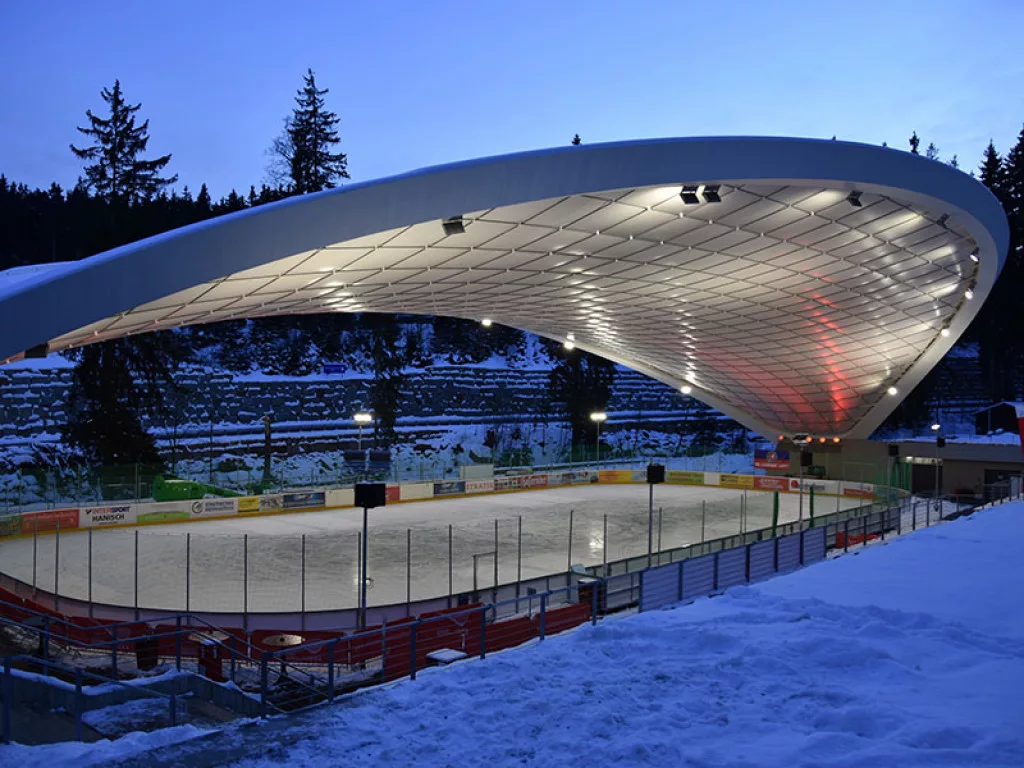 LANDMARK ACHIEVEMENTS
In its century of operation, Taiyo has embarked on a series of seminal undertakings and projects. With an unparalleled geographical footprint, this encompasses structures across the globe.
"We are the only company with membrane structures executed in all seven continents (including Antarctica)," states Nomura.
For Taiyo, this series of projects began with Expos, in designing and providing the structural housing for major international exhibitions. This started in Japan in the 1970s.
"The 1970 Expo held in Osaka was one of the major turning points of our company. Taiyo was tasked with delivering numerous membrane structures and pavilions for the exposition."
This included work on the USA Pavilion, which stood out as an air supported membrane structure. Taiyo's work on this particular building blazed the trail for the development and subsequent proliferation of air dome structures across North America in the years to follow, whilst changing the widespread perception of such constructions.
"Our work at this Expo changed people's image of membrane structures from being "temporary tents" to "permanent architecture"," Nomura shares.
Fast forward to today, and Expos continue to represent a major avenue of work for Taiyo.
"We are looking forward to the Expo 2025 Osaka Kansai. Our company has grown through our participation in many expositions in the past and I see this as an opportunity to give back to all those who have supported us," he says.
Other notable worldwide landmarks developed by Taiyo include the Tokyo Dome, the Yas Marina F1 racetrack structure and the Al Wasl Plaza Dome (the centrepiece of the recent Expo 2020 and the largest projection screen in the world) in the UAE, alongside the aforementioned O2 Dome in London and the Thyssenkrupp Elevator Testower in Germany (the tallest membrane structure in the world).
Nomura also cites the development of the Madinah Haram Piazza Shading Umbrellas on the piazza of Al-Masjid an-Nabawi in Medina, Saudi Arabia as another landmark project, particularly thanks to how this work enabled Taiyo to both grow and advance its technical capabilities. A highly advanced design, the automated retractable shading umbrellas are designed to provide a shaded area of 143,000 square metres with a high tensile strength to withstand weather conditions whilst sheltering hundreds of pilgrims worshipping underneath.
Stadiums are another major field for Taiyo, having worked on more than 120 venues worldwide, including Qatar's Khalifa Stadium, the La Peineta Wanda Metropolitano Stadium in Spain, and the Mercedes Benz Stadium in Atlanta, Georgia, US.
Reflecting the symbiosis of form and structure evident in any membrane design, collaboration and partnerships are the foundation of any Taiyo undertaking, regardless of scale.
"The construction of any unique structure relies on the synergy between several collaborators and partners. Together, these experienced companies, each in their field of expertise, can work towards bringing to the client excellent, reliable and durable solutions," comments Nomura.
"Among our partners, the most important ones are our clients: we ensure that we are present in every step of the life of their structures, supporting them not only during design and execution, but also through operation, maintenance and upgrades necessary during its use."
"Our long-lasting success is based on the accumulation of trust and belief from our clients in our quality and commitment to executing and delivering outstanding results"

Yuki Nomura, President and CEO, Taiyo Kogyo Corporation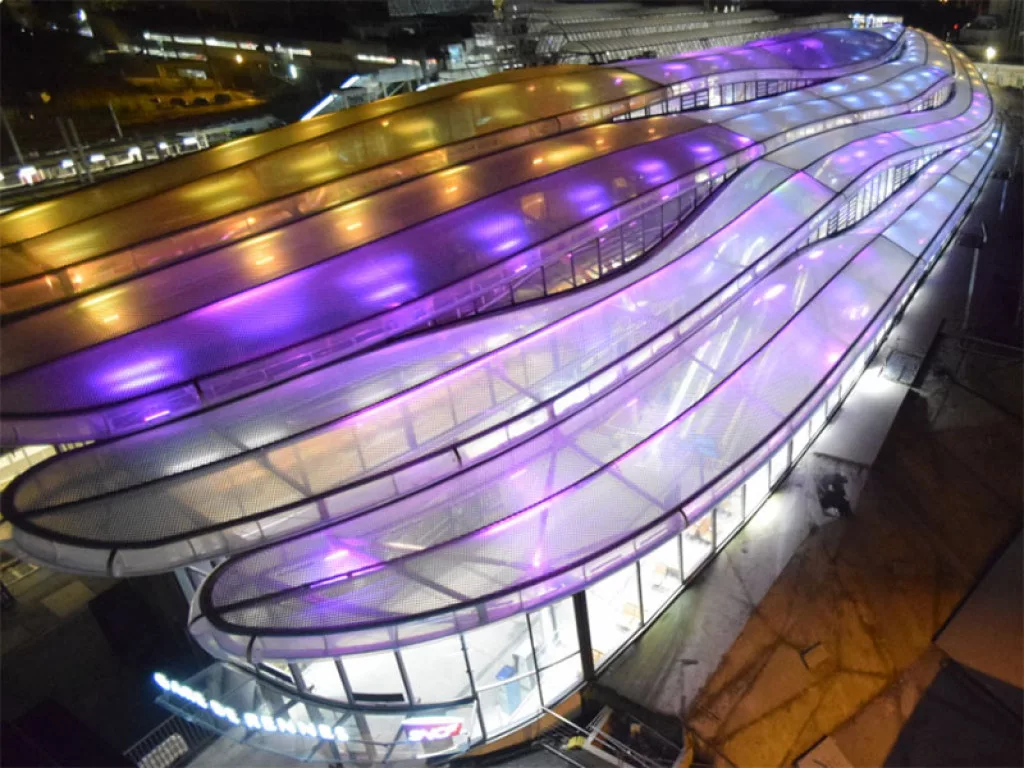 WORKING SUSTAINABLY
As a business with such significant longevity in the field, sustainability is a key concern for Taiyo in ensuring both the continued success of the company, and the durability channelled by its structures.
This also translates to an emphasis on environmental sustainability, which represents a crucial area of focus for Nomura. By its very nature, tensile membrane architecture is one of the least harmful models of construction in terms of environmental impact.
"Membrane structures have low environmental load and are highly sustainable, due to their lightweight and highly durable nature," explains Nomura, who is also quick to highlight a host of other contributing factors that need to be considered.
"For example, controlling the carbon emissions of our production process, or the implementation of the proper evaluation of environmental assessment," he adds. This falls into a wider concern of addressing all manner of topical issues that reflect a responsible social conscience.
"On a personal level, I believe that we must address environmental issues, and how we can better implement digital transformation into every process of the supply chain including the development of our technology and products.
"Other issues which we address include supporting the relief efforts of those affected by war and conflict, as well as solutions for global warming by applying our technology."
Indeed, for Taiyo, advancing sustainability and technology go hand in hand, forming a kind of circular loop whereby each field mutually compliments and progresses the other.
For instance, the sustainability of every membrane structure requires a qualitative and quantitative level of evaluation. These results are then fed directly back into Taiyo's R&D team for further development.
"We therefore constantly increase our investment in R&D," Nomura tells us.
This technological research is the vital lifeblood of the entire enterprise and fuels all future endeavours, in order to maintain Taiyo's market-leading position at the forefront of large-scale membrane architecture.
"Our R&D organisation must be adaptable to meet the needs of the latest environmental issues together with our cutting-edge technology," he continues.
"We are the only membrane manufacturer in the world to have a laboratory which can conduct membrane evaluation as a third-party institution."
Taiyo's Technical Research Center is the dynamic nexus of this activity, located adjacent to the Hirakata Factory in Osaka. As the only membrane manufacturer with ISO/IEC17025 accreditation, the facility is fully certified in its ability to conduct testing in line with international standards.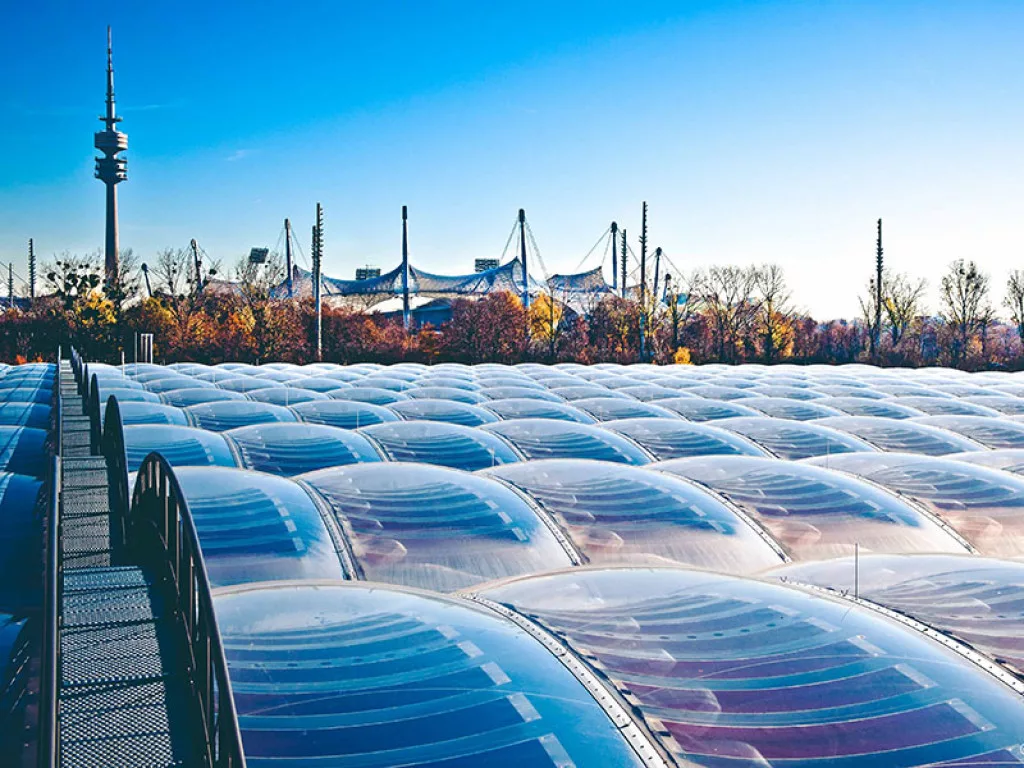 THE CENTURY AHEAD
A continuous theme for Taiyo since its inception all those years ago, is continuing to change people's perceptions of tensile membrane structures from temporary installations to long-lasting constructions and permanent fixtures of the architectural landscape.
"In the years ahead, our structures will become more and more part of the daily life of the citizens of many countries, with new transportation, sport, entertainment and health facilities being built by our team worldwide," concludes Nomura.
The group has multiple projects in the pipeline to further this goal with forthcoming works at momentous global events.
Whether travelling to a major airport anywhere in the world, attending the FIFA World Cup in Qatar later this year, or even the Olympic Games in Paris 2024, Taiyo is the historic name behind these iconic constructions.