Ark Data Centres embodies the synergy between security and sustainability. With social responsibility woven into the company's DNA, we follow its Scope 3 journey and dissect the current data dilemma with Head of Energy and Sustainability, Pip Squire.
SAFEGUARDING 'GENERATION DATA'
"We have got to start thinking about the impact of data and how we handle it in order to impact the climate crisis. To me, that is the biggest fundamental that we all need to start working on."
Data has become the fuel of modern society, a precious commodity whose prominence today compares to the necessity of coal during the days of the Industrial Revolution.
Yet, as the opening statement of Pip Squire – Head of Energy and Sustainability at Ark Data Centres (Ark) – would suggest, revolution is what is called for in the realm of data management if it is to be environmentally responsible.
"Once data is on the internet, it's there forever, and as long as it's on the internet, it's burning energy. We need to start asking, firstly, if that data needs to be up there, and secondly, whether it needs to be stored there for all time," he states.
With the internet accounting for around four percent of global energy consumption, a staggering 50 percent of that energy is consumed by end-user devices – individuals streaming movies on smartphones and storing hundreds of photos that are replicated across the cloud. Behind every individual user, is a digital footprint that is escalating beyond control.
DRIVING RESPONSIBLE DATA MANAGEMENT
Squire is an influential voice championing this dawning realisation within his role at Ark – a company which is well-established as a forerunner in designing and constructing secure, sustainable data centres.
Ark's story began in 2008 with the acquisition of Spring Park – a 38-acre derelict military site in rural Wiltshire that was subsequently converted into a fully functioning data centre campus hosting six separate facilities. Evidence of Ark's ever-increasing footprint, Cody Park in nearby Hampshire boasts an additional six data centres, Meridian Park in North London has one facility and three sites are currently under development close to London.
From the public sector to financial institutions and private sector bodies including various tech 'hyper-scalers', Ark's sites cater to a broad spectrum of customers and provide a space with the appropriate conditioned power, air conditioning and environmental controls to lease through flexible contracts.
"We provide a service level agreement (SLA) to our customers that the power will always be on, and we give them the cooling, temperature, and humility controls that their servers require for the length of their tenancy with us," Squire elaborates.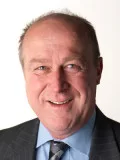 A BREATH OF FRESH AIR
Ever since its inception, a major factor for these customers in choosing to work with Ark is the efficiency and environmental benefits that an Ark campus entails.
"Sustainability is just business as usual for us – that whole ethos drives our practices throughout the business and has been at the heart of our development from the very beginning," observes Squire.
Since joining Ark as employee number one back in 2008, Squire has been involved in the original design of its first estate and has sported various hats within the company, including Head of Design. Regardless of position, environmental sustainability has been a constant thread throughout – a concern that he personally attributes to his original academic background as a geologist studying Earth Sciences creating an affinity for the study of environmental processes.
In the early days, it was Ark's forward-thinking stance on energy efficiency that established the company as a frontrunner in the field. It was the first data centre to use a direct fresh air, adiabatic cooling system, at scale.
"In the early days, we said that we were SAS – Secure, Available and Sustainable," Squire explains. "Energy efficiency was our USP and made us unique at the time by using direct fresh air system to minimise the use of mechanical cooling systems."
These efforts progressed with the capture of rainwater from the facilities' roofs for the evaporative cooling processes, further reducing Arks' reliance on utilities and thereby mitigating its environmental impact – a pursuit that continues at pace to this day.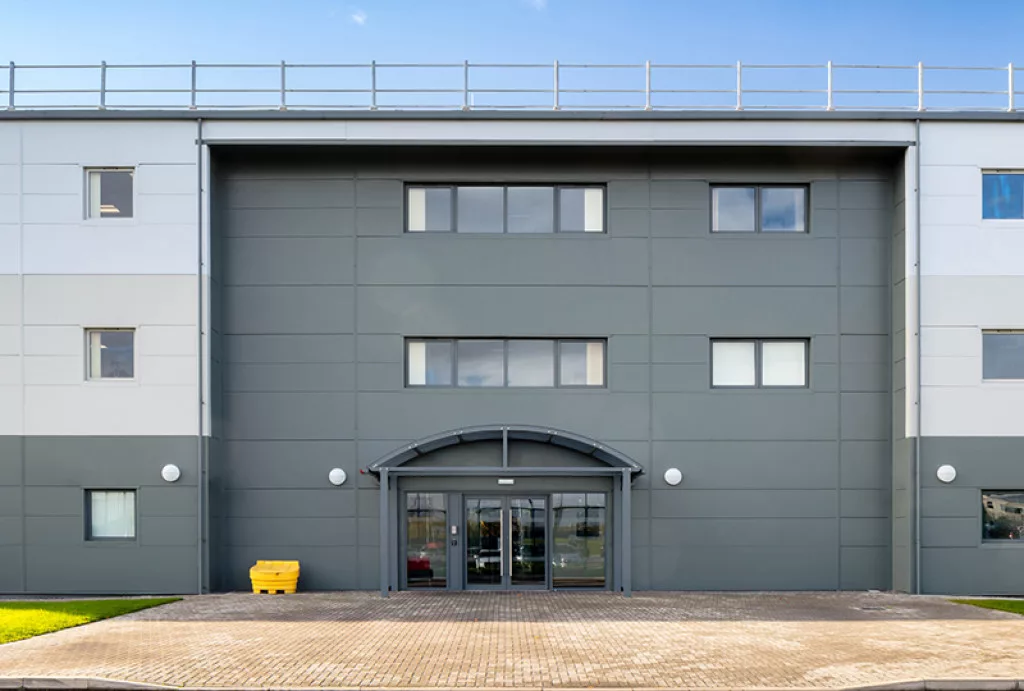 SETTING THE STANDARD
Since 2017, Ark has procured 100 percent renewable energy (RE), working on a fully flexible REGO-backed renewable energy contract with a supplier three years in advance to leverage its demand as a major consumer of energy to drive positive change.
"By making a commitment to a supplier that we are going to be buying circa £2.5 million worth of energy every month in three years' time and it must be renewable, we are using market forces to drive the development of RE," explains Squire. "We use our procurement process to send market signals, which provides a level of additionality, without direct investment in RE technology."
Furthermore, all Ark diesel generators run on hydrotreated vegetable oil (HVO), resulting in a 95 percent reduction in fossil carbon emissions compared to conventional diesel. Across the board, these efforts combine for an incomparably energy and carbon-efficient operation.
"In data centres, it used to be that approximately 25 to 40 percent of the energy consumed by the facility ran the actual IT. When our systems are running fully, 85 percent of the energy in the data centre is used for the IT, six percent for electrical services, six percent for cooling, and three percent for security and to keep the staff working there comfortable," he outlines.
"You can't really get much better than that and still provide the availability and security requirements that our customers demand of us."
MITIGATING EMISSIONS
The purchase of energy from RE electricity suppliers combined with the above efforts in energy efficiency tackle head on the reduction of Ark's operational energy derived Scope 1 and Scope 2 emissions as far as possible, whilst working around the inescapable minimal level of standby generation emissions that require offsetting.
Within Scope 1 emissions, fluorinated gas (f-gas) losses from compressors and cooling systems represent a major part of Ark's carbon emissions. As such, it is an area ripe for future development, exploring alternatives with less global warming potential.
"Our new buildings will utilise cooling systems that are compressor-less, meaning that they have no f-gas," shares Squire. "This is the ultimate solution that we can get to."
In terms of construction emissions, all Ark facilities have sustainability embedded into their very fabric, built on recyclable, modular designs that favour steel over concrete.
"We have been real forerunners of the modular data facility. We pride ourselves on the fact that at end-of-life, around 95 percent of our building is recyclable," he adds. All these factors combine to keep our greenhouse gas (GHG) emissions to a minimum.
"For the past 15 years, our suppliers have grown with us and our ethos of sustainability, so it has gradually become built into them"

Pip Squire, Head of Energy and Sustainability, Ark Data Centres
SPEARHEADING SCOPE 3
With projects for further reduction of f-gas within Scope 1 firmly underway, Scope 3 emissions – i.e., those that indirectly occur throughout a company's value chain – are top of Ark's agenda since the company began publishing its records in this field in 2019.
As an area that is not explicitly under Ark's control, this can be a complicated emission source to manage since it is entirely behaviour related and largely comes down to individuals. In addition, the advent of the COVID-19 pandemic in the later stages of 2019 and 2020 established this period as an unreliable baseline for identifying trends, due to the change in working behaviours and elimination of business travel.
Arks' Scope 3 reporting falls into the five key areas of operational GHG emissions – commuting, business travel, waste management, and downstream and upstream transportation, other areas will be added as Ark's carbon management skills develop.
As a means of addressing this first area, Squire highlights the particular commuting challenge of convincing an employee to switch from a gas-guzzling Bentley to an electric vehicle (EV).
"All you can do is promote the value of that change by providing the charging infrastructure, publishing the amount of CO2 that is used in commuting, and trying to get people to recognise the real personal benefits they can achieve," he says.
Indeed, across Ark's campuses, some 20 percent of car parking spaces have EV charging capability with provision to increase this to 50 percent as the demand for EV charging at work grows.
Throughout other areas, a balance is struck between the need for physical business travel versus electricity-intensive virtual meetings. In terms of waste, Ark operates a strict net zero waste to landfill policy.
"We work very hard to ensure that we send nothing to landfill, recycling as much as possible and using various metrics to get others to review their own practices," Squire tells us.
In terms of downstream transportation, Ark partners closely with members of its supply chain, working exclusively with entities whose environmental commitments mirror its own.
"We work with our supply chain to see how they report on the CO2 emissions in the transport of their goods and services to us and see if we can work to package things together," he adds.
By so doing, Ark seeks to continually develop a supply chain that is built on transparency and visibility.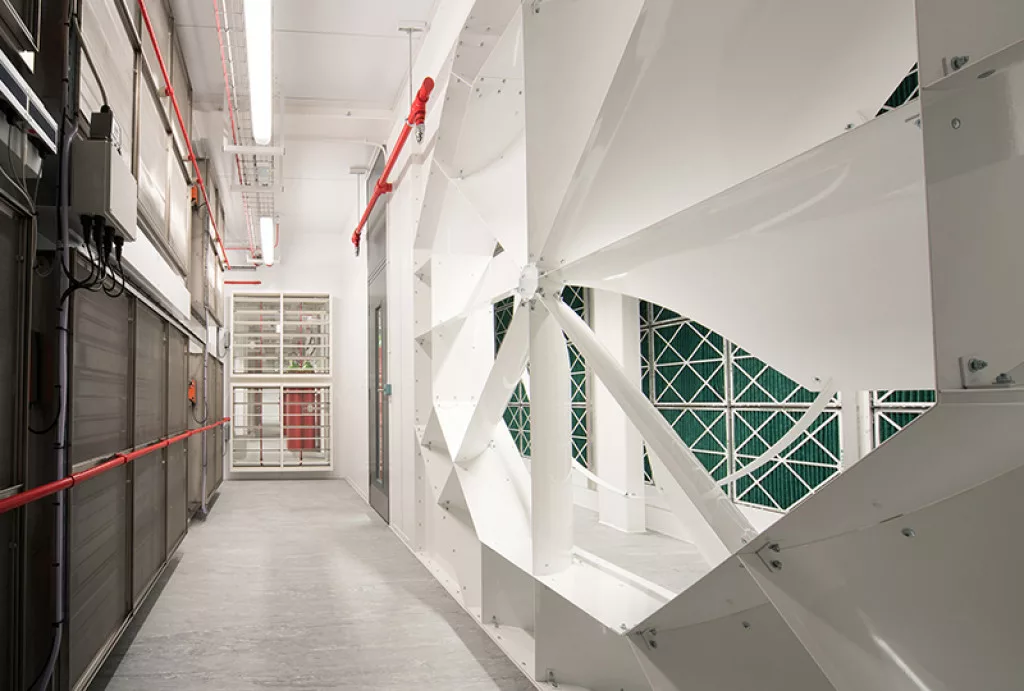 MEASURE, MANAGE, REPORT
Furthering the importance of visibility, Ark walks the line between making its own information on emissions reporting readily available while not making a noise about it, on the understanding that this should be a requirement expected of all corporate entities.
"We keep the records of our emissions reporting in our financial audit on an annual basis so that it's public knowledge. But we don't crow about it because, for us, this is what you have to do to be a responsible citizen, and that is what we all need to be," shares Squire.
"If everyone was on the ball with Scope 1 and Scope 2 emissions reporting, we wouldn't need to work so hard on Scope 3."
Indeed, to further this change, Ark assumes an educational role in guiding its customers on best practices in environmental reporting.
"We need to educate our customers that when they are doing their own emissions reporting, they don't need to include our Scope 1 and Scope 2 within their own. Since we are one of their downstream suppliers, everything that we do needs to fall within their Scope 3 emissions reporting," Squire elucidates.
"This takes a bit of education, to ensure that there is no double counting in the system, but the message is beginning to get through."
APPROACHING 2030
Such messaging is crucial in 2030 – a year hotly tipped for so many companies to deliver on ambitious commitments laid out at COP26. Although many entities have been widely critiqued for setting targets far beyond their capabilities, Ark's pledge of a net zero emissions target by 2030 sits comfortably within reach. For Squire, this "final piece of the jigsaw" represents the culmination of the company's efforts thus far.
"By the time we get to 2030, we will have reduced our operational emissions and the majority of our construction emissions to a certain level below which we will not be able to go," he outlines. "By bringing f-gas down to a minimal level, we will have our largest emissions under control."
With these needs addressed, Squire's greatest preoccupation concerns the matter of offsetting this minimal level of GHG emissions whilst remaining critical of common practices such as tree planting and buying land.
"This is the biggest challenge we have today," he says. "Buying acres of land now or regardless of how many trees you plant now, they are only useful for offsetting the carbon you are going to produce in 20 years' time. Even if you are planting trees, drought, deforestation or even planting the wrong species, means that you can't be sure how much they're going to offset when that time comes."
The quandary of finding real, impactful offsetting practices, is one shared by Ark, its customers and the entire supply chain. Working collaboratively to identify a solution, Squire hints that the answer to successful offsetting lies in
carbon capture.
This represents the next frontier in what has already been an innovative and rewarding journey to reaching net zero, one equally defined by both challenge and optimism.
"That's a work in progress, and to me, that's the most exciting bit that we need now – the question of what are we going to do to capture the carbon in the air and sequester it safely and permanently."