As the largest bottler of soft drink products in the country, General Manager of Coca-Cola HBC Hungary, László Békefi highlights the company's impact on the beverage market, and its sustainable business model.
QUENCHING THE THIRST FOR SUCCESS
Coca-Cola is one of the most recognisable brands in the food and drink industry and in popular culture, but a little-known fact is that the soft drink is bottled by different companies around the world.
Coca-Cola HBC Hungary (CCHH) is part of the 29-member-count Coca-Cola HBC AG, an important strategic partner of Atlanta based The Coca-Cola Company and the largest bottler of Coca-Cola products in Europe. The company aims to expand to a total beverage company in Hungary and strives to become a production hub of its Group in Central Europe.
Primarily serving retail, hotel, restaurant, and catering customers from small family-owned businesses to the largest multinational retail agents, CCHH is headquartered in Dunaharaszti. The company owns two production sites, eight logistics sites, and the country's largest food and drink warehouse.
"I personally believe that this company has shown amazing growth potential over the past few years and has finally become what it was always meant to be – a centre of excellence, a driver of innovation, and a home of talent," introduces László Békefi, General Manager of CCHH.
CCHH currently employs 1,000 people directly, and another 13,000 indirectly through its supply chain. With 528 million litres bottled for domestic sales in 2021 and exported to 17 different countries, it closed the fiscal year with €308.1 million in net revenue. As a result, CCHH represents the largest beverage manufacturer on the domestic market.
"We see that the stability of CCHH as an employer represents a serious and growing value in the labour market, which gives us a significant advantage. We are an employer of choice in the FMCG category. We have been honoured by PwC with the Most Attractive Workplace Award in the FMCG category for the fourth time consecutively in 2022 and were appointed the most attractive workplace in the FMCG sector according to Randstad's employer brand survey."
The company is proud of its talented workforce and puts significant effort in talent development with programmes targeting different seniority levels and working skills.
Moreover, CCHH places important focus on Diversity and Inclusion (D&I) topics putting women leadership at the centre of its activities in order to facilitate the appointment of more women colleagues in management roles.
"We offer a clear and predictable career path for our employees, and as a multinational company, we can also provide our colleagues with the opportunity to try themselves in an international environment in other markets of Coca-Cola HBC or in the central team of our Group.
"Looking back to the past 12 months, I can proudly say that we managed to close a remarkably successful year. We continued to grow strong on the domestic market in order to maintain our leading role in the F&B industry. Our portfolio has expanded rapidly; we have introduced several novelties in almost all market categories and even tried our capabilities in new market segments. We have reached growth in market shares for our key products, and we proudly own several market-leading brands. Our investments have greatly contributed to developing our business to provide faster, more accurate and overall better service to our customers, suppliers and through them to the end consumer."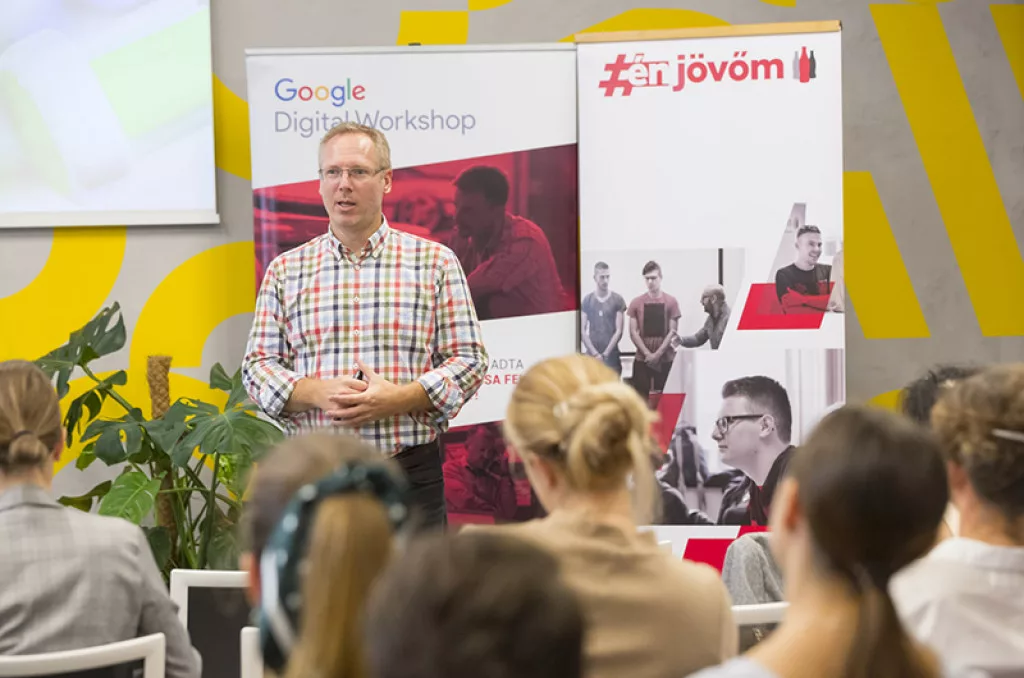 INDUSTRY INSIGHTS
The company mainly operates in the non-alcoholic ready-to-drink (NARTD) market, whose categories include carbonated soft drinks, juice, flavoured and natural mineral water, iced tea, energy, and sports drinks with further presence in the premium spirit, coffee, and snack categories.
How consumers purchase drinks products changed dramatically with the advent of the COVID-19 pandemic. This unique period's impact on the beverage market significantly changed consumer shopping habits.
"In 2020, the number one place for consumption has become the home, both for soft drinks and coffee. Therefore, during the pandemic, more people chose to purchase larger packs of products, instead of single serve packs. The purchase of multipacks has increased, so the consumption has not become significantly less, but its structure has changed," Békefi informs us.
E-commerce has reinforced the trend and pushed the sales of single serve packs as online retail became an accelerated sales channel during the pandemic.
"Despite the challenges of that time, CCHH managed to close 2021 with an outstanding result and continued to the pre-pandemic levels in 2022," he says enthusiastically.
The summer of 2022 saw the most successful sale season in the company's history in Hungary. This was primarily driven by its seasonal programmes, but also due to the lifting of restrictions, favourable weather, and a boost in domestic tourism.
"Going forward, and as food inflation impacts shopper baskets in 2023, it is important that we, together with our customers, segment our product range through offering a portfolio of premium propositions and affordable packs at the same time. While this addresses consumer needs, it also helps to grow the category and create value to our customers."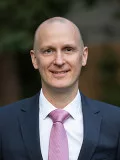 24/7 PORTFOLIO
The company already has one of the broadest portfolios in the industry, and the selection is still expanding.
"Our products cater to a growing range of tastes with a wider choice of more conscious options, premium products, and increasingly sustainable packaging," Békefi tells us proudly.
The beverage company offers the right product for all kinds of occasions, 24 hours a day, seven days a week. As a result of this business strategy, CCHH's products have reached 65 percent of households in Hungary.
The product portfolio is always improving in line with ever-changing consumer needs, the range is constantly broadening with 100 different products currently offered including Coca-Cola, Fanta, Sprite, Kinley, Fuzetea, Smartwater, local water brand Naturaqua, Costa Coffee, and Jack Daniel's.
"In 2022 alone, our premium spirit portfolio expanded with nine new brands as we became the exclusive distributor of the Bacardi-Martini products.
"In the beginning of last year, we added premium Italian espresso brand Caffè Vergnano to our growing coffee portfolio. Soon after, we entered the snack market as a result of a vertical portfolio investment initiative in which we started to sell oat biscuits called MyWellness at one of our biggest key account customers as part of a market pilot," he adds.
WORLD WITHOUT WASTE
Supporting this ever-expanding portfolio of diverse projects is an operating model that is becoming increasingly environmentally-friendly.
Sustainable-centric technologies, such as reducing plastic, using more recyclable plastic and aluminium are an integral part of the corporate culture at CCHH. With a sustainable business model, the company creates value for its stakeholders, while addressing environmental issues.
Appropriate packaging is essential to keep products fresh and a strict requirement from a food safety aspect, but the long-term impact of packaging materials on the environment, especially plastic packaging, means there must be new, sustainable solutions.
Békefi insists that the company is an engine for change; the approach and goals for greater sustainability of packaging have been consolidated in the "World Without Waste" global strategy that was announced together with The Coca-Cola Company in 2018.
"Our commitments by 2030 include collecting and recycling the equivalent of 100 percent of the packaging we use. Our beverage packaging is already 100 percent recyclable, and we have committed to increasing the proportion of recycled materials in our bottles and aluminium cans to 50 percent."
The most recent innovation in new packaging technologies was the €2 million KeelClipTM, replacing the shrink wrap previously used for multipack aluminium cans with 100 percent recyclable cardboard packaging, thereby reducing plastic consumption by 230 tonnes per year.
In addition, the amount of plastic needed to produce PolyEthylene Terephthalate (PET) bottles has been reduced by 20 percent since 2010. "We use 170 tonnes less aluminium per year for cans of soft drink packaging in our plants, and we also gradually reduce the amount of secondary packaging materials needed to store and move our products," Békefi adds.
"We continue to explore innovative packaging technology solutions that could replace commonplace packaging materials in the future – such as the paper bottle prototype The Coca-Cola Company has developed together with the Danish start-up Paboco."
PRECISION PICKING
Continuing on the theme of constant innovation, CCHH is annually increasing production and logistics capacity. Its latest advancement in this field was the introduction of robot picking technology in its central warehouse in Dunaharaszti last year.
"The integration of digitalisation and automation into our corporate operations is of strategic importance, as we want to serve Hungarian households and the 17 export markets from a modern, 21st century production unit," says Békefi.
"The artificial intelligence (AI)-based robot system, installed with an investment of €1.8 million, helps us to accurately prepare customer orders and fits neatly into this strategy," he adds.
The investment is a unique logistical innovation in the Hungarian food industry. The technology handles the company's top 20 best-selling products based on their position in the warehouse with zero error.
"Processes like the pre-delivery assembling, palletising, and wrapping of new products are carried out by three automatic robotic arms, forklifts and smaller vehicles responsible for moving of the products," explains Békefi.
The three robotic arms can assemble up to six pallets per hour, working twice as fast as a human workforce.
The combination of human and robotic resources increases picking efficiency by 15 percent. By allowing faster responses, it also enables accurate changes to company needs.
"We are proud to be the first in the Coca-Cola HBC AG, which has a presence in 29 countries, to introduce robot technology into our logistics processes."
The newly introduced robot picking technology is not the only efficiency improvement that supports digitalisation.
"Smart glasses have been used in the picking process since 2020, which enables our employees to assemble customer orders for delivery in the warehouse using voice-guided instructions," reveals Békefi.
The vision picking technology is powered by AI which improves the quality and efficiency of work, and it can help develop current working processes by making a wide range of data available to analyse.
"Up to 24 people can work safely at the same time in the picking area using smart glasses at the central warehouse. The picking accuracy is 99.9 percent, and the efficiency of order assembling has increased by 10 percent."
"Our objective remains to empower local communities through our responsible operations, and to adapt to their needs and expectations"

László Békefi, General Manager, Coca-Cola HBC Hungary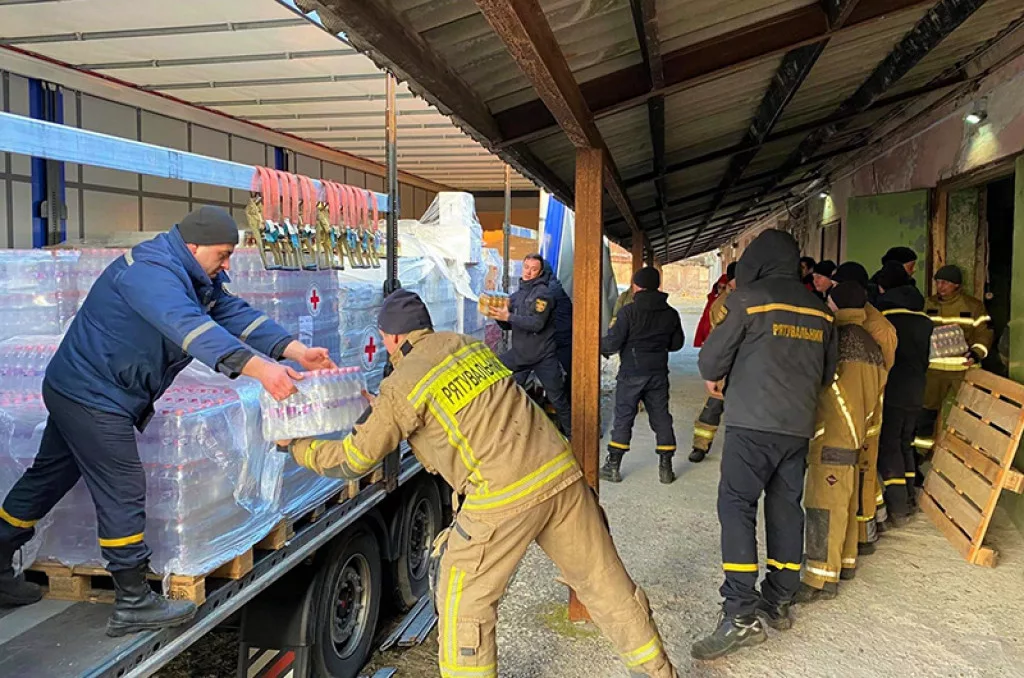 MESSAGE IN A GREEN BOTTLE
Parent company Coca-Cola HBC AG has made a commitment to achieve net zero emissions across its entire value chain by 2040.
"Through an existing and approved science-based target, we will reduce our value chain greenhouse gas (GHG) emissions in Scopes 1, 2 and 3 by 25 percent by 2030 across the CCH Group, with a further 50 percent reduction in the following decade," assures Békefi.
To address the 90 percent of emissions resulting from third party actions, the group of companies will broaden its existing partnership approach with suppliers. This will maximise the contribution of partners to these sustainability goals. Wherever the issue cannot be eliminated entirely, they will mitigate these by investing in other climate protection measures.
"We have switched to significantly more energy-efficient lighting in our central warehouse, and the number of hybrids and vehicles with alternative drives in our company fleet is increasing every year," informs Békefi.
In 2022 alone the company replaced 5,000 coolers with more modern, energy-efficient ones, saving commercial partners up to 60 percent of energy.
"Between 2002 and 2022 we made investments worth €45 million in our Zalaszentgrót plant. Most long-term investments were for capacity expansion, technological innovation, and environmental improvements.
"The Zalaszentgrót water plant – like the one in Dunaharaszti – uses 100 percent green electricity. The green operation of the plant in Zalaszentgrót is enhanced by heat pumps, supplying green thermal energy to the premises, making its operation almost entirely carbon neutral," he adds.
A BENEVOLENT BEVERAGE COMPANY
CCHH has proudly been a partner in several volunteering initiatives for years with various non-governmental organisations (NGOs).
"Our objective remains to empower local communities through our responsible operations, and to adapt to their needs and expectations," says Békefi.
With the support of The Coca-Cola Foundation – The Coca-Cola Company's global philanthropic arm – the company joined efforts with water management authorities and an NGO called Plastic Cup in 2019 to clean up the Tisza, Hungary's second largest river.
The Zero Waste Tisza River programme aims at providing constant protection, waste collection and recycling of accumulated waste.
The initiative has removed more than 100 tonnes of waste from the river since 2019 and has introduced several technological innovations, such as a water purifying container to make clean water more accessible to the local population in Subcarpathia, which has grown due to the ongoing conflict in neighbouring Ukraine.
Plastic Cup mobilised more than 100 people, who donated thousands of working hours to clean up the Tisza and its tributaries. CCHH volunteers also joined the programme with more than 200 enthusiastic colleagues managing to shift eight tonnes of waste.
CCHH's philanthropic concerns as a responsible corporate citizen are one of the many factors that first attracted Békefi himself to work for the company.
"It is a community of dedicated, devoted, and enthusiastic people," he shares. "It makes me proud to see what we have done to achieve our sustainability goals."
This is proven by the company's corporate volunteer programme. In operation since 2007, it is a key element of its corporate social responsibility (CSR) strategy.
"Within the framework of this programme, our employees support important local projects, and help NGOs, educational institutions and communities that do not have all the resources or skills they need.
"Our company has also been working with the Hungarian Food Bank Association for many years. In the current economic situation, we believe it is more important than ever to reduce food waste as it is in our common interest."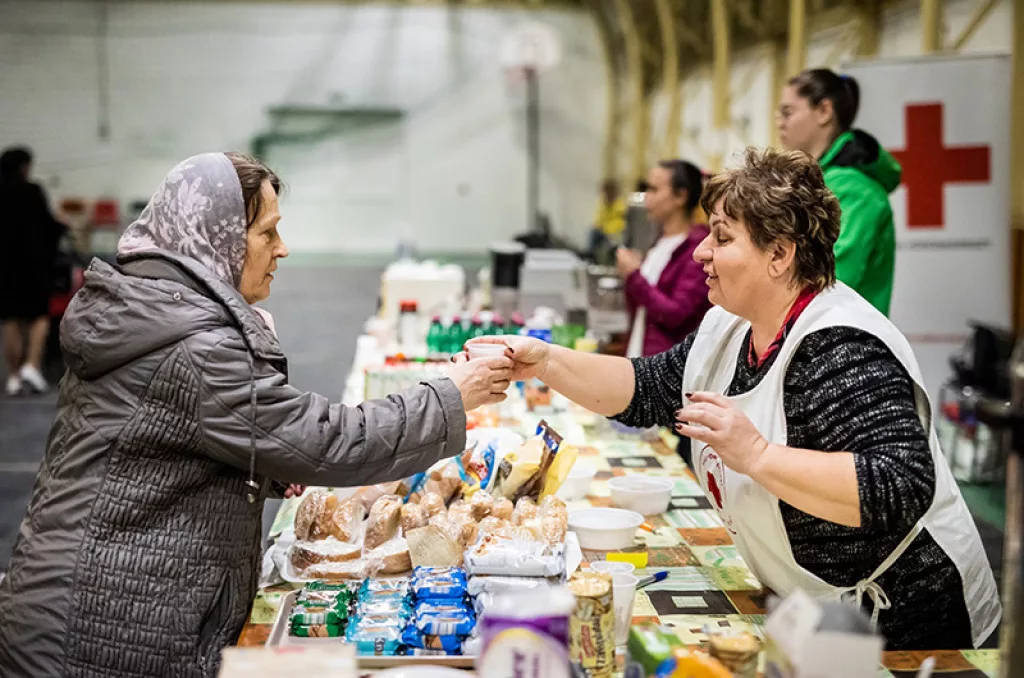 COCA-COLA X RED CROSS
Coca-Cola Hungary (a collective name for CCHH and The Coca-Cola Company's local representation) and the Hungarian Red Cross have been working together for 12 years to ease conditions for people living in deprivation. Recently, efforts have been focused on the COVID-19 pandemic and the humanitarian disaster caused by the war in Ukraine.
"We remained committed to supporting the needs of our customers, consumers, employees, and communities during the pandemic. We commended the efforts of public healthcare workers during this challenging time and tried to help where we can," says Békefi.
In 2020, the Hungarian Red Cross was granted USD$200,000 financial support from The Coca-Cola Company's global foundation.
"With their support we donated products to 21 hospitals and healthcare institutions, and to three national relief organisations in Hungary. We delivered a total of 65,000 bottles of soft drinks, water, and juice to people in need and to healthcare workers," he continues.
It also provided the infrastructure to facilitate the operation, and five employees as volunteers, who worked full-time for weeks to distribute and deliver donations in five regions of Hungary.
Since the outbreak of the war in Ukraine in 2022, CCHH has provided refugees with continuous care, logistic support, as well as product and financial donations worth €90,000.
LOOKING AHEAD
For Békefi, CCHH's priorities for the year ahead are crystal clear.
"Our aim is to further build on our capabilities and sales excellence in the NARTD market, strengthen our presence in the coffee market, earn a foothold in the Hungarian snack market and develop our growing premium spirits portfolio," he says.
"We are expecting a difficult year, mainly due to inflation and its effects, which were heavily present in Q3 of 2022, but especially in Q4. The current situation encourages us to make further improvements to strengthen the energy saving and modernisation measures that we started earlier. We are systematically switching to renewable energy sources."
Promotions, appealing offers and new products will also play a part in the year ahead.
"What we can count on is the high quality of our products and their popularity among consumers," he adds.
"We focus our resources on areas where they generate the highest returns and we strive to reduce our costs through automation, modernisation of our operations and working closely with our suppliers and customers. In this rapidly changing environment, we are preparing with a variety of scenarios to adapt as quickly as possible to changes that are difficult to predict."
One thing is certain – with the vision, determination, and commitment of Békefi and his team, CCHH will continue to thrive.