As the company transitions into new leadership, we talk to Michael Tilsted, new Managing Director, and Thomas Nielsen, former Managing Director, about how 365discount unreservedly commits to supplying affordable but nutritious produce to its customers.
A NEW DAWN FOR DISCOUNT SHOPPING
Home to cost-effective and delicious food and drink, 365discount is a national chain of discount stores spanning across Denmark, with no sign of stopping.
With the company embarking on a new journey, Managing Director Micheal Tilsted takes over the helm from Thomas Nielsen, who is withdrawing to become Chain Director in the Løvbjerg supermarket chain.
As Nielsen takes a step back after five years at 365discount, he reflects on his decade-long career in the retail industry.
"I have been working in the food and beverage sector since I was 15 years old. After I finished my studies, I took a two-year management trainee course with a business that was once known as Dansk Supermarket (now Salling Group). As a result, I worked for almost 13 years in various positions at Dansk Supermarket in both Denmark and Sweden, followed by six years with Dagrofa, and finally five years with Coop, owners of 365discount," he recalls.
Throughout his time as Managing Director, Nielsen was instrumental in transforming and solidifying 365discount's reputation as the most affordable and customer-friendly discount store, as he oversaw the fastest rollout in Denmark of a brand-new discount food chain towards the end of 2022, with an impressive 260 new stores in just four months.
However, Nielsen is ready to pass on the baton to Tilsted, who has been in the retail industry for over 10 years, overseeing projects in senior positions across Denmark, Germany, Sweden, and Poland. After five years working for discount supermarket chain, Netto, Tilsted became Head of Commercial Excellence at Coop Denmark in June 2023 before becoming Managing Director of 365discount, a part of Coop Denmark, only three months later.
"The high-paced culture and the competitive landscape is just too much fun to work in to change to another industry," Tilsted tells us.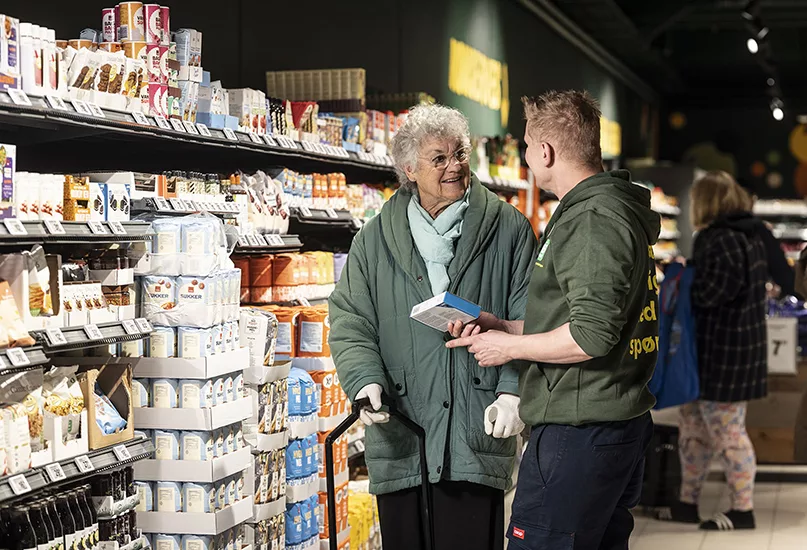 GROWTH IN PRODUCTS AND EFFICIENCY
As 365discount embarks on a new journey, resilience and efficiency are what have characterised the company as it comes to celebrate its third anniversary.
According to both Tilsted and Nielsen, the company's resounding success in such a short amount of time is due to an ambition that is seldom seen elsewhere in the Danish food and beverage industry.
"We have been able to become one of the most successful chains thanks to ambition, good energy, teamwork, a 'can do' attitude, and of course, a lot of work from the skilled and committed 365discount team," Tilsted comments.
As the newly appointed Managing Director, Tilsted also firmly believes in the hard work and innovation of the company.
"We are successful due to our bold ambition to be the "greenest" and fastest-growing discount food chain in Denmark, with a minimum of 10 percent like-for-like (LFL) growth," he explains.
Tilsted hopes to continue 365discount's tenacity, as it faces tough competition. However, he hopes to drive the company to be just as competitive as the best players in the market.
"We believe that 365discount has the potential to do more, and that we will be able to provide even better products to our customers through our very strong own label products that all hold quality and safety requirements," affirms Tilsted.
In order to meet the aims required to strengthen the company's industry-wide position, 365discount is currently working on two specific projects.
Firstly, the company wishes to conduct a complete review of its assortment to ensure that all its products are optimally discounted, translating to the right quality at the right volume and in the right place.
The second project is a complete operational review of both its stores and central organisation, through a complete redesign of several test locations to ensure each store has the right formula for change.
"When operating a discount chain, you really need to ensure you make the best use of your time, workforce, and resources, so we need to have a clear plan for this," Tilsted states.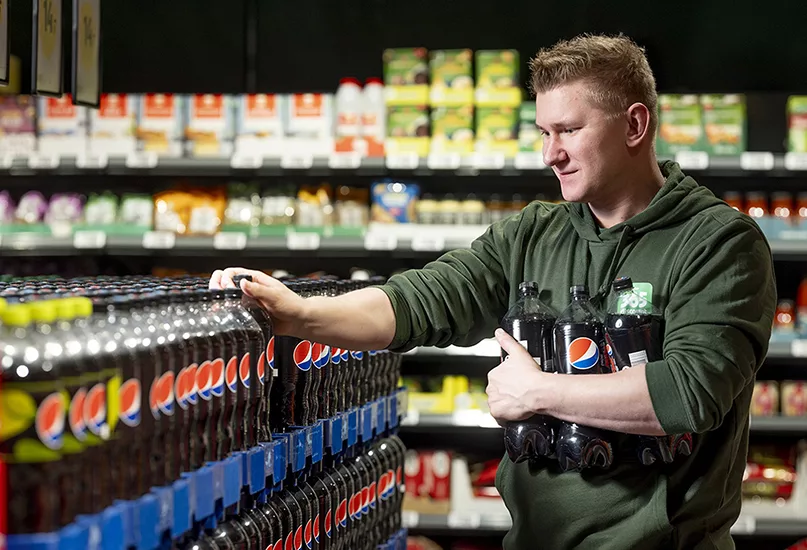 DOING MORE FOR CUSTOMERS
Alongside the guarantee of an efficient and optimum shopping experience for its customers, 365discount has also transformed into a comprehensive sector representative, engaging in discussions with the Danish government around the removal of VAT on fruit and vegetables in the hope of encouraging people to purchase more produce.
Tilsted believes this will significantly benefit society as a whole, as it encourages local growth, supports more climate-friendly shopping behaviour, and drives more healthy eating habits for the customers.
The notion of promoting the purchase of healthy products is a profound focus of 365discount, as in recent years it has opposed the use of harmful chemicals in produce, something that Tilsted is passionate about continuing.
As well as supporting numerous non-governmental organisations (NGOs) such as Hjerteforeningen, the company is also committed to reducing its food wastage through the improvement of its operations, selling leftover food through the mobile application Too Good To Go, and donating surplus food to local charities.
Elsewhere, the 365discount team is at the heart of the organisation and the forefront of the company's success, heralded by its hard work and consistent dedication.
"We try to empower our staff by showing them respect, being transparent and honest in our communication, and helping them in their everyday life. As such, we really try to make our operations simpler and easier to remove any pain points, regardless of size," encourages Tilsted.
As the company settles into the new transition, its number one priority and core business focus is to upgrade its current stores.
"Our ambition is to double sales in our stores towards 2030 and to break even on earnings by 2025," concludes Tilsted.