TMK GIPI produces pipes for the oil and gas industry that are as true as steel. CEO, Sulaiman Al Farsi, lifts the lid on Oman's leading carbon steel pipe manufacturer.
SUCCESS IN THE PIPELINE
I have always believed that the steel manufacturing industry has an undeniable growth path ahead in Oman, bringing new technologies to the Sultanate and the whole Gulf Cooperation Council (GCC)."
Sulaiman Al Farsi, CEO of TMK Gulf International Pipe Industry (TMK GIPI) since 2018, recognises the vital role that manufacturing plays in the Omani economy, and considers as a whole to be an important socio-economic pillar.
Whilst oil has been an economic protagonist in the country since it began commercial production in 1967, manufacturing is one of the key driving forces of Oman Vision 2040, which aims to transform the country from oil dependency to a sustainable, diversified economy.
Formed in January 2007, TMK GIPI works with the TMK Group, a leading global manufacturer and supplier of steel pipes for the oil and gas industry with numerous production sites in operation across Russia, Romania, Kazakhstan, and UAE.
This fully integrated pipe mill was established in line with the strategic aspirations of the Sultanate, as Oman reduces its reliance on imported finished products needed to service its oil and gas manufacturing.
TMK GIPI, whose mission is to be a commendable global supplier of effective solutions for steel pipe consumers, is the first manufacturer of high-pressure steel pipes and casing pipes in Oman, and the first mill in the MENA (Middle East and North Africa) region and subcontinent of India to produce high pressure, 24" electric resistance welded (ERW) steel pipes.
Strategically located in the Sohar Industrial Area, Oman's industrial hub, the annual production capacity of TMK GIPI's 240,000 square metre facility exceeds a quarter of a million metric tonnes. This certified facility was designed using state-of-the-art fifth generation technology, exceeding stringent international standards and the specific requirements of oil and gas companies.
Advanced and effective laboratory testing equipment, including an optical spectrometer, high-capacity universal testing machine, and fully automated drop weight tear testing, also ensure that all TMK GIPI products are consistently of the highest quality.
"TMK GIPI is equipped with all the necessary testing facilities and has one of the best, most modern laboratories in the Middle East, accredited with ISO/IEC 17025-2017 certification," notes Al Farsi, whose career has always been focused on manufacturing, leadership and people management.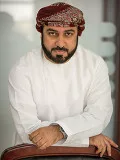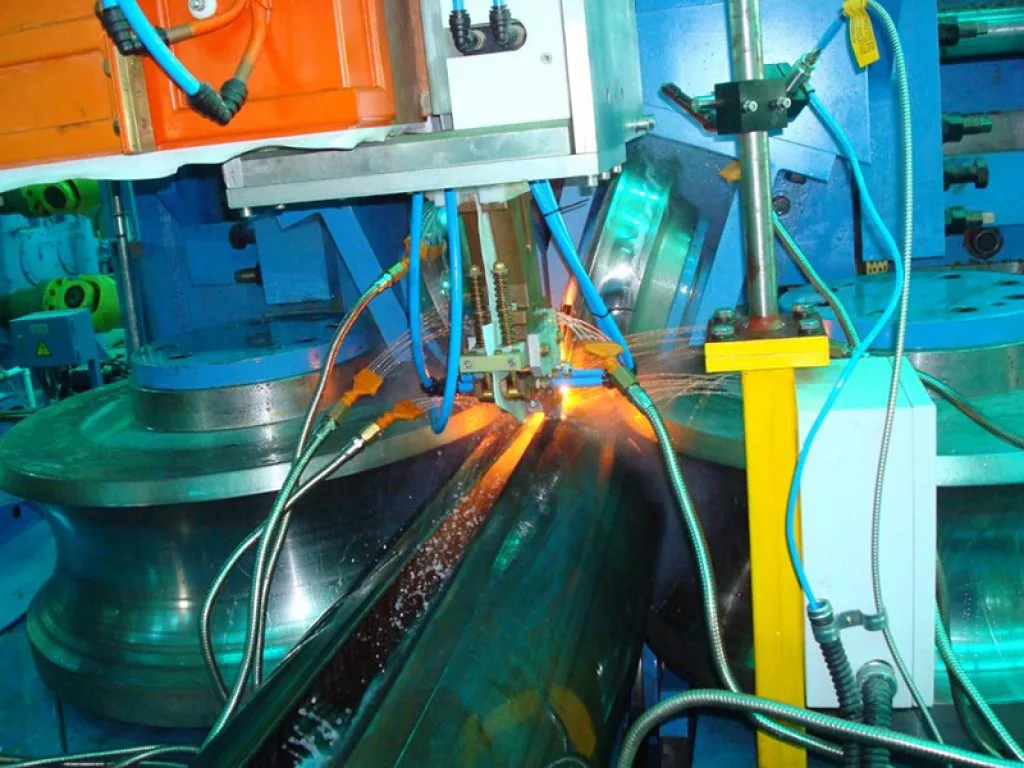 ONE STOP SOLUTION
With this in mind, TMK GIPI acts as a one stop solution, whose integrated facilities produce API grade bare and coated pipes for the oil and gas industry. As a leader of the Omani steel industry, it is the company's responsibility to secure and upgrade the quality of high-end steel tubular products in the country.
"As usual, we continue to deliver to our valuable clients in Oman, including PDO, OQ, and other oil and gas operators and EPC contractors. This year, the company is planning to expand and participate in tenders around the GCC and MENA region," Al Farsi informs us.
TMK GIPI's product lines include oil country tubular goods (OCTG), with the company manufacturing a wide range of ERW casing products that conform to API 5CT specifications and the requirements of oil and gas majors. OCTGs represent the largest share of TMK Group's sales, with goods shipped to customers in 85 countries across the world.
When it comes to welded pipes, there are two main pipe manufacturing processes utilised by TMK GIPI, namely Contact Tip Welding and Induction Welding. Both processes employ different techniques to produce the pipes, and each of these techniques offer pipes with varying degrees of diameter, thickness, tolerance and mechanical properties to suit the demands of the customer.
The company is also an industry leader in the application of protective coatings and steel pipe linings. Indeed, in line with TMK GIPI's commitment to delivering the highest quality products, corrosion protection is a critical element that contributes to the lifespan of carbon steel pipelines.
Corrosion protection, which could be as simple as external paint or as sophisticated as internal and external coatings supplemented by a cathodic protection system, is essential for pipelines that are invariably exposed to corrosive environments.
"Recently, we have added duplex stainless steel (DSS) pipe coating services, increasing the services available to a number of customers in Oman and the MENA area," reveals Al Farsi.
Orders for approximately 200km of pipes have already been placed this year, as TMK GIPI continues to invest year on year to increase its capacity and range of services.
"We are planning for further investments and to extend our services portfolio to meet our main local client requirements," he adds.
"We are planning for further investments and to extend our services portfolio to meet our main local client requirements"

Sulaiman Al Farsi, CEO, TMK GIPI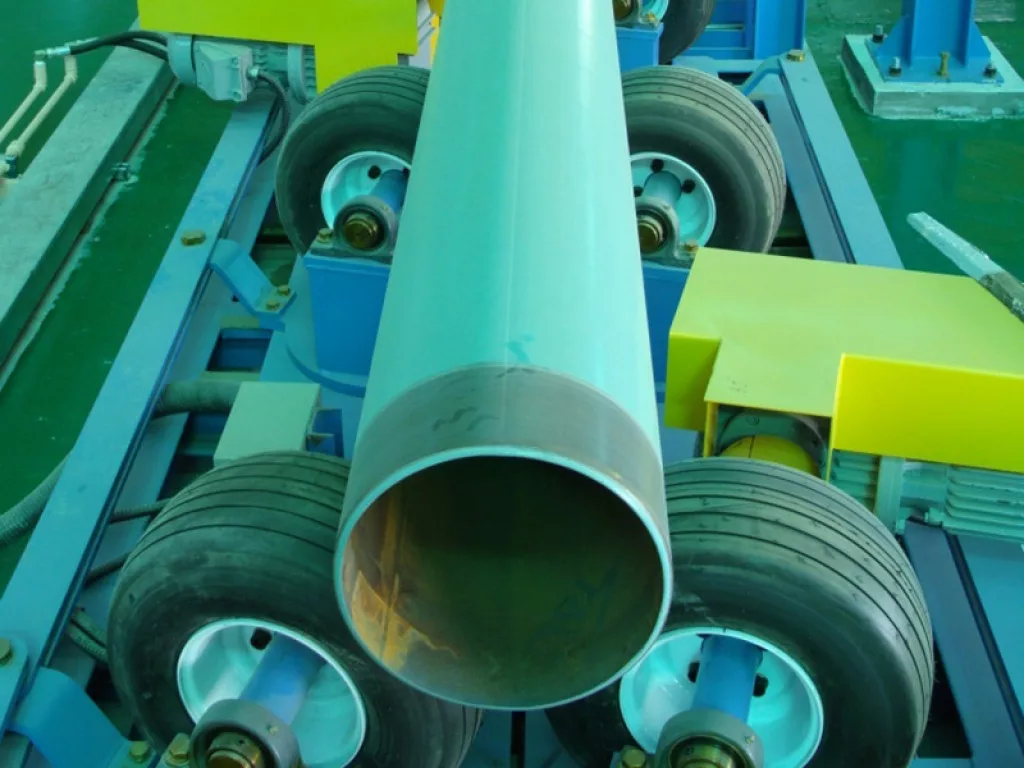 QUALITY ASSURANCE
Health, safety, security and environment (HSSE), as well as assuring quality and excellence, are not just corporate slogans to TMK GIPI; they are an essential part of the company's very being.
"We are committed to provide our local operators, in addition to our regional and international clients, with best-in-class service with a strong focus on sustaining high levels of HSSE discipline and quality," Al Farsi emphasises.
"TMK GIPI is also extremely proud of the long-standing relationships with our main raw materials suppliers, which guarantee the sustainability and security of our supply chain and business continuity."
The continued improvement of TMK GIPI's professional and management competencies is a pre-condition to the company's sustainable growth and competitive performance. Training and development is completed internally with all employees given the chance to grow and deliver, fully aware of their personal responsibility to manufacture quality products.
"We do not micromanage employees. Moreover, as a local manufacturer, we approach local universities to hire Omani graduates in different departments. Those graduates undertake a training programme upon joining the company in order to make sure they are ready to begin their duties," states Al Farsi.
"We are proud to commence with new projects and train fresh graduates from our local universities, to prepare them for the job market within the steel industry."
Beyond the local Omani talent pool, TMK GIPI also harnesses the talents of experienced employees from abroad, so as to improve and develop the company's internal work processes.
Fully trained, experienced technicians and inspectors are the nucleus of TMK GIPI's integrated laboratory, well versed in the stringent requirements of API specifications.
"Investment into our people and our country are the most important thing to us, as we strive to increase our productivity and push for our targets," Al Farsi concludes.