Milaha has expanded vastly into a multi-faceted titan of the Qatari shipping industry. We talk to I PCEO, Eng. Mohammed Swidan, who delves into the company's safe, reliable, and sustainable services.
SAILING TOWARDS BRIGHT HORIZONS
Established back in 1957, as Qatar's very first registered company, Milaha began its journey as a shipping agency, strategically developing over the next six decades to become one of the largest, most powerful maritime and logistics service providers in the region.
Milaha has meticulously built a strong regional foothold in transportation and logistics, with a focus on providing integrated transport and supply chain solutions, and is supported by an expanded, modern fleet of vessels, state-of-the art equipment, modern technologies, dedicated staff and world-class partners.
The company strives to provide safe, reliable, and sustainable services and products through its strategic pillars of business, covering various key aspects of the shipping industry including warehousing and distribution, industrial and heavy equipment facility management, as well as the oil and gas sector.
The overarching vision of Milaha remains clear: to be the partner of choice in the maritime and logistics sector, with a dominant share in its home market, as well as a strong international presence. Alongside this, the company looks to deliver a sustainable level of growth to all its existing shareholders.
"We are looking to consistently deliver reliable services by focusing on safety, quality and our customers, to provide an enriching work environment, and to always live by our values," opens I PCEO of Milaha, Eng. Mohammed Swidan.
The maritime and logistics division delivers a comprehensive range of services to some of the region's biggest players in the oil and gas and petrochemical sectors, as well as major importers, exporters and shipping companies.
"We understand that needs don't just change from client to client, they also change from one day to the next. By synchronising our services, from logistics and marine transport to port services, ship repairs and complete shipping agency services, Milaha can tailor complete solutions to any requirements. The result is a simpler, more efficient and better value supply chain," he explains.
Elsewhere, Milaha continues to serve a wide range of industry leaders in the fields of fashion, e-commerce, infrastructure, defense, health, oil and gas, heavy industries, aviation and fast-moving consumer goods (FMCG).
"By adopting a customer centric approach, we are able to build a complete understanding of our customers' specific needs and requirements," explains Eng. Swidan.
"Our diversified service offerings now include shipping, handling, warehousing, custom clearance, distribution, ship management and ship agency, industrial and project logistics, marine services and products, and automotive services in addition to logistic support services for the oil and gas sector," he expands.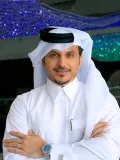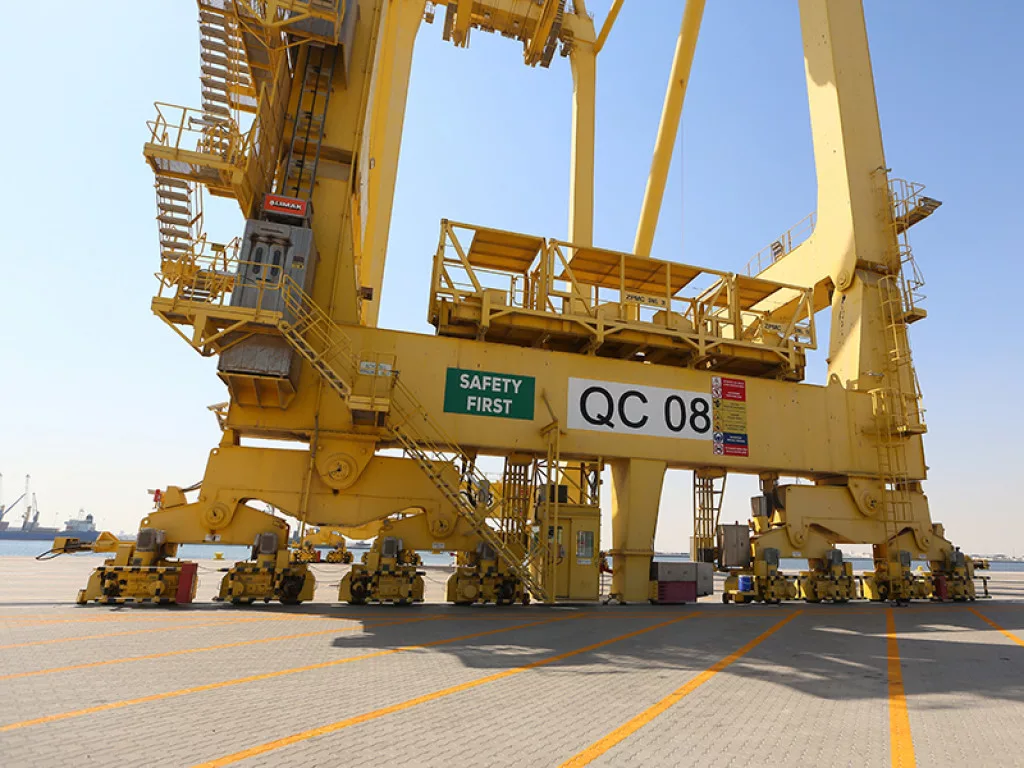 A SECTOR RIPE WITH POTENTIAL
The freight and logistics sector in Qatar has been growing steadily over the past five years, with an estimated market value of more than USD$7.5 billion, and is expected to register an annual growth rate of more than seven percent during the 2021 – 2026 period, supported by ambitious government plans to continuously develop the economy.
Milaha owns a dominant market share in the shipping and supply chain industry in Qatar, supported by an effective infrastructure of transport, technology, specialist staff, and supply chain partners specifically selected to consistently deliver end-to-end solutions.
"The warehousing market is another key contributor to the logistics industry in Qatar, mainly supported by the retail and FMCG sectors, and recently the advanced warehousing facilities have gained a strong boost with the growth of the e-commerce sector globally," adds Eng. Swidan.
With this in mind, the Milaha Logistics City warehouse has emerged as an integrated centre for freight logistics, warehousing facilities and business solutions for start-up entrepreneurs and small and medium-sized enterprises (SMEs).
The state-of-the-art bonded warehouse located in Milaha Logistics City offers comprehensive services with zero-duty upfront, to support global trade and e-commerce, while enhancing business efficiency and profitability.
"This dynamic sector is always vulnerable to various challenges related to HSSEQ, social, digital and economic issues, but it's always exciting to operate in such a challenging environment that requires strategic planning, problem-solving, fleet and systems upgrading, policy updates and enhancing digitalisation," details Eng. Swidan.
The main challenges that both the sector and Milaha currently face include decarbonisation, digitalisation, cyber-attacks, fuel price increases, and workforce and skills shortages, among others.
To directly combat the workforce shortage across the region, there is an ongoing development of the Qatari workforce through proper education and training. This is now a primary national objective designed to enhance the development march in the country.
Milaha offers a special initiative called "Alnokheda" to Qatari nationals as part of its attempts to foster and develop local talent in the business. This comprises an 18-month training and development programme that allows Qataris to demonstrate their learning along the way. Rotations, training courses, coaching, and mentoring all feature as part of this ground-breaking new scheme.
Furthermore, the internship programme at Milaha is another effective way for students to gain exposure to a real work environment and helps them to make informed decisions regarding their future employment. The target is to provide Qatari high school students with valuable, practical work experience. University and college students can also complete a mandatory work term period which is essential for their college programme. These processes represent an opportunity for the company to evaluate students and consider them for future employment, a forward-thinking strategy to secure the best possible future for Milaha.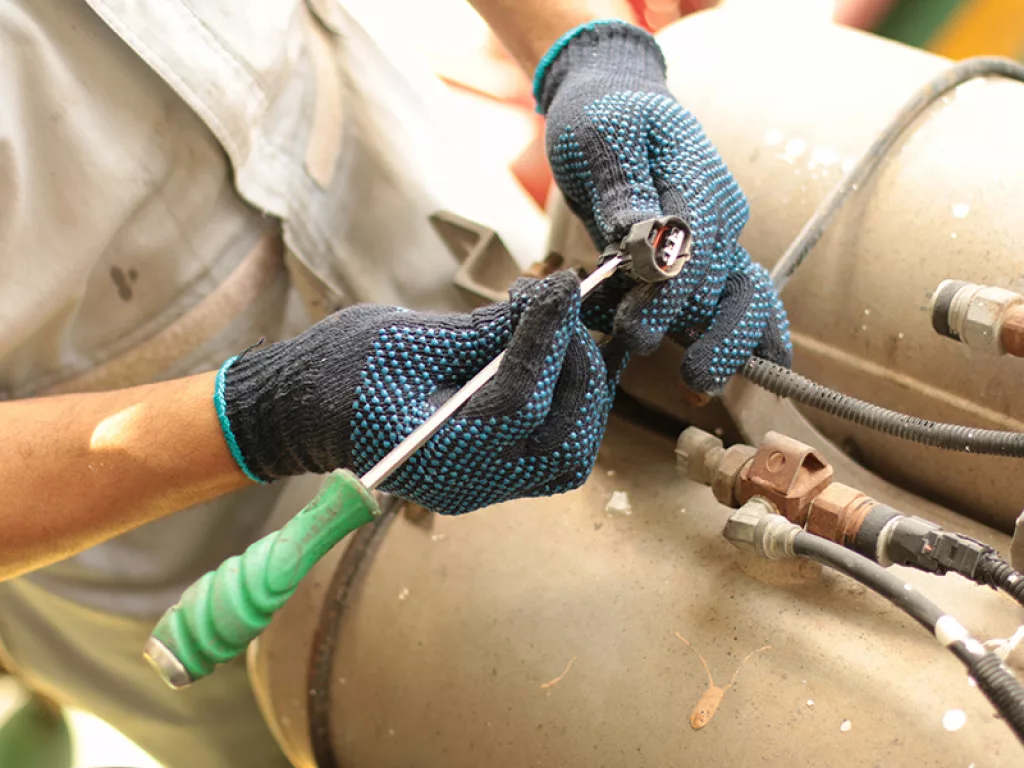 SUCCESS IN SHIPYARDS
Milaha has been providing Qatar and the region's shipping, leisure and industrial sectors with efficient, trustworthy services for the last 30 years.
Strategically located in the south of Qatar in Mesaieed Industrial City and in proximity to the new Hamad Port, Milaha Shipyard mainly operates across four marine business sectors: offshore vessels, navy and coast guard units, yachts and commercial ships.
The shipyard occupies an area of 150,000 square metres, and operates two floating docks, one syncrolift, and extensive workshop facilities needed to perform dry-docking, maintenance and repair services for vessels. Recently the shipyard has launched a new AC repair shed to accommodate vessels up to 50 metres. In addition to the marine sector, the shipyard also provides onshore plants repair, maintenance and shutdowns, and has major long-term contracts with oil companies.
These operations are supported by a comprehensive management system based on ISO 9001, ISO 14000 and OHSAS 18000, as well as modern processes and procedures to ensure the highest efficiency, quality and on-time commitment to all Milaha's customers.
"Our long-term partnership with Microsoft is built on trust and innovation, the key pillars of our digital transformation journey"

Eng. Mohammed Swidan, I PCEO, Milaha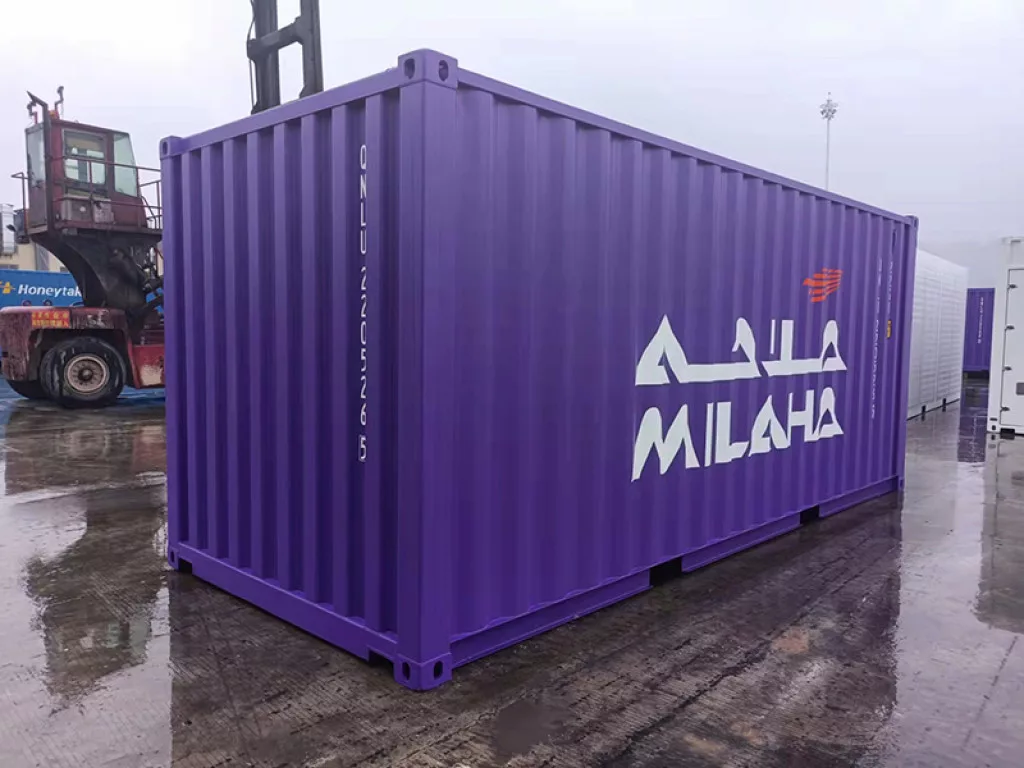 SAFE AND SUSTAINABLE SUPPLY CHAIN SOLUTIONS
Milaha works diligently to minimise the impacts on the environment associated with its operations, and to increase the sustainability of the business through the implementation of its environmental management system. This system provides the framework for carbon intensity reduction, waste and emission management, sustainability of resources, and compliance with national and international regulations.
Committed to protecting and improving the health and safety of all individuals associated with the company, Milaha imparts a safe, secure, and healthy work environment. The integration of safety principles into everyday business activities and striving to continually ensure that the company's activities are carried out in a safe and ethical manner, is recognised by Milaha as essential to achieving health and safety excellence.
"During the COVID-19 pandemic we developed a number of initiatives such as 'No Employee Left Behind' to ensure our employees' wellbeing, and to make sure our valuable staff are aware of all the health and safety procedures and measures required during the pandemic period," continues Eng. Swidan.
"We have also signed the Neptune Declaration and worked with various stakeholders to allow crew and seafarers relief and replacement. Besides this, we also worked on strengthening our health and safety practices with strong results to date," he adds.
DIGITAL TRANSFORMATION
Going forward, Milaha is working on building more innovative solutions for customers using existing technology. In this way, the company has experimented with drone-based survey work, remote subsea inspections, and dynamic pricing for services, among other new innovative, technological strategies.
"Our plan for the future is to use the latest new technology to solve customer problems, create a more seamless and friendly experience, and provide more insight to customers," adds Eng. Swidan.
"Our long-term partnership with Microsoft is built on trust and innovation, the key pillars of our digital transformation journey," he acclaims.
"We look forward to adopting new Microsoft technology tools and solutions to ensure the guaranteed security and productivity of our workforce and our technology platforms, as we strive to safeguard and develop the continuity of our services from Qatar to the world."
This forward-thinking approach, combined with a highly efficient level of adaptability to new technology, places Milaha in an enviable industry position, prepared for inevitable shifts within the sector, and ready to pivot alongside these changes to ensure the continued excellence of service.
As is maintained in the company's core values, the history of Milaha is a source of immense pride for the company, but a firm eye must be kept on the future, in order to leave a valuable legacy.
"The key strengths that differentiate us from our close competitors include our reliability and diversity. In offering integrated supply chain solutions that serve a wide range of industry leaders, we can attribute our success to being a one-stop-shop for different maritime and logistics needs," Eng. Swidan concludes proudly.