With a customer centric focus oven-baked into the company's operations, Tapan Vaidya, CEO at the UAE master franchise of iconic US pizza giant Papa John's, talks expansion and consumer-led innovation.
A SLICE OF SUCCESS
Pizza – the ultimate leveller in comfort food.
With a universal appeal, the promise of a slice of pizza is a worldwide temptation. And no one does pizza quite like the iconic brand, Papa John's.
From its roots in the US in 1984, the brand has developed a global footprint that continues to blossom. At the nexus of Papa John's dynamic growth is the company's UAE operations, presided over by CEO, Tapan Vaidya.
With a tasty range of pizzas, chicken wings, chicken poppers and salads, to name just a few, Papa John's UAE boast the same sumptuous range of toppings, signature sauce and original fresh dough that are the foundation of the product's global attraction.
"Pizza is such a universal comfort food, especially for this market here in the UAE, which is a melting pot of nationalities from around the world," Vaidya comments.
The giant that is Papa John's boasts a global footprint that delivers guaranteed consistency in quality, regardless of location.
For Vaidya himself, what began as a part-time job to get extra cash alongside studying for his university degree has flourished into a 35-year career entirely founded on passion.
"When I used to work tables at global restaurants, not only did I like my work there, but I also fell in love with it because the rewards were instant – you took good care of your guests and they would leave you a tip, which I found extremely motivating," he recalls.
This instilled in Vaidya a service-centric mindset that continues to serve the business in good stead today. At Papa John's, taking care of the customer is the central ethos behind all restaurant and service operations.
Indeed, for Vaidya, there is no revenue source that is more valuable than a returning customer.
"I always talk to our teams about ROC – which stands for return of customers. You must take great care of every customer in every transaction so that they will only think of returning to Papa John's. Work on ROC – not ROI (return on investment) – if you do ROC, then ROI will take care of itself.
"This is the underlying message to everyone in the company every day."
AN APPETITE FOR EXPANSION
With this philosophy, Papa John's UAE is well-equipped for expansion, and there is no appeasing Vaidya's appetite for growth.
Since the first Papa John's UAE branch opened in 2005, the chain has evolved at an impressive pace.
"Currently we operate 63 restaurants, and we have multiple restaurants under construction, we hope to stand at 70 by the end of the year.
"We have great expansion plans – we are looking at 110 restaurants by 2026," he tells us.
Fittingly, our discussion with Vaidya takes place as Papa John's stands on the precipice of exciting expansion into Saudi Arabia – a promising avenue of further growth.
"We just opened our first restaurant in Saudi Arabia in August 2021, and we will be opening our second restaurant in Riyadh, in just one hour from now!"
In the Saudi Arabian market, Papa John's aims to open 100 restaurants within the space of a decade.
"The Saudi opening has been fantastic and our expectations have been well exceeded," Vaidya comments.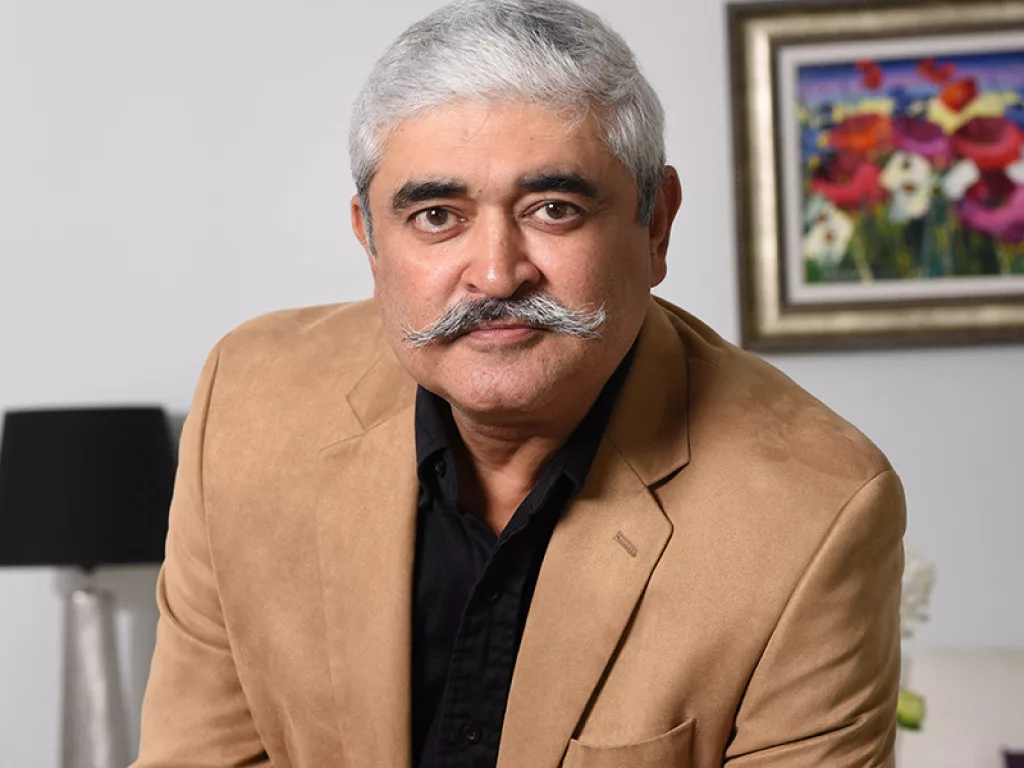 PIZZA-POWERED INNOVATION
Feeding the brand's expansion is an unending pursuit of innovation in terms of introducing new products, promotions, and partnerships.
"Everyone is our customer, so we always have some sort of innovation going on all the time," states Vaidya.
In the competitive arena of the quick-serve restaurant segment, differentiation and the ability to adapt is a crucial ingredient in appealing to the market. The company prides itself on identifying trends amongst its consumer base, particularly with millennials and Gen-Z.
This sense of innovation fuelled by consumer trends and demands is best demonstrated by Papa John's agility in adapting to the meatless movement that is taking the world by storm.
Veganism as a diet choice has exploded in recent years, and Papa John's is at the forefront of catering to this heightened demand.
Papa John's competence in this area has been acknowledged with an official award from People for the Ethical Treatment of Animals (PETA) for great vegan food, and the company's partnership with leading Unilever brand The Vegetarian Butcher has been strategic in this market penetration.
"This was a new partnership because we realised how the company specialised with vegan products and that was the direction that we wanted to go in," Vaidya comments.
"We are the first pizza chain to launch a completely new vegan range, with vegan chicken nuggets and various pizzas in the vegan variety, including wedges loaded with vegan cheese.
"Veganism is a movement that is here to stay – every month and year it is just growing and we are right there with the products," he adds.
Alongside the classic mainstays of the Papa John's menu, the company constantly refreshes its offering with an exciting range of new products.
One such example is the recent launch of the Papa John's Fresh Soul range – a segment designed with 'flavours that make your soul sing', inspired by the fresh soul genre of music. This has been met with huge success, with Kansas BBQ, Blue Cheese and a new pulled beef topping flying off the ovens.
"A few months ago, we also launched our new special product called Papadias – a flatbread style sandwich loaded with pizza fillings. It is a product that has really taken off.
"This means that we are now able to compete against the likes of McDonald's and Burger King with a lunch offering."
In addition to innovation on the menu, Vaidya highlights the sustainable appeal of Papa John's packaging, with the company using craft paper pizza boxes for its iconic product range.
"They are non-toxic, compostable and planet-friendly. That's 99 percent of all our packaging," he tells us.
Finally, Papa John's partnership with Kitopi – a leader in kitchen innovation that has just officially reached unicorn status – has been instrumental in streamlining restaurant operations.
"As a cloud kitchen operator based in the UAE, we joined hands with Kitopi and set up Papa John's in their cloud kitchens, we operate currently from six of their kitchens. It allows quick access to areas that we had not penetrated earlier. This relationship has worked very well for us."
"Everyone is our customer"

Tapan Vaidya, CEO, Papa John's UAE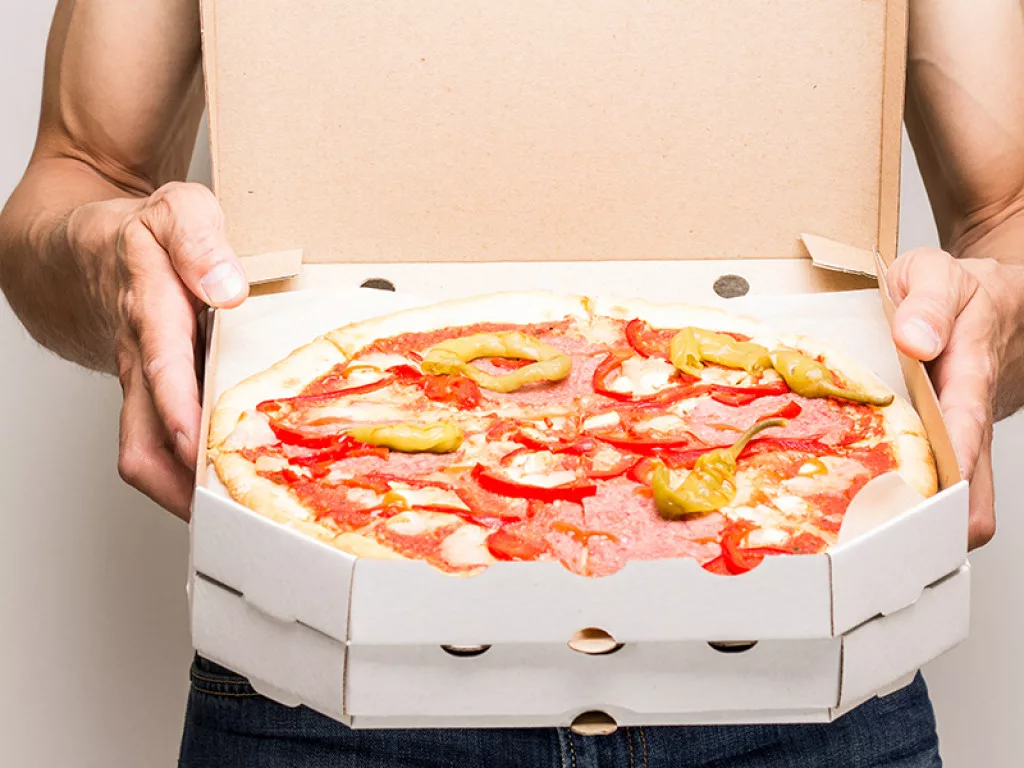 UNCOMPROMISED QUALITY
Papa John's greatest differentiator is its approach to quality ingredients, with the company taking great pride in sourcing only the very best. Aside from this, it is the people behind the pizza to which the company owes its success.
Staff training lays the foundation for guaranteeing the consistency that the brand delivers across the world. Robust training processes ensure that all staff are at the same level, with all Papa John's employees undertaking the same training processes by participating in online modules at the Pizza Academy.
Complementary to this, Vaidya himself extols a more personal approach, opening a direct avenue of communication.
"I specifically spend half an hour with all new joiners every week to communicate the vision, mission and values of the company. I make sure that right from the outset they know what is expected from them, and what they can expect from the company."
As the company's most precious asset, Vaidya was adamant on retaining all employees even during the disruption of the COVID-19 pandemic, when the chain lost half of its business due to widespread shopping mall closures across the UAE.
"At the height of COVID-19, we had to sit down and think of what to do with all of our costs. At that point, I made the decision that we were not going to let anyone go, because malls, restaurants – I knew they were all going to come back and then where would we find talented employees? We soon started expanding and recruiting.
"Since that decision, we have actually opened 12 new restaurants," he tells us.
With innovation and expansion showing no sign of abating, and an emphasis entirely geared towards returning customers, Papa John's will continue to deliver oven-baked indulgence across the UAE market for years to come.