Pace Architecture, Engineering and Planning have been shaping the skylines of the Middle East for the past 50 years. Director of Operations Ahmed Soliman, explores design-led excellence.
KEEPING PACE WITH TRANSFORMATION
Few construction companies can lay claim to world records – but for leading Middle Eastern architectural consultancy firm Pace Architecture, Engineering and Planning (Pace), this is part of the enterprises' esteemed legacy.
Within its home nation of Kuwait, the company lays claim to the world's largest robotic car park and the record for the largest government-owned official building with the Jahra and Farwaniya courts complexes, soon to be overtaken by Pace's ongoing construction for the Kuwait Palace of Justice.
Alongside the headquarters in Kuwait City, the company's presence spans additional offices in Manama, Riyadh and Tunis. The firm primarily serves the construction industry across the Middle East, Asia, Eastern Europe, and Africa.
Over 50 years of operation, Pace has amassed an impressive portfolio of projects as a multidisciplinary consultancy firm championing a visionary approach to design and project delivery with quality at the core.
"We benchmark our work against the highest of industry standards and have established a widely recognised reputation as an early adopter and an active leader in the region for the implementation and promotion of new design technologies," opens Ahmed Soliman, Pace's Director of Operations.
"Our diverse and talented team of over 850 industry experts provide a full suite of specialised and integrated architectural, engineering and planning services to a wide range of public and private sector clients, with seamless cooperation that guarantees exceptional project delivery – from start to finish," he continues.
Soliman himself was drawn to the design and engineering aspects of retail and real estate development projects during his previous tenure at Exxon Mobil Corporation (XOM).
"During the last three years of my XOM service, I was fortunate to work on the design, localisation and roll-out of a newly flagship convenience store brand for XOM called 'On the Run', which was deployed throughout Egypt and other parts of Africa including Kenya, Gabon and Tunisia," he explains.
This was amplified further in Soliman's subsequent role at the Kuwait Gulf Oil Company as Specialist Project Manager, overseeing the design and construction of LEED Certified Head Office buildings.
"Ultimately, I moved to Pace to expand my experience of the design and delivery of complex projects in the realm of built environment and infrastructure."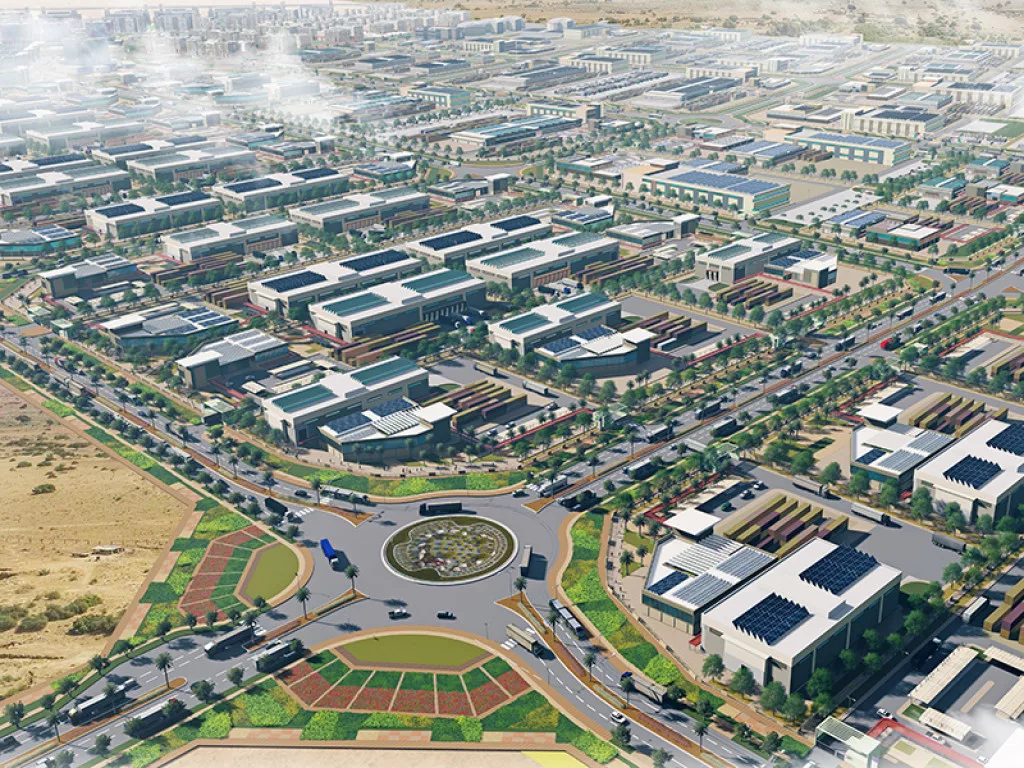 A COMPETITIVE HERITAGE
Although backed by a prestigious history, Pace champions a forward-looking perspective centred on continual improvement.
"With over 50 years of industry experience, Pace has, and continues to, make a significant contribution to the development of the architectural and urban landscapes within the entire region, earning a global reputation for pushing the boundaries of design and architecture in our pursuit of quality and excellence."
"We have always remained ahead of the curve by continuous self-assessment and an active approach to development – in pursuit of ever-greater efficiency and optimisation of resources," Soliman states.
The company's environmental commitments stand as a solid reflection of this outlook.
"Pace has a fully-fledged HSE management system that incorporates environmental protection within the design ethos of Pace activities," Soliman tells us. Complimentary to this, Pace's status as ISO certified to ISO 450001 indicates a core requirement for environmental protection.
As with all reputable players in the global construction sector, the company comes equipped with the in-house expertise to deliver and conform to LEED (Leadership in Energy and Environmental Design) standards. Indeed, five LEED AP professionals form a core part of Pace's design staff within both architecture and mechanical, electrical and plumbing (MEP) disciplines.
Investment-led innovation is at the cornerstone of this ongoing pursuit of excellence, with Pace continually incorporating and excelling within the latest design and construction technologies. Alongside LEED, this primarily extends to Business Information Modelling (BIM) and Project Information Management (PIM).
"Through critical design thinking across all disciplines and by adopting the latest in design and construction technologies, Pace is able to address multiple design challenges and manage projects, clients and partners more effectively, with timely delivery and minimum waste or errors," Soliman comments.
By the end of this year, Pace will conclude investment both in terms of digital infrastructure and staff, to attain BIM Level Two compliance.
Adjacent to this, Pace continue to advance the digital ecosystem in which they thrive. This hails the future of the construction industry by streamlining collaboration and eliminating the risk of prediction by forecasting and visualising cost and constructability through advanced software.
The company's investment in digital delivery is the natural progression in this area, advancing beyond simple project level BIM.
"Digital delivery workflows afford Pace the ability to deliver projects anywhere through collaboration with geographically distributed teams and partners without the exchange of a single paper. This covers from contracting to post occupancy assessment," Soliman explains.
The adoption of the digital delivery framework will also fulfil a critical role in addressing the current industry challenge of disrupted access to both staff talent and clients, during the ongoing COVID-19 pandemic.
"Pace has earnt a global reputation for pushing the boundaries of design and architecture in our pursuit of quality and excellence"

Ahmed Soliman, Director of Operations, Pace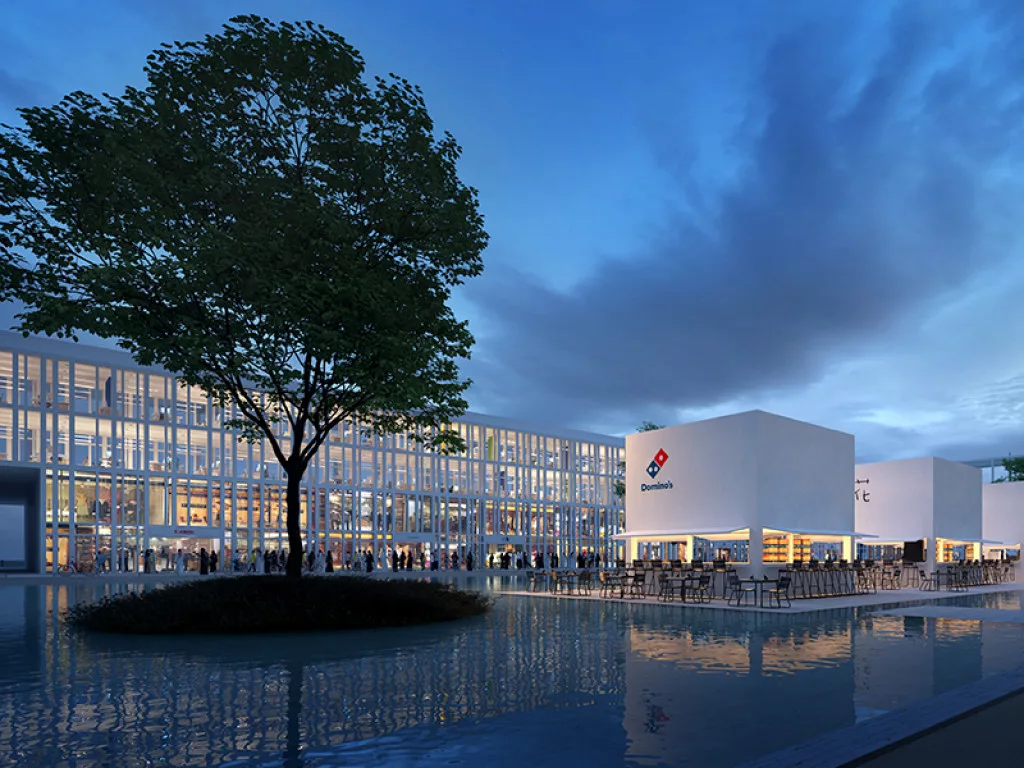 A CHALLENGING LANDSCAPE
On the topic of challenges, Soliman highlights the shifting and dynamic context of the industry in the geographical regions that Pace serves.
"The construction industry in the ME region where we do business (Kuwait, Bahrain and KSA) is currently in a state-of-flux.
"Kuwait is a proving to be a market with shrinking funds from the government and major developers, which is challenged by a great desired and need to diversify its economy as per the Government's 'New Kuwait' Vision 2035," he outlines.
This government initiative aims at ameliorating Kuwait's attractiveness to investors through transforming the country into a hub of finance and trade. Developed infrastructure is a key pillar behind this strategy, highlighting the integral role that the construction industry is expected to play in the future of the country.
In the context of the COVID-19 era, this ambitious framework can lead to complications and confusion for lawmakers in striking a balance in legislation and economic restructuring amidst the overall project landscape.
Looking beyond Kuwait, Soliman identifies Bahrain as a somewhat "swinging market", defined by peaks and troughs in business activity due to opportunities largely being generated from outside of the country.
"To get business in Bahrain, one needs to be close to KSA and UAE developers," Soliman comments.
"KSA is a booming market but stuck in the same all too familiar cycle of studies and design at inflated fees and salaries, only to come to the construction stages with cold feet when the feasibilities break the dreams on the rock of reality."
In spite of such market conditions, Saudi Arabia remains a promising area of development that Pace intend to approach with suitable caution.
"We are keen to capture opportunities in KSA but with a cautious eye to the inevitable dip until the market drivers get more experience in sustained development," he surmises.
With this savvy and agile market approach, Pace and their quality model of consultancy services, from procurement to design, are the company to fulfil the architectural vision of the Middle East.