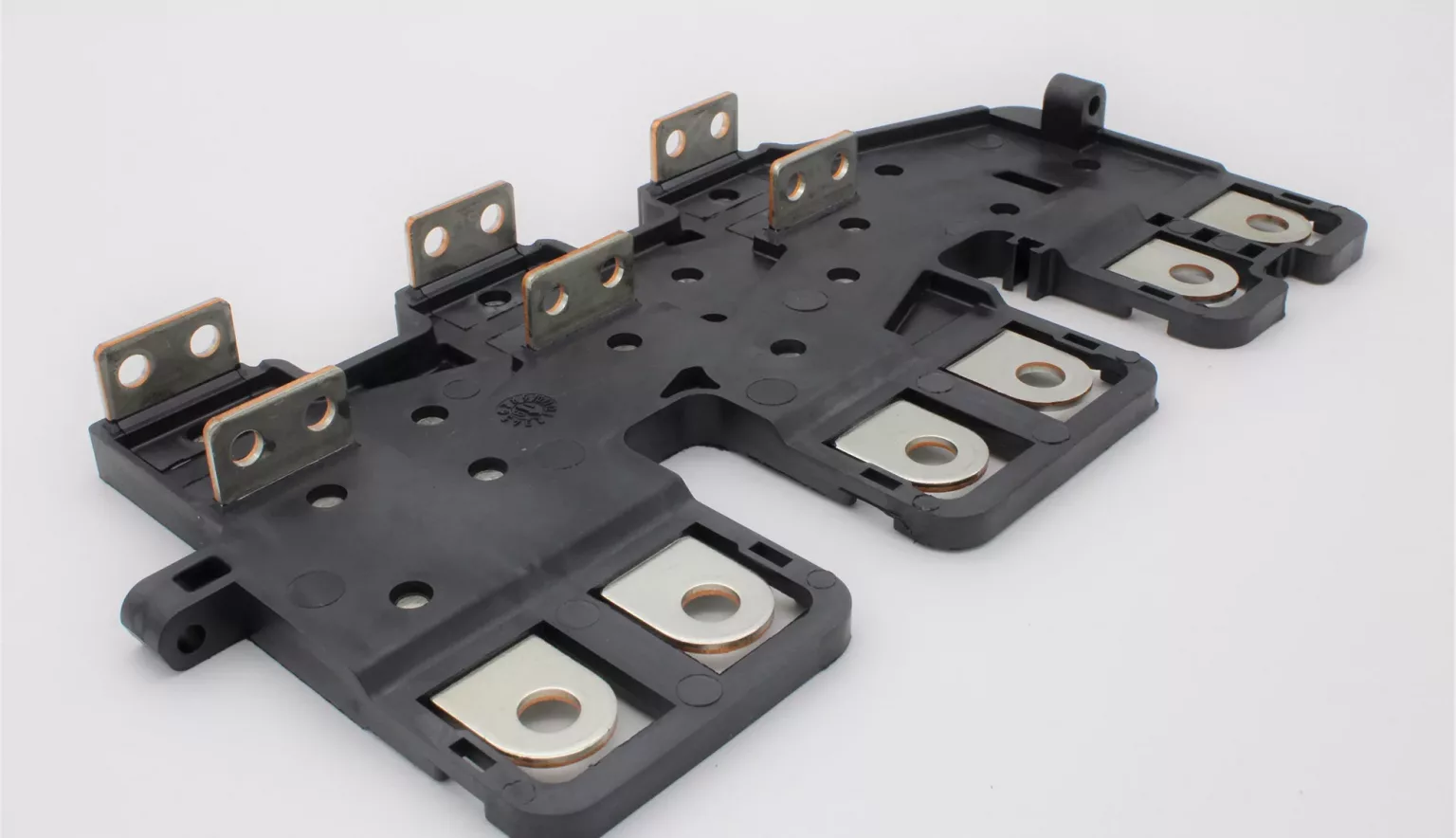 Italian Manufacturing Innovation
We spoke to Luigi Costa, CEO of Mista spa, about the opportunities and obstacles presented to the firm in the wake of the past year, and its goals set for 2021
Writer: Marcus Kääpä | Project Manager: Matthew Taylor
The Italian automotive industry is home to some of the largest and most renowned companies in the world. From those that produce cars for the international market, such as Fiat and Alfa Romeo, to the more specialist and luxury brands such as Maserati, Ferrari, and Lamborghini, Italy boasts a multitude of companies that are key players in the automotive market.
But a closer look under the bonnet of the industry reveals a long and rich history of family-run companies and SMEs that form the backbone of the automotive sector. Production and assembly lines bring together the best of Italian automotive innovation utilising a wide array of parts mainly supplied by third-party businesses.
Mista SpA is one such firm with headquarters and manufacturing in Piedmont, as well as a further manufacturing plant in Tunisia. In the last decade Mista has consistently sought to improve and expand their Italian based research and development department (including an analysis laboratory), injection moulding and metal stamping facilities, and assembly and automatic lines.
Mista's primary services include stamping and welding of small metal parts, the injection moulding and finishing of thermoplastics, insert moulding, and the qualification and production of complex electromechanical assemblies.
For Luigi Costa, CEO of the company, the manufacturing of automotive parts for the wider industry is a privilege. He followed in his father's and uncles' footsteps and joined the company almost 20 years ago. In 2015, alongside his brothers Mario and Guido, he purchased the remaining 75 percent of Mista shares thus committing to the company, the locality, and to Italy.
Costa graduated in mechanical engineering from the Polytechnic of Turin in 1995, before going on to be a Project Manager at Comau (now FCA Group – a part of Fiat Group), where he worked in the design and construction of automated production lines. He joined Mista in 2001 as manager of both the technical and commercial office of the company until 2015 – the year he took on the role of CEO. He continues to maintain the family-run ethos of the company.
"At Mista there is a strong collaborative relationship between its people," Costa begins.
"To this end we constantly try to add more technical and management skills in order to offer our customers co-engineering and co-design solutions. We strongly believe in our business, and the goals we have set for ourselves."
70 percent of Mista's operations are in the automotive sector, with another 15 percent dedicated to the electrical appliances industry, and the last portion is focused on providing an array of services to the manufacturing industry. Its main customers are Valeo, Marelli, Denso, Magna, Johnson Electric, Plastic Omnium, Danfoss, Themowatt, TE Connectivity, and Riello.
Innovation and education
Mista continues to innovate and invest as it develops its services, to this end it strives to forge and participate in working and research partnerships with national and international entities such as the Polytechnic of Turin.
It is through this alliance that Mista is participating to the construction of a car dashboard with significantly less wiring than the standard model. This reduction simplifies the use of the dashboard as well as making it much easier to assemble and produce, reducing complexity and increasing cost effectiveness. Mista's contribution is the supply of the connectors that link the dashboard and its electrical devices. This kind of innovation is an aspect of the firm that Costa is very proud of.
"The investment in the 3D printer was important and significant to allow our research and development department to have a prototype of the finished piece quickly and before the construction of the mould. Equally significant are the continuous investments in software for mould design, moulding simulation process, and metrology applications," he tells us.
However, innovation is not the only aspect of the firm Costa deems important. Mista's employees are the life blood of the firm, and it is through their efforts that it continues to serve quality products and services to its many clientele.
"The investments which are the most important are those made in our workforce, the young, the qualified, and driven personnel," he informs us.
Once again in collaboration with the Polytechnic of Turin, Mista, among others, provides work experience placements for a master's programme that permits graduate engineers and technicians avail of a one day a week research-study placement through an apprenticeship contract.
"There is high demand for young engineers and technicians," Costa elaborates.
"It is fundamental that Mista stay in tune with technological and theoretical advances, our cooperation with the university allows young graduates to have a real and meaningful work experience before setting out on their desired career path, but at the same time provides Mista with a fresh point of view.
"We believe that Mista is an attractive opportunity for young engineers because of the projects and objectives that the company has set itself."
However, the impact of the COVID-19 pandemic has caused obstacles that the firm has had to, and to some extent still has to, overcome. As well as operating in Tunisia, Mista's main HQ is based in rural Cortiglione in the heart of the Monferrato region (more widely known for its wine than its cars) where transport already faces certain infrastructural challenges. The pandemic presented a whole host of unimaginable hurdles from logistics to health and safety across every industry including that of automotive production. This challenge not only presented managerial migraines but also laid bare previously unperceived weaknesses, such as broadband infrastructure.
"Italian business activity throughout 2020 was certainly a very stimulating challenge," Costa tells us.
"There are many aspects that could be improved in terms of the organisation of the country (tax rules, access to credit for technological advancements, labour market rules, the justice system). Competition from industries in other countries is very strong, but the determination of the majority of entrepreneurs and workers to continue to keep Italian industry alive is always strong."
2021
For Mista, the industry challenges posed by the COVID-19 pandemic (Italy being the worst effected EU country) came in the form of a complete overhaul of health and safety procedures within the company, reduced demand for products, interruption of its graduate programme, weak broadband infrastructure, and logistical difficulties. "But the strength of business ties and partnerships has greatly benefitted and aided the firm in overcoming these obstacles", Costa explains.
"The close cooperation relationship with suppliers is, and has especially been in the past year, extremely important," he says.
"In particular, Mista works with suppliers of specific and specialist activities, such as plating, to increase performance in terms of quality and punctuality. What makes these partnerships even stronger is the increased level of communication so as to educate each other on our respective technologies and areas of expertise so as to avoid hiccups, foresee potential problems, iron out any issues, and to develop better solutions and future projects."
In the light of the negative effects on the automotive industry last year, and now that 2021 has come around, Mista's first goal is to become increasingly capable of offering co-engineering and co-design solutions to its customers – an ambition the firm is pursuing with great resolve.
VIEW Mista SpA BROCHURE