Aernnova is ready for lift-off. Vice President Miguel Angel Castillo discusses spearheading clean and innovative R&D in the European aerospace sector.
FLYING FORWARD
Aerospace is a realm of technological brilliance.
The industry is constantly evolving and making use of the newest innovative tools and systems to advance its flying potential, from commercial jets and emergency response helicopters to the rockets and space-faring vessels that transcend the thin blue line into the void beyond.
Based across multiple worldwide locations, Aernnova is one such manufacturer that operates in the aerospace sector. Aernnova is a 100 percent private company and world-class supplier of integrated aero-structures, composite and metallic components and aerospace engineering services.
"We provide to our customers highly engineered products and services with full responsibility over the complete life cycle of an aerospace programme: from conceptual and detail design, testing, certification, prototyping and serial manufacturing to product and in service support," introduces Miguel Angel Castillo, Vice President of Technology at Aernnova.
"We have very strong capacities and capabilities in product development, design, manufacturing, engineering and aftermarket support, especially for complex composite structures. This exists alongside extensive experience and best-in-class composite capacities, capabilities and metallic components as a one-stop-shop to manufacturing and final processing."
Aernnova numbers more than 4,500 people across seven countries and 16 different industrial locations. The company's operational excellence has been recognised for years by Airbus, Boeing, Embraer and Sikorsky, and it is the only Airbus supplier accredited as a full member of the company's Supply Chain and Quality Improvement Programme (SQIP) every year since 2014.
"We are headquartered in Spain with an expanded global presence through our manufacturing and engineering centres in Europe, America and Asia. Aernnova currently serves more than 20 different customers worldwide," Castillo adds.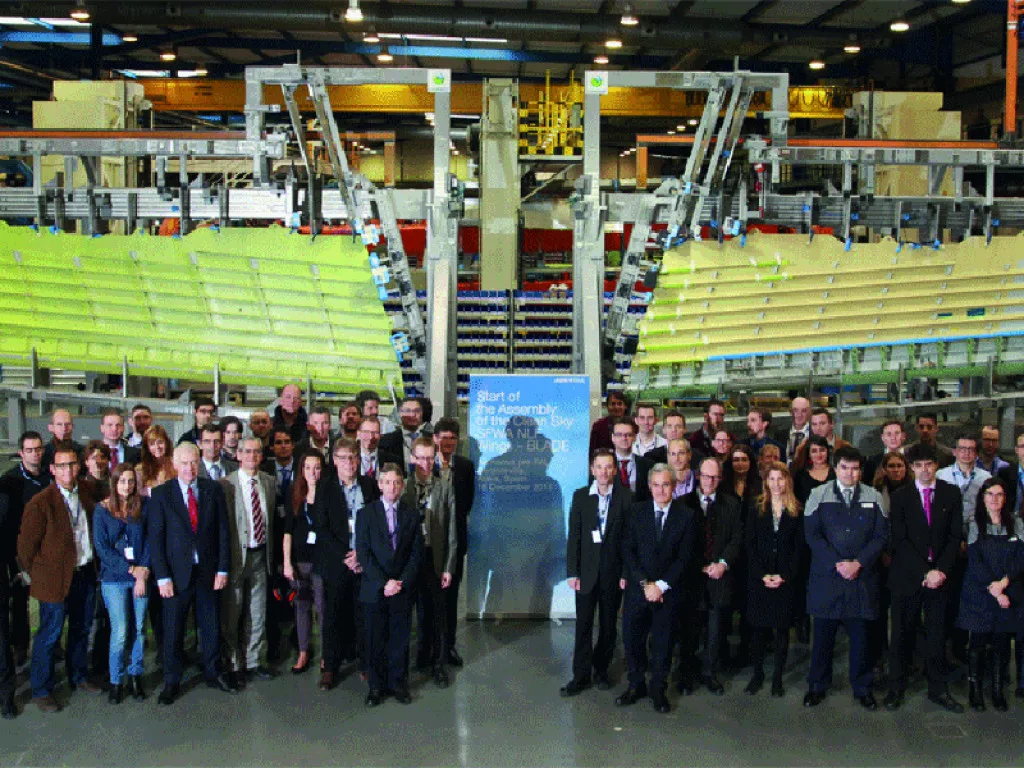 AEROSPACE INNOVATION
According to Castillo, commercial transport aircraft and defence platforms are the company's two traditional subsectors. Of the two, the commercial transport aircraft sector is the truly globalised area.
"The competition starts from the passenger's demand for safer and cheaper trips," he explains to us. "This translates to the airlines that set their requirements, together with minimum operating costs to the aircraft original equipment manufacturers (OEMs), for example, Airbus, Boeing, and Embraer among others. The OEMs' open part of their design and manufacturing leads to competition where companies such as Aernnova bid.
"In order to successfully uptake one quote, we need to be the best option for our customers. That can sometimes mean simply being based on the best costs, other key industrial capabilities or the best value for our customers. The innovation part, in my opinion, must be supporting the value generation for our customers, and this is where Spain and the European industry is at this moment."
For Castillo, the aerospace industry is rich with innovation and potential. Technological tools such as urban air mobility, drones for delivery, inspection, security matters, and new developments that are demanding innovative materials, manufacturing processes, systems, operational means, are proving the start of a new frontier for the industry.
"This ecosystem is rich enough to make the sector an exciting environment for any engineer or professional willing to grow," Castillo continues. "However, we now have to address the impact of COVID-19. The current post-pandemic environment does not invite us to view the future with optimism, as we often hear words such as 'uncertainty' and 'volatility'.
Fortunately, thanks to science and innovation, we have new vaccines that are proving their effectiveness against COVID-19 and are allowing us to recover normality. Digital transformation and sustainability are going to mean a change in the way of life that we currently enjoy. Also, the health and safety of the people has to be in the core of our activities. The challenge is to promote all these transformations being competitive, and in Aernnova we have a clear commitment in this sense.
"I think that a time of extraordinary aerospace manufacturing lies ahead of us."
COLLABORATIVE R&D
Existing in such an evolutionary industry, R&D and innovation form a part of Aernnova's DNA. This represents a commitment not only to the company's clients and shareholders, but also to all of the employees and management who work at Aernnova, and indeed a commitment to society as a whole.
"Currently, we are undertaking a full effort to overcome the effects of the COVID-19 pandemic," Castillo explains. "In addition, our commitment to sustainability, together with the increasingly rapid obsolescence of the technologies with which we generate value for our clients, make technological innovation a top-level management and operational excellence a continuous need.
"This will allow us to be more efficient and adapt more quickly to the changes that may be imposed on us by current uncertainties, whose management is beyond our reach."
R&D activities are one of the levers for strengthening Aernnova's position as a Tier One company (those that supply components directly to OEMs) to generate sustainable value and increase its competitiveness.
"These activities during the past year and a half have been adapted to the new realities of the sector as a result of the COVID-19 pandemic, and the demands of our customers, particularly in the way they are going to do business within their value chain in the coming years," Castillo tells us. "The Aernnova 2025 Technological Development Plan continues to be the reference for our activities. The priorities, as a consequence of the situation, have to take into account the need to be leaner and contain the debt.
"Thus, there is a further focus for effectiveness on our R&D and related objectives, placing greater emphasis on winning new orders for single-aisle aircraft structures, wing products and empennage, materials, hard metal alloys and composite processes more advanced than current ones.
"R&D investments for our customers' needs account for an average of 7.5 percent of our revenues during the last five years."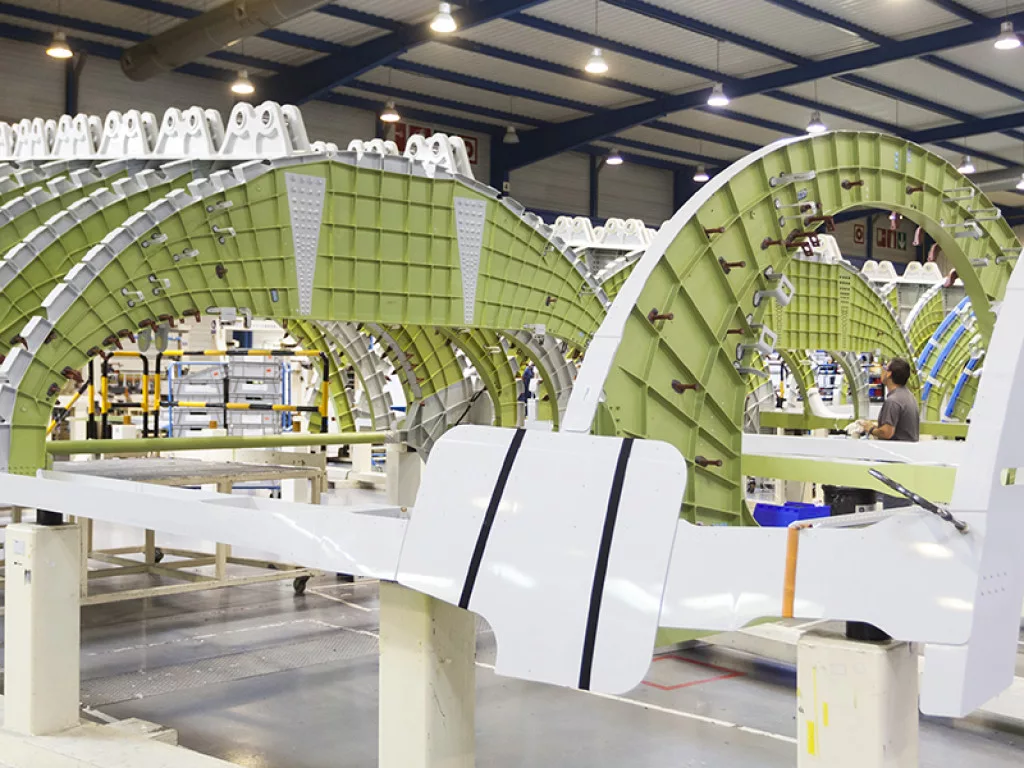 CONTINENTAL SCOPE
Aernnova has actively participated in the European Framework Programme (EFP) since the Fifth Framework Programme (FP5). The Framework Programmes are the primary financial tools that the European Union (EU) uses to support R&D activities across almost all scientific and technological disciplines.
"We intensified our participation in the Seventh Framework Programme (FP7) with our assembly contributions to the Breakthrough Laminar Aircraft Demonstrator in Europe (BLADE), an Airbus project associated with the Clean Sky framework. This project flight tests experimental laminar-flow wing sections," Castillo says.
Clean Sky is a public-private partnership involving the European aeronautics industry and European Commission that aims at coordinating and funding research activities in order to deliver innovative aircraft, especially when it comes to reducing noise pollution and emissions. Within this, the objective of Clean Sky 2 is to help build, develop and strengthen an internationally competitive aeronautical industry and supply chain in Europe.
"In the recent finalised Horizon 2020 (H2020) funding programme, we have had a variety of contributions, together with our European partners, to new aero-structures technology with innovations in one shot thermoset and thermoplastics processes for different flight and ground demonstrators, advanced laminarity and more modular and highly integrated structures, just to mention the most relevant perimeter in Clean Sky 2 demonstrators."
CLEAN AND GREEN
According to Castillo, within the framework of the Clean Sky 2 programme, the different group companies are completing, together with numerous European partners such as Airbus, DLR, Onera, Fraunhofer and others, the development and manufacture of aerostructures with integrated systems for ground and flight demonstrators.
"Additionally, within the H2020 programme, we have been applying aerospace knowhow to the rail sector where lightweight materials and structures are increasingly required," he adds. "Aernnova has a background in rolling stock projects and is currently on board the European Shift2Rail project within three work packages: car body, doors and interiors."
The use of these European partnerships in Clean Sky, and Clean Sky 2, has served Aernnova to successfully mature manufacturing technologies up to demonstration level. Based on this success, Aernnova keeps on trusting the EFP as a major way to develop innovative manufacturing technology processes with the best partners across Europe.
"There is value to partnering with our customers at a European level and some of the best aerospace global research and technology organisations together with reputed universities," Castillo continues. "We can integrate a good part of our future R&D scope in proposals together with our European clients, in particular Airbus, and to articulate future projects with good technological partners."
These are the main reasons why Aernnova has been very active in the launch of the initial activities of the new Clean Aviation Joint Undertaking programme within the new Horizon EFP. Aernnova is one of the 26 European entities listed in the commission regulation as a founding member of the Clean Aviation entity, is one of the private members, and is also a representative on the current governing board.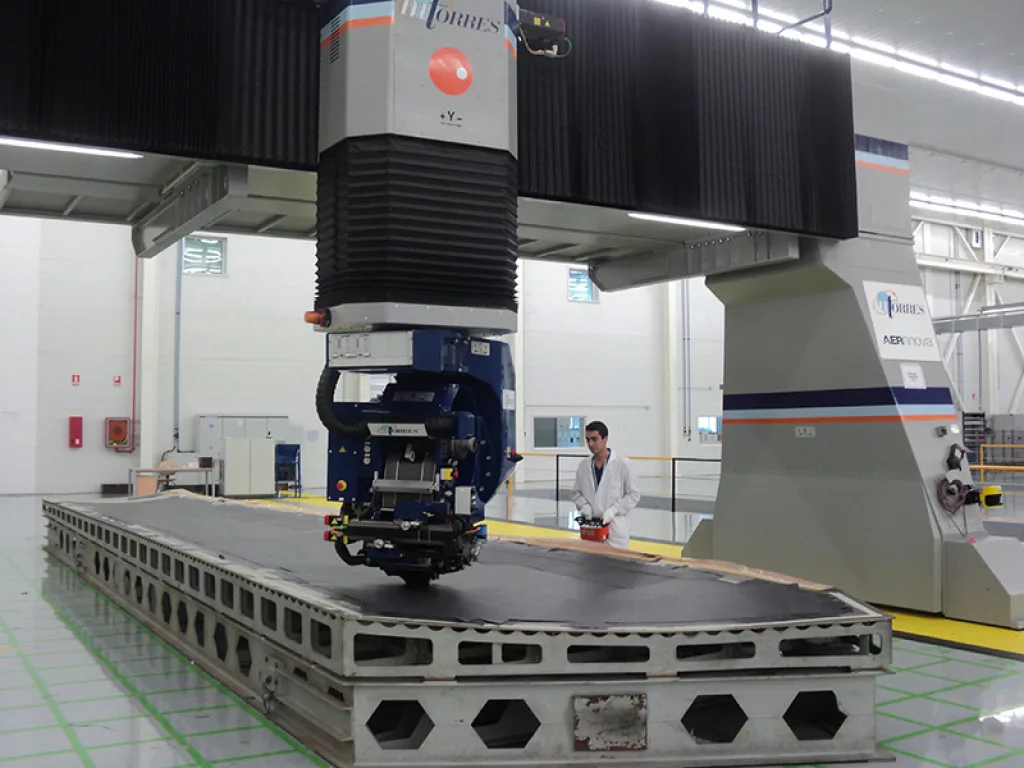 AERNNOVA GLIDING AHEAD
Moving forward through 2022, Aernnova's primary target is to prioritise its business relations with customers when it comes to single aisle platforms, particularly for wing components and assemblies.
"Aernnova is prioritising two main lines of actions in this sense," Castillo concludes. "Aernnova is part of Airbus Wing of Tomorrow and follow up Airbus R&D projects for next generation single aisle wings. This is a key priority for our activities to get started within 2022 to develop more competitive and valuable solutions by the 2025 horizon.
"Also, Embraer and Aernnova have very recently announced a strategic partnership for Embraer industrial units, located in Evora, Portugal. This transaction is pending closing. The agreement aims to increase the production of these sites, whose operation has a strategic importance for the current and future Single Aisle products of Embraer."