Aggregates are used in a variety of applications across global industry. We speak to Jamie McTaggart, General Manager at Sohar Stones LLC, about the company's operations and expansion in the Oman region.
QUARRYING FOR QUALITY IN OMAN
Situated south-west of Saudi Arabia and neighbouring Yemen, Oman is known for its part in many vast industries, such as oil and gas refining, and its substantial mining operations.
Mining in Oman is largely divided into the areas of metals and bulk mining, while its location in the Middle East allows it to access multiple growing markets and economies, for instance, Southeast Asia. For Jamie McTaggart, General Manager at Sohar Stones LLC (Sohar Stones) – a leading producer and supplier of aggregates both locally and internationally, Oman has become home to a significant number of quarrying operations, which in turn has benefitted the region considerably.
"These operations have made Sohar Stones a key player in the supply of aggregates to Qatar over the last four years, including several significant investments strengthening our position in the market," he begins. "Surprisingly, during the last two years with COVID-19 having created worldwide disruption, we have experienced very little impact on our aggregate export business. Our export volumes have remained consistent with Sohar Port managing their operations efficiently and uninterrupted.
"We have definitely seen some big changes in the local market which contributes to around 10 percent of our business. Now the vaccination programme in Oman has significantly progressed, we are starting to see projects starting up and a marginal increase in our local sales volumes in the company."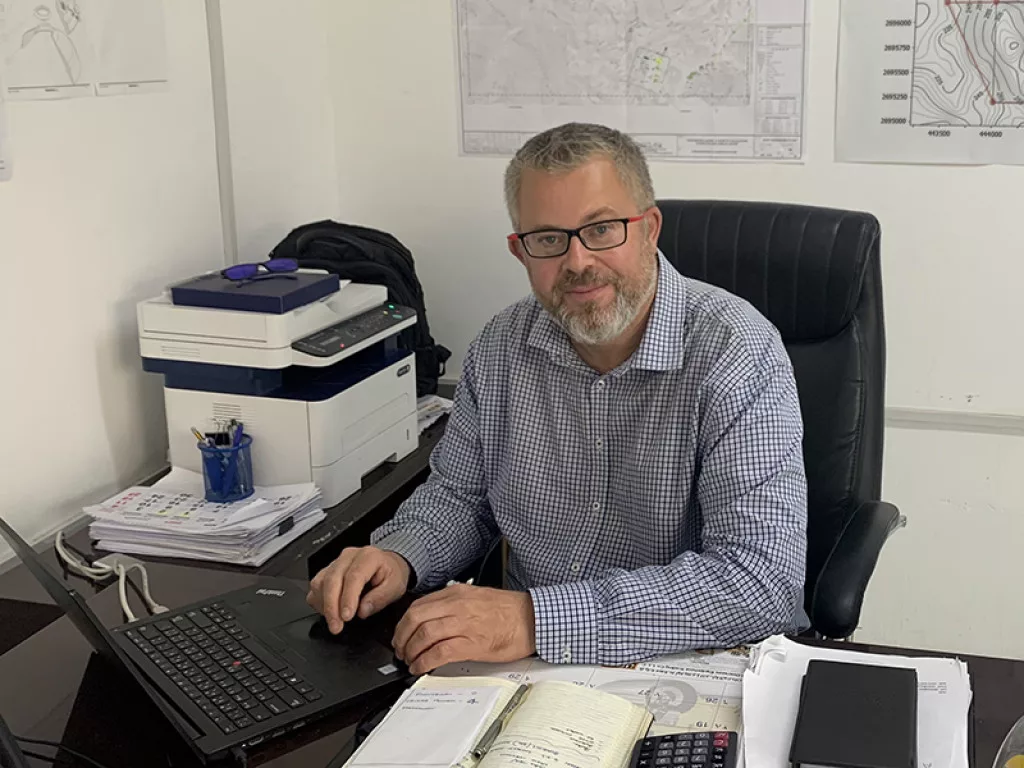 SOHAR STONES
Sohar Stones is part of the Badr Investment Group LLC (Badr). The group has been established for over 20 years and was formally known as Ali & Abdul Karim Group Co. LLC. Through Badr, Sohar Stones provides high quality crushed rock aggregates in a variety of grades for use in concrete and asphalt products, as well as supplying sub-base, fill materials and armour rock to the market.
"We pride ourselves on our diverse portfolio and international reputation made possible by our innovation, drive and a dedicated workforce of over 800 staff in the Gulf Cooperation Council (GCC) region," Jamie says. "We supply a range of high-quality gabbro aggregates for the asphalt and concrete industry in various grades to suit our customers' requirements, with safety and quality at the forefront of all our operations.
"Our quarrying operations are situated deep in the mountains of the Sohar region and strategically located near Sohar Port to fulfil our export requirements. Our main client in Qatar, Gate Primary Materials Company (GPMC), manage the export operations from Sohar port to Messied Port in Qatar."
Sohar Stones has been operating since 2006 and has supplied a significant volume of aggregates and rock in the development of Sohar's infrastructure and its port, as well as exporting the majority of its production to Qatar.
"We are reviewing our development plans to ensure we maximise our mineral reserves and ensure our sustainability in the region for many years to come"

Jamie McTaggart, General Manager, Sohar Stones LLC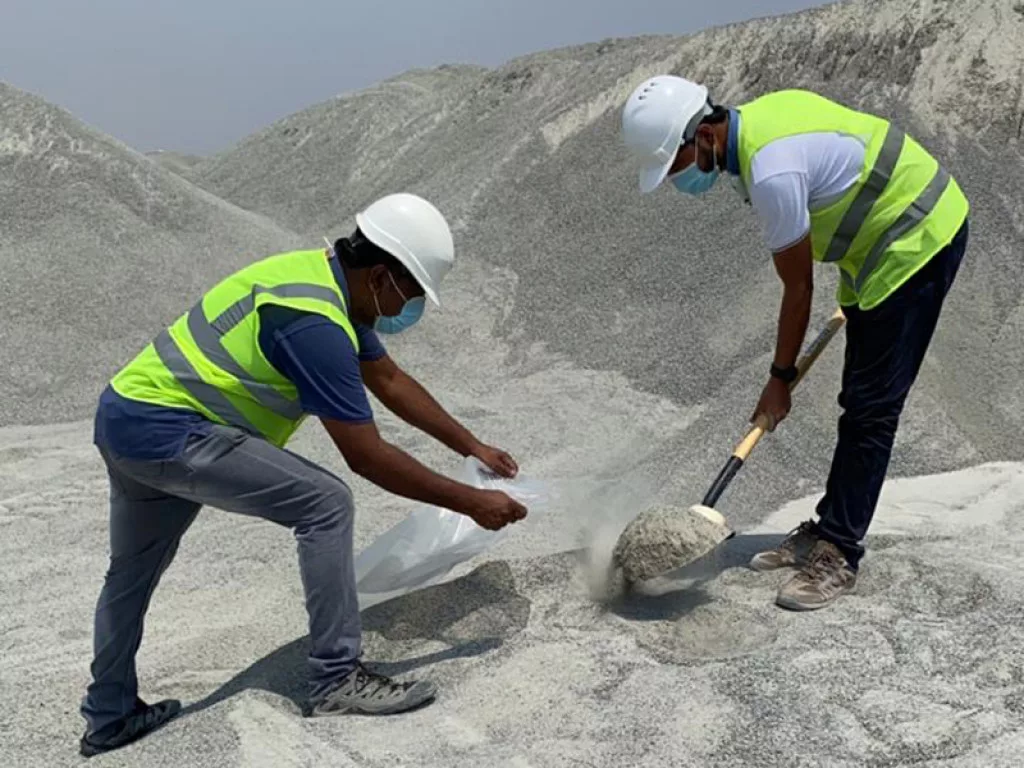 CONSTRUCTING A CAREER
Jamie started his career in 1989 following college, after which he joined Tilcon Ltd (Tilcon) based in the north of England as a young trainee. At that time, Tilcon was one of the leading producers and suppliers of building materials, including aggregates, ready mixed concrete and asphalt throughout the UK.
"Throughout my 17 years with Tilcon and then later Tarmac Ltd after an acquisition in 1999 by Anglo American, I gained experience in all aspects of the industry, finally settling in the quarry management side of the business where I found my true passion," he explains. "I had always had ambitions of working overseas, and in 2006 when an opportunity arose with Lafarge Middle East for a significant two-year limestone quarrying operation to supply a large oil and gas project in Ras Laffan, my bags were packed and I finally left the UK for Qatar.
"After completion of the Qatar project, in 2008 I accepted an opportunity to lead the quarrying business for Fujairah Bulk Shipping LLC (FBS) as General Manager in the UAE. FBS was owned by Pacific Basin Shipping and the Government of Fujairah and was initially a trading business exporting rock and aggregates to Qatar."
The company grew rapidly and in 2009 Jamie was promoted to Chief Operating Officer managing two large gabbro quarries, an export business and a land reclamation project requiring over 57 million tonnes of rock supplied from the quarrying business.
"I left FBS after four years and was appointed Country Operations Manager in Azerbaijan for Aztikitiyol, who are a leading supplier of aggregates and asphalt with multiple operations strategically located throughout the country," he continues. "During my time in Azerbaijan I recruited an international operations team who successfully designed, installed and commissioned several aggregate and asphalt plants in the country, as well as providing materials to key projects including sports stadiums for the Baku 2015 European Games."
Jamie has since worked in various senior operational roles in the quarrying and mining business in continents including Asia, Australia, Africa and Europe, before joining Sohar Stones in January 2020. And over the course of his career, Jamie has had the privilege of watching the industry, and Sohar Stones itself, grow and develop.
"All our aggregates are sustainably sourced and quality assured"

Sohar Stones LLC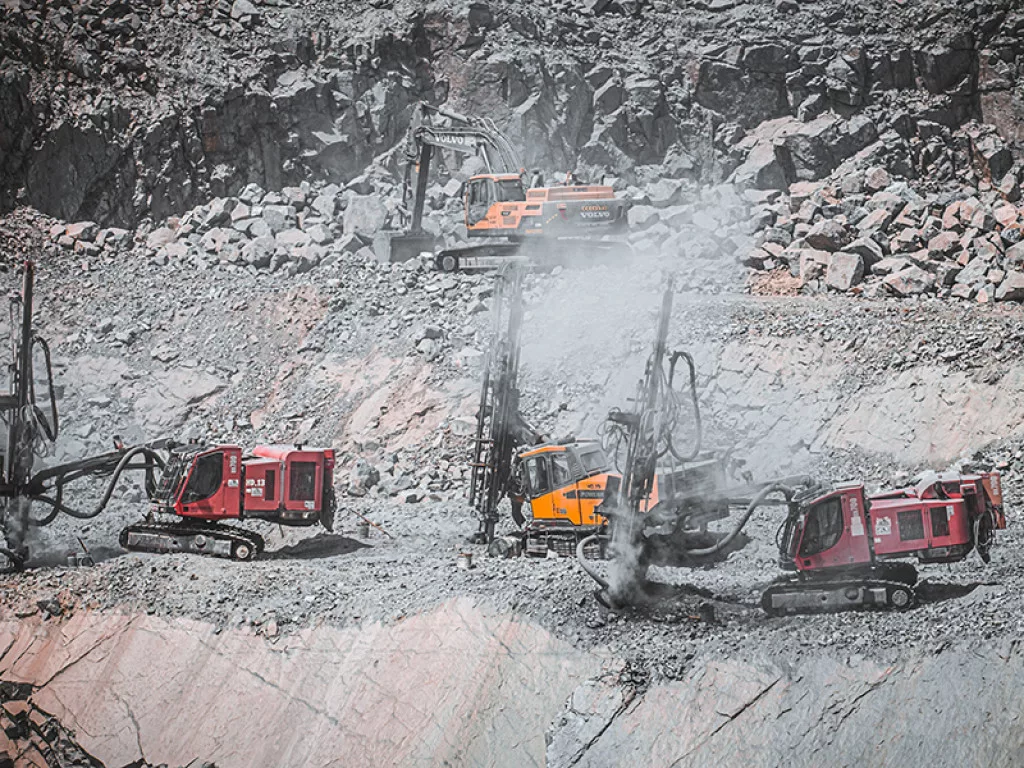 GROWTH AND DEVELOPMENT
This company growth stems from the continual investment in its services to better its potential. In 2019, Sohar Stones invested in an additional processing plant to double its production capacity to over 2.5 million tonnes per annum. Also included in the investment were a fleet of dump trucks to ensure an uninterrupted supply of rock from the quarry to the company's crushers.
"It was at this time that we significantly increased our export volumes and built upon our reputation for quality and consistency in the GCC region," Jamie explains. "Over the next two years we further invested in upgrading our heavy equipment with the purchase of Volvo material handling equipment from its Oman dealer General Engineering Services LLC (Genserv), as well as construction of an on-site workshop facility to ensure maximum plant availability is obtained on all our plants and equipment."
Sohar Stones is currently looking into a significant investment and expansion plan to increase its processing capabilities and strengthen the company's position as one of the leading producers and exporters of rock and aggregates in Oman.
"On top of this expansion, we are reviewing our development plans to ensure we maximise our mineral reserves and ensure our sustainability in the region for many years to come," Jamie continues. "Our Board of Directors are extremely ambitious and are always on the lookout to grow our business and drive innovation within our operations."
And these investments fall in line with Sohar Stone's plans for the coming years.
"As well as the expansion plans to increase its output capacity, the company is continually looking to grow its client base in Oman and considering other overseas opportunities for export," Jamie affirms. "We have recently begun talking to clients in Bangladesh and we're looking to strengthen these new relationships in the future."