Annabella Group takes pride in the provenance of products. We unpack the evolution of a Romanian food and drink giant with Marketing Director at Annabella, Alexandru Jitariu.
KEEPING ROMANIA IN GOOD HEALTH
"The most important thing for us is to give our customers a good shopping experience and diversity with a facile customer journey," opens Alexandru Jitariu, Marketing Director at Annabella Group (Annabella).
Over 25 years of operation, Annabella has established a significant footprint across Romania's food and drink industry, opening 96 stores across the country's retail landscape.
As a vertically integrated business, Annabella is reputed as the largest independent supermarket chain in the market, and its preserves factory – Râureni – is an iconic name in Romanian food and drink.
What distinguishes Annabella, is that despite its size, the company retains a close-knit, familial feel. Indeed, its status as a family-owned company is what initially drew Marketing Manager Alexandru Jitariu to his current position. That, and the chance to return to his hometown.
"I have always been interested in family businesses," he says.
Jitariu's entrance to the company pioneered Annabella's launch into the digital sphere, before he segued into the Marketing Department. This digital acceleration has proved essential in recent years and remains critical as Annabella adopts modernisation programmes in order to maintain competitiveness in the dynamic field of fast-moving consumer goods (FMCG).
As supermarket stores, Annabella stocks everything from fresh fruit, to specialised non-food products. The group's retail chain operates within three different formats, with every grocery store boasting between 5,000 to 14,000 stock-keeping units (SKUs).
"Our clients are diverse and their age ranges vary from 16 to 70 years old and more than 41,000 clients a day buy their favourite products from our modern stores, specially designed for an optimum customer experience," says Jitariu.
For those unable to access the stores, Annabella also offers home delivery services that customers can access by calling an operator and placing an order directly.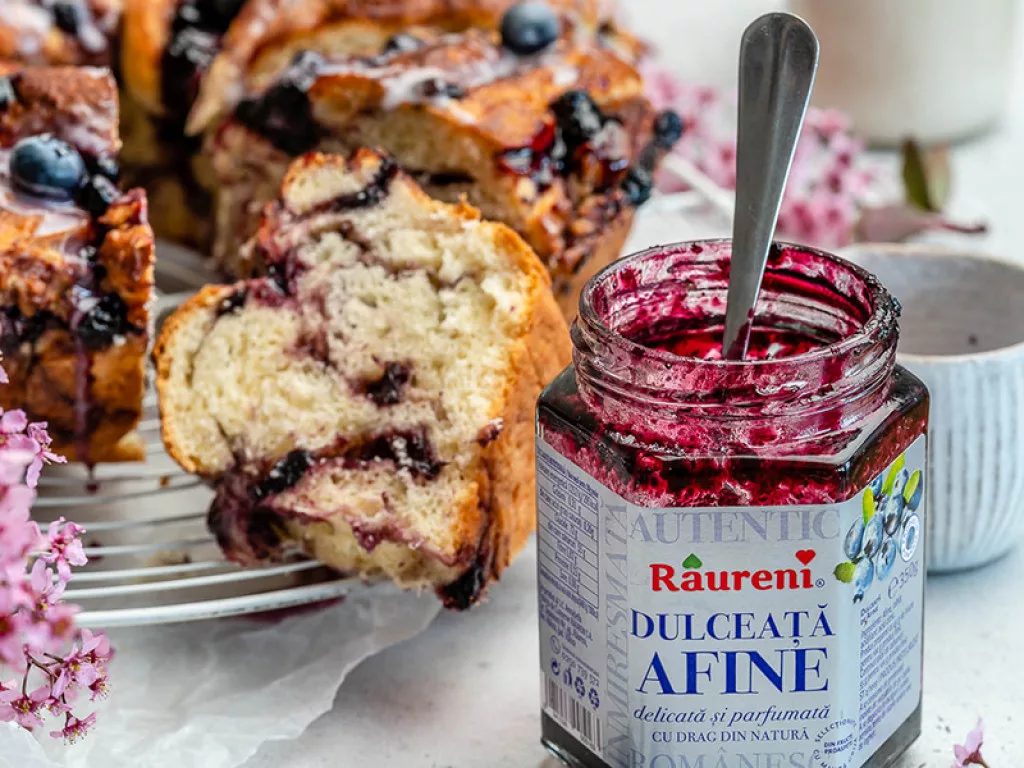 FROM GREENGROCER TO RETAIL GIANT
Retail giant Annabella had humble beginnings, originally established as a single fruit and vegetables shop by Dorina and Dan Mutu.
"The starting point was rough with few resources, but the owners learned to adapt quickly to consumer needs and market requirements, opening another fruits and vegetables store in 1996 and purchasing a local fruit and vegetable canning factory in 1999," Jitariu explains.
Under the tireless ambition of the Mutu's, Annabella went on to open its first grocery store with self-service counters in Ramnicu Valcea.
"In 2001, the first hypermarkets of the International Key Accounts opened in the city and the passion for retail and the spirit of competition is what kept the founders of Annabella motivated to grow their businesses to another level," he adds.
"When the international retailers came into our country, there were no rules, no clear strategies, there was simply nothing. But what could we have done? We could have either chosen to confront them, or we would have been declared quitters," states owner, Dorina Mutu.
And confront them Annabella did. Now with almost 100 stores spanning the three regions of Valcea, Arges and Olt, Annabella is an established and much-loved national retail chain.
In 2008, Annabella expanded its portfolio with the acquisition of Râureni – one of the most well-known Romanian factories producing confitures, jams, compotes, apple juice, spreads and canned fruit and vegetables.
Nevertheless, the stores remain the group's core business. Over the past two years, Annabella has undergone a period of significant expansion, opening over 30 stores throughout the course of both 2018 and 2019.
"We are proud to announce that we will close 2021 with 98 stores. Altogether, our global strategy entails expanding in new areas and consolidating the actual stores," beams Jitariu.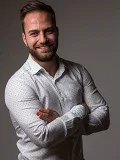 PRESERVING RÂURENI
Aside from the chain stores, the Râureni factory is the jewel in Annabella's crown.
"Râureni is one of the most well-known Romanian factories and brands, with a long-standing tradition in preserving fruits and vegetables following authentic recipes.
"Its story began in 1968 at the Râureni factory, with their first marmalade recipe, and it continues to this day with more than 150 products, born from the passion for nature and healthy food," says Jitariu.
When Annabella took over the factory in 2008, the company championed a significant investment in technology across the facility, whilst maintaining its authentic product range.
"We have developed our production capacities. We have grown and spread the love for nature and healthy food around Romania and beyond its borders to more than 25 countries. At present, we have a modern factory with 370 employees, and we deliver up to 35,000 tonnes of delicious products each year," comments Dan Mutu, CEO at Râureni.
The portfolio from Râureni encapsulates the best of nature's produce, bottling its goodness into everything from conserves to juices, canned fresh vegetables and gourmet specialities.
"When we say we put nature in a jar, we mean it," states Jitariu.
"All of our products come directly from nature. No shortcuts. Just natural ingredients, fruits and vegetables, in their perfect imperfection like nature intended them to be."
To complement the demand for hand-picked healthy ingredients, both at Râureni and in the stores, Annabella continues to acquire its own lands for growing quality fruit and vegetables.
"In order to fill the missing link, Dan Mutu purchased orchards and greenhouses so that Annabella could grow its own fruit and vegetables. Now, Annabella has more than 650 hectares of land in its portfolio at Dragasani, Otesti, Gradinari and Sannicolau Timisoara, where it cultivates healthy, authentic and tasteful apples, cherries, tomatoes, eggplants, cherries, apricots, cucumbers and so on.
"Therefore, most of the fresh fruits and vegetables from the Annabella stores and in Râureni's products come directly from our harvests," Jitariu explains.
Annabella takes great pride in taking control over the quality of fruit and vegetables that are sold across its stores or processed in its factory. Continual investment is maintained in advanced farming equipment and greenhouses to guarantee a reliable supply chain for both retail and production during harvesting seasons.
The same modernisation of operations and investment that defined the early years of the Râureni acquisition continues today across the Annabella enterprise, centred on the optimisation of processes and operations across stores and warehouses.
Multiple projects are currently ongoing at Râureni, including continuous technical development and modernisation in the process of canning fruit and vegetables. A rebranding journey is also on the agenda as the company undergoes a visual refresh, whilst growing new business lines aimed at the HoReCa industry.
In 2016, Annabella also launched a new concept store that is a competitive advantage against the traditional trade store model.
"We want to multiply this concept in order to recondition the majority of our stores in this certain format. "We will continue both rebranding the old stores and creating new ones in the same unitary concept that will maintain an integrated key visual for our customers," outlines Jitariu.
"We care about the origin of our ingredients. We hand-pick them from well-verified sources around the country and from our own orchards, farms and greenhouses"

Alexandru Jitariu, Marketing Director, Annabella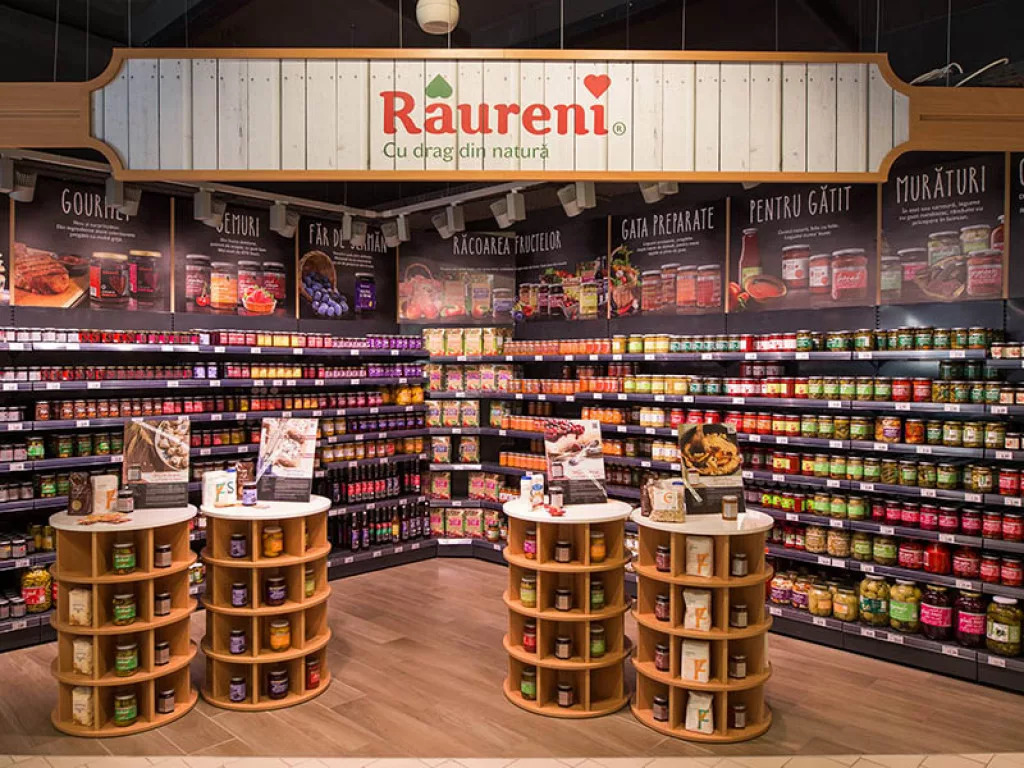 A FINAL THANK YOU
Both staff and suppliers are the formidable backbone of the company that Annabella has been able to lean on in turbulent times, particularly throughout the course of the COVID-19 pandemic.
"We aim daily to create the best work conditions and we are constantly on the look for finding new career opportunities for our 1,700 colleagues. We have also started training programmes in which we help them develop their career paths."
Jitariu is keen to emphasise Annabella's appreciation for its staff as an invaluable asset for the company.
"We would like to show our utmost gratitude to all of our colleagues for being part of the Annabella family. We would also want to thank them for the commitment and dedication, especially during this delicate context we are facing.
"They are the ones who contributed leaps and bounds to the success of Annabella, making our way to the top of the FMCG and retail industry in Romania," Jitariu states proudly.
Similarly, Annabella credits its robust suppliers and partners for establishing the relationships that have defined the company's successes over the past 25 years.
"We aim to continue developing these relationships in the same manner over years to come. We value our partnerships, and we offer reciprocal support whenever needed.
"Annabella wishes to express our thanks to all of our partners for building and developing fruitful collaborations and wish them prosperity and resilience in their businesses."
Through this network of collaboration, Annabella also seeks to uphold and develop the community through job creation, offering opportunities within its highly valued workforce.
For the years ahead, Annabella endeavours to surpass 100 stores in the retail sector, continuously improving and expanding its services to maintain its industry-leading position. Adjacent to this, the company will continue to expand its agricultural footprint to acquire more land in catering to the demand of locally-grown fresh produce.
In the digital realm, exciting times are ahead for Annabella, as Jitariu hints at the adoption of e-commerce within the coming year.
"For me especially, an important objective for 2022 is to create an e-commerce platform and to make sure that our customers will be as satisfied online as they are offline when using our stores."
Tying all the group's activities together will be a unifying effort in consolidation across Annabella businesses, particularly due to the global economic and social context under COVID-19.
"When it comes to Râureni, we aim to become the best canning factory in Romania in terms of numbers and tasteful products made from the heart inspired by nature, in the next two years," Jitariu concludes.
With its leading focus on the customer experience, catering to their wellbeing both through a natural diet and convenience with its stores' seamless shopping experience, Annabella is guaranteed a healthy future in Romania's FMCG industry.