Collegiate UK is changing perceptions of student accommodation and providing safe spaces for studying and living. We speak to CEO Robert Moyle to learn more.
STUDYING, SOCIALISING AND SLEEPING IN STYLE
Collegiate UK is a dynamic student accommodation business, owned by investment manager Arlington Advisors, providing students with the latest in urban living. Doing more than simply housing the next generation of graduates, Collegiate UK is creating communities.
The buildings are designed, located and developed with its residents in mind, with high-quality finishes, light and stylish spaces, and an array of appealing features. Secure accommodation ensures the students feel safe in their living environment, whilst maintaining an aspect of fun for making connections.
"The important thing is our residents are having fun and live in a safe and secure building where they can connect and study. We understand it is their home and for many of them it is the first time they have lived away from their family. We focus on creating communities, and providing environments where our residents make friends for life, which is also at the right price point, location and building style for all students," opens Robert Moyle, CEO of Collegiate UK.
For those paying a premium there are extra facilities, however, Collegiate UK is aware that a gym or karaoke room might not suit everyone's needs. The company prides itself on catering to students from different income levels and demographics.
"I think the most important element is that we are providing value to the students who are staying with us," he adds.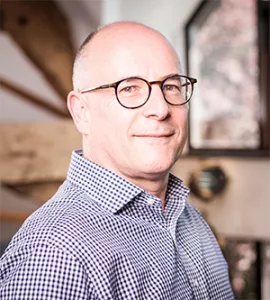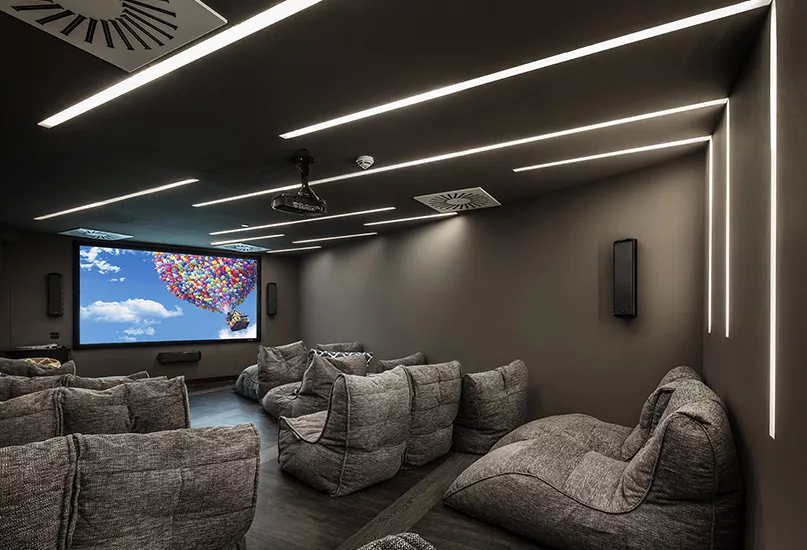 A NEW BRANCH OF HOSPITALITY
Moyle comes from a hospitality background, beginning his career working in hotels in Australia, and gradually climbing the ladder. The transition into student accommodation was not an opportunity to pass up.
"Once I understood the model, I could not see any reason not to join the Purpose-Built Student accommodation (PBSA) sector. The 98 – 100 percent occupancy for 44 to 51 weeks of the year was mind-blowing to me. Coming out of hotels I was used to hundreds of staff for a 500-bed property, with occupancy sitting nowhere near 98 percent plus for such prolonged periods. Many of our buildings have in excess of 500 beds and while we don't have the same staff ratio in student accommodation, it is fundamentally a hospitality product with many similarities to hotels," reveals Moyle.
As an indication of his early success in the sector, Moyle was transferred from Australia to the UK to assist with the set-up of an operating platform to support the growth of the business for another operator. After taking multiple roles, Moyle then joined investment manager, Arlington Advisors as Director of Operations in 2018.
"While working at Arlington Advisors, the senior management team soon realised that we needed our own platform. We were managing multiple assets utilising five different operators. While this was initially appropriate for the business, as we grew it just wasn't efficient. When the opportunity arose to buy an established operational platform for student accommodation, it was the perfect solution and we acquired Collegiate UK" informs Moyle.
The acquisition of Collegiate UK occurred in the midst of the COVID-19 pandemic. Moyle became CEO and proceeded to move 7,000 beds owned by Arlington's investors across from five different operators. It was a very challenging two and a half years and Moyle is extremely proud of what the team achieved under very trying circumstances. He brought together the assets owned by Arlington's investors under one management platform and mobilised an additional three buildings owned by a different asset manager. The company is unique in the fact it is an owner-operator as well as a third-party operator.
Moyle believes the PBSA sector is an excellent alternative career in hospitality for individuals who have previously sought a service-based industry.
"While there are many professionals in the PBSA industry I saw an opportunity to professionalise it and use my knowledge gained working in hotels to make a career out of it, not only for myself but for others too."
"The sector is going from strength to strength, and we are looking at a very exciting journey in the next decade in the UK and indeed globally, so there are huge opportunities there," says Moyle.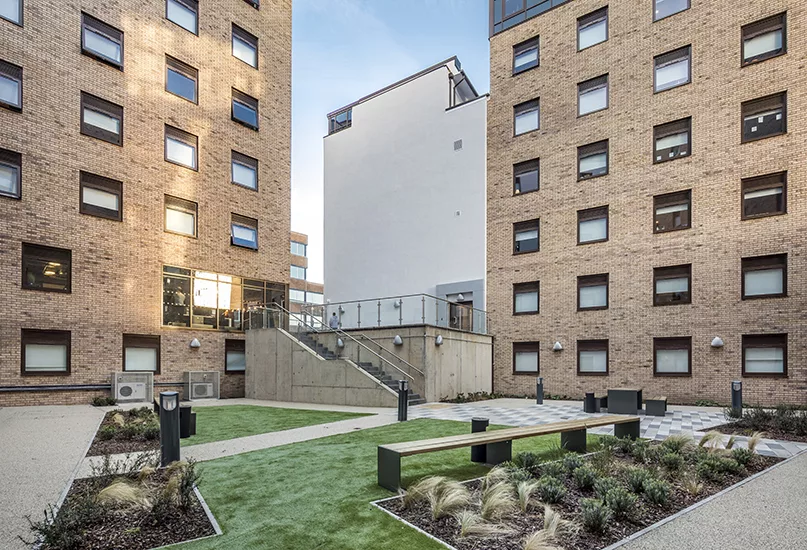 BRAND ADVANTAGE
Collegiate UK's position as both an owner-operator and third-party operator is a unique concept, and something that the company finds a competitive advantage.
"Our third-party clients get the benefit of being a part of a bigger organisation. Particularly if they are a smaller asset owner where they might only have one or two buildings, they can plug into a bigger machine and get all the expertise and support that comes with it," states Moyle.
With over 15 plus years of experience in the hands-on development and management of purpose-built student accommodation schemes, Collegiate and Arlington Advisors have advised on multiple student accommodation projects and are considered experts in their field. They are focused on building partnerships and supporting asset owners to achieve their financial objectives. There are many aspects to this but at its core, Collegiate UK puts the development of student communities at the heart of everything they do. This focus ensures that students want to continue to stay for another year, supporting investor's revenue targets.
"We pride ourselves on the bespoke branding around each building. The Neighbourhood, located in Cardiff and Exeter, has its own brand tucked under what we are doing. Therefore, you will see a number of brands covered under the Collegiate UK umbrella.
It is a way of differentiating our offerings. Think of a Hilton or Marriot who has multiple brands under their umbrella – we are similar to that."
The development of student accommodation across the UK is a challenging space, mainly due to the pastoral care element. Many students are away from home for the first time, while some are living in an entirely different country.
"An international student could come here and find it very different to what they are used to. So, for us, it's not only about the bricks and mortar, running the business and looking after investors, the interesting aspect is also ensuring that we are providing a great experience for our residents. We want to create an environment where everyone thrives," acknowledges Moyle.
Collegiate UK views the students as customers paying for a service, hence quality common spaces and 24-hour security within an environment that gives the residents and their parents peace of mind. The company also understands the importance of the accommodation being a place that brings people together, who become firm friends outside of university life. The vision is to be the first choice for students by creating the best experiences and providing a home environment where everyone feels safe, comfortable and belongs.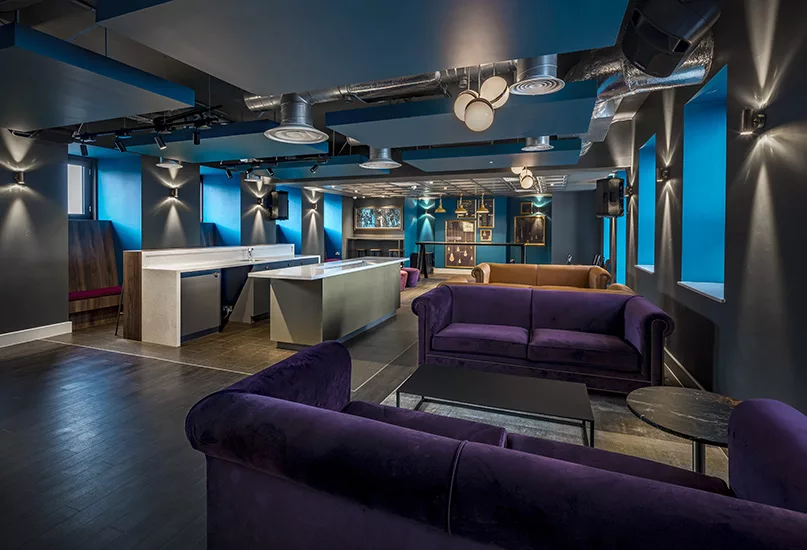 STUDENT SPACES OF THE FUTURE
Staff recruitment is a key focus for Collegiate UK. It is important for the business to find intelligent, career-driven individuals to perpetuate our success. As well as possessing the correct skill set, fitting into the ethos and culture of the company is non-negotiable.
"We have all heard culture eats strategy for breakfast and at Collegiate UK we work on developing a positive environment. You spend so much of your life working for someone that you want to enjoy what you are doing and be aligned to what is going on," notes Moyle. "The single most important aspect for our success is the hiring and training of outstanding people who get our culture. Long term this is going to give us a competitive advantage."
The statement is exemplified by the business waiting for a year to hire a Director of Marketing until the right person was found for the Executive Team. In fact, the Collegiate UK Executive Team was built from scratch.
"How we interact as a team begins at the top and flows through an organisation. We have a lot of employees that have been with us for a long time, and we have developed their careers into management positions. We have nurtured a lot of junior people along the way, and many have stayed with us," Moyle says proudly.
The company recognises that by bringing different organisations together, the cultural element within the business is bought into the spotlight and it requires work. In addition to culture, embedding scalable systems and processes to have in place for when the company grows again is also important.
"We already have fantastic systems and people, but we now have an opportunity to look at what we did well and what we can do better. We want to fulfil everything we promise to our customers and investors."
Collegiate UK endeavours to work more closely with the students, via projects, forums and focus groups, to establish how to improve its future product offering.
"As their asset management company, it is important that the investors get their return. Moreover, from a customer standpoint, we want to make sure that our residents receive an enjoyable experience and make friends for life," concludes Moyle.
By offering a unique experience for students who want to socialise and study, one thing is clear, Collegiate UK is more than somewhere to live, it is a lifestyle.