We speak to Bogdan Doicescu, Director of Business Development at Bog'Art Group, about the construction sector within Romania and the company's latest construction projects and real estate developments.
BUILDING ROMANIA
"The construction and real estate market is a high performing segment, in Romania, but it has its challenges. There is a lot of opportunity for development, and we have been able to answer the growth of the market with long-term dedication to creating exceptional buildings that endure the test of time."
The words of Bogdan Doicescu, Director of Business Development at Bog'Art Group (Bog'Art), provide us with an insight into the Romanian construction and real estate sector today; one in which the Bog'Art has risen to the upper echelons after 30 years of continuous activity and hundreds of major projects successfully completed.
"Bog'Art is one of the most reputable companies in this sector, as we are unique in providing integrated building services" Doicescu informs us. "We have grown from a family business to the level of a large corporate in Romania, in terms of business lines, manpower, and organisational procedures.
"It's a great market in which to be a local player with high capacity but also great flexibility, because there are barriers to entry that foreign companies looking for big construction contracts may stumble upon, while at the same time we are able to provide nimble responsiveness for private real estate investors looking for building solutions."
Bog'Art is an integrated building company based in Bucharest and is one of the largest general contractors in Romania. The company is a family business established in 1991 and has become a market leader in civil construction. The firm is most reputable for landmark projects requiring complex and innovative technical solutions. Bog'Art's hands-on management and highly qualified staff promote a client-oriented culture that aims to optimise processes. The company achieves the quality performance and timely completion of its projects through its full range of building services.
"We offer the entire value chain from start to finish of a building's lifecycle," Doicescu explains. "We have a real estate business that acquires and secures land and permits, secures bank financing or strategic equity partnerships, a design company that deals with concepts and building specifications, and steel production and aluminium façade systems providing important material inputs in the construction process.
On top of this, we have a rigorous and unified project management system that oversees other important aspects of operation such as the timeline of construction and stakeholder relationships, and a building management company that ensures a building is well-maintained after execution.
"In terms of preparing the projects, we can do everything in-house, and then we have multiple external partners that help us with the overall process. In short, Bog'Art provides its clients integrated building services throughout the lifecycle of the project."
In order to successfully deliver a turn-key project, Bog'Art's group of companies are equipped and organised to the scale of a large corporation yet carry the personal touch of a family business. The fully integrated building services provided by the company are client-oriented, with a strong focus on applied ingenuity and responsiveness to each specific project's needs. Bog'Art has evolved throughout several business cycles for 30 years, achieving continuous growth and adaptability by working successfully with international property investors in Romania.
The long-standing local relationships, accumulated know-how, and devoted professionals in its team reflect the company's expectations of higher building standards across the industry; a notion that Bog'Art works towards with every project undertaken.
"We are most well-known for building landmark office buildings, and at the same time we are well-diversified to build warehouses, shopping centres, institutional facilities and even our own residential projects; an area which we are looking to grow significantly," Doicescu explains. "These projects give us a consistently balanced portfolio of project types and we are constantly looking to build just about anything of significant size or complexity that fit our company profile.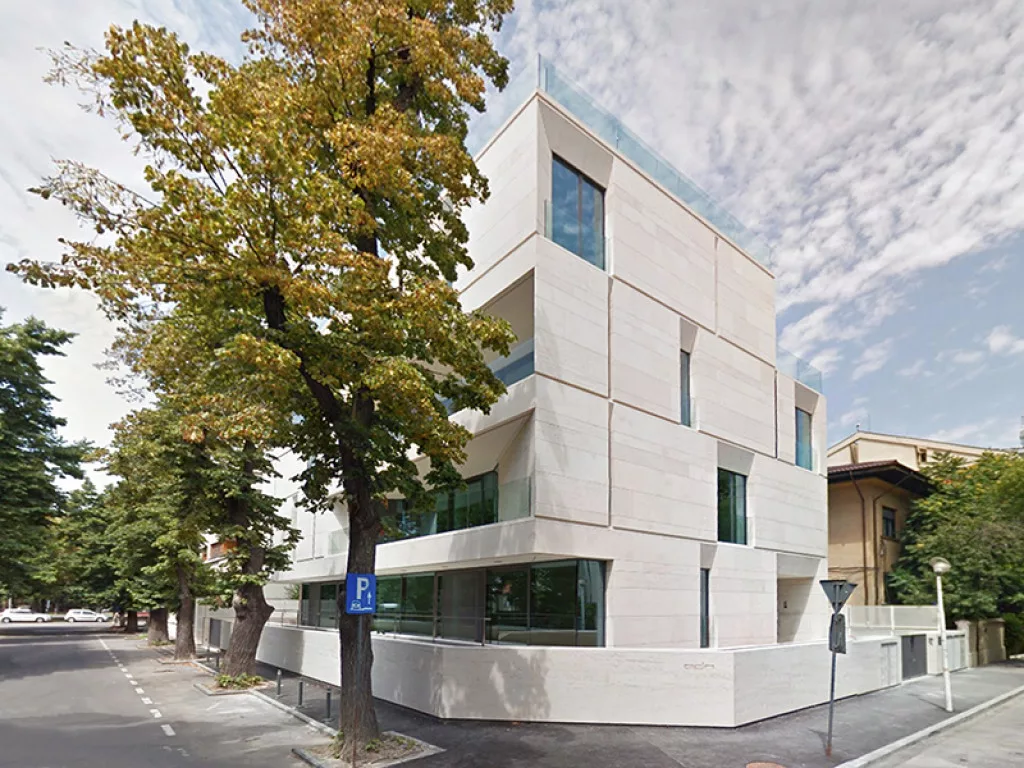 ART CITY
Consisting of 140 premium units with a built area of 19,500 square-metres (sqm), Art City stands as one of Bog'Art's current construction projects that truly represents the company's aim, achievement and ability to create progressive and impactful buildings with complete coordination from start to finish. The buildings are currently under construction and are over half-sold, with the delivery of the building scheduled for delivery by mid-2022."
"Art City is an in-house project for the group, from the first drawn lines on the land to the last details of the building finishes and amenities," Doicescu elaborates. "To get this underway we applied for and acquired land from a large oil and gas company and redeveloped the area while investing in green technologies and sustainability-centric elements of design and master planning to reshape an entire area in Bucharest.
"Now we are completely transforming a new neighbourhood, and that's why we have rebranded it 'Art City'; it will have a major impact on the surrounding area that was formally overlooked to become more of a design district. We partnered with an art school and collaborated with the art community, and we have a new concept of promoting design and cultural values, in effect bringing life to the area."
Art City showcases Bog'Art's ability to deliver a project from a state of empty land to the conception, design and a high standard of execution that exists as the core of the company's service.
"It is something that we as a group are very proud of," Doicescu reflects. "It is one of the biggest single investments in the real estate sector, a business we are expanding significantly. We have also secured further land to expand the project with a plan set for the future. This could lead us to install over 1,000 extra units in the next five years."
"We involve the most sustainable technologies in each of our projects"

Bogdan Doicescu, Director of Business Development, Bog'Art Group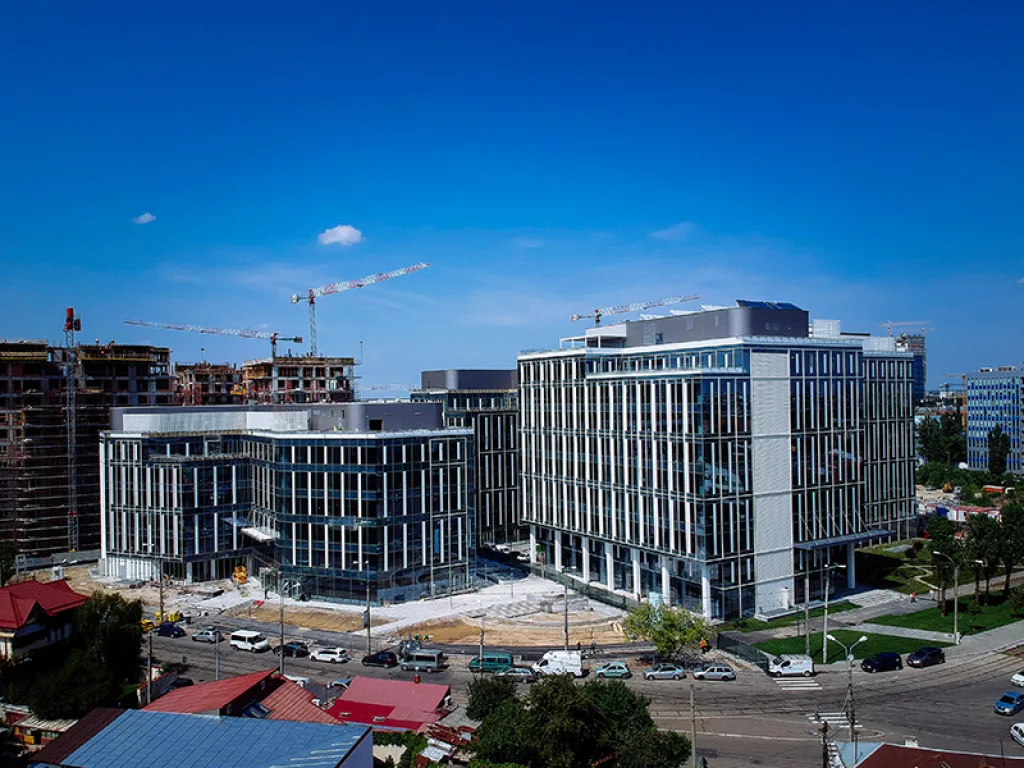 BUILDING THE COUNTRY
Bog'Art aims to contribute to the growing infrastructure needs of Romania, which includes working alongside and receiving investments from the government in order to see major projects. Brașov Airport is one such project, and one of several airports that the company has worked on and currently completing. Baneasa Airport is another example regarding a historic landmark, with restorative and delicate projects that Bog'Art undertakes with the utmost dedication and care.
"There is architectural significance to the building; it has a large dome structure and it's a very complex design that requires delicate restoration work," Doicescu informs us. "We not only need to ensure quality but also details in our work, as it's a lasting monument that will represent how we build. Although highly complex, we'll be very proud of this project when finished and it will still function to the benefit of the country."
GREEN CONSTRUCTION
With naturally progressive values at heart, Bog'Art's approach to sustainable construction is based on the best building practices that emphasise long-term affordability with minimum environmental impact. These are the four guiding principles that the group aims to achieve for the entire life cycle of the buildings it creates through its designs and practices: efficiency, utility, durability and comfort.
Bog'Art ensures that these four principles are met through multiple means. These span the usage of recycled materials, and minimising construction waste generation and toxic emissions, to the optimised management of water and energy consumption for the betterment of the environment.
"We involve the most sustainable technologies in each of our projects," Doicescu affirms. "This is incredibly important as green buildings are in high demand as well as being a necessity. On top of this we aim to source local materials to reduce the carbon emissions caused from deliveries, and more advanced technologies such as smart shading panels, efficient lighting systems, geo-thermal heating pumps, electric charging stations to name a few."
For Bog'Art, a building designed in a sustainable way decreases the environmental impact over the entire lifecycle. It also has a positive impact from a financial point of view, as green methods are one of the most effective ways to reduce costs in the long-term.
Bog'Art's focus on sustainability goes beyond design and certifications, taking into consideration the needs and benefits of its buildings' tenants. Through applying these values, our company helps to create healthier and more productive environment for building occupiers.
"One of our main priorities is to make each businesses segment streamline its relationship with one another," Doicescu tells us. "This is in order to extract value from the interdependence of the complex processes involved in getting a building off the ground efficiently and ensuring it lasts forever, by considering all relevant inputs throughout the construction process."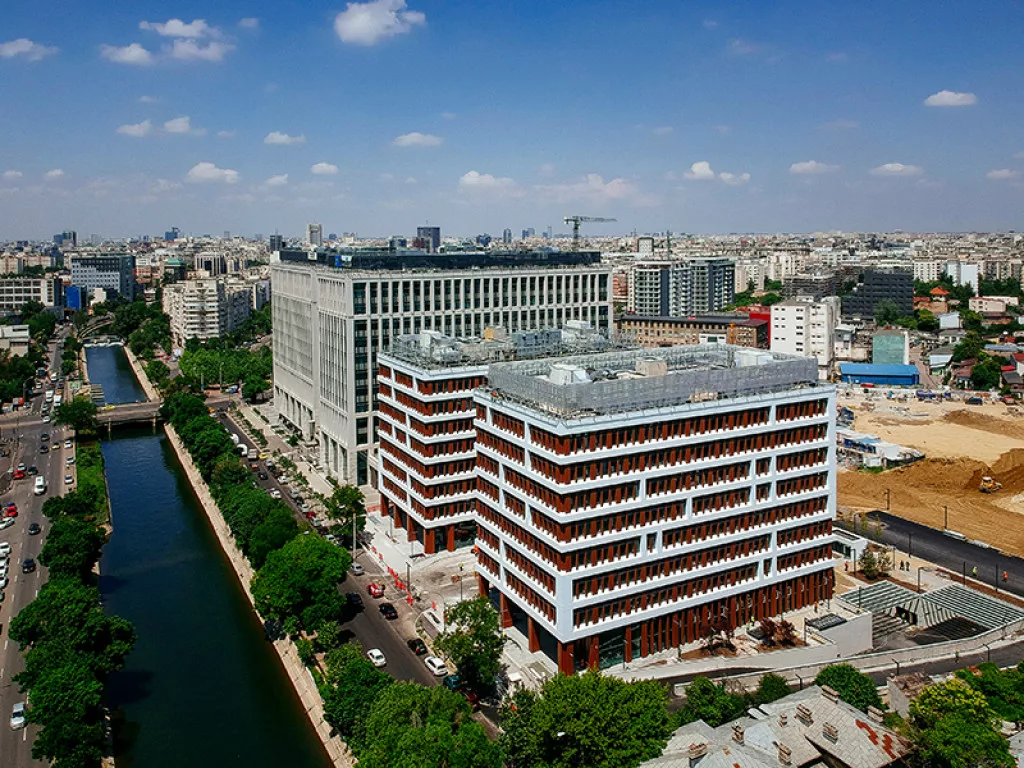 THE FUTURE OF BOG'ART
In the next few years, Bog'Art is looking to expand and diversify its businesses. Led by green construction and high-quality development, the company plans to make its mark on the industry for the long term.
"We're looking at more work on the construction side, but also to grow the auxiliary businesses such as our steel production and façade systems factories, building management company and our own real estate investments," Doicescu says. "We want to grow these businesses in order to secure the entire value chain, with our unique position of providing integrated building services in Romania."