The recent opening of a brand new global headquarters provides a modern, spacious base of operations for Bremsen Technik Group, whose brake friction products are relied upon across the automotive sector.
BRAKING NEW GROUND
Friction braking is the most commonly used braking method in modern vehicles.
It involves the conversion of kinetic energy to thermal energy by pressing the brake pad and applying friction to the wheels, causing them to slow down and eventually stop turning.
One of Europe's leading suppliers of bespoke automotive brake friction products and related components is Bremsen Technik Group (Bremsen), established in late 2001 by CEO and Founder, Brian Hall.
Bremsen began as a simple hobby project with a focus on innovation, product development and meeting customer requirements, all of which have been driving forces as the group has drastically increased in size and capability over the last two decades.
Indeed, having started out as a technical and distribution partner for PAGID Racing in the UK, Bremsen today comprises seven industry leading companies and a diverse portfolio of prestigious automotive friction brands.
The group recently moved into its newly refurbished global headquarters, located in Brompton-on-Swale, North Yorkshire (UK), in 2020.
Bremsen Technik House will allow for an increase in both warehouse and office capacity as the business continues to grow. The new premises is complemented by manufacturing and distribution centres across Europe and Asia, including a new site opening in Lille, France.
Bremsen's manufacturing centres follow rigorous policies and procedures to ensure products always meet the highest standards, whilst a global distribution network allows new components to be launched to a worldwide audience.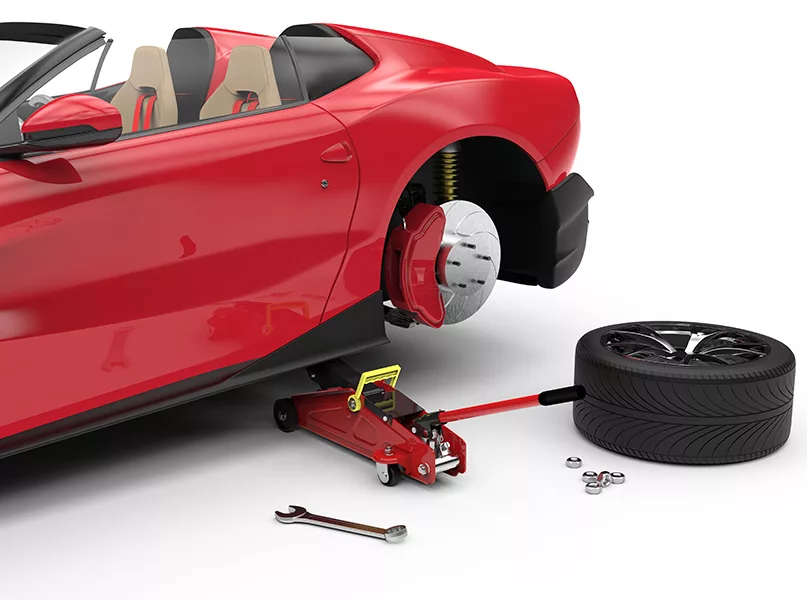 BEST-IN-CLASS BRAKES
From its exciting new administrative and distribution hub, Bremsen specialises in high-inertia capability disc brake pads and drum brake linings.
Millions of people worldwide in commercial vehicles and passenger cars rely on Bremsen's brake pads and linings whilst travelling to and from their place of work, a holiday destination, or their child's school.
To guarantee customer safety and reassurance in the products they are using on a daily basis, the group makes sure the quality of its best-in-class offerings goes above and beyond.
As such, all products are certified according to the latest industry standards, and Bremsen's quality management system encompasses all divisions and processes.
The group prides itself on the R&D that goes into each and every product. For Bremsen, R&D is one of the most important factors that set it apart from the competition as a world-class brake manufacturer.
Products are continuously tested by the group, which works closely with industry partners to make sure all brake compounds adhere to the required regulations, and ensures that they perform to the standards that customers and end users expect.
The R&D team at Bremsen not only focuses on testing products, but is responsible for creating and testing new production methods, striving to achieve higher quality standards with better real world results as technology advances.
Now more than ever, there is also a huge emphasis on the importance of reducing environmental impact, a cause Bremsen's R&D team is equally committed to.
The removal of copper and harmful heavy metals from products that are designed to wear, for example, is a key target for many manufacturers in the friction braking sector.
A pioneer in this area, Bremsen was one of the first manufacturers to introduce a copper-free friction material to the commercial vehicle market.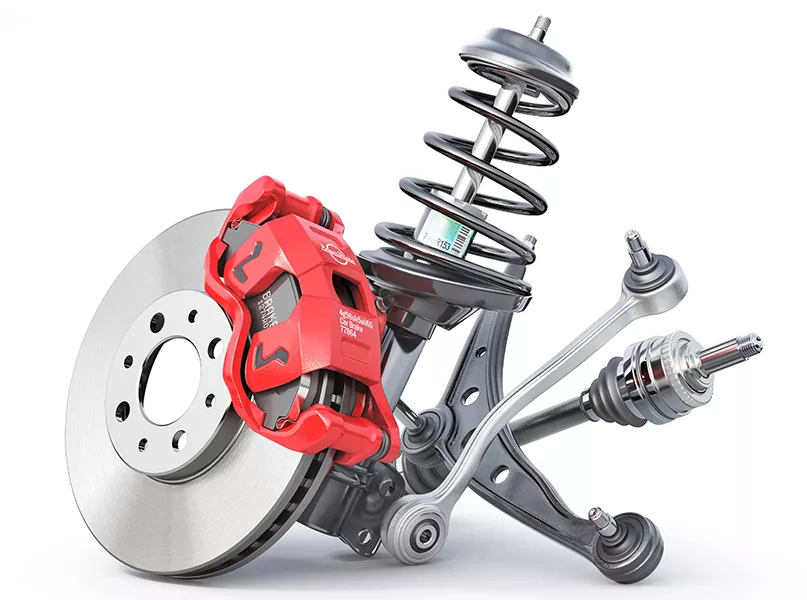 MOTORSPORT SUPPORT
Elsewhere, Bremsen also operates a technical and commercial service for the motorsport and high performance automotive industry.
Specialty friction is where the business started and continues to be the group's bread and butter, just as important today as it was more than 20 years ago.
Bremsen Technik Motorsport (BTM), the group's motorsport arm, has industry leading expertise in high performance braking products.
With over 60 years of combined experience, BTM's technical advisors not only supply braking systems on behalf of the world's top brake component manufacturers, but also provide in-depth technical knowledge, bespoke designs and system development for leading brands around the world.
BTM works closely with a range of individuals, from single vehicle tuners to race car manufacturers, factory support race teams, track day operators and specialist parts distributors.
Historically, BTM has supported teams such as Aston Martin Racing and McLaren Racing, providing support and product advice throughout their race seasons.
Key industry events such as the British GT, British F3 Championship (as an exclusive brake pad suppliers), and the GT Cup have also been supported by BTM.
As well as this, the company has long-standing relationships with world-leading motorsport brands such as Brembo, an acknowledged pioneer and innovator in the field of automotive disc brake technology.
BTM is the exclusive UK distributor of Brembo's Sport range, tested to the highest levels on track and capable of operating in the most demanding conditions, and is continuously looking at new programmes and product ranges to bring to the performance race markets.
The company works strictly with Brembo to develop specific braking applications for race and street cars, and provides technical and commercial support to Brembo's end users.
Hearkening back to Bremsen's humble beginnings more than 20 years ago, BTM also remains an exclusive distributor for PAGID Racing, and represents ZF Race Engineering as a distributor and service partner.
THE BASIS OF BREMSEN
Like all companies, Bremsen aims to attract, recruit and retain the best people for the job.
Family-owned with a proud history of developing great people, the group employs a fantastic, hardworking team of individuals that make up its proactive, industry-leading workforce.
Throughout each of the companies within Bremsen, the talent and motivation of individual employees are what determine the group's true competitive advantage, and form the basis to provide the best possible products and services at all times.
There is a very high focus on continuing to run the group in such a way that the workforce is always happy, thereby driving Bremsen and its braking products in the right direction.