A trailblazer in the electrical motor sector, CEO Matjaz Cemazar tells us how Domel is building on its impressive repertoire to efficiently incorporate industry changes and sustainable responsibilities.
THE EPITOME OF ELECTRIC MOTOR INNOVATION
The development and supply of motors has been at the heart of the manufacturing industry for hundreds of years, as the vital mechanism exists at the core of modern technology. Domel, the Slovenian-based automotive parts company, understands the responsibilities of the manufacturing industry all too well.
With its vast repertoire of products, Domel is an established development leader in the vacuum motor market. The company has a vast presence across many commercial and residential applications, including floor care machines, gardening equipment, power tools, heating, ventilation and air conditioning (HVAC) systems, healthcare and medicine, alternative energy, and the automotive industry.
As such, Domel is renowned for its sustainable and innovative solutions in the field of electric motors, which is supplied by its vast portfolio of products. These include universal vacuum motors, brushless direct current (DC) motors and blowers, as well as highly efficient permanent magnet synchronous motors.
With such a diverse array of applications, the company's products find utility in cleaning technologies, industrial and laboratory settings, medicine, automotive areas and e-mobility solutions. Thus, its motors serve a broad customer base, demonstrating Domel's versatility and adaptability to meet different customer requirements.
In addition to its extensive product range, Domel has expanded its presence globally. Alongside its four production sites in Slovenia, the company has established manufacturing facilities in Serbia and China.
"Our global reach allows us to serve customers worldwide and collaborate as an innovative partner in R&D for cutting-edge technology," introduces Matjaz Cemazar, CEO of Domel.
"Furthermore, the company's presence in multiple countries solidifies our ability to cater to the evolving demands of various industries and maintains our status as a trusted and innovative partner," he adds.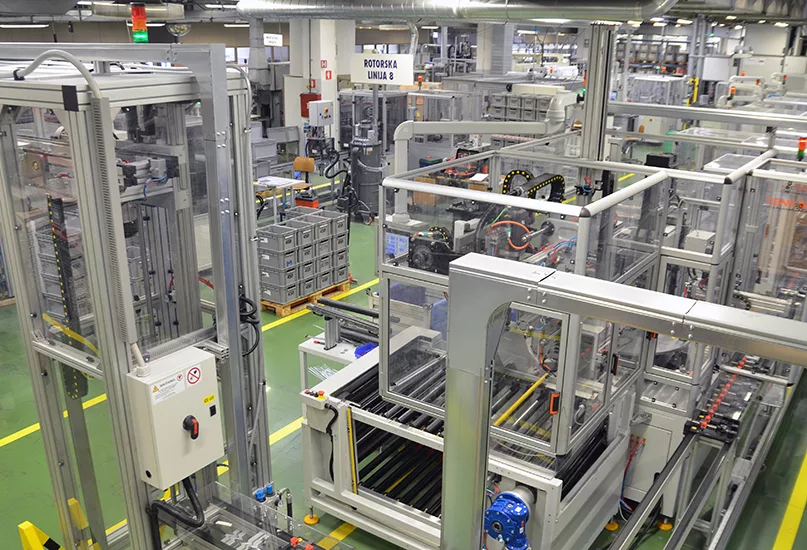 THE FULL PACKAGE
One of Domel's greatest strengths as a global manufacturer of electric motors lies in its ability to provide end-to-end solutions.
"All core elements, including lamination, insulation, shafts, windings, and assembly, are produced in-house. This integrated approach allows for better coordination, quality control, and customisation to meet specific customer requirements," Cemazar affirms.
Moreover, since its inception, the company has formed strategic partnerships with leading Tier 1 automotive customers, as its automotive division primarily focuses on the market sectors of electric water pumps, electric oil pumps, and electric air conditioning compressors.
With the overmolding process of advanced materials being a key part of its production operation, Domel is developing applications that can withstand a range of environmental conditions. The integration of overmolding has positioned the entity as a trendsetter in the field of electric motors, which are used for water pump and oil pump applications.
On top of this, Domel's motors are built using state of the art tools, ensuring high efficiency, a high rate of utilisation, and adaptability to each specific application. These motors have proven to be an excellent solution for hybrid and electric vehicles (EVs), particularly with the advancement in battery technology, increased environmental consciousness, and regulatory support for electric mobility.
As such, Domel takes pride in contributing to sustainable solutions, however, its expertise extends beyond the production of electric motors for various vehicles and industries.
Specifically, the company also manufactures a range of electronically commutated (EC) motors tailored for specific applications in gardening equipment, power tools, blowers and pumps, and HVAC systems.
Regarding the latter, the company's EC motors power plug-in fans, axial fans, and single inlet centrifugal forward or backward curved fans. The premium energy efficient characteristic of the fans contributes significantly to the overall performance of HVAC systems, which in turn maintains good indoor air quality and heat ventilation.
"Ensuring a comfortable indoor climate in both residential and commercial buildings goes beyond luxury; it positively affects the well-being of individuals. Our HVAC system motors operate quietly and efficiently, working seamlessly around the clock if needed," Cemazar tells us.
Customer experience aside, the EC motors reduce the operating costs of the HVAC system, resulting in them being more environmentally friendly, with improved profitability. Additionally, the new EC motors also ensure high energy savings, reduced playback time, and comply with Integrated Energy Factor (IEF) efficiency standards.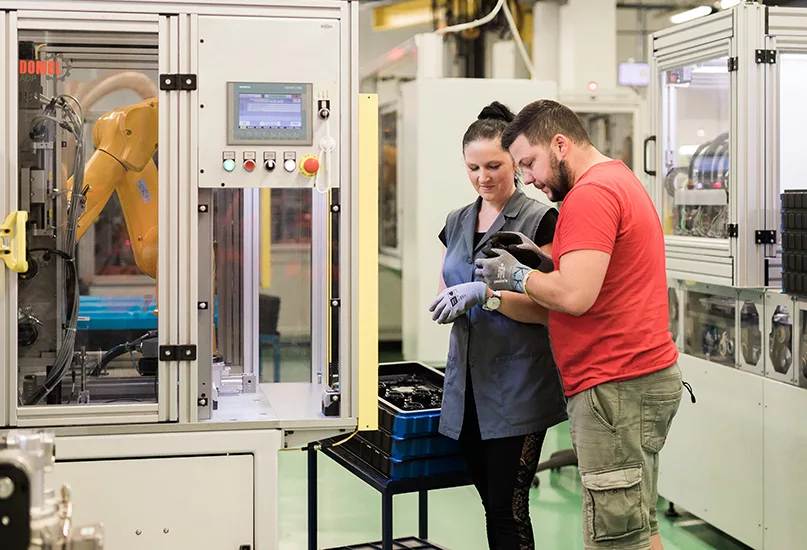 IDENTIFYING INDUSTRY TRENDS
Elsewhere, as Domel branches out further, it has successfully developed and industrialised a central drive specifically designed for e-mountain bikes.
"This central drive exhibits exceptional power to conquer even the steepest mountain trails, with the reliability to withstand extreme downhill conditions, and efficiency to ensure a long battery charge life," Cemazar highlights.
Such an undertaking reflects how Domel consistently searches for the latest innovations in the electric motor field. This is further signified by the identification of emerging industry trends, including gardening equipment, battery-powered tools, and e-mobility.
"The company recognises that its core competencies play a crucial role in the further development and growth of its business within these areas. As such, Domel is confident in its ability to meet the evolving demands of these sectors and contribute to their advancement," he adds.
By focusing on these promising trends, alongside the evolving HVAC industry, Domel aims to further expand its business, enhance its market presence, and foster sustainable growth of approximately 10 percent per year.
This is despite significant disturbances faced by the electric motor industry in recent years, such as a global semiconductor shortage, trade disputes, and the COVID-19 pandemic. These disruptions have highlighted the vulnerability of complex global supply chains.
As a result, partner and supplier relationships have become even more crucial to the success of Domel's business. By fostering a strong network, the company can guarantee a reliable source of high-quality components, enhanced supply chain resilience, optimised costs, and long-term strategic alignment.
Such factors contribute to maintaining a competitive edge, meeting customer expectations, and navigating disruptions within the electrical motors industry.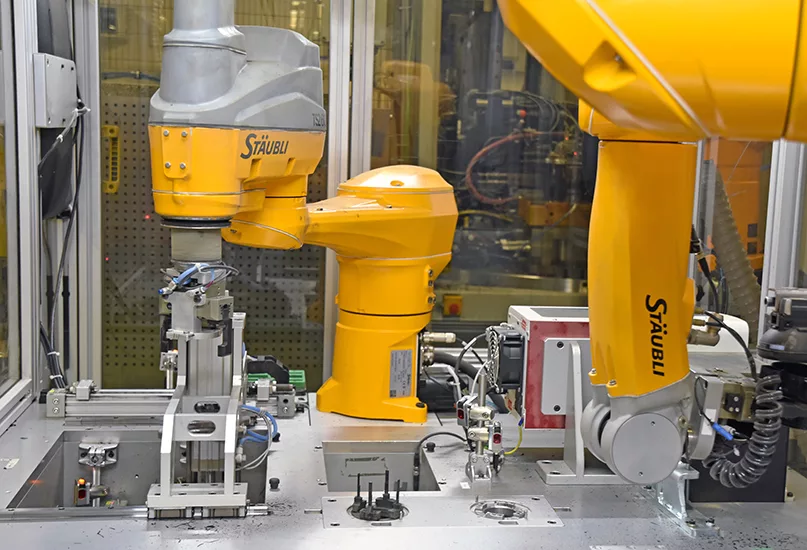 ENVIRONMENTALLY DRIVEN
To further its commitment to creating a positive impact on the planet, Domel has implemented an environmental management system (EMS) that is ISO14001 certified. Through the EMS, Domel actively works to minimise electricity, heat and drinking water consumption, as well as reduce its greenhouse gas (GHG) emissions.
The latter will be achieved via the efficient utilisation of raw materials during the production process, as well as the introduction of measures for waste separation, collection and recycling.
In its ongoing efforts to embrace renewable energy sources, Domel also plans to construct a solar power plant at one of its locations.
"This investment aims to increase the share of renewable electricity and reduce GHG emissions associated with production activities," Cemazar highlights.
This is further supported by publicly available sustainability reports, voluntarily prepared by Domel to encourage transparency and accountability throughout the business. The reports showcase the company's sustainability performance, providing stakeholders with valuable insights into its environmental and social practices.
"Domel demonstrates its commitment to innovation and eco-friendliness through its R&D activities. When developing motors, the company emphasises the optimal use of materials, state of the art technology, high levels of energy and material efficiency, and long service life," he adds.
In accordance with its tenacious environmental efforts, the company promotes an innovative mindset among all employees, encouraging its staff to contribute their ideas and expertise to drive progress and improve sustainability practices.
Staff remain a key focus of the company, as Domel remains employee-owned to this day. This demonstrates a commitment to fostering shared responsibility and incentivising the workforce to contribute to its success. Therefore, with a team of over 1,500 dedicated staff members, Domel continues to thrive as a leading manufacturer of electric motors.
What's more, Domel recognises the importance of social responsibility and the fair treatment of employees, by proactively encouraging diversity and inclusion, whilst also supporting local communities as part of its social responsibility initiatives.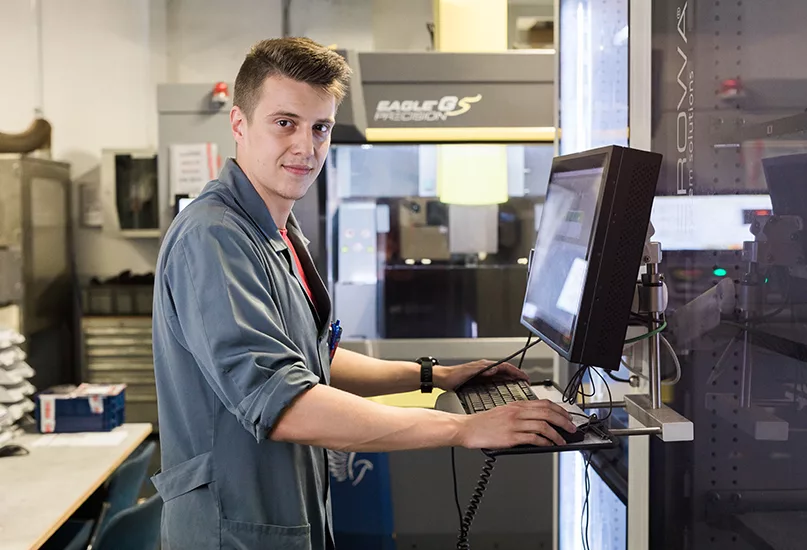 LOOKING AHEAD
Domel greatly acknowledges that electric battery-driven power tools, as well as electric gardening equipment, are forecast with the highest growth potential. Therefore, looking ahead, the company is fully focused on these subsectors for the upcoming decade, striving to expand its market share in power tools and gardening equipment.
Such ambitions will be reached by providing higher added value through the development of more complex products. This includes incorporating software integration and connectivity features into its product development.
"By leveraging technological advancements and connectivity capabilities, Domel aims to offer innovative and smart solutions that enhance the user experience and productivity," Cemazar urges.
"Expanding into electric power tool applications not only allows Domel to tap into new market segments but also provides an opportunity to diversify its product portfolio and capture a larger share of the market," he closes.
By leveraging its expertise and embracing innovation, Domel is poised to meet the evolving demands of the electric motor industry, contributing to a more sustainable and efficient future.
DOMEL PARTNER