There are few materials as reusable as steel. We speak to Radek Strouhal, CEO of Vítkovice Steel, about the company's commitment to quality metal production and the wider community in the Czech Republic.
PERPETUAL STEEL
Steel is a unique alloy. A compound of iron combined with carbon and additional minerals, it is highly versatile as a material for construction, manufacturing and a multitude of other industries.
Historically, steel has been a defining discovery for civilisations, as both expensive to produce and made only in limited quantities. Steel was therefore saved as a luxury commodity, forged to form durable tools for specialist trades or blades for banquets and battlefields.
Today, steel cutlery is no longer reserved for lords and ladies of the court but is found as a staple of every house in Europe thanks to modern means of mass metal production. What makes steel truly special is its unlimited service life and status as the most recyclable material in the world.
Based in the Czech Republic, the promotion of steel production and reuse to help turn the globe green is exactly what Vítkovice Steel (Vítkovice) sets out to achieve.
"Throughout our whole lives we are surrounded by products which are vital for our civilisation because their properties and use are simply irreplaceable," introduces Radek Strouhal, CEO of the company. "Such are the products that Vítkovice has been producing since the 19th century."
Vítkovice is a leading European manufacturer of heavy plates and one of the last producers of sheet piles. Its main products are used in a wide range of industries, including construction, energy, transportation, and engineering. Vítkovice transforms steel into heavy plates, shaped cutouts and sheet pilings, which are in turn used as parts of major bridges, various buildings and high-performance machines. With two mills in the northeast city of Ostrava and employing around 850 people, Vítkovice's mission is to provide its customers with high-quality steel products and services that meet needs and exceed expectations.
This industry-leading position is born from an extensive history in steel production. Vítkovice began in 1828 in Ostrava and continues to this day as a traditional, prominent manufacturer of hot-rolled heavy plates, sheet piles and cut shapes in Europe. Since its establishment, the company's mission has always been to help build the country.
"The traditions and achievements of our predecessors commit us at Vítkovice to provide quality work and services for our customers," Strouhal tells us proudly. "We connect society with quality products. For example, our heavy plates make bridges which are a focus area for us.
"Sheet piles are used for steel and bridge structures or as structures for water management and flood protection. We burn our cut shapes on the most modern equipment, which is also why they are often used for machine parts where a high level of precision is required. Quality control of products is carried out in our own accredited testing laboratories, which are equipped with the most advanced testing facilities."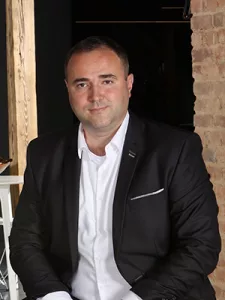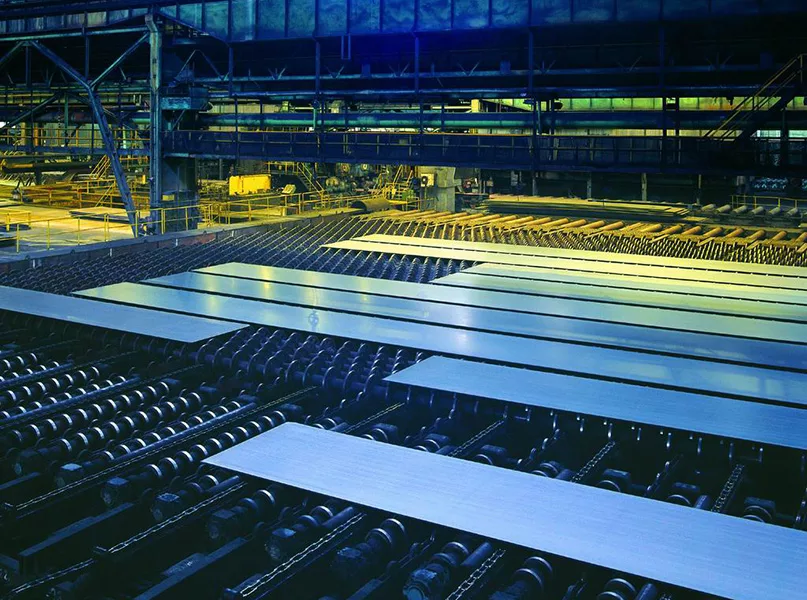 CARBON COMMITMENT
The Czech Republic has a long history of producing high-quality steel products and has a well-developed infrastructure to support the industry. The country is also strategically located in the heart of Europe, making it an ideal destination for exporting products to customers in the region and beyond. For Strouhal, the metal manufacturing industry has always been intriguing.
"I became interested in the steel industry after graduating from college with a degree in economics," he shares. "I began working for a steel, iron and ferroalloy trading company where I quickly became CFO. After a few years I moved to help to save Tatra, the heavy vehicle manufacturer, firstly as CFO and later as CEO. After five years I got the opportunity to come to Vítkovice as CFO and now, as the CEO of a heavy plate mill, I am proud to lead a dynamic and innovative company in this exciting industry."
Vítkovice is constantly exploring opportunities for increasing the quality of its services, decreasing the negative impact on the environment and delivering higher value to its customers. Despite this, the company has no plans to enter new markets, but instead focuses on utilising its proximity to customers and high product range to cover all client needs with swift delivery and the highest quality.
Primarily focusing on in-house development, Vítkovice has undertaken internal upgrades such as the renewing of its lighting systems across all facilities. It is one of many actions taken by the company's internal environmental, social and governance (ESG) team which is dedicated to improving Vítkovice's profile in the environmental and social field.
"We recently upgraded the lighting systems across all our company facilities as part of our commitment to sustainability and reducing our environmental impact," Strouhal says. "The new LED lighting systems are more energy-efficient and have a longer lifespan than traditional lighting, reducing our energy consumption and maintenance costs while also improving the working conditions for our employees.
"Vítkovice is also committed to sustainability and reducing its environmental impact. We are constantly exploring new ways to improve our operations, reduce our carbon footprint, and increase our value for society. We are proud to be a leader in the steel industry in this regard."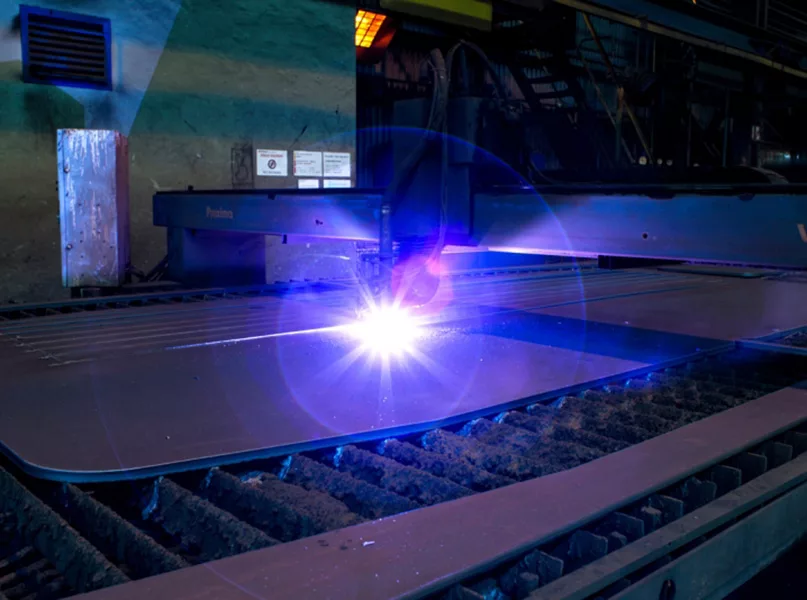 FORGING A COMMUNITY FOUNDATION
Moving ahead into 2023 and beyond, Vítkovice's key priorities for the coming year are to continue to improve its production capabilities and increase its efficiency and productivity. On top of this, the company is also focusing on developing new products and services that meet the changing needs of its customers as well as expanding its presence in key markets.
"We simply focus on keeping up the pace with our customers and their needs so they can fully rely on us and our products," Strouhal comments.
While productivity is core to the company's focus, there is a greater aspect of the operation that Vítkovice is passionate about – people and the community sit at its heart and are the forethoughts of the business. Vítkovice keeps track of social, cultural and sporting events and is actively involved wherever needed, with employees engaged in fulfilling social responsibilities. The company's Vítkovice Steel Foundation Fund also helps those with social or medical needs.
"The city of Ostrava is not only the place where we work, but also where we live, and we help the people around us," Strouhal elaborates. "We are not indifferent to what goes on in our surroundings. We care about the environment, we believe that it is important to give back to the communities where we operate, and we are committed to supporting disabled or seriously ill people in our area. Our company set up its foundation many years ago and through it, we do our best to support people to better their lives."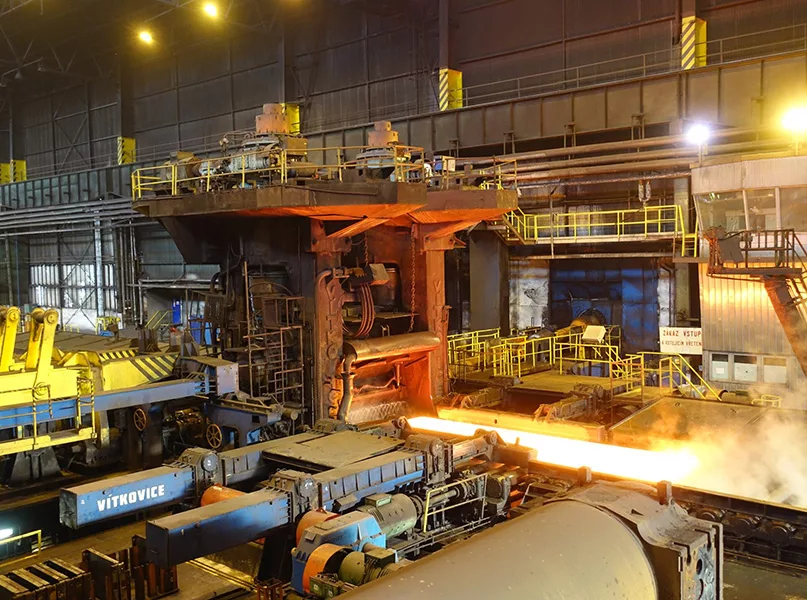 VÍTOKVICE STEEL PARTNER