Jim Fairbairn, CEO of Megger, discusses the company's COVID-19 strategy and how his organisation has continued to grow despite disruption from the pandemic.
RESILIENCE IN THE FACE OF CRISIS
Exiting a global pandemic in a better way than you entered it is not possible for all companies.
However, for Megger, that is looking increasingly likely.
In March 2020, as the COVID-19 pandemic began to grip the world, leading electrical testing company Megger made several key decisions. "We knew we had to communicate to our colleagues more effectively, so we aimed to be much more proactive in our messaging," reflects Jim Fairbairn, CEO of Megger. "We set out our stall very early with a three-pronged strategy: protect our people, support our customers and preserve our cash. In essence, protecting our people really meant two things: obviously protecting them from COVID-19, so we invested heavily in safety measures and always went beyond the minimum government guidelines, but we also looked to protect as many jobs as possible giving as much security to our employees as we could. We also continued to invest in growth initiatives, and it's really paid off as we know we are a step ahead of our competition, while business in 2021 is booming!"
He adds: "Our customers are the people that keep the power on, in our homes and hospitals, so it was critical that we quickly adapted to the situation, so we were able to continue to support them. Rather than meeting our customers face-to-face, we had to move all our interactions online, including training and product demonstrations. Our support teams quickly learned how to use platforms they were not accustomed to, in order to be there for our customers online at any time."
Consequently, Fairbairn believes that COVID has acted as a catalyst for transformation rather than just change out of necessity. "We had a busy 2020 – there was COVID, but we also completed two acquisitions last year and the pandemic made us realise that we have to invest in our digital infrastructure, so we have established a three-year digital transformation plan."
Joining Megger in 2017, Fairbairn is an astute business leader focused on transformation and delivering strategic objectives. Having led Megger through the pandemic, he believes that his company has tried to see new opportunities in a crisis and has continued to commit to the firm's ambitious strategy to double in size in five years.
"One of our highest priorities is investing in people and ensuring that we do the right thing for both our people and the company," he explains. "I have no doubt that we will come out of this leaner, stronger and more focused than our competition."
Europe has posted some of the highest growth in recent years, while sales in North America, South America and China have also grown. "Europe is an exciting region – the reason is that there are clear avenues for growth and development for Megger," explains Fairbairn. "We have a very supportive parent company in Zurich, in the last five years we've completed five acquisitions and the plan is to complete many more over the next few years."
Established in 1889, Megger has been designing and manufacturing electrical test and measurement instruments for preventative maintenance, voltage testing, troubleshooting and commissioning on valuable electrical assets. Megger's products support customers worldwide to improve the safe and effective operation of their facilities', reduce costs, extend the life of electrical infrastructure and, through trend analysis, anticipate equipment failure and future performance.
Fairbairn knows what factors set Megger apart from its competitors and he believes that a large component is the people. "Our people play for the jersey and I've seen employees show a real passion for doing the best they can for the company," he says. "I believe we have a brand that has been built up with all the things that customers want – a brand with strong values that actually means something.
"I feel very responsible to keep that evolution of the company going in terms of investment in our brands so that when I leave the company, it is in an even better place."
Upon joining Megger, Fairbairn was given three tasks. "The first was to refresh the group strategy because it hadn't been updated for several years," he recalls. "Secondly, the company had not completed any acquisitions for seven or eight years and that needed to change. Finally, the organisation was heavily decentralised and was not fully optimised in the way it should be.
"We have tried to articulate what it means to work for Megger and communicate the reasons why we are successful."
Megger has been recognised as a leader in electrical test and measurement globally for over 130 years. From power generation to domestic power outlets in your home, Megger's products cover almost all applications in the electrical supply industry.
Its products are categorised into seven core application segments: cable test and diagnostics, protection relays and systems, circuit breakers, transformer test and diagnostics, low voltage installations, general electrical testing and motor and generator testing.
Megger has manufacturing sites in nine locations in Germany, the United States, the UK, Sweden and Russia, with its headquarters based in Dover, England, and with sales offices in 42 locations worldwide. Megger's values are embedded within its culture, not only making it successful company but crucially, a compelling business partner for electrical contractors at any scale.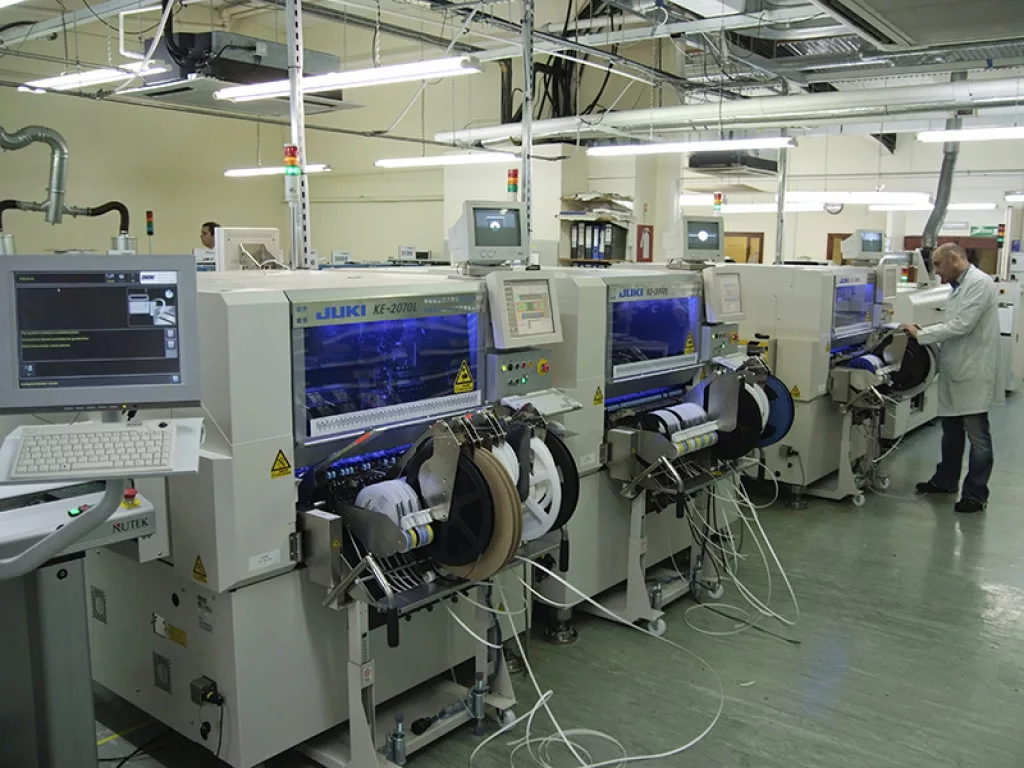 COORDINATED COVID-19 RESPONSE
At the beginning of the COVID pandemic, Megger immediately introduced a strategy that focused on looking after its people and supporting its customers.
This meant introducing many control measures across its sites and new communications to ensure that the constantly developing advice was being followed across its many locations. Employees were asked to work from home if they could. This transitioned smoothly as a result of the company's investment in a leading ERP system as well as the of Microsoft Teams just before the pandemic, supported by a highly capable IT team.
Megger subsequently introduced social distancing, travel restrictions, cleaning regimes, hygiene requirements, temperature checks and the wearing of PPE to protect employees who remained on its sites.
This strategy has been a big success and, despite a few internal scares, Megger has reported no virus transmission across any of its sites. Operations have been able to continue, enabling Megger to serve its customers' needs with minimal disruption. There have been some delays to shipments over the lockdown period, but its On-Time-In-Full (OTIF) delivery performance is now back to the high pre-pandemic levels, a significant reflection on the hard work of all employees globally.
The company believes that the key to success is to operate with a values-led culture. In 2019, Megger introduced four core values – 'Caring, Consistent, Creative and Captivating'. These values represented its employees' views of Megger, and what the collective organisation stood for.
At the beginning of 2021, Megger reviewed its values following its response to the pandemic, and the company believes that it truly lives by these principles, and that they really do reflect what Megger is. During the pandemic, employees collaborated to do whatever they could to continue to support Megger's customers in this time of crisis. Megger has not only survived, it has thrived, posting orders in 2020 broadly in line with the previous year, and has proved that it is a resilient business in the face of crisis. Therefore, Megger decided to introduce 'Confident' as a fifth core value.
PRODUCTS FOR A BOOMING RENEWABLES INDUSTRY
The renewable energy sector continues to grow in new applications and geographical markets, with the number of wind and solar plants rapidly rising worldwide as renewables become a preferred method of power generation. In 2020, annual renewable capacity additions increased 45 percent to almost 280 GW – the highest year-on year increase since 1999, according to the International Energy Agency.
As the economic outlook for the renewable energy sector remains strong, this not only allows Megger's existing product portfolio to flourish but is also allowing the company to diversify into new solutions and better inform industry guidance.
One of the most popular sources of renewable energy generation is solar farming. These farms can cover vast areas, meaning that Megger has had to adapt not only its instrument technology but also the products' physical characteristics to ensure that engineers make the best use of their time on site.
Some of Megger's existing product portfolio is ideal for solar farming. The MIT 430/2 CATIV insulation tester is suited for certain solar installations. When 1kV is not enough, Megger provides the MIT2500, a handheld, lightweight insulation tester that can produce up to 2,500 Vdc for testing insulation resistance in photovoltaic systems.
Megger's newest solar clamp meter, the DCM1500S, is designed for use on AC or DC solar power systems and equipment. With a large clear display, several measurement capabilities and handheld size, it's a great tool for engineers who work across very large solar plants.
Pairing with the free Megger Link App, it can also remotely monitor measurements with built-in Bluetooth which gives a live-trended graph on a paired smart device. And for troubleshooting solar power issues, the TDR product range is the ideal time-saving solution for any solar technician or engineer, for locating cable faults in isolated solar panel strings for example.
Global wind capacity has grown approximately 15 percent over the last 10 years, and is showing few signs of slowing down. With a three- or two-bladed rotor design, wind turbines convert wind energy into electrical energy, which are fed into medium and high voltage systems. Megger manufactures several electrical testers for the wind power industry, including motor, low resistance and insulation testers.
Megger's range of digital low resistance ohmmeters, such as the DLR02 and DLRO10 Series, are meant for testing busbar connections in wind farm networks. The DLR02 has the added ability to test with very long leads that are ideal for verifying lightning protection on wind turbines. For testing a wind turbine's motor insulation, the MTR105 is a lightweight, handheld motor and insulation tester with four-wire resistance, temperature correction and voltage measurement.
However, developing industry-leading products is not the only thing on Megger's radar.
Alongside masterminding a complete product roadmap for customers, Megger is using its expert knowledge to help refine electrical testing best practice in the renewables industry.
By focusing its efforts on creating papers, guides and content that will help customers understand the importance of testing and maintaining these systems, Megger intends to become both a manufacturer of products and a reliable source of guidance for the industry.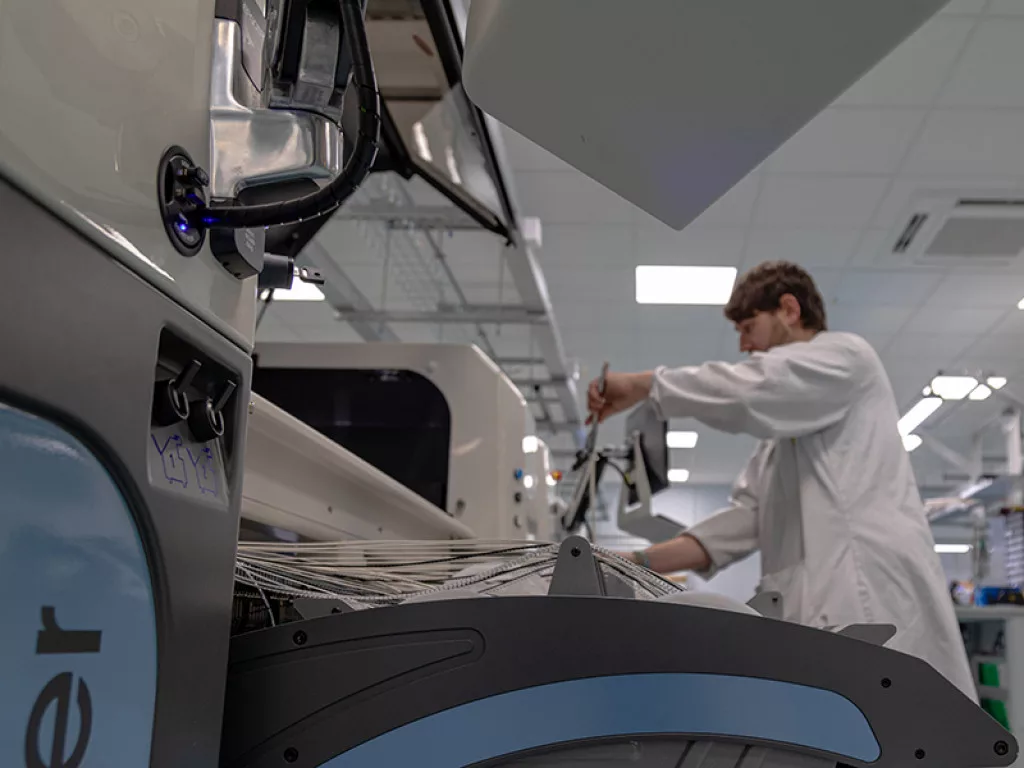 TARGETS FOR GROWTH
Growth is at the top of Megger's agenda and this includes software and service companies beyond core electrical testing products.
"If opportunities come along and they fit our strategy, then we will look at them seriously," explains Fairbairn. "We are a well-capitalised company and we've worked with our parent company on the strategy for the last three years and we are continually developing this.
"We have been very strategic over the years. We have had some issues with single sourcing, especially from low-cost economies, which challenged us to look at dual sourcing. We want to work with suppliers that contribute to our design process, they have to be competitive and have longevity as well."
Looking to the future, Fairbairn believes that Megger is in the best position to push on and significantly increase its size and market presence. "We want to continue to innovate and embrace new ideas, products and services, and complete our digital transformation," he explains. "We're going to get better every year and we want to grow in every sense of the word."