Biomass is an essential renewable energy source and a key factor in reaching European climate targets for 2030, in which 42.5 percent of EU energy consumption must originate from renewable energy sources.
SPOTLIGHT ON BIOENERGY IN FINLAND
The Scandinavian nation of Finland has a low population density and a high forest area per capita, meaning it possesses a high domestic potential for solid biomass, a source that accounts for 90 percent of its national bioenergy.
The main application of bioenergy in Finland is in renewable heat, both in direct heating (predominantly in industry) and in district heating. Across the nation, the use of solid biomass in industry has been increasing, while the reliance on fossil fuels has been dissipating.
About half of power production in Finland is based on renewables, with equal importance placed on hydropower, bioelectricity, and wind power, of which is steadily increasing. Another third of Finland's power production has been produced through nuclear energy.
Elsewhere, an important share of electricity consumption in Finland has been covered by imports, but this changed in 2023 as the new Olkiluoto 3 nuclear plant started operation.
The use of liquid biofuels in transport is relatively high across Finland, representing 10 percent of overall transport energy consumption, with a strong focus on advanced biofuels which can be counted in double measure towards the European targets.
Furthermore, wood residues form Finland's main source of bioenergy. About half of the country's wood production is eventually used for heat and power in industry, in district heating systems, or in households directly. Today, the combined heat and power plants are common both in industry and in cities, and typically use fluidised bed technology to combust or gasify a wide range of forest residues.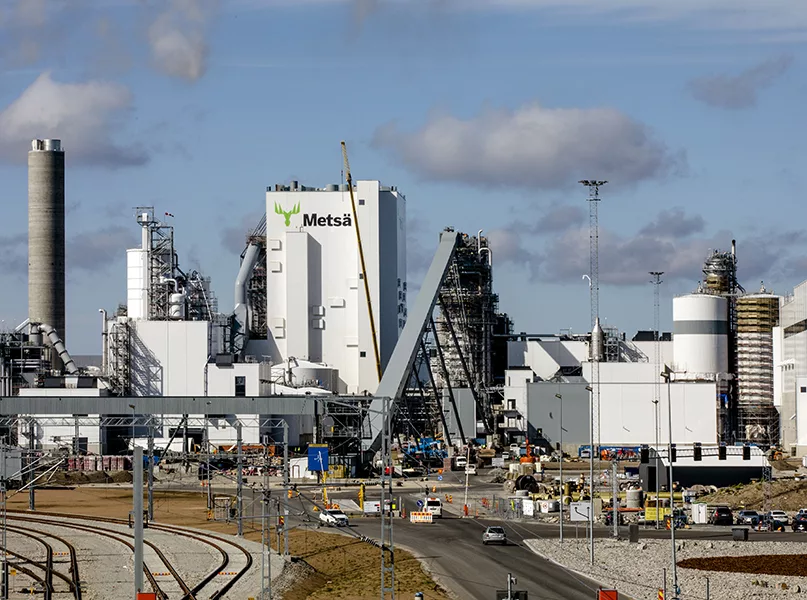 Q&A WITH HARRI LAURIKKA, MANAGING DIRECTOR, THE BIOENERGY ASSOCIATION OF FINLAND
The Bioenergy Association of Finland exhibits and forwards the interests of the nation's bioenergy sector. Today, it renders and represents the entire industry, from land ownership to forest and energy companies, as well as technology and research in the field
The Bioenergy Association of Finland aims to promote the preconditions of the production, use, competitiveness, and economy of the nation's bioenergy and peat. It fosters expertise and know-how in the sector and nurtures cooperation between its members alongside continuously improving the general operating preconditions of the industry.
The association also promotes the use of renewable and domestic energy to create new jobs in Finland, to support sustainable development, and to provide for an orderly and just transition towards a prosperous carbon-negative future.
Elsewhere, the association aims to increase the share of renewable and domestic energy as Finland targets ending the use of coal by 2029 and climate neutrality by 2035. The use of energy peat in Finland is slowly decreasing while the material use of peat and sustainable bioenergy is growing. Finally, the association has significantly increased its activities in carbon dioxide capture, use, and storage.
Harri Laurikka, Managing Director, gives his take on the country's bioenergy landscape and how The Bioenergy Association of Finland is responding to industry trends.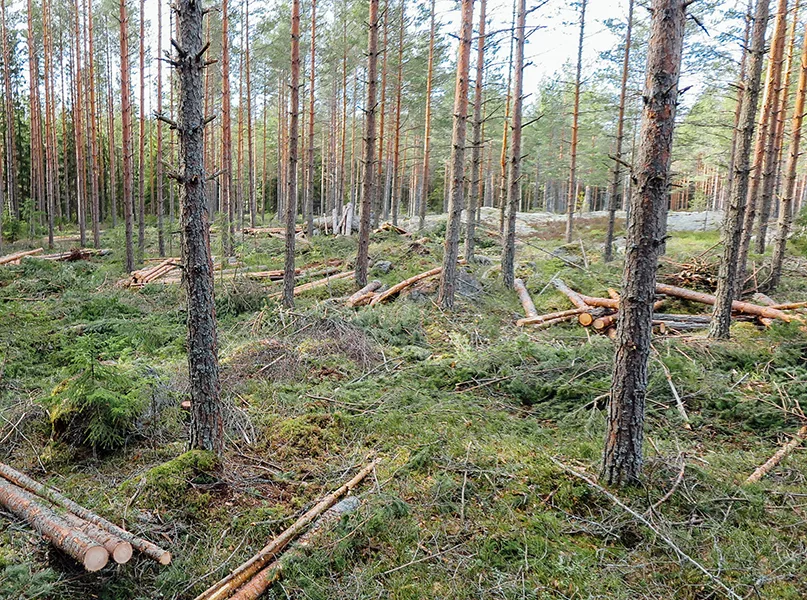 Firstly, could you talk us through the origins of The Bioenergy Association of Finland – when was it founded, and what was its initial vision?
Harri Laurikka, Managing Director (HL): The association was established in 2012, when four smaller associations decided to join forces. The initial vision was to promote the production, use, and competitiveness of domestic Finnish fuels – mainly wood and peat. Wood fuels are renewable and typically produced in Finland as side streams of forestry or the forest industry. Peat, which comes from drained peatlands, has been used to produce energy for decades in Finland, but during recent years, its use has decreased to around three percent, mainly due to EU emissions trading.
Since its inception, how has the association evolved and progressed in terms of its key objectives?
HL: A lot has changed in 10 years. I believe the strongest growth of bioenergy is behind us, so instead of quantity, we need to think more about quality in the future. Paying more attention to carbon dioxide capture, which is a process that we initiated in 2019, is a key part of this transition. Elsewhere, the safeguarding of biodiversity is another key challenge. The Finnish bioeconomy also has a new strategy to double the value added by 2035, which is likely to somewhat reduce the amount of wood available for energy use. Additionally, peat is increasingly seen in material use, either as a growing medium or as a bedding material.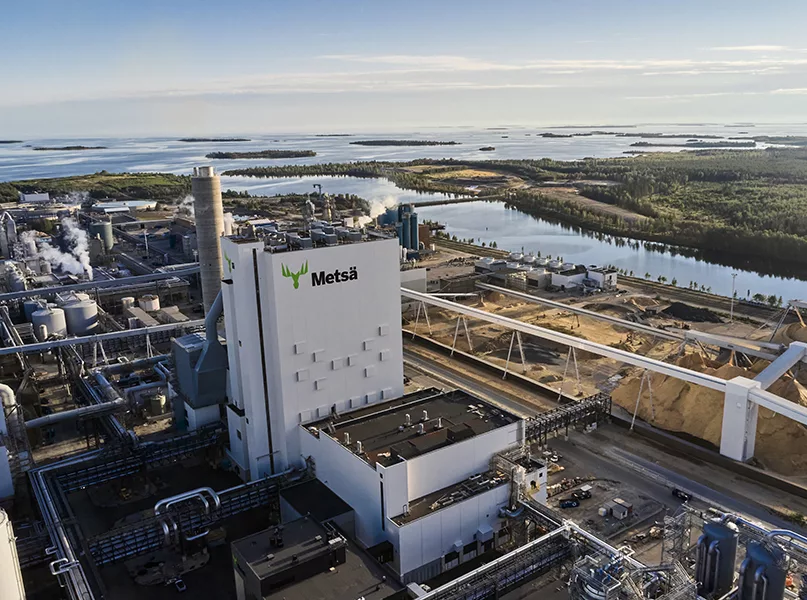 What is your current take on the bioenergy landscape across Finland and the broader European region – what are some of the major challenges and developments facing this sector?
HL: Bioenergy has grown impressively in Finland over the last decade and provided around one-third of our total energy consumption in 2021. We have seen vast growth across the board in solid, liquid, and gaseous fuels, and subsequently, bioenergy has enabled the rapid reduction of fossil energy in Finland. For example, in district heating, bioenergy represented 16 percent of fuel consumption in 2010, whereas in 2022, it was 49 percent.
Finland is also a leading bioenergy technology supplier, with companies such as Valmet, Neste, Andritz, Sumitomo SHI FW, and Ponsse currently operating in the country.
The Russian conflict with Ukraine and the resulting sanctions have had a big impact on the sector in our country, which shares a 1,300 kilometre (km) border with Russia. As such, Russia used to be the largest supplier of imported wood for Finland, and now there is none coming in. Additionally, the use of domestic wood chips, and thus wood prices, has significantly increased.
At the European level, ambitious climate targets and energy security require more bioenergy, but the increase needs to be balanced with other key tasks, such as the promotion of biodiversity.
What trends are currently developing and transforming the industry and how are you responding to them?
HL: I expect that the increase in prices across the sector will slow the high current demand for wood chips. In addition, there is currently a strong interest in electrification, power-to-x, and sector integration, which will have a limiting effect on the growth of bioenergy in Finland. Elsewhere, climate change mitigation and new policies to stop biodiversity loss are becoming ever-more important. The association has addressed these in its strategies; for example, we have increased activities towards bioenergy with carbon capture, use, and storage (CCUS) and biochar, and presented recommendations for ecological criteria in energy wood harvesting together with Finnish Energy.
Are there any key investments or recent projects you're working on that you'd like to pay special mention to?
HL: We have seen recent investments in heating plants operating in a district heating network, for example, in Helsinki, Vantaa, Tampere, and Oulu. A large bioproduct mill in Kemi producing significant amounts of renewable electricity has just been finished, and other biorefineries are also being developed. There is also a very strong interest in CCUS, and numerous projects are ongoing around the country. Elsewhere, commercial-scale biochar production is also expected to continue developing.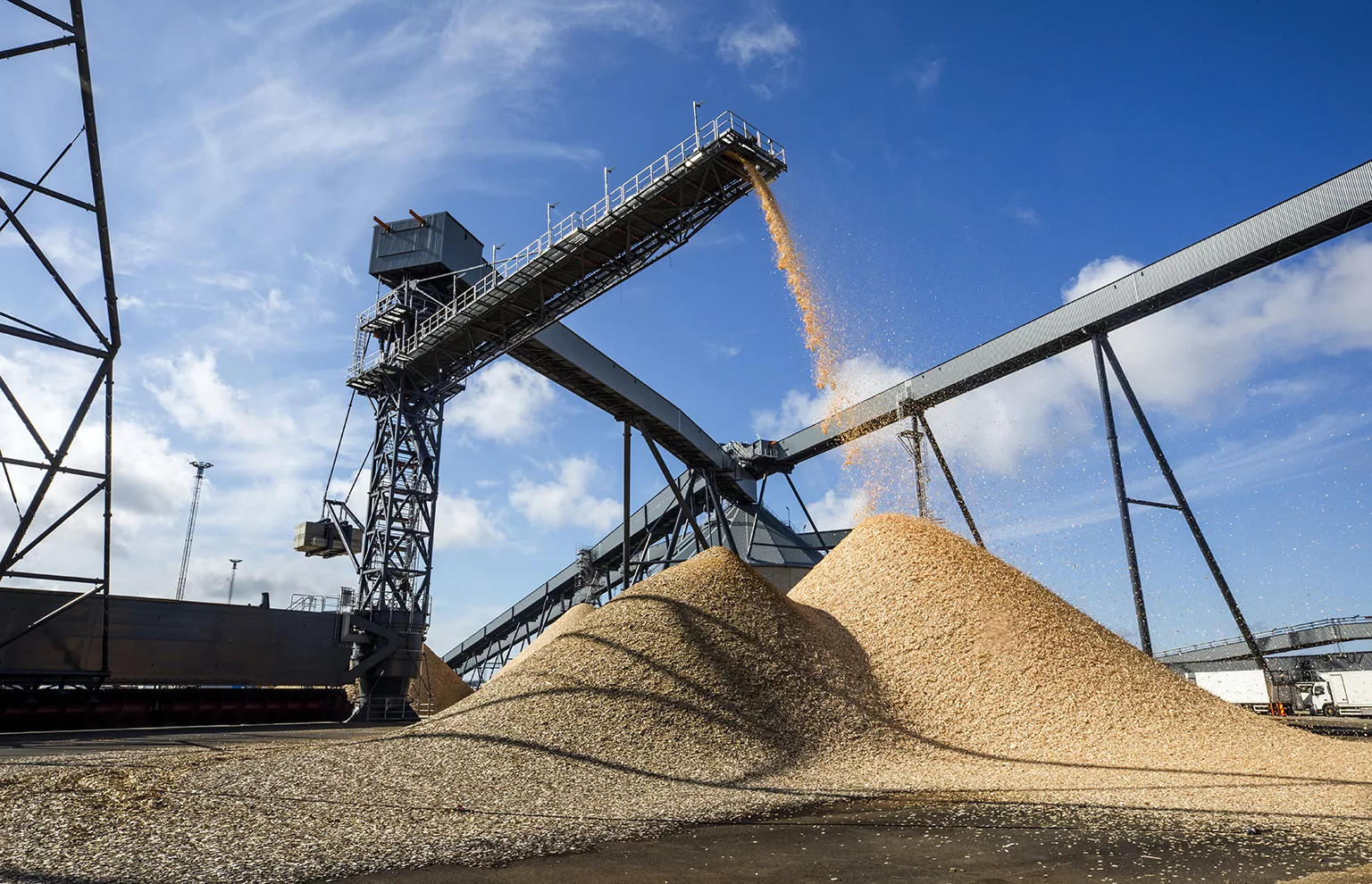 How do you see the association developing over the next five years?
HL: There are still some fossil fuels use left in our energy mix, so the rapid replacement of these will continue, and I believe the importance of capturing, using, and potentially storing biogenic carbon will also significantly increase in the next few years. We will also see more liquid and gaseous biofuels and synthetic fuels in our transport system. The practices and methods in energy wood harvesting will need to be continuously developed to respond to the calls for better protection of our natural environment. Elsewhere, I expect we will also see this development in the association and its membership.
What specific goals does the association hope to achieve moving forward?
HL: We hope that the Finnish bioenergy sector remains ahead of the curve and continues to develop state-of-the-art solutions both for domestic use and for the necessary green transition in other countries. This is what we are continuing to strive for.