Charting its course to become the benchmark of the cruise industry by 2030, we discuss milestones and marine interior expertise with CEO of MAKINEN, Jaakko Mäkikalli.
30 YEARS OF COMFORT CRUISING
When Auvo Mäkinen first started upholstering sofas in the 1960s, it may not have been obvious that the company to bear his name would become a world-class expert in marine interiors.
However, after Mäkinen himself identified a fruitful niche in the blossoming Finnish shipbuilding industry and centred his craft on marine-grade furniture production for the country's shipyards, that is exactly the course that MAKINEN followed, after it was officially founded in 1993 by Ismo Mäkinen.
Over its 30 years of operation, MAKINEN has become an industry name synonymous with quality, reliability, and innovation, with a rich legacy that commemorates milestone after milestone – from opening its first office in Miami, Florida in 2000 to serve the major cruise lines and develop turnkey project services, to being awarded a newbuilding contract in China in 2017 as the full interior turnkey company for Sunstone Ships' Infinity class series of expedition vessels.
Despite its decades of experience in cabin refurbishment, newbuilding of cabins and public spaces, furniture production for cruise ships, passenger ferry companies, and shipyards, the company retains a pride in its culture and preserves the same can-do spirit and honest, down to earth attitude of its humble roots over 30 years ago.
As a family-owned business whose owners are still very much actively involved in its everyday workings, this heritage creates an ethos of reliability, quality, and longevity behind the MAKINEN name.
"We are proud of our Finnish roots, and our culture of trust and quality," opens MAKINEN's CEO, Jaakko Mäkikalli. Indeed, Finland remains the company's true heartland as the base for both its manufacturing unit, and a core team of 50 employees.
Complementing this local footprint, MAKINEN boasts a global network of customers across North America, Europe and Asia, and leverages an international pool of over 2,000 workers through its subcontractor relationships to bring products to fruition.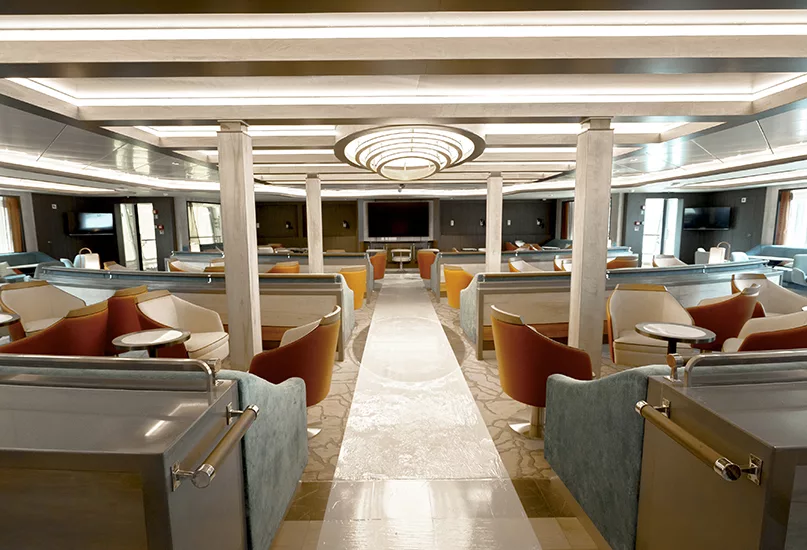 THE MAKINEN WAY
Today, MAKINEN is positioned as a full-service marine interior expert who prides itself on delivering turnkey solutions on-time, within budget, and beyond expectations.
"We take complete responsibility of the project from start to finish, including planning, resourcing, purchasing, installation, and overall project management," shares Mäkikalli.
"We want to be involved in the project with our customers as early as possible, including discussions around the design specifications of materials and supporting our client with potential alternatives," he adds.
In conducting refurbishment for cabins and public spaces, MAKINEN can build new walls, floor and ceiling surfaces, refinish and refit bathrooms, reupholster soft goods and refinish fixed furniture, while also undertaking technical implementation such as HVAC, electricity and piping. Using only the finest materials and craftsmen, MAKINEN provides full turnkey deliveries of all interior works.
This comprehensive service offering is furthered by worldwide product support, spare part deliveries, and MAKINEN's own manufacturing competencies with the production of furniture and a swathe of soft goods from headboards to textiles. Finally, the company's newbuilding division centres on expediting new vessels and furniture production from its facilities in Finland.
"We are a world-class organisation with a mission to build the best," affirms Mäkikalli. "Regardless of the size of the project, we adhere to 'the MAKINEN way' of working, which means quality, agility – thanks to our lean working methods – and sustainability."
Championing an innovative approach to marine interiors, MAKINEN upholds an unrelenting emphasis on delivering premium high-quality solutions and maintaining a high level of service and support for the benefit of its customers.
With lean working methods in place to keep everything ship shape and facilitate scalability, MAKINEN utilises cabin data and design cooperation to keep projects on target, with shared tools and contractor processes to further help management. By supporting the pre-selection of materials for designers and architects, MAKINEN ultimately reduces waste and minimises risk.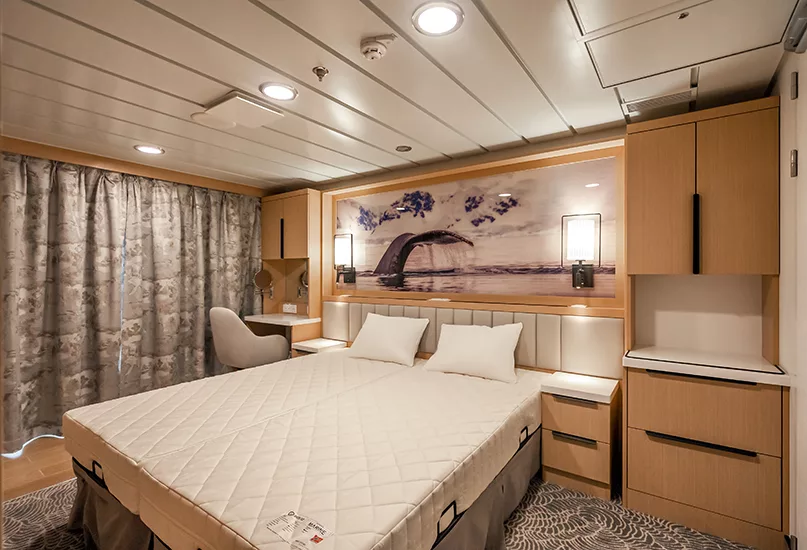 A TIDE OF CONTINUAL IMPROVEMENT
For Mäkikalli, MAKINEN's 30-year milestone is just "business as usual", as the company refuses to rest on its laurels in order to stay afloat on a voyage of continual improvement – the true cornerstone of MAKINEN's ethos.
"Our culture is built on the idea of continuous improvement," he concurs, referring to the company's lean processes as the prime example of this focus. "We are still trying to develop our lean system even further. We never accept that we are done and that there is nothing left to improve."
As the fundamental basis of MAKINEN's way of working, this lean methodology has been a crucial factor in securing the contracts that have created a sustainable and continuous workflow around the world through an esteemed roster of customers, including Azamara, Royal Caribbean International, Marella Cruises, Norwegian Cruise Line (NCL), and some of the globe's largest shipyards to name just a few.
The concept was first conceived in 2012, when MAKINEN rose to the challenge of developing a lean cabin refurbishment system with Porsche Consulting and Royal Caribbean Cruise Lines (RCCL).
"As the vessels were getting bigger and projects were taking longer, RCCL had started asking its contractors if other companies could perform the same tasks but in a different way to traditional cabin refurbishment," recalls Mäkikalli.
Proving successful with more efficient throughput times for readymade cabins, MAKINEN still adheres to this continually evolving lean system, which Mäkikalli credits as a key ingredient to the company's reputation in the industry.
Most recently, this has resulted in MAKINEN's foray into China for the past six years with the aforementioned newbuilding project for Sunstone Ships, whose latest vessel – Ocean Albatros – was successfully delivered in April 2023.
"Thanks to our lean concept, MAKINEN was chosen to take care of all the interior works in the series. There have been six expedition vessels delivered thus far, with another on the horizon in the next few years," he elaborates.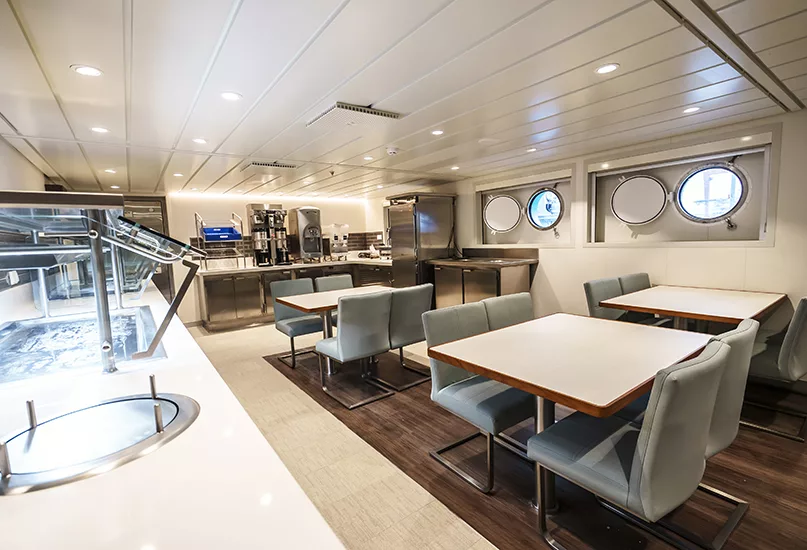 RESPONSIBLE CRUISING
A key component of MAKINEN's emphasis on continual improvement is the matter of environmental sustainability. As the cruise industry is increasingly placed under scrutiny for its environmental commitments, MAKINEN has long been established as a frontrunner in prioritising sustainable and responsible methods of operating.
Reflecting the company's strategic focus to become a pioneer in the sustainable development of the marine industry, in 2015, MAKINEN became the first company in Finland to be awarded the CSR Performance Ladder Level 3 by DNV. In addition, it is ISO 9001 accredited, but despite this official recognition, MAKINEN acknowledges that there is always more to be done.
"Sustainability is a key topic for every company these days but it's something that we are continuously working to improve beyond this certificate," says Mäkikalli.
The company adheres to a series of social responsibility targets, including zero severe work-related injuries, 30 percent lower furniture weight in cabin renovations, and becoming carbon neutral by 2028 within Greenhouse Gas (GHG) Protocol Scopes 1 and 2.
"To improve our own sustainability targets, we are working internally through R&D and product development to focus on weight reduction for cabin furniture, since these are goals that we share with our clients," he reveals. In addition, MAKINEN continues to explore alternative sustainable materials for soft goods, as another area that is receiving increasing attention from customers.
As a global operator, MAKINEN is also cognisant of the environmental implications of having an international network that relies heavily on flights and transport. Suppliers are carefully handpicked in accordance with the MAKINEN code of conduct which demonstrates a commitment to sustainability responsibilities.
"We are thinking more broadly in terms of our sustainability role, as we are also considering external issues such as logistics and procurement," Mäkikalli outlines. "In the future, we would like to develop more local sourcing, both in terms of materials and the labour force to minimise the logistics involved in flying all around the world."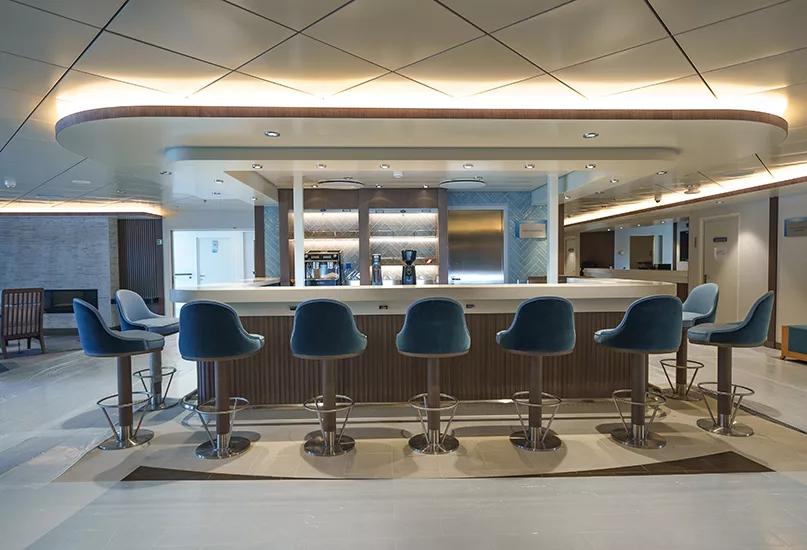 SETTING THE BENCHMARK
With its eyes firmly on the horizon, MAKINEN has its sights set on an ambitious goal that is sure to secure the company's legacy for the next 30 years and beyond.
"We have set a target that by 2030, MAKINEN will be the benchmark of the cruise industry," Mäkikalli states proudly. "Of course, many of our competitors are doing great work with similar targets, but we firmly believe that by that time, MAKINEN will be the company that everyone else should look up to."
In terms of its more immediate focus, MAKINEN continues to receive attention following its most recent project, the CFC Renaissance, and has its hands full in delivering one final vessel for the Infinity series after establishing a level of continuity in the newbuilding market.
On a wider scale, MAKINEN, as with all other players in the marine industry, continues to navigate the uncertain waters of cruising in the aftermath of the COVID-19 pandemic. But, after two years of floating in the doldrums, hope is finally on the forecast.
"Cruising came to a standstill during COVID-19, but cruise lines are now looking to undertake bigger projects again and the refurbishment side has started to pick back up," Mäkikalli shares optimistically.
Once more, MAKINEN will be on hand to answer the call.
"We are working on our own resources and internal processes to make sure that we are ready to respond to the recovery that we believe is just around the corner."