We speak to Daniel Kaminsky, President and Chairman of the Board at ELCOM Group, whose systems are helping to streamline manufacturing across Europe.
REDEFINING R&D
Europe is renowned for its vast manufacturing industry, the complex gear behind the success of a host of sectors and businesses. Within manufacturing, it is imperative to stay up to date with the latest methods and practices to streamline operations, and this is where ELCOM Group (ELCOM) comes in.
ELCOM was founded as an electrical engineering (and later technology) company backed by knowledge and expertise in mathematics, physics, electrical engineering, and design. Since its establishment in 1990, it has delivered thousands of solutions and unique products in the fields of electrical power engineering, power electronics, and test and measurement (T&M) technology. Today, ELCOM has over 200 employees and also owns three subsidiaries.
"We supply our customers with solutions from the field of T&M technology. This is based on measuring instruments developed at ELCOM and constructed mechatronic systems, such as End of Line (EoL) testers," introduces Daniel Kaminsky, President and Chairman of the Board.
"In these solutions and products, we apply our deep knowledge of areas such as digital signal processing, digital image processing, modern software architecture, and more. Another of our supply fields is that of devices based on power electronics, such as special power supplies used in railway infrastructure, or devices that improve the quality of electrical energy, like line conditioners for the power grid."
ELCOM's operations additionally envelop power quality measurement (PQM), and the company's product portfolio currently includes a complete ecosystem for PQM in power distribution and transmission networks.
ELCOM has solutions for fixed installations in the substations of power operators and special solutions for railway substations, where a large number of outlets in heterogeneous combinations of 1f and 3f networks need to be monitored.
"On top of this, we offer highly accurate portable Class A power quality analysers that can measure ranges of up to 500 kilohertz (kHz)," Kaminsky adds. "ELCOM's NTS noise and vibration measurement systems, and light measurement systems for automotive lights have become the de facto industry standard with our major customers worldwide.
"Our versatile EoL testers are used by the world's Tier 2 automotive manufacturers. In our subsidiaries, we deal with the issue of precision calibrators and the supply of calibration stations for electricity meters, while also dealing with industrial automation and robotic applications, including 3D metal printing."
ELCOM'S mission in T&M is to deliver turnkey solutions to its customers, helping them to become more competitive through the quality of its products.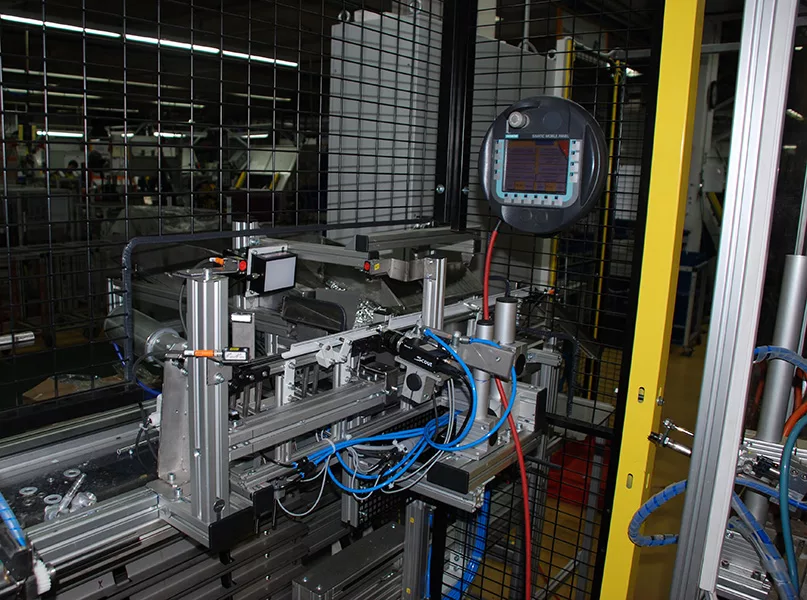 DELIVERING TOMORROW'S SERVICES
Based in the Czech Republic, ELCOM's mission resonates with the country's significant level of industrial production, a traditionally substantial contributor to its GDP. According to Kaminsky, the Czech Republic has a great historical tie to technical fields as well as an impressive level of education relating to them. This is certainly one of the main reasons why the Czech Republic has such a high concentration of industrial production, which plays an important role in the automotive industry.
"The automotive industry in particular has an extremely short innovation cycle time, which naturally places great demands on the reliability and quality of its products," he explains.
"This creates demands and opportunities for finding suitable testing solutions. For people who enjoy discovering and constructing new solutions, this is an ideal environment where they can fully realise their potential."
ELCOM has a diversified portfolio of customers and key accounts, and one such business segment is that of EoL testers for parameters and the quality control of production in discrete manufacturing. Noise and vibration measurement systems are sourced by global manufacturers of heating, ventilation and air conditioning (HVAC) systems in the automotive sector.
The company's development of special software applications for the control of measuring instruments over digital buses and the associated software applications form another source of revenue. ELCOM's major customers include ABB, Automotive Lighting, AŽD, BCS, ČEPS, ČEZ, E.ON, KOITO, Marelli, Rohde&Schwarz, RWE, SIEMENS, Varroc, VALEO, as well as many others in Europe, the US and Asia.
Modern technology is a key element for ELCOM's competitiveness. It is because of this that the company is implementing neural network-based artificial intelligence (AI) elements in its noise and vibration measurement and evaluation systems. Similarly, ELCOM is working on using these applications in power quality monitoring and other systems used for metering in smart grids.
"In 2023, we have quite ambitious targets in many areas," Kaminsky tells us. "Within R&D, we plan to complete new products in the area of measuring and analysis instruments. We are launching the world's first billing-ready meter using low-power instrument transformer (LPIT) sensors. We anticipate completing a new laser vibration sensor, a major innovation in our NTS platform for non-destructive diagnostics and analysis of products and components containing rotating or vibrating parts."
On the commercial front, ELCOM is working on a significant expansion of its distribution channels, where the company is establishing new partners around the world, while paying significant attention to the continuous improvement of its environmental, social and governance (ESG) activities.
"ELCOM is ready to offer its industry services to both our existing and new business partners, and contribute to joint efforts in bringing greater satisfaction to end customers," Kaminsky concludes.