We speak to the Managing Director of Lantmännen Unibake Southeast Europe, Viorel Ognean, about how the company is revolutionising production of the bakery sector, across Europe and the Middle East.
FROM FIELD TO FORK
As a food group, grains are one of the oldest and most nutritious foods in the world. This is most greatly recognised by Lantmännen Unibake Romania (LUR), a reputable staple of baked goods sector in Southeast Europe.  
LUR's story began in 2016, when the company acquired a state of the art bakery that was equipped to be the best-in-field. Located in the Ilfov county in Pantelimon in east Bucharest, the company manufactures the highest quality baked goods, to both local and national markets.
"Our number of direct clients increases every year. We currently cover the Romanian market, as well as exports to most European countries and the Middle East, all directly or through the Lantmännen Unibake group," begins Viorel Ognean, Managing Director of the company.  
FRESH OFF THE LINE
As it stands, LUR's well-loved and established produce includes buns for hamburgers and hotdogs, all sold fully baked and frozen. Additionally, LUR also creates fully baked buns with a longer shelf life, with different sizes, weights, and toppings, so the company's delicious goods can be enjoyed for even longer. More recently, LUR has diversified its portfolio.
"Now, we also sell bread and pastries such as croissants, or puffs with different fillings. Currently, our assortment includes over 250 items of bread, fast food, and pastries," Ognean says.
"All of our buns are vegan and we do not use any ingredients or sub-ingredients that are of animal origin, catering to more consumers through a variety of flavours and textures."
The efficiency of LUR's produce is achieved using a high-speed bun production line, alongside four packaging lines. Each line is automated and equipped with multiple sensors, allowing for limited human intervention. This is further endorsed by the introduction of industrial robots, so that the entire system is digitally controlled and monitored. Thus, the manufacturing of each bun is streamlined, uniform, and to the highest hygiene and food safety standards. Subsequently, all its bun produce fully complies with the demanding requirements of their customers, as the company strives to produce the best quality, appearance, taste, and texture.
"We collaborate with fast food consumers, modern retail, gas station chains, as well as the traditional market," Ognean explains.
The company values its 135 passionate and professional employees, who work hard to deliver the best produce every single day, much to the delight of LUR's consumers.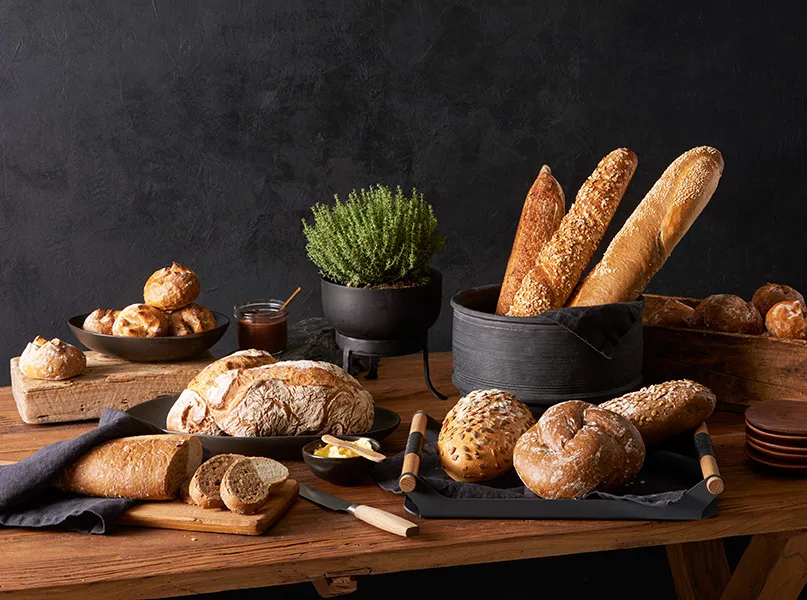 FULLY RISEN
LUR has steadfast values that are planted in the local culture and are projected into the wider business, which are paramount to the company's success.
"LUR is an amazing company, embedding the Nordic (Scandinavian) culture and way of doing business, both externally and internally. We are a farmer-owned cooperative, founded in the Nordics. This combination gives us stability because our purpose is to protect the livelihoods of people who work the land," Ognean tells us proudly.
"There's a very strong sense of responsibility towards our consumers and customers, that we provide high-quality, nutritive products, anchored in the local taste and texture preferences of our consumers. As a global baker, we contribute to the health and well-being of the population, and we take our mission very seriously."
From a sustainability perspective, LUR has a clear focus on the impacts its raw materials have on the planet. Therefore, the company is taking meaningful steps to reduce the emissions generated by its production lines.
In correlation with many other baked goods companies, an effective supply chain is vital to the success of the business. This is apparent when considering the distances that the baked goods travel, as well as the strict requirements needed for storage, transportation, and food safety and quality.
To create the best tasting buns that LUR is recognised for, the company strives to purchase local ingredients, together with spare parts, working equipment, and practically everything it needs to function. It is only a small quantity of ingredients that cannot be sourced locally, such as sesame seeds, where the company must branch out.
When sourcing its ingredients, LUR realises its responsibility to provide healthy and sustainable products.
"Our customers trust us for having a high benchmark regarding food safety and quality, whilst being knowledgeable and in control throughout the entire chain," Ognean assures us.
"We have a major responsibility towards our bakery supply chain, and we take our role very seriously. Currently, our country imports significant volumes of frozen bread from other European countries, while the local bakery offers the short distribution chain, with its advantages related to speed in supply, flexibility, costs, low environmental impactand so on."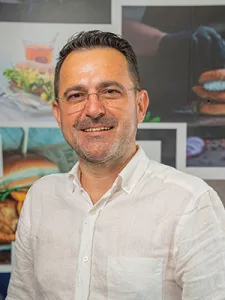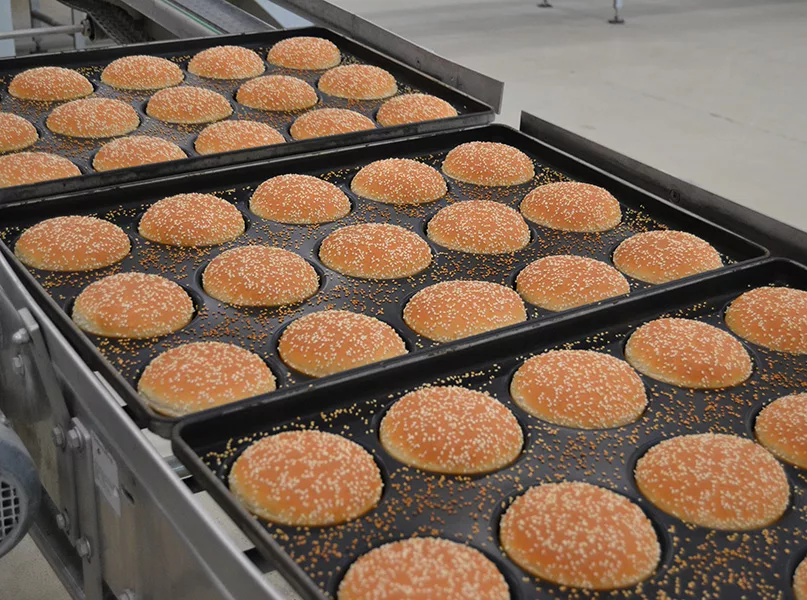 ON A ROLL
With an abundance of new investments, LUR is hoping to expand its baking portfolio and strengthen its presence in the bake-off bread and fast food sector. Once the new investments are implemented, LUR will have sufficient capacity to exceed current and future consumer needs in the entire region.
"We remain true to our global mission, to deliver high-quality products that will make people feel satisfied and happy in every corner of the world, working towards billions of smiling tummies," Ognean states.
Some examples of the new investments include the robotisation in the packaging area, photovoltaic (PV) panel system, as well as a heat recovery and reuse system. Thus, new expansions and investments bring advancements in the efficiency of production and sustainability.
One of the most exciting projects on the horizon is a brand-new, state of the art bakery, with a greater expansion in the production lines that will be installed over the next few years. Phase 2 of the facility will further showcase LUR's environmental commitments as well as have a positive impact on the local community. The projected total investment entails a future creation of an excess of 300 jobs to join the workforce.
"The new bakery will bring a multiple of advantages on a local level. Foremost, the range of bakery specialities will be anchored in the local profile of taste and texture, using local ingredients and will respond to the needs and expectations of Romanian consumers," Ognean says.
Although its environmental footprint has always been an important part of the company, its predominant focus for the upcoming years is sustainability, as it becomes a fundamental aspect of the organisation.
"LUR has many initiatives already in operation. We permanently optimise the packaging material dimensions and thickness, so that we do not waste resources and have a negative impact on the environment," Ognean explains.
"Another example is that much of the volume produced is delivered in reusable crates, so we save several million carton boxes, which results in about 1,000 tonnes of carton per year."
Significantly, the bakery also operates on 100 percent green energy, all attained from renewable energy sources, alongside PV panels. According to Ognean, these provide at least 15 percent of the energy consumption of the bakery, making a huge difference and adding towards the company's overall future sustainable goals as the wider Unibake organisation aspires to be net zero by 2050.
"To take our climate targets to the next level and make sure we live up to global standards, as LUR ardently contributes to Unibake's wider sustainable goals. Signing up for SBTi (Science Based Targets Initiatives) demonstrates our clear ambition to reduce emissions in line with climate science," Ognean tells us.
Overall, LUR endeavours to feed the nation, through high-technology, imaginative flavour strategies and evaluating all vital decisions through a sustainable lens.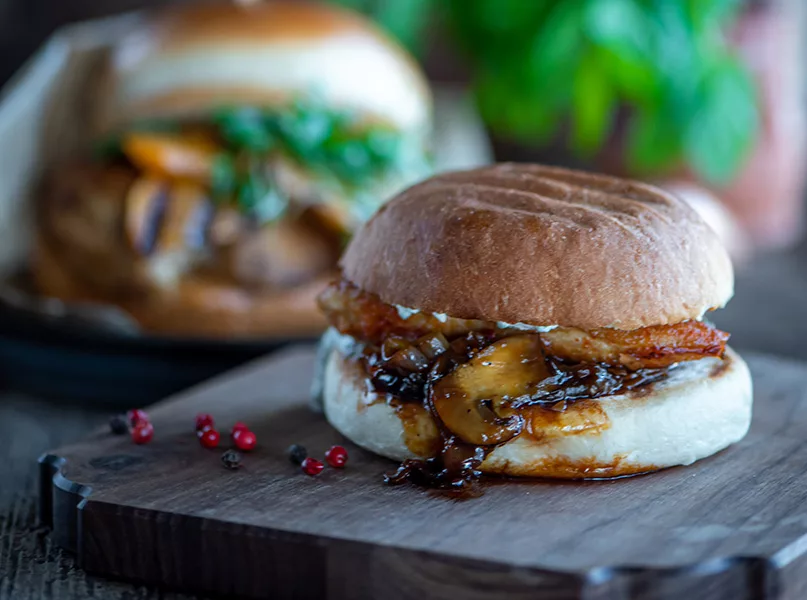 LANTMÄNNEN UNIBAKE ROMANIA PARTNER